Kitchen & Cooking
This best-selling kitchen scale is under $10 right now
Kitchen precision is the right decision.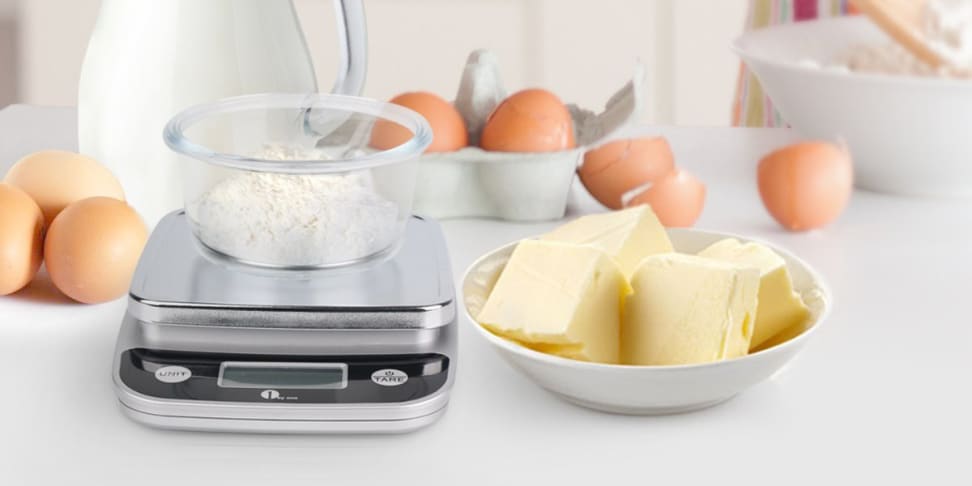 Credit: 1byone
If you're getting serious about cooking or baking, a digital scale is an absolute must in your arsenal of kitchen tools. Being able to weigh your ingredients gives you precision and accuracy that you simply don't get by eyeballing or relying on measuring cups.
There are a LOT of kitchen scales out there, which can make it pretty tough to decide which is right for you. We found a pretty solid deal on a great scale that would make a perfect choice for a first-timer. The 1byone digital kitchen scale is the #1 best seller on Amazon, with nearly a thousand 4- and 5-star reviews. It typically costs $11, but right now it's going for $9.34. Not a massive discount, but spending less than $10 for something you'll use more often than you might think is pretty great.
This scale can provide accurate measurements for anywhere from 0.04 ounces to 11 pounds, making it easy to know exactly how much of each ingredient you're putting into your dish. You can track your calories, accurately weigh out baking ingredients, and follow any recipe no matter if it calls for ounces, pounds, grams, or milliliters.
Prices are accurate at the time this article was published, but may change over time.