Kitchen & Cooking
This American-made cast iron pan will last a lifetime—and it's on sale for just $13
At this price, there's no reason to not give cast iron a try.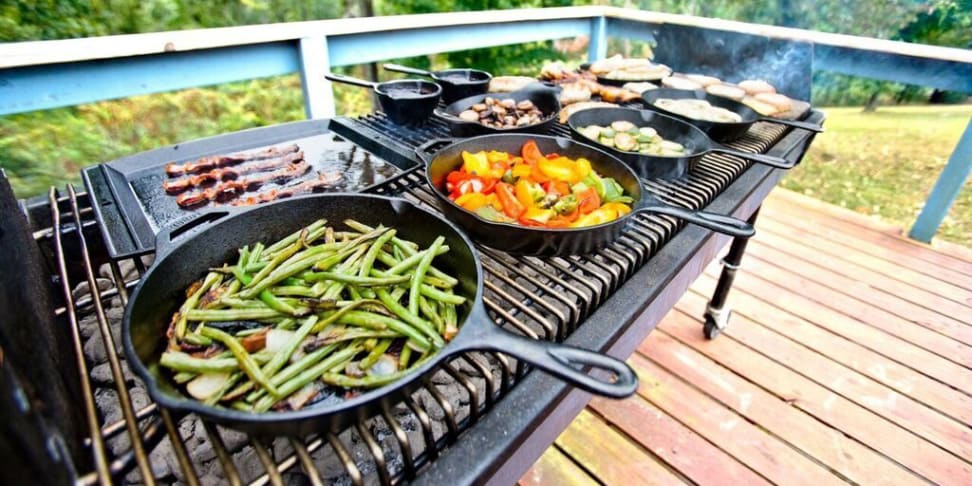 Credit: Lodge
Even if home cooking is something you reserve for special occasions, a cast iron pan should be among your kitchen tools. We tested a bunch and found Lodge to be the best of the best, and right now, the 10.25-inch Lodge Logic cast iron pan is only $13.35 on Amazon.
You can usually find this particular pan for anywhere from $16 to $25, but the 16% discount makes it even more budget-friendly. It even comes pre-seasoned with vegetable oil, so you can get to searing, baking, and frying right away. So why is a cast iron a must-have for everyone from beginners to experts? For starters, it works well on the stove top, in the over, and even on the grill, making it the most versatile pan you'll ever need.
Cast iron pans have been a kitchen staple for centuries. Literally. Lodge itself has been making high quality cast iron cookware since 1896 (so they're obviously doing something right).
The reason they're so popular? They make pretty much everything you cook in them taste better. And they're actually not as hard to take care of as you might think. It takes less than 15 minutes to properly clean a cast iron pan. So stop making excuses and eating food that doesn't taste as good as it could if you had cast iron.
Related Video