Kitchen & Cooking
This ice cube tray is perfect for crowded freezers—and it's only $10
You shouldn't have to play Tetris every time you need to make ice.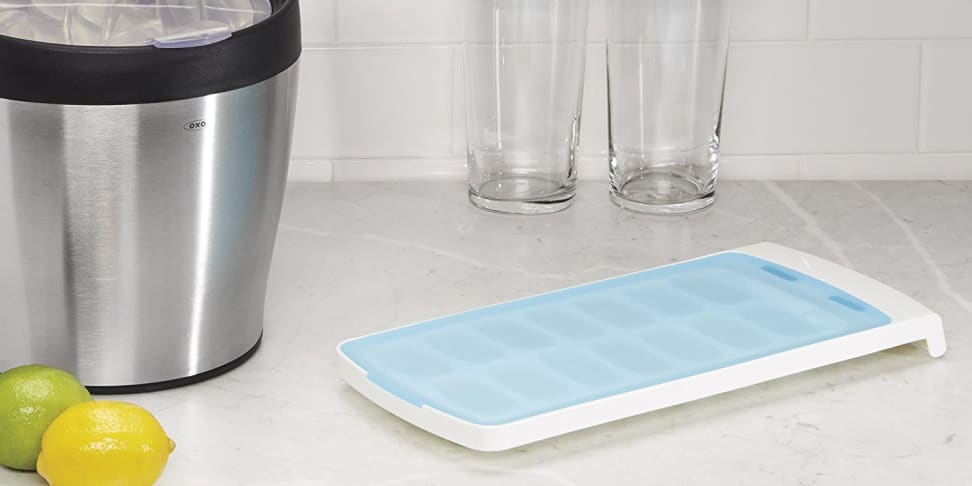 Credit: OXO
During the sweltering summer months, staying cool is essential. So if you run out of ice cubes, you're in trouble—especially if you had dreams of sipping frozen drinks in the sun all day.
But having enough freezer space for all your ice cube trays, or getting them there without spilling water everywhere? How about trying to stack the trays up neatly? That can be a serious hassle.
There are legitimately thousands of ice cube tray options out there, and among them are trays with lids designed to be more versatile. After pouring over reviews for a handful of leading options, I found the best bet to be the OXO Good Grips No-Spill ice cube tray ($9.99 on Amazon). Not only does this tray have a 4.5-star rating and nearly 1,200 positive reviews, but the OXO brand is one of my personal favorites when it comes to affordable but still high-quality kitchen tools.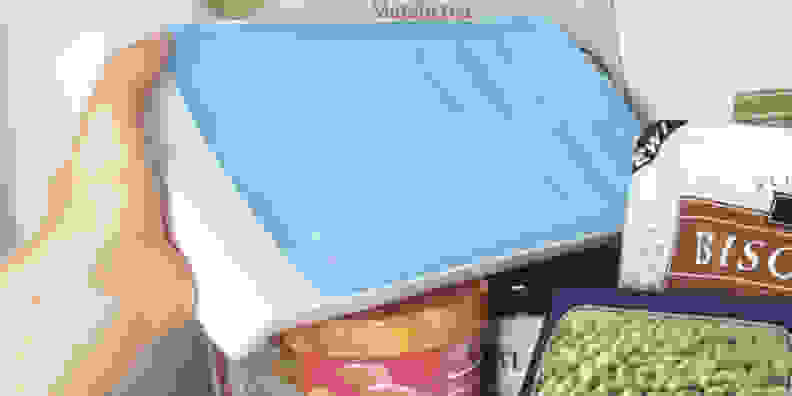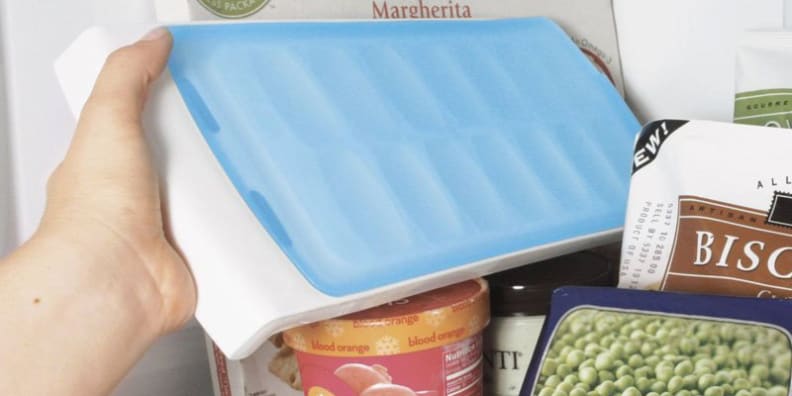 So, maybe you're thinking $10 is a lot for one 14-cube tray, especially when you can pick up a 4-pack of 16-cube trays for around the same price. And if you've got ample freezer space, maybe you're right. But if you don't have room for ice cube trays to lay perfectly flat, they're not going to be very useful. This no-spill tray skirts the issue with ease.
The OXO tray features a silicone lid that seals in the water and lets you easily squeeze out any excess (no mega-cube results this way). Once it's all sealed up, you can wedge it into your freezer any way you want without fear of leaks. Plus, the lid stops any freezer smells from seeping into your cubes, making for some seriously fresh ice.