Beer & Wine
The beer list at most of the ship's bars was short and unimaginative: the usual domestics for $4.75, imports for $5.25-$5.95. But MIX had an expanded selection, and a few on draught. Still, Statendam's list of suds could use some attention.
Wines available by the glass started at $5 and ranged up to $12, and champagnes from $9.50-$14.50. Wines by the bottle included a good representation from the Pacific Northwest, where Holland America is based.
Mixed Drinks
Mny items on the standard bar classic recipe or with a variety of fruit flavors. Most other signature cocktails had their own twist, but there was a Vintage Collection page that handled the classics without embellishments. All of the above were priced $6.95.
There was a cocktail of the day, offered at most of the ship's bars. These were priced $1 less ($5.95), which we took advantage of in an effort to expand our drink repertoire.
Drinks were made with house spirits—but call spirits were available for .50 cents extra and "premium spirits" were $1 more. By themselves, call spirits were $5.75 and up. The bar MIX used premium spirits, and the cocktails were priced higher.
Drink Packages
Wine Navigator packages offered three bottles of wine ranging $89-$118 (depending on the selection); five bottles were $149-$199 and seven bottles were $199-$269.
Several liquor and mixer packages were available for cabin consumption only, priced $30 to $34 each, as well as 6-packs of beer ($21-$23).
Pre-paid beverage cards were offered in $50, $100 and $250 increments. The $50 soda card gave a 50% discount; the $100 and $250 cards discounted alcoholic drinks by 5 and 10 percent, respectively.
Non-alcoholic Options
Mocktails were available at most of the bars, priced $4.25. Soft drinks were $1.95, while juices by the glass were complimentary at the Lido for breakfast, including delicious freshly squeezed OJ (the rest of the day juices cost $2.75 at the bars).
Club HAL, The Loft and The Oasis
Holland America's kids program, which goes under the name Club HAL, has dedicated venues on Deck 12. This Youth Center is divided by age group—one for age 3-7 stocked with board games and a spilled-paint theme; another is for tweens age 8-12 and has a Foosball table and video games. An unsupervised room with Xbox and Wii games was available, but equipment could not be removed from the Youth Center. There's also a teen venue called The Loft, with a DJ booth, stage and couches for hanging out; the almost-black walls screamed "hideout."
Just above The Loft, accessed by hidden stairway, is a teens-only outdoor space called The Oasis, which is decked out for a volcano-themed pool party with a splash pool and waterfall, faux palm trees and sun loungers. However, with no teens on our cruise, there wasn't much going on here. In fact, the waterfall wasn't operating and we never saw anyone using the space, except for a few adults looking for a quiet place to read.
The basketball and tennis courts are located right outside Club HAL and The Loft.
As with many of the spas as sea, Statendam's is managed by Steiner Leisure. The Greenhouse Spa is an appealing facility located on Deck 11 forward and a variety of cosseting treatments are available.
Though Steiner's pricing is fairly consistent from ship to ship, it's somewhat higher than at most quality resorts. Prices were discounted on port days, and other specials popped up as the cruise went on, particularly for those booking multiple appointments.
Rates ranged from $119 for a 50-minute Reflexology or Swedish massage to $199 for a 75-minute bamboo massage. The 50-minute couples massage was $269. Facials started at $119 for the 50-minute LaTherapie Hydralift Facial. Manicure and pedicure services started at $45 and $65 respectively. The men's salon package was $89 and included a cut and style, mini-facial and frangipani scalp massage. The menu of services also included waxing, tooth whitening and acupuncture.
There's also the Greenhouse Retreat, a small, shared facility within the spa featuring dry heat, steam and aromatherapy chambers, heated ceramic loungers and a body temperature mineral pool. A seven-day pass to use the Thermal Suite was $99, which seemed excessive (but not to some who signed up for this bit of semi-exclusivity).
A 15-percent gratuity was automatically added to the bill for all treatments.
Overlooking the forward panorama, Statendam's gym is accessed through the entrance to the spa. It was a well-maintained facility and much of the equipment appeared to be the most current models from LifeFitness. Although not large, the gym was not generally crowded, though we waited somewhat for bike during one busy period. The gym was way too warm when late afternoon sun came through, meaning we worked up quite a sweat. Fortunately, cold towels were available in a fridge.
Fitness classes were offered, though some required an additional fee. Tai chi (twice daily), abs conditioning and stretching exercises were complimentary, announced in the daily Explorer newsletter; yoga, pilates and spinning classes were $12 per session.
From basic pool grill and well-stocked buffet to an elegant specialty restaurant, we had a variety of meal options aboard Statendam. In general, cuisine is a big selling point for Holland America, and although what we experienced on Statendam was better than average for the industry, it could have been a little more consistent. The menu for the main dining room—which changes nightly—is reasonably ambitious, and features a couple appetizer and entrée selections each evening from Holland America's "Culinary Council," a quintet of renowned chefs. The ship's buffet option, the Lido Restaurant, did a surprisingly decent job.
There's one surcharge restaurant, Pinnacle Grill, and although it wasn't firing on all burners the night we were there, we still think it merits a visit for what is a not-unreasonable add-on.
Just prior to our cruise Holland America introduced a vegetarian menu for the main dining rooms on its ships. We were intrigued and asked about it on our last night at the Rotterdam Dining Room, but we were disappointed to be told that our selections needed to be made the day prior. Ordering that far in advance seemed to be an inconvenience for vegetarians, but we'll try this menu on a future cruise with Holland America.
Set seating times for the main dining room were 5:45 and 8 p.m. but passengers may opt for open seating, available between 5:15 and 9:30 p.m.
There are five main cabin types on Statendam—Interior, Ocean-view, Verandah Suites, Deluxe Verandah Suites, and a Penthouse Verandah Suite is located just behind the bridge on Deck 10. Compared to newer cruise ships it's not a broad range of choices, although there are price variations within each category, mostly based on location and/or view.
Less than a quarter of the cabins on Statendam have balconies—all of them located on decks 9 and 10—and they command a premium. Conversely, almost 60 percent of the cabins are Ocean-view, and these can be affordable—this is what we signed up for. Interior units can be as small as 141 square feet, which we consider pretty snug, but the variety of sizes within each cabin type is enough to make the deck plans worth perusing carefully (thankfully, most cabins have more elbow-room).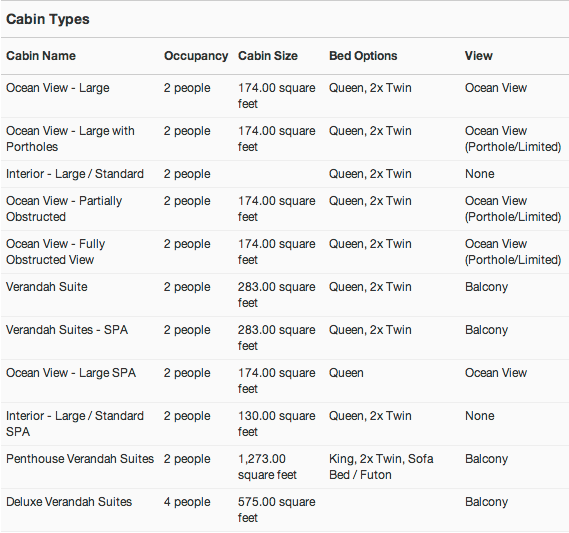 Editor's note: In November 2015, Statendam and sister ship Ryndam were transferred to P&O Australia and now sail under the names Pacific Aria and Pacific Eden. A number of changes to the ships' decor and operation were made during extensive refurbishment.
One of the smaller vessels in Holland America's fleet of modestly sized cruise ships, Statendam challenges the notion that bigger is better.
With restaurant menus promising sophisticated cuisine and elegant art lining the common areas, the ship caters to a slightly older, well-traveled crowd. But there is plenty to keep happy both first-time and younger cruisers, and with itineraries ranging from Alaska to the Panama Canal and South America to the South Pacific, Statendam earns points for sheer variety of destinations.
Having entered service in 1993, this is an older ship; a question for us was, as Statendam enters her third decade at sea, can she compete with the flash and panache of newer vessels? We set sail to find out.
We opted for a cabin on Deck 6, the Lower Promenade Deck, and we found the interior to be pleasing. H.A. says this cabin offers a "full ocean view." But it would more accurately be described as a promenade view, and we felt that some warning was in order—at night, privacy was not absolute.
While not large, our bathroom featured an extra uncommon in standard cabins on most major cruise lines—a bathtub, adequately for a proper bath. Ours was initially slow to drain, but when we alerted our attendant, a plumber arrived within an hour to fix it. Wall-mounted pumps provided good-quality body soap, shampoo and conditioner. There was a retractable laundry line for wet bathing suits.
A sign advised us to protect the environment: "Towels left on the rack will be considered clean. Towels on the floor will be washed." Our towel was replaced only when we left it on the floor once, just as we wanted.
Lighting for the cabin was sufficient, with two main overhead systems, plus reading lights by the bed. In the center of the cabin, on either side, was a narrow desk built into the wall and a small sofa with a coffee table; the table height could be adjusted, but it wasn't large enough for two meals.
Above the desk was an older 20-inch flat screen TV, about 11 feet from the bed pillows—a bit far for such a modestly sized picture—and because the TV did not pivot it was at an angle when viewing from the couch
Under the TV and desk were three drawers, each about 21 inches wide, one of which contained a hair dryer that could be plugged in at the desk. There were two outlets at the desk, one 115-volt, one 220-volt, but no others in the room.
Closet space was sufficient, and some shelves could be folded up, allowing further storage options. In addition to a very small safe, there was a basket to leave shoes in for shining. A curtain could separate the closet/hallway from the sleeping area—useful for non-couples sharing the room who might require dressing privacy.
One thing our cabin lacked: Although there were cans of soda on the desk (for purchase), there was no fridge. An ice bucket was refilled twice daily.
Statendam's coffee emporium doubles as the ship's library and internet lounge. With leather couches and exceedingly comfortable loungers, it's a great hangout. The New York Times digest (in print) was available, and the electronic version could be accessed on the ship's computers at no charge. Board games are also available.
A sign posted throughout the café says: "Books are electronically monitored to prevent theft"—apparently a problem for travel books covering ports of call. Bookcases were locked up each evening.
The café has a small deli counter with between-meal snacks.
All the standard espresso drinks were available, and the quality was good. Prices for hot and iced drinks ranging from $1.60 to $2.55. Tea drinks were also available, as well as spiked coffee drinks priced $6.25 to $6.50.
There were 11 computer stations available for use. The basic price for internet access is .75 per minute, plus a one-time $3.95 charge for activation; this same fee structure applied to WiFI access for laptops. Various packages were available that brought the price down—100 minutes for $55 (.55/minute), 250 minutes for $100 (.40/minute), etc.
The café serves from 8 a.m. to 10 p.m. daily.
By and large, we enjoyed our voyage aboard Statendam, a ship that caters nicely to both experienced cruisers and first-timers alike.
By today's standards the Statendam is modestly sized, even compared to most of Holland America's vessels, carrying just 1258 passengers (at double occupancy). It's also an older ship, launched in 1993. In fact, within Holland America's family, only Prinsendam is smaller and older. A renovation in 2010 brought Statendam in line with the rest of the fleet, décor-wise, revitalizing the showroom, adding new lounges, and spiffing up cabin bathrooms. For the most part, the ship doesn't feel dated.
We didn't pony up for a cabin with a verandah—owing to their relative scarcity, these can be expensive.
The size of the ship didn't compromise our cabin's comfort, and we appreciated several extras not typical of the major cruise lines—a DVD player, shoe shine service, and our ocean-view cabin had a bathtub. The one omission was a fridge, but an ice bucket was kept full by our cheerful cabin attendant. The soothing room décor was dominated by chocolate and earth tones, with a few persimmon accents. We didn't pony up for a cabin with a verandah—owing to their relative scarcity, these can be expensive.
Although our cabin was on Deck 6, mid-ship, a section of Statendam that should be among the calmest, we experienced engine vibration that was incessant at times. The vibration put us on edge—at first we thought we'd had too much coffee. There was also disturbing sound leakage from the hallway—we heard clattering dishes, banging, flushing toilets, and could make out the details of conversations by passersby conducted at a moderate level. Some of this was a function of our cabin being close to a service area, but as these are found throughout the hallways we have no reason to think ours was much noisier than others. Most announcements by the cruise director and captain were made in the halls, not the cabins, but they were loud enough that every word was audible inside our cabin. At night there was no problem with noise in our cabin, but from about 8 a.m. till 10 p.m., all bets were off.
We prefer our horizons defined by something other than platitudes and cash registers.
Holland America plays up its environmental commitment, and we were happy that our cabin attendant did not need to replace our towels daily. But every night we received a printed card on our bed with the same message: "The ship's captain and crew wish you a restful sleep tonight as we look to tomorrow's horizons." How transparent (and wasteful) this same message rings by the third night, especially when accompanied by a flood of promotional material from the spa, the shops and the art dealer. We prefer our horizons defined by something other than platitudes and cash registers.
Holland America makes an effort at assembling a comprehensive kids program, but with barely a dozen kids on our cruise it was difficult to evaluate. We did note that the waterfall at the teens-only Oasis was not functional during our entire cruise. But Statendam's adult enrichment program was noteworthy, if mostly geared to entry-level knowledge. These activities were dominated by cooking seminars and computer classes—yet anyone with moderate cooking or computer skills might find the classes a bit too, well, basic. We appreciated the daily New York Times digest that kept us in touch with goings-on in the world.
The bulk of what we ate at the main dining room and at Statendam's buffet, the Lido Restaurant, was just fine.
Our dining experience was more inconsistent than we would have liked on Statendam. Most of our steak at Pinnacle Grill, the ship's one surcharge venue, was good, but a portion of the cut was undercooked; our entrée at Canaletto was sugary. But the bulk of what we ate at the main dining room and at Statendam's buffet, the Lido Restaurant, was just fine. Freshly squeezed orange juice at breakfast along with a variety of other juices—at no surcharge—was noteworthy.
Staff
Almost all of the ship's crew is Philippine and Indonesian, the latter adding a welcome connection to Holland's colonial history. Service was always friendly, though there were some communication issues with a few staff-members.
We appreciated that there was a basket we could leave our shoes in, to be shined—they were returned to us in under an hour.
Tipping
A gratuity of $11.50 per day, per guest was charged to our shipboard account (the gratuity is $12 per day for those staying in suites). The gratuity is shared by room stewards and waiters. Additionally, a 15-percent gratuity was automatically added to all bar charges and to wine purchases in dining rooms.
Dress Codes and Alcohol Policy
By day, the dress on Statendam is relaxed and casual. Holland America asks that shoes and a cover-up be worn over a bathing suit when passing through public areas inside the ship.
On a typical seven-night cruise there are two formal nights scheduled, with tuxedos, dark suit or jacket and tie required for men, and suit, gown or cocktail dress for women. The rest of the cruise was defined as smart casual—slacks and collared shirts for men, casual dresses, slacks or informal evening wear for women. T-shirts, shorts, etc. were not allowed in public areas after dark.
The drinking age on our cruise was 21. Holland America allows guests to bring wine on board for private consumption; a corkage fee of $18 is applied to the bill for personal wine bottles opened in restaurants or bars. Hard liquor brought on board is stored and delivered to cabins the night before disembarkation.
Loyalty Programs
Guests are automatically enrolled in Mariner Society membership after their first cruise with Holland America. Each day earns Cruise Day Credits which can be accumulated; services purchased on-board—such as spa treatments, dining at specialty restaurants and taking shore excursions—also count. The credits can be used towards a gourmet dinner, massage, shore excursions, etc. on future cruses. The more cruise day credits cruisers accumulate, the higher their "star" level. After 30 cruise days one attains 2-Star Mariner status; 75 days equals 3-Star Marine.; and the highest level—Four-Star Mariner—is attained after 200 cruise days.
Other perks of the Mariner Society, depending on star level, include a 10-15 percent discount on Holland America's merchandize, a 50-percent discount on cruise fares for the third or fourth guests sharing your stateroom on certain sailings, waiver of air deviation fees; priority disembarkation, tender and check in, etc.
Lido Pool and Lido Bar
By day, this is the hub of the action on Statendam, the central pool area with the ship's two hot tubs at one end. Loungers flanked the pool, along with tables for dining. A retractable roof was open when the weather invited, but was closed when the air cooled.
There was a bandstand that provided a stage to a group at midday—they weren't announced in the daily ship newsletter. Although talented, we found the bass to be way over-amped, and the overall volume was loud enough to prevent any conversation from taking place around the pool when they were playing.
The Lido Bar offered the ship's standard drink menu.
SeaView Pool and SeaView Bar
This large open area had a decent sized pool and sun deck. There were showers available for rinsing off, and blankets for when the air was nippy. On sunny days this pool got busy, but most people stuck to the protected Lido Pool at mid-ship. Smoking was allowed on the starboard side of the deck.
Stairs lead down to a small aft portion of Deck 9—a more secluded area for catching the rays.
A small bar here served a selection of drinks. In the evening this transformed into a cigar bar, with port and cognac available. Cigar prices ranged $3.25 for Hoya Demi Tasse to $11.50 for a large Cubana Torpedo #1.
Statendam's two-story main dining room is appointed in red and gold, framed by large decorative lanterns and capped by glass floral fixtures on the ceiling that jiggle in synch with the engines. Upstairs is for the traditional dining plan, while downstairs is on the open seating plan, which we utilized without a hitch. Breakfast and dinner are served daily, with lunch on select days. Breakfast here was particularly pleasant and relaxed, against a recorded soundtrack of chirping birds.
Just before our cruise, Holland America introduced a vegetarian menu. We were intrigued and asked about it, but were told that selections from it must be made the day before. Ordering that far in advance seems an inconvenience. But even if one doesn't order off this menu the day before, there are always several vegetarian appetizers and entrées on the normal menu.
While we had some servers that were polished we had a couple others that were pretty green, and a couple whose heavily accented English was hard to understand. But all were accommodating.
In addition to the standard bar menu, an expanded wine list was available. Bottles ranged from $22 to $79, with several pricier options from the Pacific Northwest (Holland America's home base) along with a reserve wine list, and champagnes from $47 to $244.
There were two seatings for dinner, at 5:45 and 8 p.m. nightly, with the upstairs deck devoted to open seating, between 5:15 and 9 p.m. Breakfast was served 8 to 9:30 a.m., and lunch (on sea days) was from 12 noon to 1 p.m. Afternoon tea was served here each day at 3 p.m. and on one day of each cruise this was a Royal Dutch High Tea or an Indonesian Afternoon Tea.
Despite a few caveats with our particular journey, we think most cruisers will find Holland America offers a good compromise between the budget mass-market cruise companies and the pricy premium brands. The meals on Statendam were more ambitious than what we've experienced on most of the big cruise lines and offered more variety; the common areas of the ship had attractive, interesting artwork. Explorations Café is a highly appealing epicenter for the ship—we loved snuggling into the comfy leather furniture, when we could find an empty seat.
Boasting a diverse range of interesting itineraries on the schedule, a cruise aboard Statendam could be just the ticket.
Complimentary DVDs loaned to guests is a perk not common on most ships. Nearly 1000 titles ranged from The Wizard of Oz and All About Eve to year-old releases. There was a good collection of offbeat releases, such as Best in Show and the original Girl Who Played With Fire, and a few documentaries and quality TV series (Prime Suspect, Mad Men) were in the bunch as well. The DVDs are available by calling the front desk, and treats can be delivered with the flick—popcorn (free), candies, chips and snacks ($1).
An empty fruit basket was available to be stocked as needed. There was also shoe service, and when we called for an attendant to shine our shoes they were returned less than an hour later.
Located on Deck 11, the Lido Restaurant did not have a large spread, but the variety and quality was better than we've seen on some cruise ships. The two buffet lanes served an identical selection, with seating areas running along the windows on each side, an area brightened by the addition of live potted orchids on each table.
Holland America's usual policy is that, during the first two days of a cruise, crewmembers (rather than guests) serve plates at the buffet, a system designed to minimize spread of communicable diseases. This policy did not appear to be in effect during our first two days on Statendam (though no health issues arose that we were aware of).
On sea days, seating was at a premium between 12:30 and 1:30; tables by the Lido Pool were also available, though when retractable roof was closed, this area became a bit of a sauna.
Breakfast was usually busy, and offered a good range of options, as did lunch. The dinner agenda was still casual and offered a broadly similar spread to lunch.
The self-service beverage stations were stocked with coffee, tea, iced tea and lemonade. Other drinks could be ordered from the nearby Lido Bar. At breakfast there was delicious freshly squeezed orange juice available, along with about eight other juices.
The Lido Restaurant was open for breakfast daily from 7 to 10:30 a.m., with a continental selection available for an additional 30 minutes on either side. Lunch was available from 11:30 a.m, to 2 p.m., with lighter meals from 2 to 5 p.m. Dinner was offered 5:30 to 8 p.m., with a themed late night snack from 11 p.m. to midnight.
This is the ship's bar with a view—a fine forward-facing panorama positioned just above the bridge. It's also the ship's disco, but the lack of enthusiasm was palpable—when the dance music started it was Michael Jackson's "Don't Stop till you Get Enough" (talk about playing it safe) and the DJ left the booth. Smoking was allowed on the port side of the room.
The ship's standard bar list was available here, while happy hour ran from 4 to 5 p.m. and again from 9 to 10 p.m. Other than these hours, Crow's Nest could feel a bit like a ghost town, no matter how lovely the sunset.
Sports Deck
This deck extends the length of the ship and provides the bulk of the sports activities (other than the gym): a basketball court, tennis court and shuffleboard court. On our cruise this deck didn't see a lot of action, but it was a good place for sunning.
A couple basketball games were organized by the crew during our cruise.
Outdoor Walkaround
The promenade deck wraps Deck 6, and loungers are offered for taking in the sun and sea air. Jogging is not allowed on this deck, but walkers are common—four laps equals a mile.
This was also where the Muster Drill took place, beneath the lifeboats.
Sky Deck
Located above the Crow's Nest, this is the highest public area of the ship. Loungers are stationed here, but this breezy deck got little traffic on our cruise.
Sanitation was well tended to, and on the first afternoon of our cruise, servers handled plates for us in the buffet (to minimize contamination).
The Muster Drill was efficiently performed just before sail-away.
Clinics
A medical clinic is located on Deck 4 forward. Hours were 8 a.m. to 12 noon, and 2 to 6 p.m. daily. There is a physician available for more serious issues; consultations are charged to the on-board account.
Smoking Regulations
Smoking is not permitted in guestrooms or inside the ship "with the exception of certain designated areas." Smoking is permitted on the starboard sides of the Outdoor Walkaround and the SeaView Pool deck, and the port side of the Crow's Nest bar, as well as on stateroom balconies.
A sign in the casino said that the casino was a non-smoking area but that "smoking is permitted at designated slots and tables while playing only." Smoking and non-smoking slot machines and tables were located within a few feet of each other.
One of the best additions to the ship following the 2010 renovation, MIX is three bars sharing the same space—one for martinis, another for champagne, while the main bar (also serving the casino) had a few beers on draught. Between the Champagne stand and the martini bar was the piano man, who played nightly.
Although martinis are available at several venues on the ship, they're sold at a premium here, using premium spirits (predominantly Grey Goose vodka and Bombay Sapphire gin). They're $9.50 each, or a flight of six was available for $19.50.
The ship's list of sparklers is supplemented here with ranging from Tattinger Brut Réserve ($16, or $99 for the bottle) to a few premium bottles like Impérial Veuve Cliquot La Gran Dame 1998 ($362). Champagne cocktails are priced $6.95.
The beer list included the ship's standard complement, plus Bass Pale Ale, Beck's, Boddington's and Stella Artois on draught ($4.75), plus several others in can or bottle—Corona, Red Stripe, Newcastle Brown Ale and Guiness Extra Stout (all $5.25).
We did not stay in the rest of these cabins, but we have summaries here provided by Holland America Line. Note that any photos on this page may be provided directly by the cruise line and not our reviewer.
Large or Standard Interior Staterooms
2 lower beds convertible to 1 queen-size bed, shower. Approximately 141–226 sq. ft.
Stateroom amenities include:
* Luxurious beds featuring Sealy® Premium Euro-Top mattresses and finely woven cotton linens
* Deluxe waffle weave and terry cloth bathrobes for use during your voyage
* 100% Egyptian cotton towels
* Premium massage showerheads
* 5X magnifying make-up mirrors and salon-quality hair dryers
* Fragrant soaps, lotions, shampoo and other bath amenities from Elemis Aromapure
* Complimentary fresh fruit on request
* Elegant ice bucket and serving tray for in-stateroom beverages
* Flat-panel TV and DVD player
* Ice service, shoeshine service and nightly turndown service
Verandah Suite
2 lower beds convertible to 1 queen-size bed, whirlpool bath & shower, sitting area, private verandah, mini-bar, refrigerator, floor-to-ceiling windows. Approximately 283 sq. ft. including verandah.
Include all the stateroom amenities, plus:
* A variety of firm, medium and soft pillows
* No-host mini-bar for easy entertaining
* Personalized cruise stationery
* Oversized bath towels
* One-touch telephone concierge service
* Fresh flowers
* Complimentary DVD library
Deluxe Verandah Suites
2 lower beds convertible to 1 king-size bed, whirlpool bath & shower, large sitting area, dressing room, private verandah, 1 sofa bed for 2 persons, mini-bar, refrigerator, floor-to-ceiling windows. Approximately 575 sq. ft. including verandah.
Suite amenities include:
* Complimentary laundry, pressing and dry cleaning throughout your cruise
* Premium duvet, oversize bath towels and soft, cotton bathrobes and slippers
* Gorgeous corsages and boutonnieres for the first formal night
* Hors d'oeuvres served before dinner each evening on request
* Binoculars and umbrellas for your use on the cruise
* Cocktail party with ship officers
* Priority boarding for tender ports of call
* Special disembarkation service
* Priority dining and seating requests

* Exclusive daily breakfast service for suite guests only
* High tea service in suite on request
* A special Suite guest lunch event on cruises over 7 days in length
* Neptune Lounge: A very special amenity exclusively for guests cruising in a Deluxe Verandah Suite or Penthouse Verandah Suite.
Penthouse Verandah Suites
Bedroom with 1 king-size bed, oversize whirlpool bath & shower, living room, dining room, dressing room, private verandah, pantry, 1 sofa bed for 2 persons, mini-bar, refrigerator, guest toilet, floor-to-ceiling windows. Approximately 1,273 sq. ft. including verandah. 
Includes all the suite amenities.
Signature Shops
A series of shops ran along Deck 8 offering a fairly predictable selection of merchandize.
Cruise apparel themed to our destination was available, along with Holland America logo merchandize such as T-shirts, caps, beach towels, mugs and Statendam ship models. There was jewelry, watches, fragrances, skin care products and binoculars. Sundries including candy, chips, toothpaste, deodorant, feminine napkins, disposable lighters and razors. Duty free cigarettes and liquor were also available.
Photo Gallery
A staff of photographers was on hand to capture guests on the ship. These included informal snaps in front of designated backdrops, as well as more formal portrait sessions. The shots were assembled each day and showcased here for us to buy (informal 8×10s were $19.95; portraits were $39.95).
Art Gallery
Statendam's gallery of art pieces for sale is located opposite the Front Office on Deck 7, with additional pieces hanging on the walls extending down the corridor past the Wajang Theater. With sales managed by Park West Gallery, there were art auctions almost daily, held in the Ocean Bar.
The Showroom at Sea
The ship's main showroom was a very attractive space, with balcony seating in wavy rows. But there were a couple problems we had. The balcony seating was firm and the back only came up a few inches, making it uncomfortable for any extended period; much of the balcony seating did not have clear sightlines to the stage. Further, the sound system—which wasn't great for the whole venue—was especially poor in the balcony.
Downstairs seating was better, but sightlines were still poor from the rear seats.
Though they featured a quartet of good singers we didn't care much for the two shows we saw here. One was a Vegas-style lounge act that paid tribute to Dino, Sammy, et al, the other was a tribute to Broadway with costumes by Bob Mackie—neither had much appeal to anyone under 50 or 60 years of age. The audio leaned very heavily on reverb effects and the backing band was mostly synthesized sound. It made us feel like we'd been transported to the cheesier days of the 1970s.
This space was also used for screening a movie on one night—presentation quality was decent, and much better than in the Wajang Theater (the usual screening room).
Wajang Theater and Culinary Arts Center
This busy venue holds Statendam's Culinary Arts Center, a show kitchen used for cooking demonstrations that were scheduled several times daily. On our cruise there were opportunities to learn how to make crêpes Suzettes, cioppino, bananas foster, paella and sangria.
The Wajang Theater is also the ship's rudimentary screening room, and a different film was shown daily (one midday show and two in the evening). Unfortunately, the screen size is too small for the number of seats, but the sound system was decent.
At least the concept works for us: Take a corner of the Lido Restaurant each night and convert it into an intimate Italian venue. There was a rose at every table, and a candle as well (unlit the night we dined here). The Indonesian and Philippine waiters were cutely outfitted in striped gondolier shirts. Certainly fellow passengers were eager to try Canaletto—we asked for a reservation 48 hours after embarkation and the only table remaining was for the last night of our cruise at 9 p.m.
Fortunately, the bustle found at the Lido earlier in the day slows to a gentle hum at night, allowing Canaletto to be a fairly distinct experience. There's no surcharge, as is common at most "specialty" restaurants on other ships, but we wish the food were just a bit more special.*
Our meal started well, with a basket of various breads meeting up with big bottles of olive oil and Balsamic vinegar on the table. The oil and vinegar was a nice touch, but the vinegar is syrupy sweet, like molasses—which turned out to be a culinary theme at Canaletto.
The minestrone soup was fine, and a plate of antipasti was offered for us to select from. But the main course of chicken marsala scaloppini had little marsala flavor; the overcooked linguine underneath was tossed with a goopy tomato sauce that had been pointlessly sweetened. Even our dessert was sweetened to a fault: the mille-feuille was joined by a few fresh berries on the side, but these were lathered with sugar syrup, as if tart berry flavor was something to be ashamed of.
A beverage attendant offered the ship's standard drink menu, along with a short list of Italian options from a wine list. Canaletto was open from 5:30 to 9:30 p.m. nightly. With seating for only 54 or so, there's no way to accommodate all passengers at Canaletto on a typical seven-night cruise—reservations advised.
Editor's Note: After our review was published, Holland America Line began charging $10 to dine at Canaletto. The menu was also revised, but otherwise the venue has not changed. We have a review of the new Canaletto experience aboard Holland America's Oosterdam here.
This pleasant outpost on Deck 8 was our pick for pre-prandial cocktails, when a jazz trio would strike up and take requests. There was a small dance floor, for when the mood struck.
The ship's standard bar menu was available at the Ocean Bar.
Located on Deck 8 at mid-ship, Statendam's casino is a modest facility, but probably sufficient for a ship of this size. In addition to several dozen slot machines there were tables games, including Blackjack, Three Card Poker, Caribbean Stud Poker, Roulette and Craps. To play slots, players could load cash onto their room key card.
Gaming lessons were held on the first day of the cruise, with Texas Hold'em tournaments scheduled at other points.
The casino is designated as non-smoking, but that term is in conflict with the reality—most slot machines and tables have a sign that says "smoking allowed while gambling," but cigarette smoke wanders where it will, including a few feet over to the non-smoking slots and tables. That said, overall the facility was usually not too smoky (we actually found the smell sometimes worse just beyond the casino, where stale smoke lingered in a stairwell).
The bar MIX was adjacent to the casino.
The Pinnacle Grill is Statendam's steakhouse, serving classic cuts along with lamb chops, seafood, and a selection of skewered dishes. Despite a couple service hiccups, the staff here was more polished than we experienced in Statendam's other venues. In all, we felt the $25 add-on to dine here was fair.
Our dinner was mostly very good, starting with bread, flavored butters and three varieties of sea salt, followed by an amuse-bousch of salmon tartare. We ordered the chicken coconut soup, but a bowl of French onion soup was delivered. While waiting for the correct soup, another server brought the French onion back. All told, getting the right soup took over 20 minutes. The soup we ordered was a variation on Thai tom yam—a bit short on coconut flavor, but brisk with chili paste. A Caesar salad was prepared tableside with, at our request, a healthy dose of garlic paste and big hunky croutons.
Our porterhouse steak was a large slab of meat, with fatty edges and a good char. But the cooking inside was uneven—most of the meat was deep pink and medium-rare, as ordered, but about one-third was dark red and not warm. The cut was so large we didn't need the undercooked portion. For sides we chose asparagus and scalloped potatoes but found the latter to be dry—there was little cheese in this muffin-shaped preparation, but some kind of egg mixture seemed to have been used to hold the potatoes together.
After the big meal we opted for a fruit plate—pineapple, strawberry, blackberry, raspberry, grapes, watermelon—with a pitcher of sabayon sauce. With our coffee came a tray of chocolates. They weren't going to let us go away hungry.
The wine list at Pinnacle Grill was almost identical to the Rotterdam, a decent selection with a few very high-end recommendations from France.
Once a week Pinnacle Grill is transformed into "An Evening at Le Cirque in the Pinnacle Grill," with a set menu, wine pairings, and a $39 surcharge. The Pinnacle Grill also hosts lunch (a $10 surcharge) and breakfast (for guests staying in suites). You can read about our Le Cirque experience as well as lunch at the Pinnacle Grill aboard Holland America's Veendam here.
Reservations were required for dining at the Pinnacle Grill. Dinner was offered nightly from 5:30 to 9:30 p.m. and lunch on select days from 12 noon to 1 p.m.
Editor's note: In January 2014 Holland America increased surcharges for Pinnacle Grill. Dinner is now $29 and Le Cirque dinners are now $49.
Neptune Lounge
Reserved for guests booked into Deluxe Verandah Suites, this is a private lounge tended by a concierge most hours. Nibbles are available throughout the day, along with worktables, an oversize TV, sofas, and computer stations where WiFi is offered at a reduced rate.
Digital Workshop
Classes in Microsoft programs were taught using a fleet of Sony laptops, each equipped with a mouse. Subjects are mostly at beginner level, but covered a good array of topics, and some more-advanced subjects were tackled. This room was locked when not being used for classes.
Hudson Room and Half Moon Room
Two side-by-side meeting rooms were available for groups, and they were also used for various events during our cruise. Half Moon hosted Morning Mass; the Hudson Room was used for origami demonstrations, journal crafting, and beginner and intermediate Bridge instruction as well as non-hosted Bridge sessions.
Atrium and Front Office
The three-story central atrium is dominated by a metal sculpture, "Fountain of the Sirens," rising from Deck 6. No water flows through the fountain, but this is the central axis of the ship, through which passengers pass many times. The open area on Deck 6 was used for informal card and other games. On Deck 7 were the side-by-side Front Office and Shore Excursions desks.
Explorer's Lounge
This lounge, located along a central traffic corridor on Deck 8, was a quiet hangout during the day when it was not staffed. It was also used for some gatherings, such as Bible Study and Friends of Bill W.
In the evening, classical music filled the room, played by a very good string quartet, the Adagio Strings. The set list ventured beyond the traditional standards and the casual ambience was stoked by an informal bar setup that featured coffee drinks, cognac, port, cheese and crackers.
This is a good fallback when the Lido Restaurant is jammed, but not generally as good (and offered nowhere near as extensive a spread).
Beyond the serviceable burgers and hot dogs, there was a counter with several hot dishes, themed to a different ethnicity each day—Mexican one afternoon, Indian another. If you can catch pizza when it's fresh from the oven, it's worth a try—otherwise the pies mostly seemed to sit under heat lamps drying out.
The Lido Bar on the other side of the pool had what we needed.
The Terrace Grill was open from 11:30 a.m. to 6 p.m. daily.
There are three room service dining menus on Statendam. The 24-hour menu included basic fare like green salad, hamburgers, omelets and a fruit plate; there were also a few "time-tested" seasickness remedies like beef broth and boiled chicken breast. An expanded menu is available from 12 noon to 10 p.m. and featured soups, salads, sandwiches, and a couple entrées (seared salmon and penne primavera).
Breakfast was ordered by choosing delivery time, in 30-minute blocks between 6 and 10 a.m., with a door tag, hung outside our cabin door by 2 a.m. the night before. The selection included cold and hot choices. We requested our breakfast order be delivered between 6 and 6:30 a.m.; it came at 6:34. When we ordered lunch we were asked to allow 25 to 30 minutes for delivery; our order arrived 26 minutes later.
The English muffin was toasted, but did not arrive hot enough to melt the butter. But the coffee and plate of eggs, bacon and hash browns was hot, helped by a heated heavy metal plate that sat under the ceramic plate—smart plan. Juice arrived at room temperature. A card on the plate suggested we call room service to have the tray picked up; we called and the tray was picked up less than an hour later.
At lunch we ordered the grilled tuna melt. The menu said it would come with Swiss cheese, but ours was with a very mild cheddar. Still, the dish was satisfying, if heavy on the mayo. The mixed garden green salad lacked the advertised alfalfa sprouts and blue cheese crumbles, but a sprig of enoki mushrooms was a cheerful substitute, and the greens were crisp and flavorful.
Although our cabin lacked a fridge, we had a minibar with cans of soda ($1.95 each) and 1-liter bottles of water ($2.95). The in-room dining menu provided other options, including six-packs of beer ($21-$23), wine packages (starting at $89-$118 for three bottles) and liquor and mixer packages, ($30 to $34 each).
Meet the tester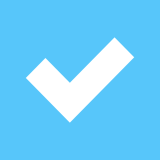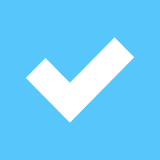 Anonymous Cruise Editor
Editor
@
Anonymous is a valued contributor to the Reviewed.com family of sites.
Checking our work.
We use standardized and scientific testing methods to scrutinize every product and provide you with objectively accurate results. If you've found different results in your own research, email us and we'll compare notes. If it looks substantial, we'll gladly re-test a product to try and reproduce these results. After all, peer reviews are a critical part of any scientific process.
Shoot us an email