Deals
6 amazing retail sales you don't want to miss this week
Discounts on discounts on discounts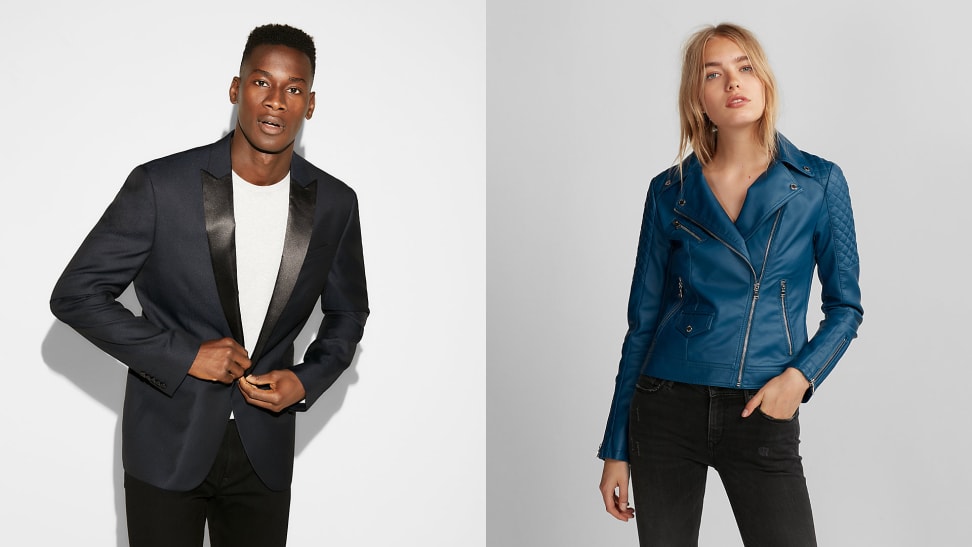 Credit: Express
The work week is half over! Push through the next 2 1/2 days of emails and meetings with a little online shopping to give you something to look forward to besides sleeping in this weekend. Right now, a bunch of fantastic retailers are holding big sales, many of them discounting their sale items.
With spring around the corner, most shops are looking to clear their inventory to make room for spring fashion–and that means you can save big on staples for your wardrobe that'll last you all year long.
1. Anthropologie: Extra 25% off all sale items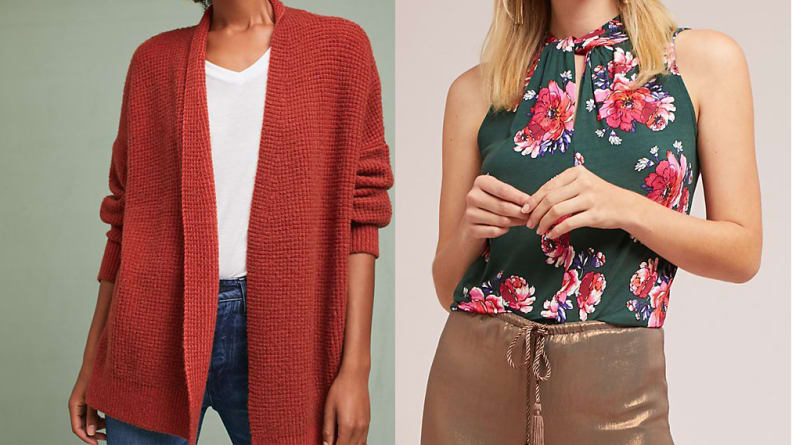 The sale section on Anthropologie's site is full on incredible items, from apparel to home goods and accessories. We especially love this drop-sleeve cardigan ($67.46) and this floral high-neck tank ($22.46). The prices listed do not include the added 25% discount, but once you add an item to your cart, you'll see the price drop.
Check out Anthropologie's sale section
2. Express: Extra 50% off all sale items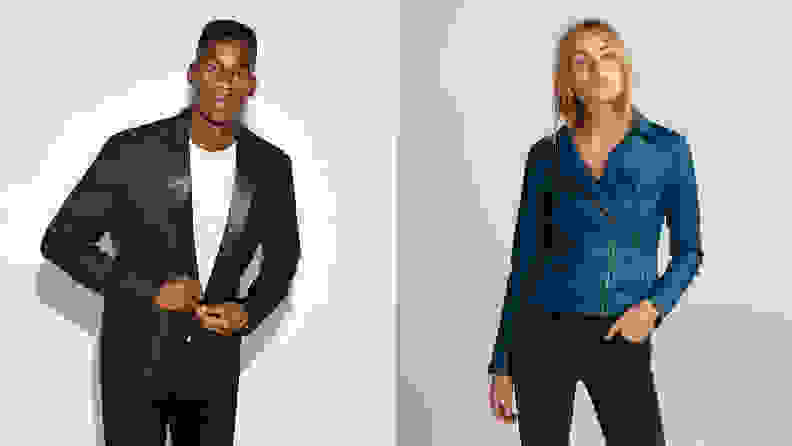 Getting well-made clothing on sale is always great for your wallet, but when you can take that discounted price and cut it in half? Lord have mercy on your bank account. Whether you want to refresh your work wardrobe or just step up your fashion game, Express's sale section has lots of great offers for men and women like this tuxedo jacket ($60.50) and this quilted leather moto jacket ($40-$50). The extra 50% will show up when you add items to your cart. Plus, if you spend at least $50, you can get free shipping too.
Shop the Express sale section for major savings
3. H&M: Extra 25% off all sale items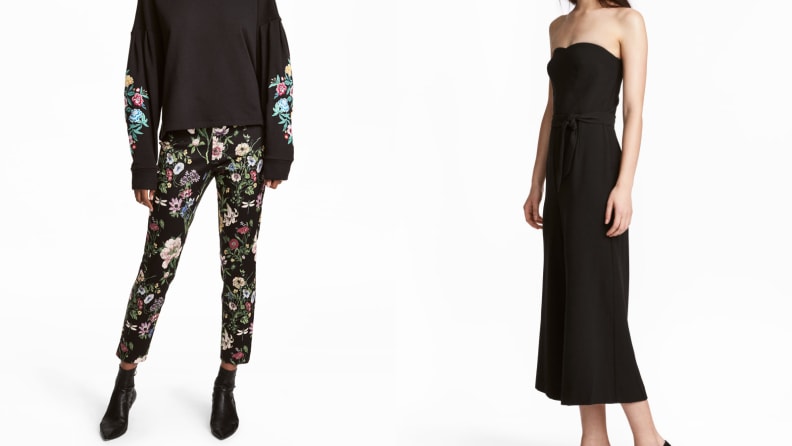 H&M is discounting their sale section an extra 25% right now too. For this offer, you'll need to enter the code "9119" at checkout to see the savings. Or, if you enjoy the chaos that can be the H&M store, you can get the same offer at any H&M location. We can't get enough of these tailored floral pants ($7.50) or this strapless black jumpsuit ($18.75). There are loads of sale items for men, women, and kids, as well as home goods.
Use the code "9119" to save an extra 25% on H&M sale items
4. Perry Ellis: Extra 50% off sale items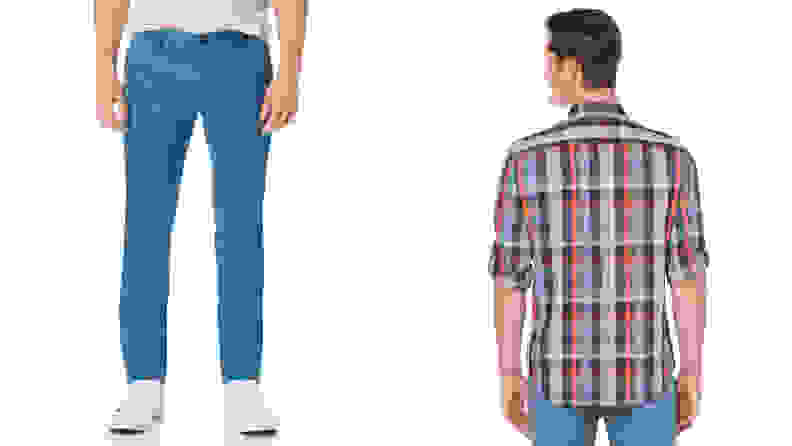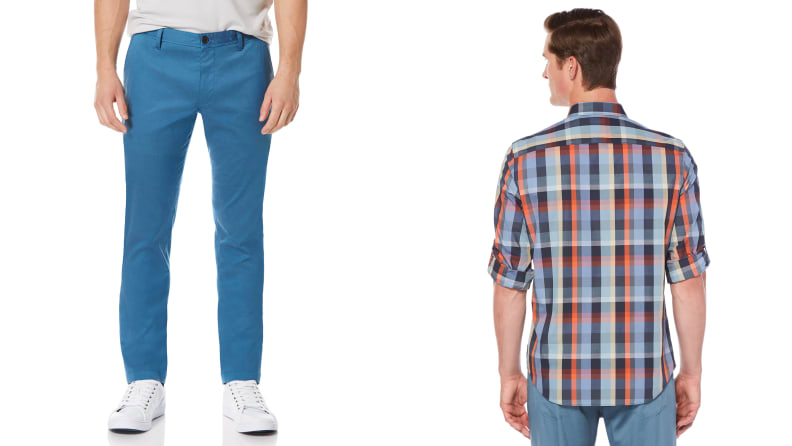 For men who take special interest in their wardrobe and love to look polished and put-together at work or at play, Perry Ellis is a staple. They've got loads of dress shirts, slacks, suits, and casual options all on sale, like these bold blue slim fit chinos ($35) and this buffalo plaid button-down ($30). The best part is you get an additional 50% discount at checkout.
Get 50% off all sale items from Perry Ellis
5. J.Crew: Extra 50% off final sale items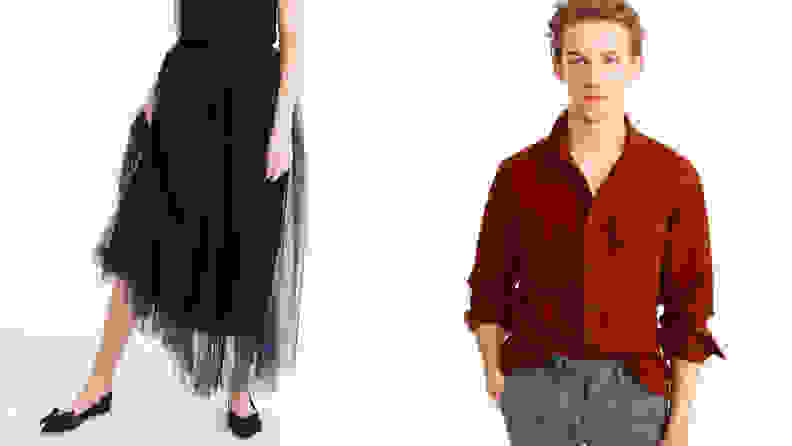 Yet another big name in quality clothing, J. Crew is on board the extra savings on sale items right now too. We love this versatile tulle ball skirt ($80) and this charming men's chamois shirt ($28), and there are loads of other great pieces to fit any wardrobe. Just use the code "SAVENOW" at checkout to get half off all sale clothing.
Use the code "SAVENOW" for extra savings on J. Crew's sale items
6. Aldo: Up to 70% off select sale shoes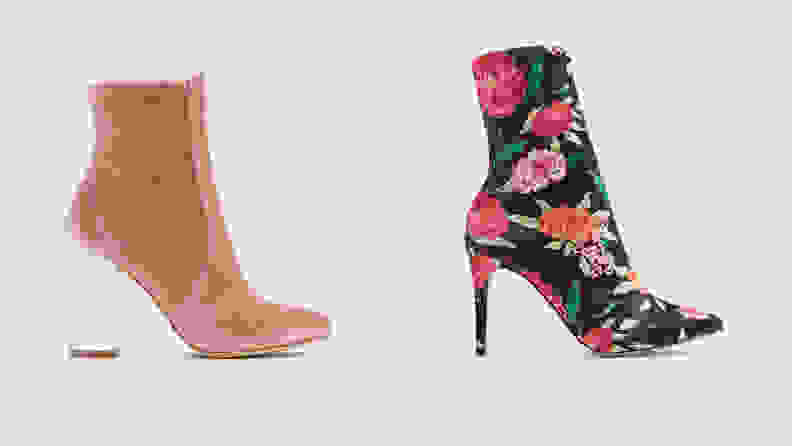 Spring is just around the corner, and we'll finally get to shed our heavy, salt-covered boots in favor of lighter, more vibrant and open shoes. Why not get a head start on your spring footwear? Aldo's got loads fo adorable styles for as much as 70% off. We're really feeling these $50 pink velvet ankle boots (50% off) and these gorgeous floral boots for 70% off.
Check out all the great shoe sales from Aldo
Prices are accurate at the time of publication, but may change over time.