Deals
9 great deals on Amazon Kindles we love for Father's Day
Give Dad access to every book he's ever wanted to read—at a great price.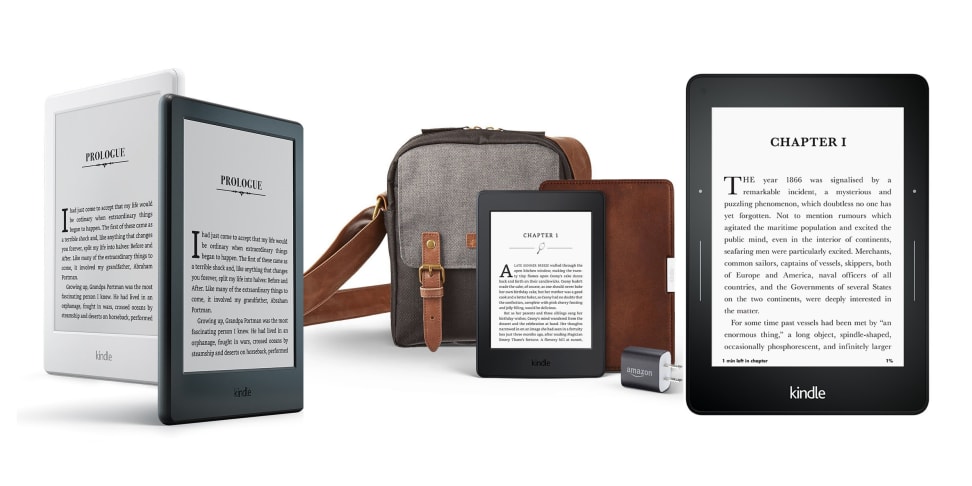 Credit: Amazon
If your dad is a bookworm, give him the gift of a library in the palm of his hands for Father's Day. Right now through June 17, Amazon is discounting a few Kindle e-readers with book-loving dads in mind. When I got my Kindle, I was in Camp "real books are better," but I was hooked after my first book.
Not only can you buy and start reading any book your heart desires right from the device itself, but you never have to worry about losing your place. And if you want to remember a particularly good line, you can highlight it. My favorite feature is X-Ray, which lets you learn more about the book, the characters, and other info about the story. Plus, the built-in light makes it easy to read anywhere at any time without straining your eyes—even in the sunlight.
Want to really spoil Dad this year? Don't just get him a Kindle. Throw in a few accessories with one of the bundle deals included in this sale. With the Essentials bundles, the Kindles come with cases and power adapters, but if Dad does a lot of traveling, the Travel bundles include modern-looking travel bags that can hold a lot more than just the device.
Find the Kindle your dad will love
1. $20 off Kindle—$59.99
2. $20 off Kindle Paperwhite—$99.99
3. $20 off Kindle Voyage—$179.99
4. $35 off Kindle Essentials Bundle—$94.97
5. $40 off Paperwhite Essentials Bundle—$139.97
6. $90 off Paperwhite Travel Bundle—$179.96
7. $45 off Voyage Essentials Bundle—$234.97
8. $90 off Voyage Travel Bundle—$284.96
9. $90 off Oasis Travel Bundle—$309.98
To take your Father's Day gift to the next level, use the money you save toward a gift card he can use to buy a couple books, or pre-load one of his favorites into the device. The Kindle library is virtually endless, and if Dad reads a LOT, I'd definitely recommend checking out Kindle Unlimited too. It's a subscription service that gives readers access to over a million books and audiobooks for $9.99 a month, so your dad can "read for free." Plus, he can try it free for 30 days and cancel if it's not the right fit for his reading habits.
Prices are accurate at the time this was published, but may change over time.