Deals
Rock your summer with a refurbished Amazon Tap for under $100
Summer is better when you've got your favorite music on Tap.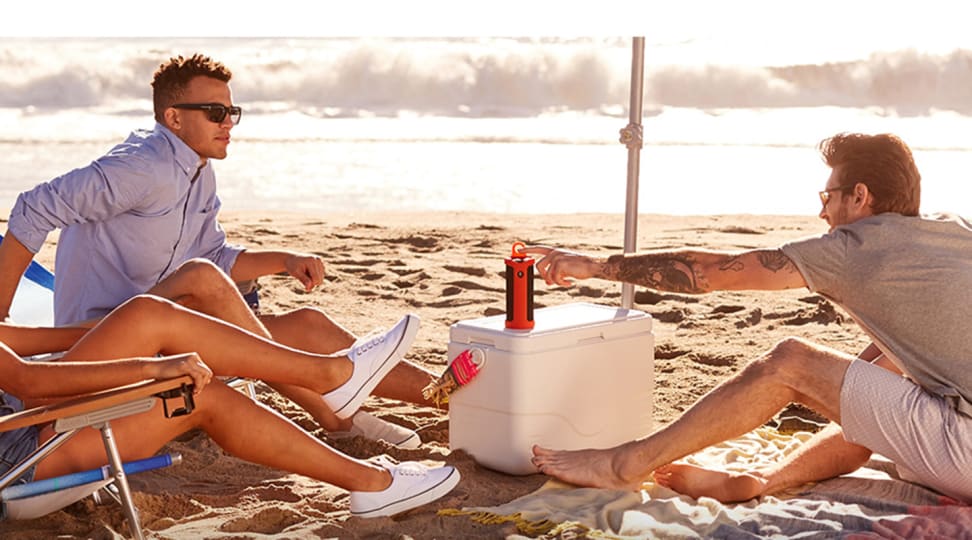 Credit: Amazon
The best thing about summer is getting to spend so much time outside. From weekends at the beach to camping trips to lazy days in the backyard, you can't beat fun in the sun. But you can make it even better by adding Amazon Alexa.
The Amazon Tap is the portable member of the Echo family that you can charge up and take anywhere. When the Tap first came out, you had to actually touch the button to interact with Alexa. Thankfully, a recent software update added a hands-free mode that fixes the only real issue we really had with this device. And right now, certified refurbished Taps are available for $94.99, 15% off the usual $110 price. The new models sell for $129.99, if you prefer to be the sole owner of your devices.
Not only does the Tap act as a Bluetooth speaker to stream music from your phone or laptop, but it can stream over WiFi or a mobile hotspot from apps like Pandora, iHeartRadio, Spotify and more. It lasts 9 hours on a single charge (8 hours with hands-free mode enabled), or you can leave it in its charging cradle for unlimited enjoyment.
You can also check the weather forecast for rain, play games, listen to bad Star Wars and Chuck Norris jokes, and do almost anything connected Alexa devices can do. The only thing the Tap can't do yet is make and receive calls with other Alexa devices. But when you're on vacation, you don't want anyone to bother you anyway, right?
Prices are accurate at the time this article was published, but may change over time.