Deals
Start your smart home for less with this enticing bundle deal from Target
Make your home smarter and more efficient, and save some money at the same time.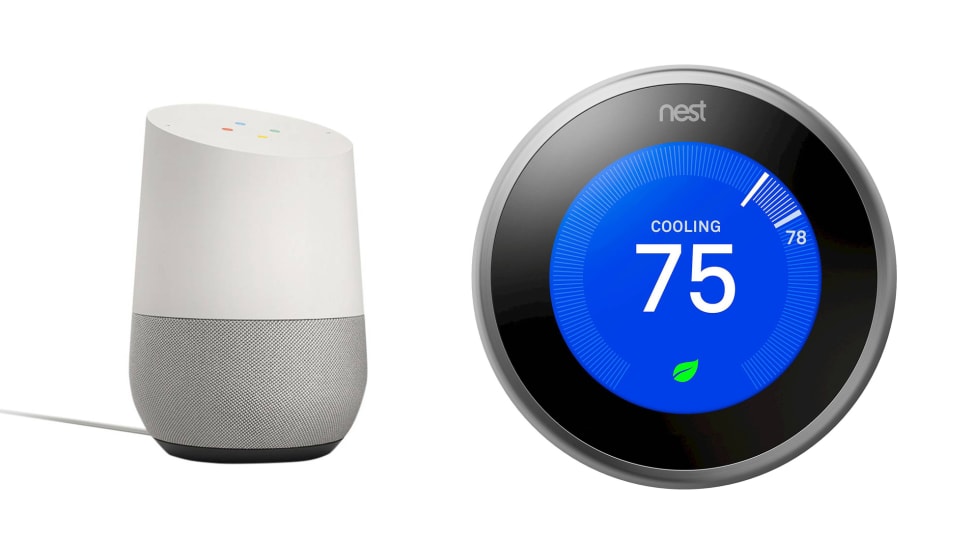 Credit: Google and Nest
If you've been intrigued by the idea of automating your home, now's the perfect time to jump in with both feet. Right now, Target is offering a special deal when you purchase a Google Home ($129.99) and a Nest Learning Thermostat ($249.99). You can save $50 and get both at once for $329.99, a deal that's good until midnight on June 3.
Google Home, much like Apple's Siri and Amazon Alexa, is a voice-activated device that can issue weather reports, remind you of upcoming events on your calendar, help in the kitchen (think measurement conversions and cooking timers), play music, and control myriad smart home devices. This includes everything from smart TVs and security cameras to kitchen appliances and robot vacuums. It also works very well with the Nest Learning Thermostat.
Nest's smart thermostat makes it easy to take control of your home's heating and cooling. Not only can you program it to the exact temperatures you prefer, but after about a week it learns your habits and will automatically adjust your home climate based on everything from your schedule to the temperatures outside. This means better comfort, better efficiency, and a lower energy bill. Plus, you can simply ask your Google Home to raise or lower temperatures without ever needing to reach for the app or get up to change the dial.
Prices are accurate at the time this article was published, but may change over time.