Deals
The best Amazon tablet for your kids is on sale at an amazing price right now
Use promo codes KIDSFIRE7 and KIDSFIRE8 for up to $30 off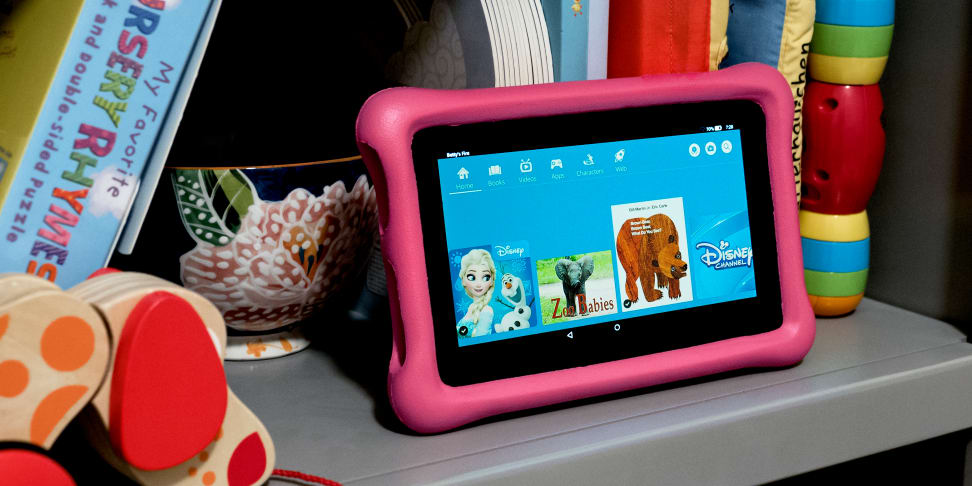 Credit: Reviewed.com / TJ Donegan
Do you get a little queasy every time you hand your kids the iPad? I sure do. Not only are their tiny hands that much more likely to drop it, there's also no easy way to ward off questionable content. The Amazon Fire Tablet Kids Edition might just be the answer, and you can save up to $30 today with a special code.
Why do we love it?
The Fire Tablet Kids Edition ranked #1 in our parent-tested roundup of The Best Tablets for Kids, thanks to a highly protective case and one free year of kid-friendly Amazon FreeTime Unlimited.
Oh, and did we mention the 2-year worry-free guarantee? If the tablet breaks, Amazon will replace it for free—no questions asked. Now that's kid-proofing.
Use these promo codes:
KIDSFIRE7 to get the 7" Fire Tablet Kids Edition for $80 ($20 savings)
KIDSFIRE8 to get the 8" Fire Tablet Kids Edition for $100 ($30 savings)