Deals
The new Amazon Echo Plus is a smart home necessity—and pre-orders include a free smart bulb right now
What's not to love about a free smart bulb with your new Echo Plus?
Credit: Amazon
Amazon just announced a ton of new Echo products, and they all have us very excited. One in particular jumped out as a must-buy for anyone with a smart home (or a desire to build one).
The Amazon Echo Plus looks just like the original Echo, but it does a LOT more and costs a bit less. For $149.99 ($30 less than the first-gen Echo), you can get an Alexa-enabled smart speaker that doubles as a smart home hub. Yup! All those smart devices you've been using can connect easily to the Echo Plus and be controlled via Alexa. The Plus also comes in a new silver style, as well as the original black and white options.
The new Echo Plus is available for pre-order now and will start shipping on Halloween.
Your smart home will be even smarter
All you have to do is say, "Alexa, discover my devices" and she'll find and set up any connected, compatible smart tech. Right now, this includes smart devices like Philips Hue lights, ZigBee smart switches, and a handful of other smart devices. Once everything is configured, you can control everything that works with Alexa via voice commands.
Want to turn on a light? Just ask Alexa. Of course, you'll need a smart bulb to control, and if you don't have any yet, you'll want to take advantage of the pre-order special. If you order the Echo Plus now, Amazon will throw in a Philips Hue smart bulb for free, a $15 value. This is the best smart bulb we've tested (and we've tried a lot of them).
You can also configure "Routines" to trigger multiple actions with a single command. You'll be able to turn your whole house off by saying "Alexa, it's time for bed."
Other reasons to love the new Echo Plus
In addition to being a smart home hub, the new Echo Plus comes with better far-field technology than the original Echo. That means better response to your commands, especially when you're playing music through the speaker. Her sound output is going to be much better too, thanks to Dolby audio technology that brings better bass. Amazon also added a new silver option to the lineup that looks stunning and modern.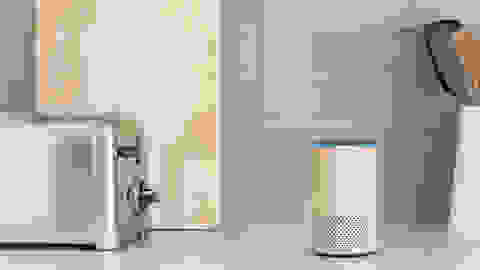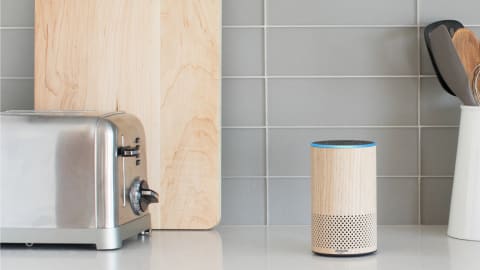 All these upgrades will take what was an already amazing product and make it even better while saving you $30. But, if you'd rather spend a little less and still own an Alexa device, Amazon also released the second-generation Echo for $99.99.
It's shorter than the original, comes wrapped in one of six different fabric options, and features the same new far-field tech and Dolby audio. It's available for pre-order now as well, and starts shipping around Halloween. And, if you want more than one, get three—you'll save $50 if you use the code "ECHO3PACK" at checkout.
Prices are accurate at the time of publication, but may change over time.