Deals
The perfect beer fridge for Dad is under $100 for the first time ever
What goes together better than America and beer? A winning Father's Day gift and a great sale!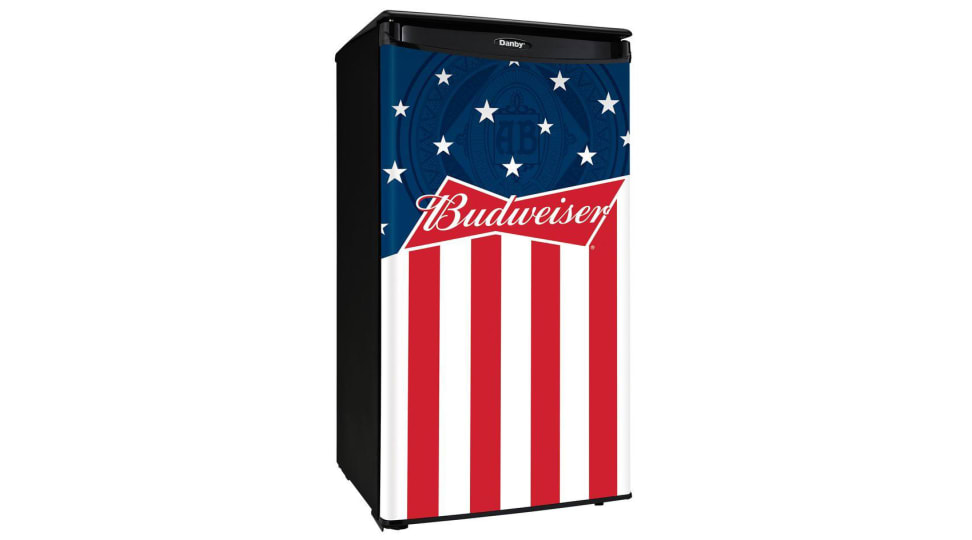 Credit: Danby
Does your dad enjoy beer and America as much as he loves you? You'll definitely win Father's Day with this Danby Budweiser Stars and Stripes beer fridge. Dad will love the American flag-inspired Bud finish on the door, and you'll love the price.
This mini fridge, one of the best beer fridges we've tested, usually sells for $150. But right now Amazon has it listed for $97.89. This is the first time it's sold for under $100, so you can even brag to your pops that you got a great deal (if he's into that sort of thing).
With 3.3 cubic feet of space, you're looking at 85 12-ounce cans' worth of storage at max capacity. And in our tests, we found this beer fridge did a killer job at maintaining stable, even temperatures. I have a different Danby beer fridge at home too (the 120-can Danby Beverage Center that's often on sale for around $200) and confidently recommend this brand's performance and quality.
Want to coordinate with siblings on your Father's Day gift? Have them pick up some of your dad's favorite brews and snacks to stock his new fridge. Bonus points if you can get it all set up and loaded ahead of June 18 without him knowing, so you can all enjoy a cold one together on Dad's special day.
Prices are accurate at the time this article was published, but may change over time.