Deals
This impressive WiFi robot vacuum is the cheapest it's been all year
The Neato Botvac is one of our favorite robot vacuums, and right now you can get it on Amazon for a great low price.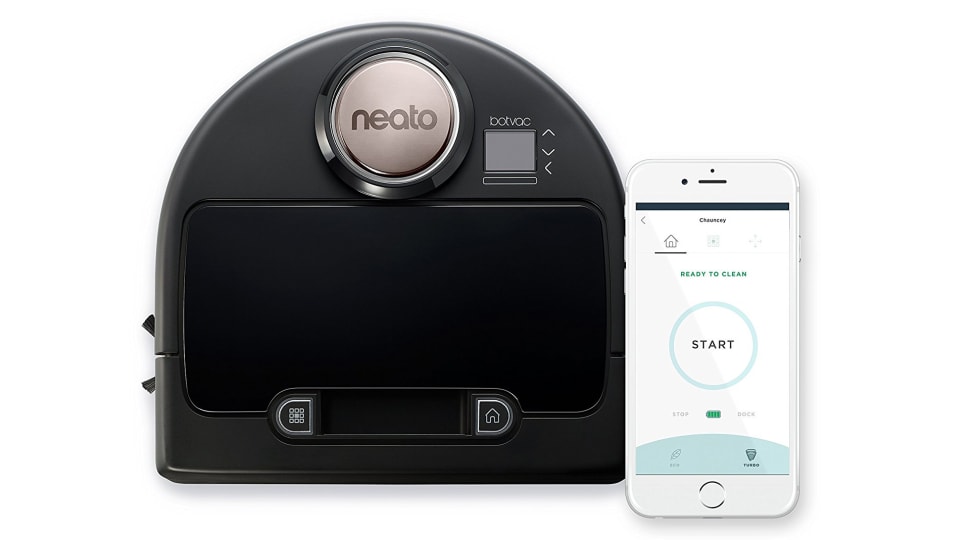 Credit: Neato
Having a robot vacuum that will clean your floors at the touch of a button is an amazing feeling. One you can control from your phone, even while you're out of the house, is even better.
There are a few options when it comes to WiFi-enabled robot vacuums, and right now one of the best we've tested is 27% off. The Neato Botvac Connected, which typically sells for around $700, is on sale on Amazon right now for $584.99. This is the first time we've seen the price fall below $600 this year.
The Botvac Connected scored a 9.4 out of 10 in our lab tests, and came in second only to the iRobot Roomba 980 in our review of the best robot vacuums on the market. You can control the Botvac right from the Neato app on your Android or iOS smartphone, whether you're lounging on the couch or out of town for the weekend. Not only can you set a cleaning schedule, but you can override the vacuum and steer it yourself—great if it accidentally gets stuck or misses a spot. We tested and reviewed the Botvac in depth if you want to learn more about its capabilities.
Admittedly, even a great deal like this can still seem steep for a household appliance. If you want to explore life with a robot vacuum without committing to such a big price, we've also tested more affordable models to help you find the best option at any budget.
If the Neato Botvac Connected sounds like the perfect fit for your home and lifestyle, you can buy it for $584.99 from Amazon.