Deals
Upgrade your home audio with these rare Sonos speaker deals
Give yourself the gift of a better at-home listening experience.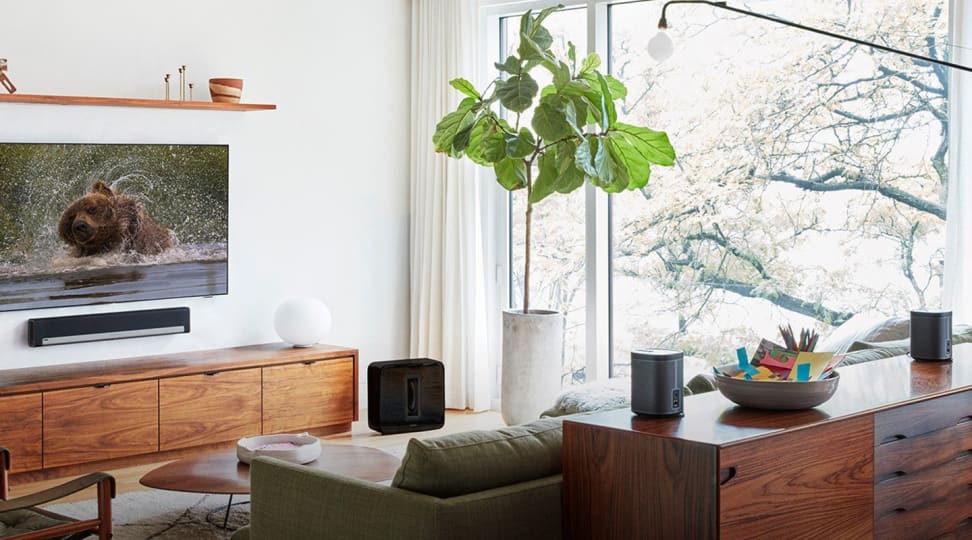 Credit: Sonos
Ready to ditch your outdated home stereo? Look no further than the Sonos line of home audio equipment. Not only does Sonos make it incredibly easy to build a multi-room audio system, but everything is connected through WiFi. And right now, you can save big whether you're just starting to build your home audio setup or you want to add on to your existing Sonos setup.
The PLAY:1 speakers, which cost $199 each, are $50 off if you buy two. You can also save $100 on the SUB. Both deals are available from Sonos as well as Amazon.
Stick the PLAY:1 speakers in two different rooms so you can listen to the same songs no matter which room you're in. It's perfect whether you're spring cleaning or throwing a party. And the subwoofer is a solid addition to any home audio arrangement, especially if you hook it up to your home theater.
• Save $50 on a set of 2 Sonos PLAY:1 speakers—$348 from Sonos or Amazon
• Save $100 on the Sonos SUB subwoofer—$599 from Sonos or Amazon
Sonos offers fast free shipping that's comparable to Prime two-day shipping, but you'll need to create an account to buy direct. If you've already got an Amazon account, you can skip the whole enrollment process.
Prices are accurate at the time this article was published, but may change over time.