Introduction
Design & Usability
A flowergirl who is at home at the opera
The no-nonsense, unblemished stainless steel door gives the FGHD2465NF the impression of more expensive competitors, while the front-facing digital display keeps up with the latest fashion trends. Overall, the whole machine looks very professional and competent at first glance.
The cheap material doesn't translate into a lowbrow performance
It's only when you open the door that this machine's lineage as a commoner is laid bare: you can hear that Cockney accent, and see the cheaper plastic materials that contribute to the FGHD2465NF's low upfront cost. The top-mounted control panel looks metallic, but it's just plastic set into the stainless steel. Luckily, it's hidden under your countertop when the door is closed. The interior is also plastic, which doesn't do a great job muffling the sounds of the spray jets when the machine is in action. Fortunately, the cheap material doesn't translate into a lowbrow performance.
Features-wise, the FGHD2465NF appears to be a product of the finest schools. Two collapsible rows of tines on the bottom rack allows you to fit large pots without any trouble. Adjustable tines on the top rack can be folded out of the way to make room for a serving bowl or a rectangular serving dish. The top-mounted controls are simple and clear, and although the buttons don't visibly protrude, they still give a satisfying click when pressed. The front-facing digital display kindly tells you how much time is left in the cycle, and even lets you know if the current load is washing or drying.
Features
Custom options make a mark in high society.
The FGHD2465NF's biggest charm is a wide array of features, including four wash cycles: Normal, Quick Clean, Power Plus, and Energy Saver. According to the owner's manual, Power Plus is the equivalent of a Heavy cycle on other washers, and Energy Saver is a version of a Light cycle. There's also Rinse Only and Top Rack Only cycles for specific, lighter jobs. After selecting a cycle, the user gets the rare ability to choose from three settings for jet spray intensity, three settings for wash temperature (including a sanitize option), and three settings for drying temperature. To top it all off, a Favorite Cycle button lets you save and recall those settings, so you don't have to plug them in each time if you find there is one particular set of options you use frequently.
Refusing to be outdone by the more expensive dishwashers, the FGHD2465NF has a control lock and a wash delay option. The control lock is pretty standard, and not even really necessary because of those hidden controls, but still nice to have. Wash delay, however, can be set anywhere between one and 24 hours. This sure beats the preset time delays that many other dishwashers offer.
Performance
The toast of the town.
While the FGHD2465NF's performance scores weren't perfect, they were still very good. In most cases across all tests, the original stains were removed, but soil particles from some dishes had spread to other dishes, causing a lower score. This phenomenon is called "redeposit," and the FGHD2465NF has a little bit of trouble with it. Other than that, this dishwasher's Power Plus setting was enough to handle the tough burnt cheese and burnt sugar stains we test with, and clocking in at two hours and 48 minutes with drying time included makes it one of the fastest heavy cycles we've seen.
One of the fastest heavy cycles we've seen.
Two things that really stood out for us about the FGHD2465NF were relatively fast cycle times (the Power Plus cycle took less than three hours) and high water consumption (both Quick and Normal cycles used about 5.7 gallons of hot water). We were very pleased with the former and not so pleased with the latter. Our annual cost estimate for running this machine is $39.15, when many other machines we've tested are closer to the $32 range. But if there's anything that's to be expected when rubbing elbows with the upper class, it's definitely conspicuous consumption.
Conclusion
She'll make you buy all her drinks.
Though a mere commoner, the Frigidaire FGHD2465NF proves to be the belle of the ball with a wide range of options and good performance at a reasonable upfront cost. Low-cost roots are hidden, with no plastic parts visible from the front. Quick, Normal, and Power Plus cycles do a good job cleaning and take around one, two, and three hours, respectively. The main drawback is that if you plan to mingle with this lady, you're looking to spend about $7 more each year compared to other dishwashers. But at $649 upfront, it's hard to beat this Cinderella story.
Introduction
Despite what all the cool kids in elementary school will tell you, nothing is cooler than science. The FGHD2465NF is a rather inexpensive machine, and we were eager to see how it measured up against others that cost twice as much. We have the hard data to help you decide if it's a great bang for its buck, or if you're better off spending a little more for something better.
Performance
Mainly, we were impressed by the cycle times.
In general, we found that the FGHD2465NF performs a little worse than machines that cost twice as much, but not poor enough that we'd recommend you look elsewhere for your dishwashing needs. It can never quite get perfect scores on most of the tests, even on its heaviest cycle (called the Pro Plus cycle), and much of that has to do with redeposit. We were finding spinach stains on dishes that originally did not have them, and that hurts the scores. It was still able to handle the tough, baked-on stains we use on the heavy cycle, showing that it's at least not a slacker.
Efficiency
A conspicuous consumer.
This is the category that the FGHD2465NF performs the worst at, and is likely the dealbreaker for many buyers. There are a lot of good things to say about the FGHD2465NF, but efficiency is not one of them. Although quick cycle times usually mean lower costs due to less electricity consumption, the sheer volume of water usage eliminates that advantage completely. With both Quick and Normal cycles consuming 5.7 gallons of hot water, and the Pro Plus chugging 9.52 gallons, you're looking at an average annual cost of $39.15.
Capacity
Space for ten place settings, but you can fit potentially twelve.
The FGHD2465NF is pretty spacious. We were able to fit ten place settings and a serving setting, which is perfect for a dishwasher of this size. We also had plenty of room to spare in the top rack afterward, but not enough for an 11th place setting. An interesting thing to note: the manual claims that as many as 12 place settings can fit inside the FGHD2465NF, provided there is no serving setting. Either way, you should have no complaints about this machine's capacity.
Meet the tester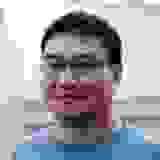 Johnny Yu
Staff Writer
@ReviewedHome
Johnny Yu writes news, features, and reviews for Reviewed.com. He graduated from U-Mass Boston with a Bachelor's in Social Psychology and spends much of his free time expanding his gaming horizons. Sometimes, he does his laundry at work.
Checking our work.
Our team is here for one purpose: to help you buy the best stuff and love what you own. Our writers, editors, and lab technicians obsess over the products we cover to make sure you're confident and satisfied. Have a different opinion about something we recommend? Email us and we'll compare notes.
Shoot us an email