This dishwasher can fit a variety of dishes and has a handy third rack for cutlery, a feature that tends to grace only expensive models. Its plain front means it won't stick out in your kitchen, and it has all the cycle settings most users could want.
Unfortunately, like the KDFE104DSS the KDTE204DSS fell short of our expectations when it came to actually washing dishes. We recommend you spend a little extra and step up to the KDTM354DSS, which features a unique Clean Water Wash filter that drastically improves cleaning performance.
Simple design—plus some extra flair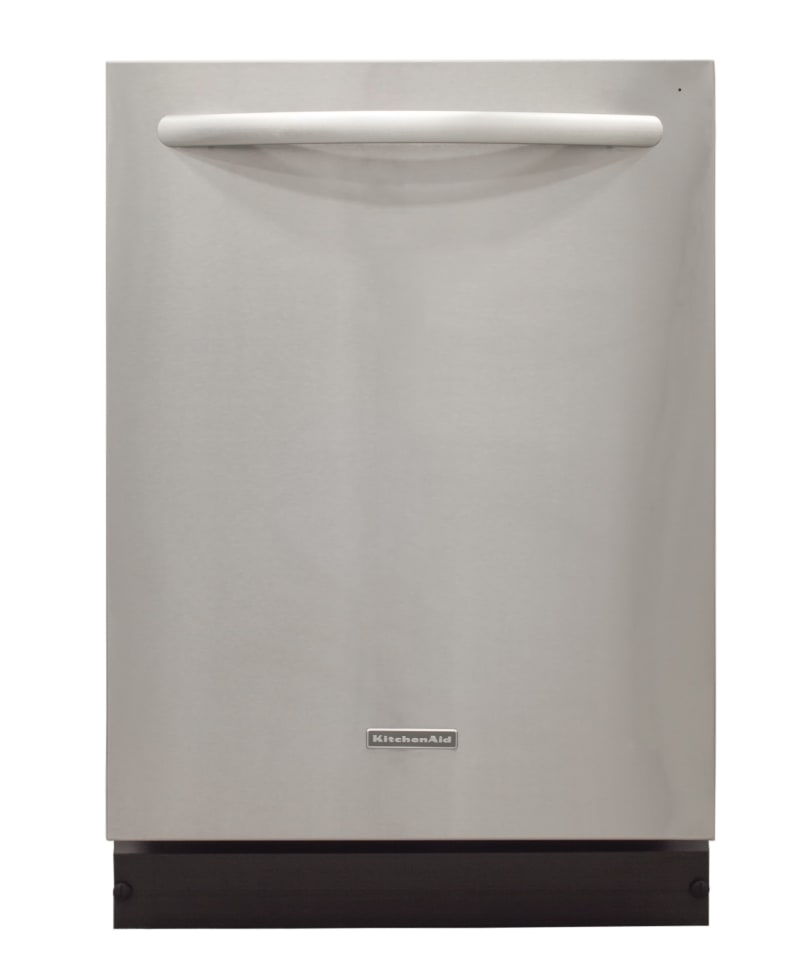 From the outside, the KDTE204DSS is almost entirely stainless steel. The only external details are a small logo toward the bottom of the machine and a gently curved, protruding handle at the top.
Controls are hidden on the upper side of the door. You'll have to do a bit of yanking to access them, though, because the door is a little tough to open. By contrast, the touch controls are quite responsive. Maybe even a little too responsive: You might find yourself accidentally selecting cycles when you just meant to shut the door. Your selections glow blue, though, which should alert you to any such mishaps. An inoffensive beeping noise lets you know when the dishwasher has completed a cycle.
Inside the machine, you'll find rows of evenly spaced tines on both the upper and lower racks. The tines leave enough wiggle room to fit large cookware or awkwardly shaped dishes, but only one set of tines—located on the bottom rack—can be folded down. The bottom rack glides easily enough, and houses a large cutlery basket on the right side. The sturdy basket is topped by a two-sided cover, and dotted with ample slots that should easily fit any silverware, plus two bigger openings for serving utensils or cooking tools. Unfortunately, the lid is frustrating to remove. Each half slides off on its respective end of the basket, which can't happen unless all silverware is first removed. Any small tools placed in the center of the basket can't be reached without sliding off the entire lid. Then again, if you don't plan to use the lid, it's a non-issue.
The upper rack slides smoothly and freely, and features two plasticware clips and a folding cup tray that doubles as a somewhat ineffective wine glass-holder. The upper rack's height is easily adjustable using buttons on its sides.
The KDTE204DSS also boasts an extra third rack, which holds two removable cutlery trays. The unique tine pattern makes it difficult to fit much silverware, but the dishwasher's typical cutlery basket can hold any overflow.
All in all, we were able to fit 11 place settings and one serving setting into this dishwasher—fairly standard.
Save heavily soiled dishes for the Tough cycle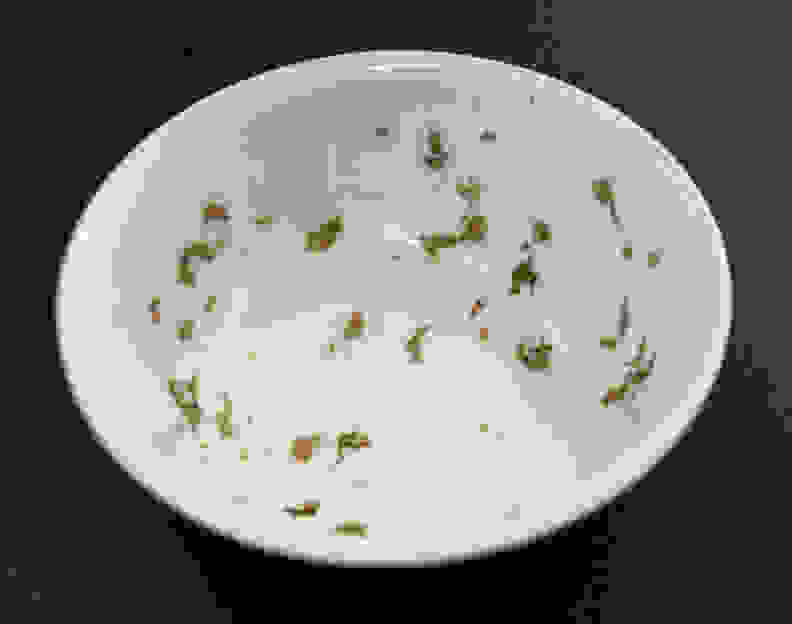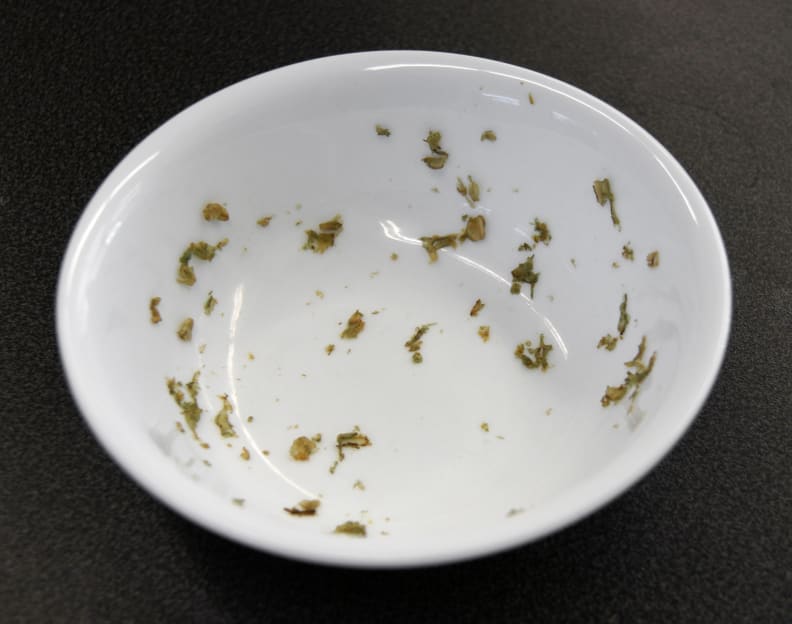 The Normal cycle on the KDTE204DSS was disappointing, to say the least. While it managed to clear away significant amounts of the initial food stains, our dishes were still dotted with small pieces of food at the end of the cycle. A bowl coated in margarine emerged clean, but for a sprinkling of spinach specks that we also found redeposited on most of the dishes in the load. Dishes coated in milk, tea, meat, and oatmeal retained bits of their original stains. The cycle clocked in at under two hours and a half, which is fairly average.
The dishes that underwent our tests of the Express Wash cycle fared even worse, emerging with even more of their original food stains intact, along with redeposited spinach. However, this wasn't a huge surprise, given that the cycle runs for about half the time of the Normal cycle.
The KDTE204DSS's best cycle is Tough, which takes about three and a half hours to complete. That's a standard length of time for a heavy cycle. Unlike the other cycles we tested, Tough cleaned away the majority of our food stains. It left slightly more egg on our egg-coated spoons than we like to see, but expertly blasted away tougher stains like lasagna and burnt sugar. Still, one major disappointment was the amount of burnt cheese that remained at the end of the cycle. About 34.5% of the original stain was left after we ran the cycle—not ideal.
Average energy use, but water use is slightly high
We estimate an annual running cost of about $31 for the KDTE204DSS. That's slightly higher than average, due to this model's water inefficiency. The Normal cycle used a pretty standard 3.03 gallons, but the Express Wash and Tough cycles each used more water than we like to see—6.55 and 8.8 gallons, respectively.
Energy use was average for all three cycles: Normal consumed about 0.77 kWh per wash, while the Express Wash drew 0.44 kWh, and the Tough cycle required 0.89 kWh.
Regardless of any increased water use, you'll be spending less than 22 cents per wash, no matter the cycle.
Everything most users will need—but not much more.
The KDTE204DSS has Tough, Normal, Light, Express Wash, and Rinse Only cycles, which do exactly what you'd expect. In addition, a ProWash cycle senses the size and degree of soil in a load, then uses the necessary amount of water and energy.
Extra wash options include Heat Dry—which is automatically selected for most cycles—along with Sani Rinse, a control lock, and a 4-hour delay option. In other words, this dishwasher doesn't have many unusual cycles and add-ons, but it does surpass the bare minimum feature set.


Flexible all around, but the third rack is less convenient than it looks
We were able to fit 11 place settings and one serving setting inside the KDTE204DSS. The bottom rack has evenly spaced supports that can hold dishes of many sizes, and one row of the supports folds down to accommodate larger items. The cutlery basket is quite large, with ample room for silverware. Because the dishwasher also boasts a third rack with cutlery trays, it's foreseeable that one might remove the basket in order to fit bigger dishes or cookware. We weren't huge fans of the cutlery basket in any case; it may be spacious, but the sliding lid makes it difficult to use.
The upper rack has conveniently spaced tines that can hold a variety of different items, but none of them fold down. Two plasticware clips are a nice touch for those who wash tupperware containers and the like in their dishwashers. A fold-down cup tray also doubles as a wine glass holder, albeit not a very supportive one. The upper rack also has a height adjustment option.
The third rack is a standout feature, but its unusual pattern of tines doesn't make for easy loading. Still, it's a nice extra.
Average cycle length, but lags on the cleaning quality
We weren't blown away by the KDTE204DSS's performance. The Normal cycle, which most users run on a regular basis, took a fairly standard 2 hours and 23 minutes to complete. Dishes emerged with a great deal of their original stains intact. Due to the phenomenon known as redeposit, in which food particles from stains get sprayed onto other items during the wash cycle, most also emerged sprinkled with tiny bits of spinach. It's a clue that the 204's filtration system just isn't up to par.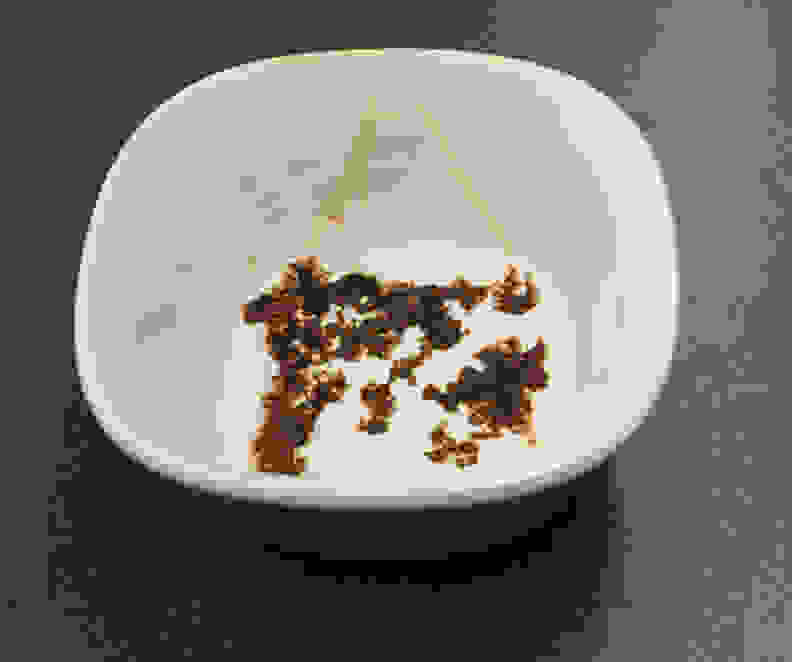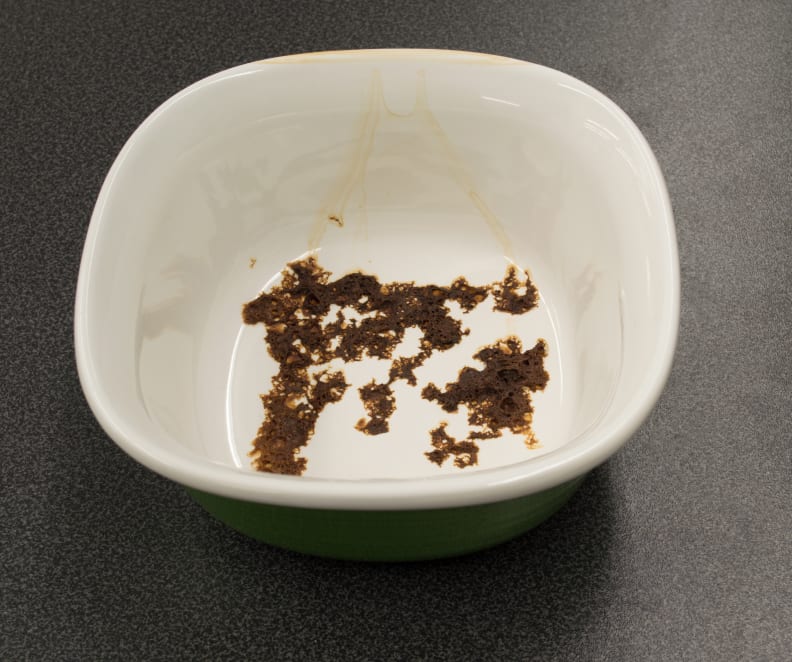 The Express Wash cycle struggled to clean dishes even more than the Normal cycle, but took only about half the time to run. The 3-hour and 29-minute Tough cycle, on the other hand, is where we saw some significant improvement. Most stains were almost completely cleared by the cycle (although much of our burnt cheese stains remained). Trust the Tough cycle with most of your trickier stains.
The average consumer will spend a little less than $31 each year to run this dishwasher. That's just slightly higher than a typical running cost, but we've seen worse.
For in-depth performance information, please visit the Science Page.
Not so luxurious after all.
The KitchenAid KDTE204DSS isn't perfect, but then, perfection is such a lofty goal. Nice features like a third rack with cutlery trays and a ProWash cycle elevate this model, but the performance remains iffy at best and inadequate at worst.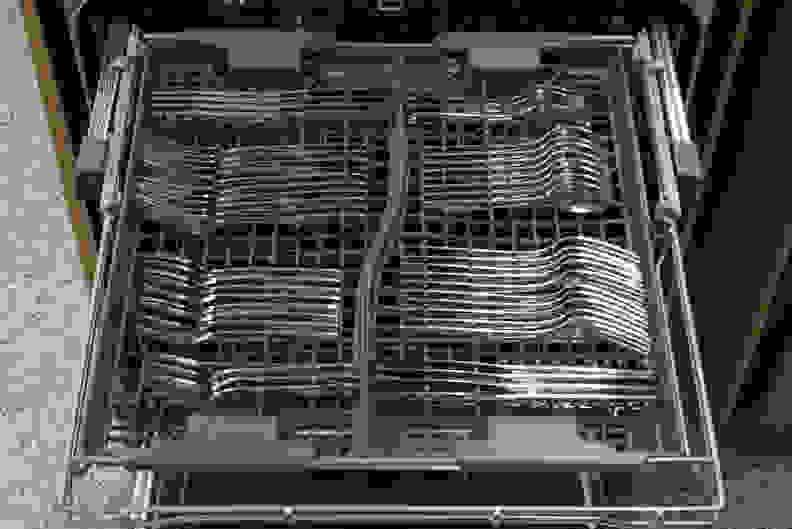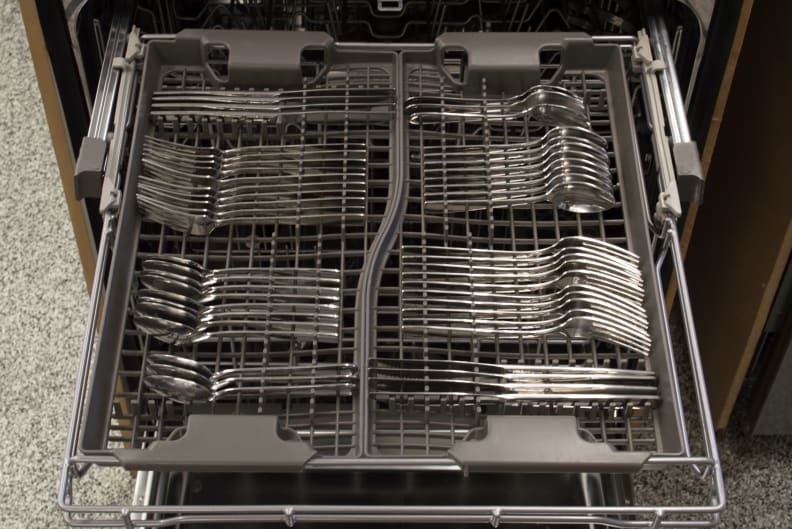 The Tough cycle did alright, but Normal and Express Wash left us with a machine full of still-dirty dishes. Cycle times were average, but not speedy. We liked the smooth and simple stainless exterior and interior extras, but this is nothing out of the ordinary. Details aside, this dishwasher's performance just fell below what we'd expect for a retail price around $700.
KitchenAid's own KDTM354DSS sits above this in the lineup, but has much better cleaning performance and usability. The Bosch SHP65TL5UC, for instance, has a lower MSRP and higher performance, yet still offers some of those luxury features, like a third rack.
The KDTE204DSS isn't exactly a great machine, but it skirts the line between mid-range and luxury, and users who don't heavily soil their dishes might find it does the trick. Just be aware that you may have to wash off a few remaining food stains by hand after running a cycle—this dishwasher probably won't catch them all.
Meet the tester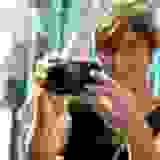 Kori Perten
Former Editor, Home & Outdoors
@Reviewedhome
Kori began her journalism career as a teenage fashion blogger and has enjoyed covering a wide variety of topics ever since. In her spare time, she's an amateur poet, avid reader, and gluten-free cake baker extraordinaire.
Checking our work.
We use standardized and scientific testing methods to scrutinize every product and provide you with objectively accurate results. If you've found different results in your own research, email us and we'll compare notes. If it looks substantial, we'll gladly re-test a product to try and reproduce these results. After all, peer reviews are a critical part of any scientific process.
Shoot us an email