Introduction
What more should you expect from a dishwasher whose price tag breaches quadruple digits? Aside from a superior cleaning performance, the KUDE48FXSS also features a wide range of cycles and wash options, very versatile racks and cutlery holder, and an attractive look that would compliment just about any kitchen. If you think of a dishwasher as a high-end steak, this one may just be the same top-grade tenderloin as some of its lower-priced KitchenAid cousins. But the KUDE48FXSS is served with side dishes by a tuxedoed waiter.
Design & Usability
Premium price means you're getting a premium cut.
Inside and out, the KUDE48FXSS looks almost exactly like another dishwasher we've tested and reviewed: the KitchenAid KUDE20FBSS. For all intents and purposes, the KUDE48FXSS is an upgrade of the KUDE20FBSS, and costs 25 percent more. One of the features that stood out on both machines is the little light in the upper right corner of the front door. It changes colors depending on what stage of a wash cycle it's currently at, letting you tell from a distance if the dishwasher is washing, drying, or done. Mounted along the top of the door is a touch-activated control panel with soft, blue indicator lights.
When you open the KUDE48FXSS's door, the differences between the two machines are obvious. Both of the racks on the KUDE48FXSS have two rows of collapsible tines, allowing you to fit just about anything. At the front of the lower rack is a small, detachable basket that's suited for holding serving utensils. This is in addition to the cutlery basket, which is also highly adjustable. Hidden in the back of its stainless steel interior are the nozzles for the KUDE48FXSS's high intensity jet sprays. Finally, a third wash arm at the very top of the interior helps ensure that every mug and glass on the top rack gets a healthy splash of water.
It's a magnet for smudges and fingerprints.
While we were impressed by the KUDE48FXSS's looks and its adjustability, it did have its drawbacks. The control panel suffers from the same problem as many of the other dishwashers that use a glossy, touch-sensitive interface: it's a magnet for smudges and fingerprints. On a machine that looks so attractive, it's a shame that it's so easy to blemish the surface of the controls. Another inherent problem with touch controls instead of real buttons is that you have a good chance of accidentally engaging one of the controls while you're closing the door. Thankfully, there is a control lock, and we recommend that you use it frequently.
Features
Scalloped potatoes? Mixed vegetables? Grilled Brussels sprouts?
When it comes to features, the KUDE48FXSS is like a steak with all the sides. You have the usual Normal, 1-Hour Wash, and Heavy Duty Wash cycles, but there's also a Light wash for china and crystal, and a Pro Wash cycle that lets the machine determine the optimal water and power use depending on soil levels.
Once you've chosen your cut and informed the waiter you'd like it medium rare, your choice of sides include a Hi-Temp Wash to raise the water temperature during the wash cycle, a Sanitizing Rinse to do the same for the rinse cycle, and a Pro-Scrub option to turn on the high-intensity jet sprays. Even on default settings, with none of the extra options enabled, we found that the KUDE48FXSS performed extremely well with our stains — a delicious iceberg wedge with bleu cheese dressing, if you will.
Performance
Leaves you full... of satisfaction.
We had high expectations for such an expensive dishwasher, and we weren't disappointed, as the KUDE48FXSS performed well on all of our tests. The most noteworthy result came from the machine's Normal cycle. It scored highly in every stain category, including removing lipstick, which is a test that even some of our highest-rated washers can't pass. Repeated Normal cycle tests delivered the same impressive results. One note: it took a long time—over two hours—to complete a cycle. But if you're washing dishes after dinner, like most people do, it shouldn't be a problem.
Most of the dishes come out spotless.
On the 1-Hour Wash and Heavy Wash cycles, the lipstick scores were much closer to average. The scores during these cycles were also very high, with most of the dishes coming out spotless. In other, less expensive machines, we've seen the problem of soil from one dish being washed off and then re-deposited onto another dish. Fortunately, that was not a problem here.
Conclusion
For those with expensive tastes.
Most people are understandably wary about paying more for something with the promise of greater quality. Thankfully, the KUDE48FXSS delivers on that promise. If you were wondering what sorts of features distinguish a higher-end, higher-priced dishwasher from the less expensive models, the KUDE48FXSS is a good example of what your extra dollars are paying for. With a good selection of wash options, extremely flexible racks, and an attractive shell, this machine shows that a dishwasher can do more than just wash dishes well. We've also found the KUDE48FXSS's efficiency to be about average, so you're not getting hammered in that area, either. If you're not convinced yet, head on over to the Science page to see the full results of our testing.
Introduction
We wish there was a scientific way to measure exactly how pretty the lights are or how satisfying the cycle completion signal sounds. But until then, we'll just have to settle with measuring what can be measured: soil stains, water and electricity consumption, and load capacity. Besides, all our science funds are being funneled into building robots. Robots that will never appreciate the sublime beauty of clean dishes.
Performance
The Normal cycle holds nothing back.
As mentioned in the full review, the KUDE48FXSS performed very well across all of the cycles we tested. The most noteworthy result was the Normal cycle removing over 98% of the lipstick stains, which is something we rarely see. This occurred in both passes of the Normal cycle, showing that it was not a fluke. We weren't able to get that to happen with the Heavy or Quick cycles, however.
Even still, both the Heavy and Quick cycles were impressive. Barring the lipstick test, no score dropped below 90% in any of the stain categories. This is especially impressive for the Quick cycle, as in many of the machines we've tested, this cycle sacrifices a significant amount of performance in order to get the job done in close to an hour. The Heavy cycle scored mostly 100% across the board, only faltering a little with the tough burnt sugar and cheese tests. For these kinds of stains, scraping the dishes before loading them is usually enough to get them clean.
Efficiency
Yearly cost is about average, not that we're complaining.
For all its cleaning power, the KUDE48FXSS turns out to be rather average in the efficiency department. Not that we should complain; rather, we were happy to see that the machine wasn't getting its good results simply by throwing as much water at the plates as possible. The greatest efficiency was achieved during the Normal cycle, where only 2.96 gallons of hot water was consumed. It ran at a little under 2.5 hours, adding up to a total electricity and water cost of about 13 cents per wash. The Quick cycle took a little over an hour and used a hefty 6.6 gallons, while the Heavy cycle took over 3.5 hours and ate up 8.83 gallons of water. Assuming you use the Normal cycle 50% of the time, and the other two cycles 25% of the time each, you're looking at an estimated yearly cost of $31.91. Given how well the Normal cycle performed on our tests, we could see using that cycle more often than average and squeezing even more efficiency out of this machine.
Capacity
A perfect ten with space to boot.
We were able to fit ten place settings and a serving setting into the KUDE48FXSS, which earns it a perfect ten score. The design of the racks left us with a bit of extra space, though not enough for an 11th place setting. Still, we don't anticipate anyone having complaints about this machine's capacity, and the highly adjustable racks mean you could fit a large pot or other unwieldy item in there without any trouble.
Meet the tester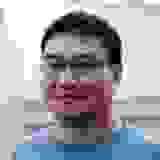 Johnny Yu
Staff Writer
@ReviewedHome
Johnny Yu writes news, features, and reviews for Reviewed.com. He graduated from U-Mass Boston with a Bachelor's in Social Psychology and spends much of his free time expanding his gaming horizons. Sometimes, he does his laundry at work.
Checking our work.
Our team is here for one purpose: to help you buy the best stuff and love what you own. Our writers, editors, and lab technicians obsess over the products we cover to make sure you're confident and satisfied. Have a different opinion about something we recommend? Email us and we'll compare notes.
Shoot us an email