An action hero in wingtips and pinstripes
Every action hero has to blend in. How else would they infiltrate the dinner parties that criminal masterminds have a tendency to host? With its stainless steel door and front-mounted controls, the MDB7749SBM fits easily into most kitchens, without standing out so much to arouse suspicion. Its presence is known, everyone can tell it's a dishwasher, but no one can tell just by looking what a bruising it can deliver.
No one can tell just by looking what a bruising it can deliver.
Open the door, and nothing stands out. The inside walls are also stainless steel, making for quiet cycles and faster drying. Both racks are stable and sturdy, but neither of them have any collapsible tines or other forms of adjustability. The MDB7749SBM features a food chopper instead of a removable filter. This acts as a mini garbage disposal that grinds all the waste material washed off of the dishes, which then gets drained along with the water.
One thing to note about the MDB7749SBM's design is the grayish plastic front-mounted control panel, which may be a dealbreaker for some buyers. Cycle and feature selection are simple and easy to figure out without referring to the user's manual. However, the buttons don't protrude, and the only indication that you've successfully pushed them is when a little orange light goes on above whatever you just selected. We've found the responsiveness of these buttons to be somewhat lacking, as sometimes we have to press the buttons harder, or press them again. The glossy surface of the control panel is also prone to picking up smudges and fingerprints.
Well-trained, with the right moves.
The MDB7749SBM features a host of cleaning options, all programmable and easily accessible at the touch of a button. There are the usual Quick, Normal, and Heavy cycles. Perhaps fittingly, the Heavy cycle on the MDB7749SBM is called, "Jet Clean," which is about as action-hero-y a name as you can expect from a dishwasher. On top of those cycles, there's a Light cycle for lightly-soiled items, an Auto option that leaves it up to the MDB7749SBM's soil sensors to determine the optimal amount of power and water to use, and a Rinse-Only function for sprucing up dusty dishes.
It's the extra wash options that really stand out. Buttons for Tough Scrub and Hi Temp Wash let you turn on high-intensity water jets or raise the wash temperature, respectively, and two more buttons for Heated Dry and Steam Sanitize allow you to finish the job the way you want, with respect to speed and your electric bill. A delay control also lets you postpone a wash for two, four, or eight hours. Finally, a control lock feature means your kids—or your spouse—won't accidentally start or stop the machine.
This dishwasher has a license to clean.
The MDB7749SBM truly shines here. The Normal and Jet Clean cycles performed exceptionally well, leaving most items completely clean. On the notoriously difficult spinach test, the MDB7749SBM had no issues with "redeposit" — when dirt from dirty dishes gets washed onto previously clean ones.
Redeposit is not an issue here.
The downside of such a powerful clean was the amount of resources this dishwasher used and how long it took. Not only did the Normal cycle take nearly three hours to complete, but it also guzzled a staggering 6.63 gallons of water. The end result is a machine that costs anywhere between $10 and $20 a year more than comparable machines to run. The Jet Clean cycle took over 3.5 hours, and ate up 12.16 gallons. Like Steven Seagal in any movie, MDB7749SBM throws efficiency out the window.
All this action hero needs is a catchphrase.
The MDB7749SBM's calm outward appearance does a good job of hiding the beast inside. The way this dishwasher does whatever it takes to get the job done, it makes Jack Bauer look like a slacker. It's well worth the $699 if all you care about is getting those dishes cleaned. At an estimated annual operating cost that's at least $15 more than other machines with comparable performance, though, we wouldn't fault you if you're a little intimidated.
The MDB7749SBM's test data reads like the results page at the end of a Halo match. Some of us couldn't help but giggle with glee at the high percentages of soil removed ("KTD ratio," if you want to use gamer parlance). While the machine has one of the highest annual costs we've seen, there's a great amount of satisfaction in watching it utterly obliterate the dirt stains we use in our tests. Or maybe they should let us out of the lab more.
Impressive results on Normal and Heavy cycles.
The MDB7749SBM will clean your dishes, period. On the Normal and Jet Clean cycles, this dishwasher scored in the high 90's in every food category. This included the spinach test, a notoriously difficult test that usually leaves spinach particles behind on other dishes. Like many other machines, the lipstick test gave the MDB7749SBM a bit of trouble, but an average score hovering around 70% is very impressive for a test that many are doomed to fail.
The Quick Wash performance scores were extremely unimpressive, and the complete opposite of the results on the Normal and Jet Clean cycles. However, it soon became obvious why the results were so pitiful – the Quick Wash cycle only lasted 37 minutes! Clearly, that cycle is not meant to handle the amount of soil we threw at it, as it sacrifices most of its cleaning power to get that impressively low cycle time.
Forget going green.
The MDB7749SBM uses a lot of water. There's no other way to say it. Even the blazingly fast Quick Wash cycle, clocking in at 37 minutes, used 6.4 gallons of water. The Normal cycle used only slightly more water, at 6.63 gallons, but also took nearly three hours to do its job. Finally, and expectedly, the Jet Clean cycle took the most time and water to deliver its incredible performance: three hours and 36 minutes with 12.16 gallons of water. All of this adds up to an estimated yearly cost of $47.22 to cover electricity and water usage. For reference, we have found that most of the machines we test have this figure closer to about $32/year.
Barely gets a perfect ten.
We were able to fit ten place settings in the MDB7749SBM. As is standard with our capacity tests, this also included one serving setting. After loading that tenth place setting, the MDB7749SBM was completely crammed. There was no logical place to put even a shot glass, if we were so inclined. For capacity, this dishwasher just barely squeaks in a perfect ten score.
Meet the tester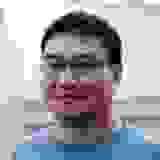 Johnny Yu
Staff Writer
@ReviewedHome
Johnny Yu writes news, features, and reviews for Reviewed.com. He graduated from U-Mass Boston with a Bachelor's in Social Psychology and spends much of his free time expanding his gaming horizons. Sometimes, he does his laundry at work.
Checking our work.
We use standardized and scientific testing methods to scrutinize every product and provide you with objectively accurate results. If you've found different results in your own research, email us and we'll compare notes. If it looks substantial, we'll gladly re-test a product to try and reproduce these results. After all, peer reviews are a critical part of any scientific process.
Shoot us an email