Dishwashers
How One Woman Revolutionized the Modern Kitchen
A 19th-century socialite is responsible for one of the most important appliances in your home.
Credit:
You've probably never heard of Josephine Cochrane, but she was responsible for one of the modern era's greatest labor-saving devices: the dishwasher.
Though not an inventor by trade, Cochrane—born in 1839 in Shelbyville, Illinois—came from a long line of fertile minds. Her grandfather, John "Crazy" Fitch helped invent the first steamboats in the United States, and her father was a civil engineer.
Thanks to her family's success, Cochrane grew up in a life of privilege. Perhaps it's not surprising, then, that her motivation for creating the dishwashing machine was a decidedly first-world problem. After hosting a dinner party, Cochrane was furious to find that her servants had chipped her expensive china. She dismissed them, thinking she could do a better job herself, but she soon found the task to be too much of a time-sink.
Thus she proclaimed, "If nobody else is going to invent a dishwashing machine, I'll do it myself." Or so the legend goes, anyway.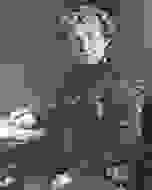 It's interesting to note that Cochrane's dishwasher was invented to wash dishes more safely, rather than more quickly or easily. Cochrane accomplished this feat by measuring the average thickness of her dishes and building a wire rack so the china pieces wouldn't knock against each other.
In 1886, she patented her dishwasher. Though still driven by her desire for chip-free crockery, her prime motivator was debt: Her husband had passed away and left her nearly penniless. With patent in hand, she soon started Cochran's Crescent Washing Machine Company.
Her early model achieved success at the 1893 Chicago World's Fair, where it won first place for Best Mechanical Construction. Once it began selling, it found use primarily in restaurants and hotels, since most homes at the time did not have a boiler big enough to handle its hot water needs.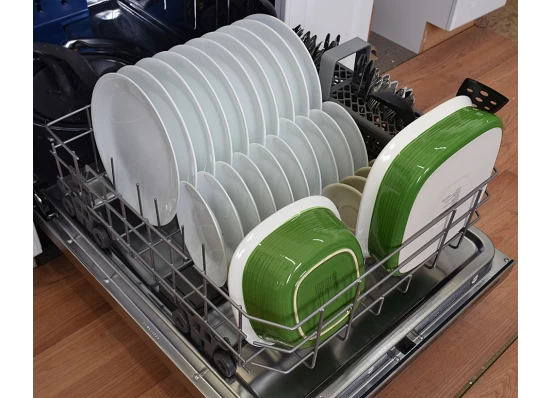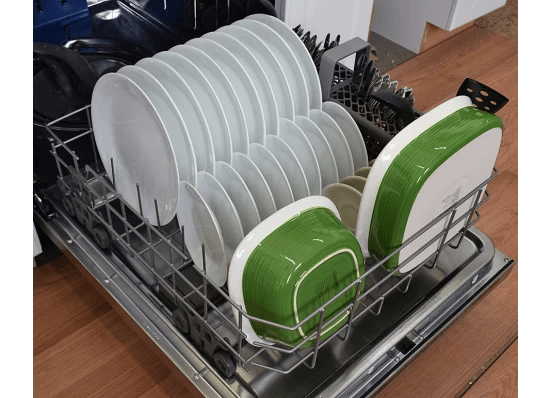 Even after her death in 1914 at the age of 74, Cochrane's dream lived on. In 1926, the Hobart Company bought Cochran's Crescent Washing Machine and established the KitchenAid line. In time, KitchenAid was absorbed into Whirlpool—the largest washing machine–maker in the U.S. today.
Recent studies have shown that appliances like the dishwasher helped free up women's time, allowing them to join the labor force and fight for equality in American society. So in her own way, Cochrane could be seen as a champion of universal suffrage and women's lib.
Happy Women's History Month!
---
Via: MIT Inventor Archive
Hero Image: Flickr user "Tim Everson" (CC BY-SA 2.0)