It's once again time to close the books on a year of testing. As the pistons slow and the steam cools on our glistening lab equipment, our hard-working staff pauses from their labors to shine a spotlight on the best of the best.
In all, 101 products have made our Best of the Year list, drawing from the hundreds of electronics and appliances we've reviewed this year. Call it the Oscars of consumer goods. There are a lot of good products out there, but only a few can be called great.
Below is an abbreviated version with only the best of each product category.
See the complete list of all 101 winning products in every category.
Best Camera of the Year
Olympus OM-D E-M1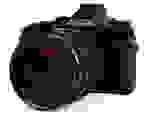 For 2013, no camera performed as well in our labs as the Olympus OM-D E-M1. The E-M1 combines the gorgeous retro looks of the 1970s OM line of film cameras with a brand new image sensor. With oodles of manual, customizable control, fantastic image quality, a superb new EVF, and full weather sealing, the E-M1 is a true, professional-caliber mirrorless camera. Paired with Olympus' new 12-40mm f/2.8 PRO lens, the E-M1 was our favorite camera from 2013. (MSRP $1,399.99 body-only)
Best Camcorder of the Year - Canon HF G30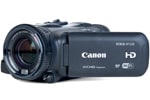 Canon's chose to stand pat with their camcorder lineup through much of 2012, though this year they introduced two new models at the top of their consumer lines. While the G20 was mostly a subtle refresh of the already-excellent G10, the G30 represented a substantial leap forward in terms of performance and image quality. The G30 finally saw Canon introduce 1080/60p shooting (with simultaneous MP4/AVCHD recording) as well as a slightly reworked control scheme. Though the G30 comes at a premium over the G20, it's hands-down the best consumer camcorder we tested in 2013. (MSRP $1,699.99)
See all Best of Year camcorders
Best Television of the Year
Samsung OLED S9C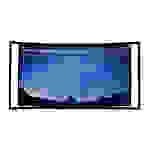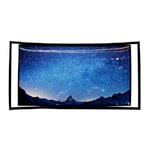 When we name the best TV of the year, it means one thing: the best, the finest, the ultimate in picture quality. Two TVs were neck and neck for the honor, but Samsung's OLED S9C earns the 2013 television throne. OLED stands for Organic Light Emitting Diode, and the incredible technology hit the American market for the first time this year. In short, the grass just got greener on the other side of plasma and LCD.
Samsung's OLED S9C TV can deliver true black levels, unlike older technologies—which means shadows and contours look more stunning than ever before. And since the S9C also wields an expanded color gamut, content has never looked so vibrant and lifelike either. This TV turns heads with more than just its picture quality, too: Samsung gave this titan a remarkable curved form. Some say it diverts unwanted glare, some say it delivers a more immersive picture, but everyone agrees that it's very unusual. Finally, the S9C also offers up flashy modern goods like voice and gesture control, cable integration, popular social apps, web browsing, 3D, and a gleaming touchpad remote. Bow down to the 2013 TV King. (MSRP: 55-inch, $8999.99)
See all Best of Year televisions
Best Headphones of the Year
Beyerdynamic Custom One Pro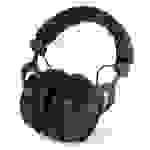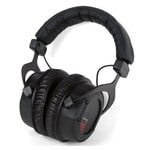 The Beyerdynamic Custom One Pro is a great value that caters to beginners and more-advanced listeners alike. Little dials on the sides of each ear cup offer four different listening modes to suit a variety of settings: Position 1 minimizes bass, position 2 produces more of a flat response, position 3 boosts bass just a bit, and position 4 is for the bass-blasters of the world.
On top of that, the Custom One Pro delivers distortion-free beats in a very comfortable over-ear package—and the parts are durable, too. All of these performance aspects make for an award-winning combination. (MSRP $200)
See all Best of Year headphones
Best Monitor of the Year - Samsung S27B971D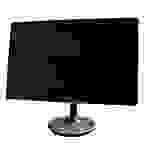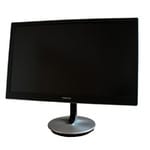 Samsung's Series 9 monitor earns high praise for excellent color accuracy, user-friendly software, and sleek design. Where many professional graphics monitors focus solely on performance, The S9 manages to meet the same high standards of other professional graphics monitors—but without the usual clunky builds or $3,000 price tags.
A 27-inch graphics monitor at this price is almost unheard of, and Samsung even supplies USB 3.0 inputs, the expected WQHD resolution, and the DisplayPort connection required by many graphic design professionals. (MSRP $999.99)

See all Best of Year monitors
Best Laptop of the Year
Asus Zenbook UX51VZ-XB71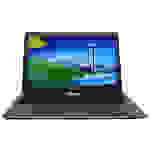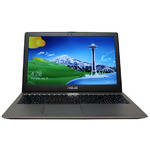 Asus' top-of-the-line Zenbook UX51VZ-XB71 has a very big price tag, but if you crave performance, it's worth the price of admission.
This sleek offering is packed with awesome: a scorching Intel 2.2GHz quad-core processor, 8GB of RAM, 512GB of solid-state storage, and a dedicated graphics card. This beast's screen has an eye-popping resolution of 2880 x 1620, and an included subwoofer attachment from Bang & Olufsen contributes great sound. To top it all off, the Zenbook's slim, metallic body means it's a real looker, too. (MSRP $2,299)

Best Refrigerators of the Year - GE Profile PFE29PSDSS and GE Café CFE29TSDSS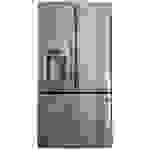 Aside from looks and features, these two fantastic fridges are identical. The PFE29PSDSS has a curved exterior and a water dispenser that automatically fills glasses without spilling. The CFE29TSDSS features industrial-inspired design and a unique hot water dispenser, which also won our Best Feature award.
Behind the doors, the two fridges are equally adept. Well-planned interiors offer plenty of room, and drawers slide smoothly. Our lab tests showed phenomenal temperature control over time, and crisper drawers retained the perfect amount of moisture for fresh vegetables. (MSRP $3,099 each)
See all Best of Year refrigerators
Best Dishwasher of the Year - KitchenAid Architect II KUDS30FXSS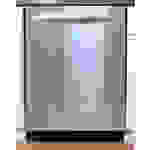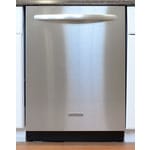 For the second year in a row, KitchenAid's all-stainless KUDS30FXSS has won our coveted Best Dishwasher award. With hidden controls and a clean exterior, it'll fit into any kitchen. Most importantly, it cleans dishes better than any other machine we've tested. A built-in disposal grinds up food soils so they get washed out with dirty water and don't end up on your otherwise-clean dishes, and ProScrub jets at the back of the tub help clean baked-on messes off casserole dishes and baking pans. (MSRP $1,049)
See all Best of Year dishwashers
Best Electric Range of the Year - KitchenAid Architect II KERS306BSS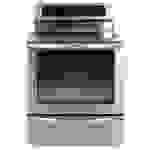 If you're looking for a large, single-oven range, this KitchenAid is a great choice. The 6.2 cubic foot oven includes two specialty racks: one that slides out with ease, and another that's U-shaped to hold a Thanksgiving turkey or a roast. Temperatures were even throughout the oven, and two burners on the cooktop took almost no time to boil water. (MSRP $1525)
See all Best of Year electric ovens and cooktops
Best Gas Range of the Year - KitchenAid KGRS308BSS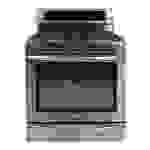 The fantastic KitchenAid KGRS308BSS features convection, smooth-sliding racks, heavy-duty continuous grates, and even a griddle. We liked the front-mounted controls and abundance of stainless steel, and we loved the fast preheat and boil times. If you're cooking with gas, you should be cooking with the KGRS308BSS. (MSRP $1,799)
See all Best of Year gas ovens and cooktops
Best Washing Machine of the Year - Kenmore Elite 41472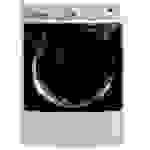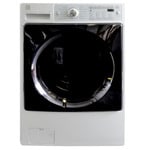 Kenmore's 41072 washing machine features a super-fast wash that took under 40 minutes to wash an eight pound test load of laundry. We were also impressed with its superior stain removal, and its ability to spin out excess water. That saves energy and time in the dryer. If you want doing laundry to be easier and faster, this machine is a good bet. (MSRP $1,299)
See all Best of Year washing machines
Best Dryer of the Year - Electrolux EWMED70JIW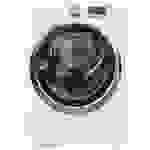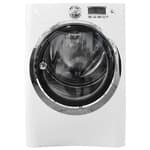 In addition to its overall drying abilities, what really impressed us about this Electrolux was how well it handled big, heavy items like comforters and sheets. Most dryers leave heavy blankets balled up and still damp, but not the EWMED70JIW. It also features a great deal of options for expertly drying all different kinds of laundry loads, from pet beds to rubber-backed bath mats. (MSRP $1,549)
Best Car Tech
Subaru EyeSight
The self-driving car is coming. In the meantime, we're happy with the self-braking and self-accelerating Subaru. Currently available as an option on the Legacy, Outback and Forester, EyeSight uses radars for lane-departure warning, collision avoidance, and active cruise control. Turn it on when you're stuck in stop-and-go traffic, and it'll keep up with the car in front of you. All you have to do is steer. And if the car senses an imminent collision, it'll slam on the brakes to prevent a crash. We found it to be unobtrusive on the open road and smooth in a traffic jam.
We were most impressed that EyeSight is available on such an affordable car: A 2014 Legacy equipped with EyeSight has an MSRP of just $27,135.
Our editors review and recommend products to help you buy the stuff you need. If you make a purchase by clicking one of our links, we may earn a small share of the revenue. Our picks and opinions are independent from any business incentives.