When entrepreneur Daniel "Ewok" Lee pitched his new product to potential investors this January, he wasn't standing in a Palo Alto boardroom.
At a trade show with more than 3,600 exhibitors, cutting through the noise can be an impossible task.
Instead, he was on stage at the Consumer Electronics Show in Las Vegas, where multinationals like Samsung and Sony roll out blockbuster products that have been in development for months or years. Their audience: journalists, buyers, and investors seeking the cutting edge of innovation.
Lee's startup, Hush, is hawking smart earplugs that are designed to block out unwanted noise and provide soothing sounds as you fall asleep.
But ironically for Lee, at a trade show with more than 160,000 attendees, 3,600 exhibitors, and 2.2 million square feet of exhibition space, cutting through the noise can be an impossible task.
For Hush and many other startups at this year's CES, one potential path to consumer success started off the main show floor, at a side venue known as Eureka Park. There, innovators from more than 20 countries vied for the attention of potential angel investors—patrons who could take their ideas from prototype to product.
---
The Setup
"According to some statistics, there are 95 startups starting every 60 seconds around the world," explained Brian S. Cohen, a professional angel investor. Chairman of New York Angels, an organization with more than $110 million invested, Cohen was attending CES in search of seed capital opportunities.
What startups lack in name recognition, they often make up for in sheer moxie, and at CES the Eureka Park Startup Pitch Session was a place for nascent companies to showcase their wares in front of prospective investors.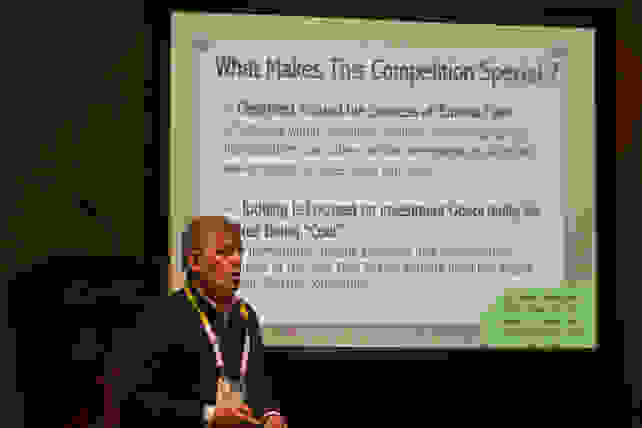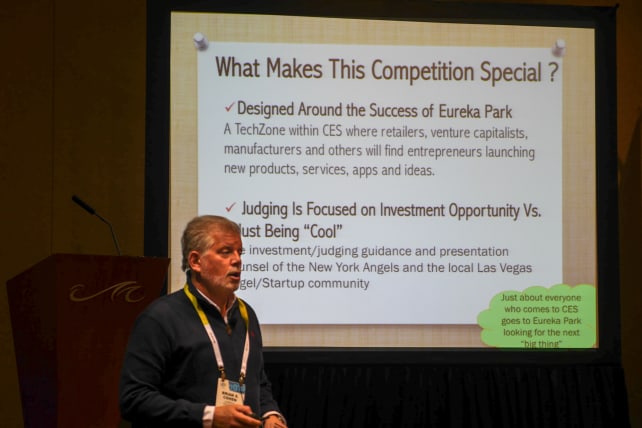 "It's a great time to be an angel," Cohen said, as he introduced the session. Venture capitalists have moved on from these kinds of investments, leaving room for smaller players—"angels"—to come in at an earlier stage. "Angels can exit companies earlier than VCs, because we don't need as much return."
"And I'm in the exit business," he added.
"It's a great time to be an angel. Angels can exit companies earlier than VCs, because we don't need as much return."
Cohen and his peers look for a return of 30 times their original stake. It's a high bar for many startups to clear, but not unreasonable considering the number of failures.
"It's really, really hard to make money as an angel investor," said Cohen, noting that amateurs are behind most startups. "Most of the time, when we invest in a company they aren't doing the same thing six months later."
---
The Pitch
Think of the Eureka Park pitch session as a scaled-down version of the ABC reality TV show Shark Tank, minus the glitzy studio setting and scenery-chewing hosts.
Ten entrepreneurs each had just five minutes to make their pitch, followed by three minutes of Q&A from a panel of investors. Winners were judged on specific investment criteria—potential market opportunity, realistic financial model, ability to execute, profitability opportunity, exit strategy, management and scalability.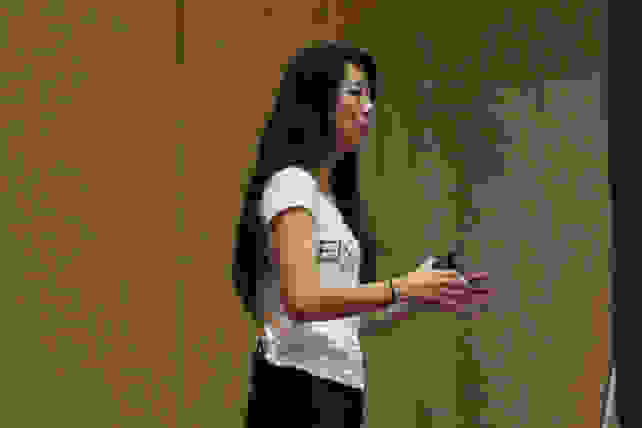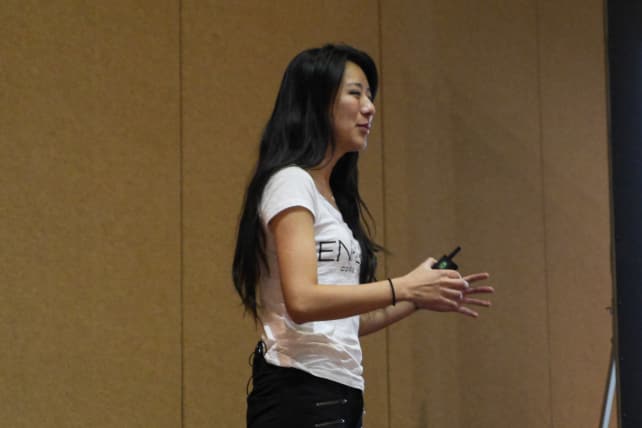 "Every entrepreneur here has been well-trained to give a great presentation," explained Cohen, who added that mentorship is a big part of New York Angels' mission.
Among the startups present was Sunfriend, a company pitching a wearable device that monitors sun and UV exposure.
"Too much sun causes skin damage and can lead to skin cancer," said Karin Edgett, Sunfriend's CEO. "But a healthy amount of sun is necessary for calcium absorption and vitamin D." Sunfriend's device not only warned of excessive sun exposure, but also let the wearer know when they hadn't had enough.
Israeli startup SwitchBee presented its wireless smart home device. The company raised $1.9 million in an earlier round of angel funding, but was looking for more investment to expand into the U.S.—a market where huge players already boast an established foothold.
---
The Close
After each presentation, the judges quickly zeroed in on details glossed over, or the unique challenges the prospective businesses might encounter.
"How are you protecting your intellectual property?" asked one.
"What kind of insurance issues do you think you'll have?"
"I'm aware of a lot of other devices like this, what's your big differentiator?"
"So you're looking to raise $1 million, but the product's not complete yet?"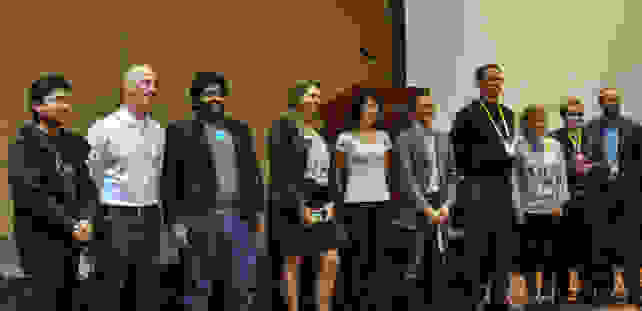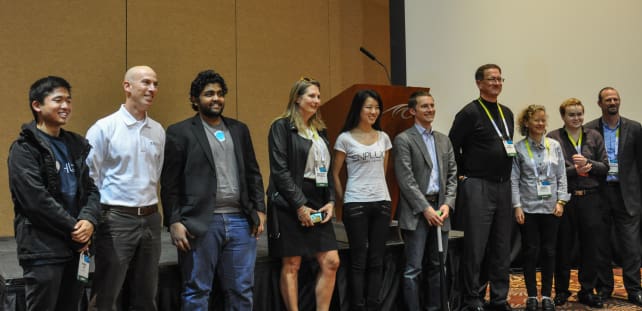 In the end, it was Nanxi Liu, founder and CEO of Enplug, who seduced the judges with her confident pitch, securing first place. Liu's company developed an interactive, real-time TV network for brands to engage an audience through social feeds.
With almost three years of development under its belt before its arrival at CES, Enplug's journey was perhaps not quite a walk in the park. Still, Liu did get her eureka! moment.
Our editors review and recommend products to help you buy the stuff you need. If you make a purchase by clicking one of our links, we may earn a small share of the revenue. Our picks and opinions are independent from any business incentives.