Reviewed
Eyes-On Razer's Open-Source VR Headset
Razer busts the VR game wide open
Credit:
The virtual reality movement is about to get a wake up call from Razer and other industry leaders. The OSVR headset is built on an open source platform that will give consumers and developers complete access to all aspects of the device—components and software.
You'll be able to 3D print an entire headset and change the software however you see fit, then upload your ideas to the web penalty free. Razer hopes this will give virtual reality the final push it needs to enter the mainstream.
Design
Nothing new, but we don't mind
As far as the design of the OSVR goes, it doesn't look all that different from all the other headsets we've seen, like Oculus Rift or Samsung's Gear VR.
For those unfamiliar with VR headsets, the image is viewed through lenses built inside a display module that's usually pretty bulky (one of the biggest downsides to VR right now). The OSVR's optics are independently adjustable so you won't need to wear your glasses if you're near or farsighted. The whole unit uses an adjustable strap that goes around and over your head for a tight fit that won't dislodge and ruin the experience.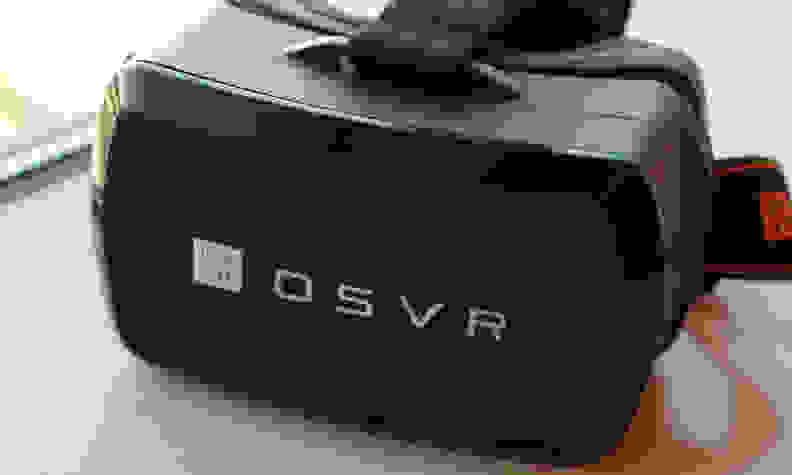 The prototype model I used during the demo at Razer's booth didn't have any padding around the lenses, so they weren't as comfortable as they could've been. But that was due to a last minute issue and the final product will have a removable face mask and a bamboo-charcoal-microfiber-foam layer for additional comfort.
So the OSVR was a little front-heavy, and while it wasn't enough to impact my experience, it was noticeable, especially when I stayed still longer than a few moments.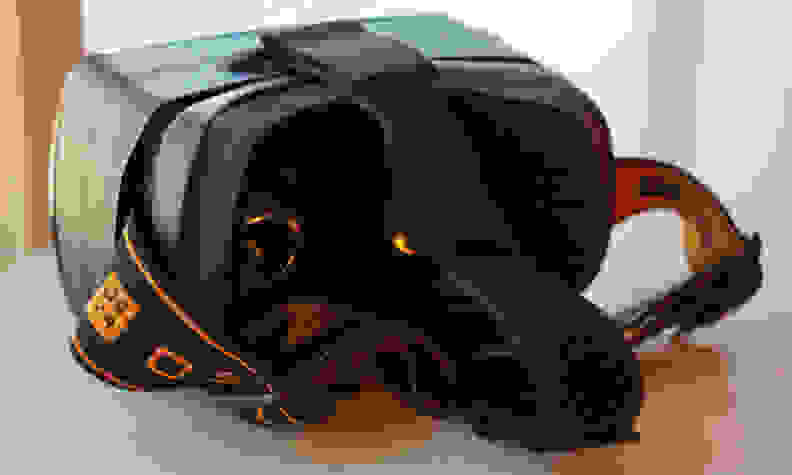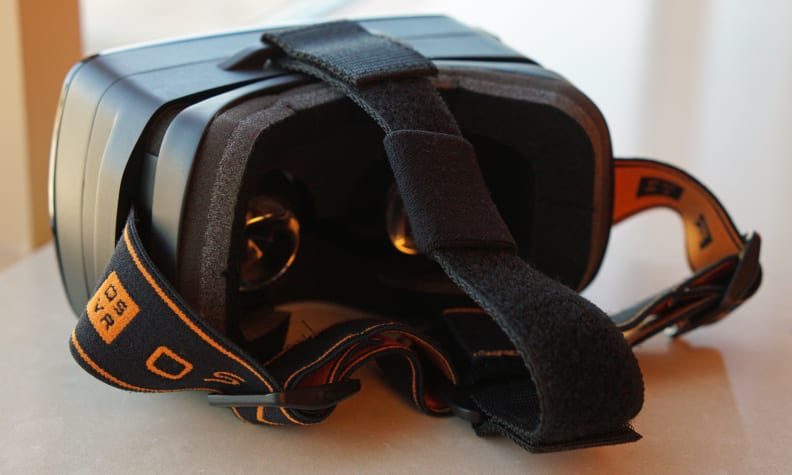 Razer also moved some of the components to a separate box that clips to your belt. The placement and extra cord length will give you a better range of movement when you connect to an output device. It's a welcome touch and provides a more comfortable and immersive experience.
Features
Add, alter, or remove whatever you want
While the headset looks similar to others we've seen, like the Oculus Rift, the real innovation is opening every aspect of this product to consumers. When you sign up for the hacker dev kit, you'll have full access to the hardware specs as well as the software to do whatever you'd like with... and so will all your favorite developers.
In fact, you can head to the OSVR website right now and sign up for access to all of the schematics, a drawing list, and a component list.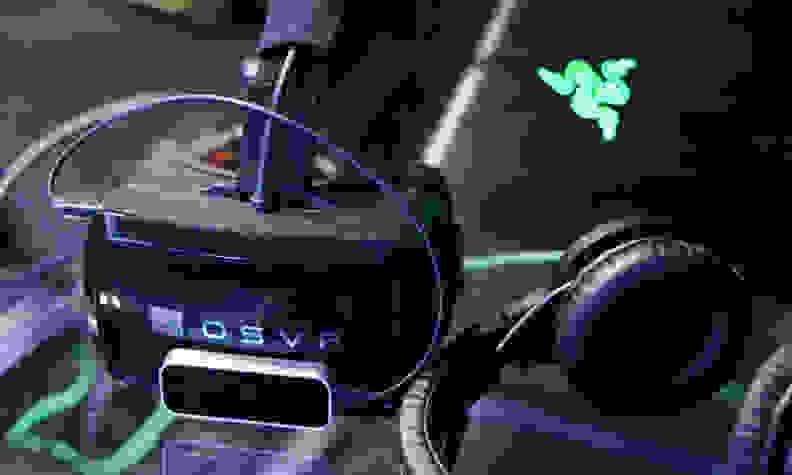 Using the OSVR isn't different from other virtual reality headsets we've used. Our demo at the Razer booth placed us in the virtual woods, and we used an attached Leap Motion controller for motion control with our hands.
Those controls were mapped to certain gestures and it took no time at all before we were able to throw fireballs and magic energy at floating skulls. The image resolution wasn't perfect—nothing on VR is yet—but it's convincing enough that you feel like you're coming back to a different world when you take them off. Content on the OSVR is already strong, but it should, theoretically, only get better as more people start working on it.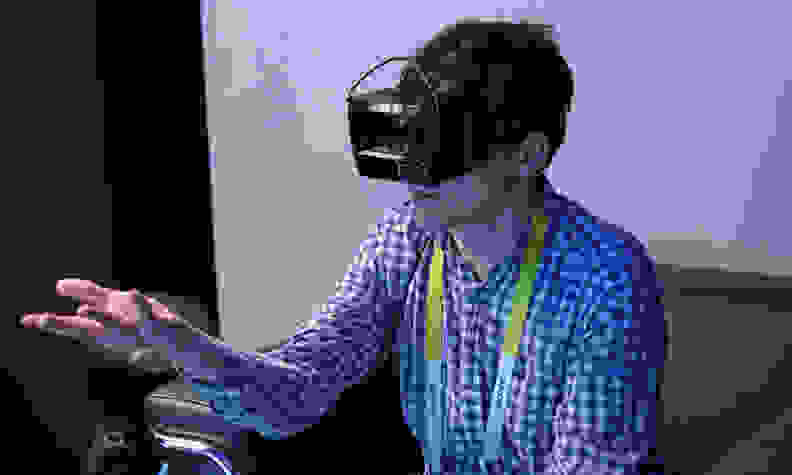 Right now, the OSVR has plugins planned for multiple game engines including Unreal Engine 4, Unity 3D Engine, HeroEngine, and more to come. Razer has also partnered with Nod Labs and Leap Motion to provide control input. You can either use the Nod gesture control ring with skeletal tracking or a Leap Motion controller built specifically for VR.
Conclusion
Putting the future of the industry into your hands
The open source platform is an ambitious plan, and if it's successful, there's a good chance virtual reality will finally become a consumer reality after all these years.
If you've been waiting to get your hands on a virtual reality headset to tinker with, and don't want to spend a lot of money, the OSVR should be available to the public this June for just $199.99. But, if you know you're ready to dive headfirst and help develop virtual reality, you can sign up for priority access now on Razer's website.