Compared to the giant booths surrounding it, Square Enix's little patch of ground at PAX East is curiously small and unimpressive. Despite its lilliputian stature, people are still stopping, lining up, and rocking impatiently on their heels to play Murdered: Soul Suspect, a brand-new IP from Square Enix and Airtight Games.
It's refreshing to see something completely new from renowned publisher Square Enix, known ubiquitously for the Final Fantasy series and the recent surprise hit, Bravely Default. With Murdered: Soul Suspect, Square is ensuring that Airtight Games, the developer behind 2012's Quantum Conundrum, gets proper exposure. At least, I assume that's why they left 10 playable demos of the game running with a ghost town's population of staffers regulating play time.
Naturally, I took advantage of that, and played the game at a leisurely pace for over half an hour—much to the chagrin of the people lined up behind me.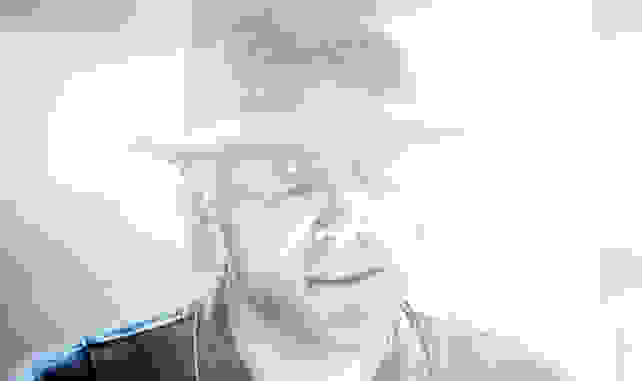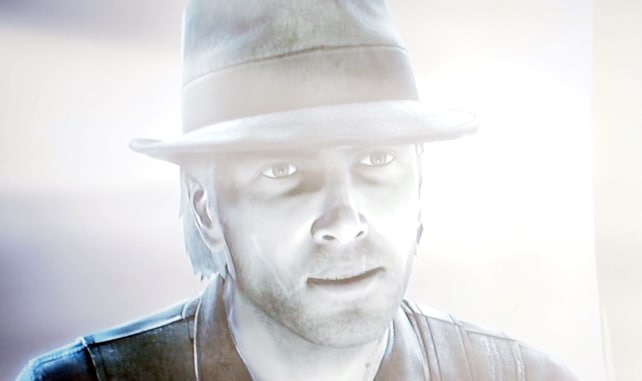 In Murdered, you play as protagonist Ronan O'Connor, a police officer with a troubled past who upholds the law via his own brand of chain smoking and cheesy tattoos in Salem, Massachusetts. As the game opens, we are brought up to speed—via flashbacks and snippets of news broadcasts—on Ronan's current situation: His wife, Julia, is dead, which may or may not have anything to do with a serial killer called the "Bell Killer."
Ronan bites the dust pretty quickly, but the game doesn't really start until you're dead.
Ronan bites the dust pretty quickly. While pursuing the Bell Killer, he is unceremoniously beaten, tossed out of a window, and shot multiple times in the chest. That's not a spoiler: the game doesn't start until you're dead.
As you might have guessed from the game's setting, title, or lovingly cliched anti-hero, Murdered is very much about the pros and cons of the after-life while simultaneously invoking gritty, noir police procedural. It's very dialogue and cut-scene heavy, and—much like 2010's Heavy Rain—is paced as an interactive movie or film, where it's really up to the player whether Ronan succeeds or not.
After dying (and trying unsuccessfully to just lay back inside his own body), Ronan encounters the ghost of a little girl. We're introduced to the ability to fly through certain walls and doors—there's perks to being ectoplasmic, I suppose. Unfortunately, because many of Salem's buildings are "consecrated," you can't just up and go wherever you like. While it's a nice attempt to make the player feel a little spectral, it also smacks of a primarily linear, set-piece storyline.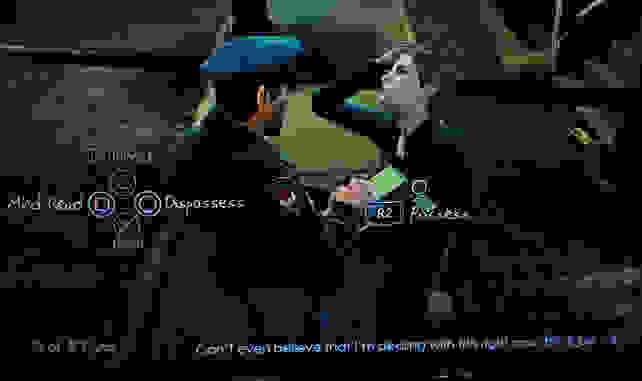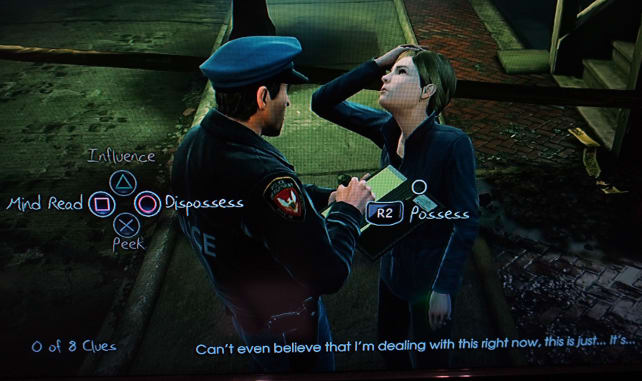 Your first task as a newly-dead, former police officer is to investigate a murder: your own. Murdered: Soul Suspect wields its investigatory scenes as a major gameplay mechanic, listing a required amount of notes, points of interest, or clues that must be found and cataloged before the player can progress. Ronan ruminates over his discarded gun, shell casings, and even his own lifeless body.
The voice acting and balance between music and sound effects is notably well-done.
A key element of Ronan's afterlife is his ability to "possess" just about anyone standing around during these investigative scenes. He can hop into other officers to read their case notes, listen in on the thoughts of a reporter who saw him die, and even influence the memory of a hysterical woman who is giving a statement to the cops. Every character has their own voice, tinged with a vaguely familiar Bostonian lilt. The voice acting and balance between music and sound effects is notably well-done.
It isn't all this slowly paced, however. Just as I was getting the hang of the controls and starting to notice the high-resolution textures and smooth edges around me, Murdered took a stealth-combat swing by introducing the presence of Demons, trapped demonic spirits that exist solely to feed on ghostly wanderers like Ronan. To avoid these screeching baddies, Ronan must hide within the ghostly residue of other spirits until he can surprise the Demons with a stealthy exorcism.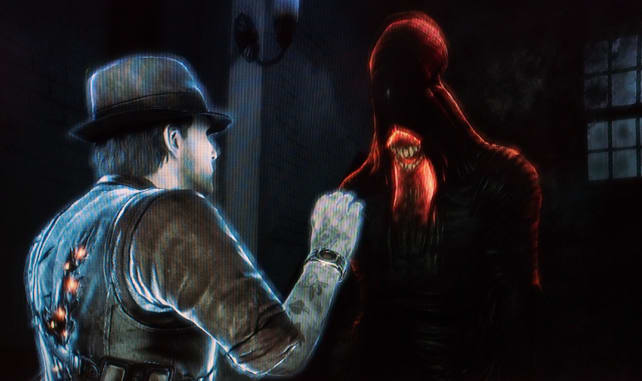 While parts of this game are undeniably predictable, and even a little cheesy, it could very well shape up to be a compelling, interactive story that's half L.A. Noire and half Silent Hill in its scope and atmosphere. Murdered: Soul Suspect will possess the Xbox 360, Xbox One, PlayStation 3, and PlayStation 4 consoles on June 3rd.
Our editors review and recommend products to help you buy the stuff you need. If you make a purchase by clicking one of our links, we may earn a small share of the revenue. Our picks and opinions are independent from any business incentives.