Joshua Bell racks up a lot of frequent flyer miles.
After all, he's one of the world's most sought-after classical music artists—a regular performer in prestigious venues around the world, from the White House to Sydney's Opera House.
With that kind of schedule, you'd think the globetrotting musician might crave a little peace and quiet on his days off, but a glimpse inside his Manhattan penthouse reveals that's not necessarily the case.
When it came time to design his urban aerie, Bell hired architect Charles Rose to transform the home into a space that could double as an intimate performance hall—the kind of place where a few dozen A-listers, from Tommy Hilfiger to Julianna Margulies, could rub shoulders in the name of charities like Education Through Music.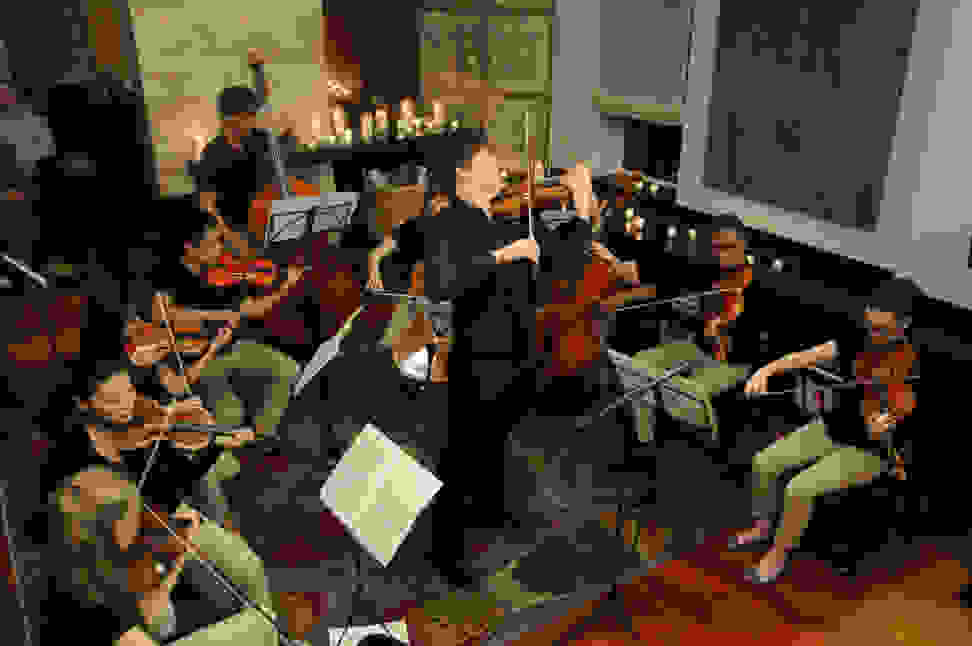 Home tours are a highlight of Dwell on Design, a conference held annually in Los Angeles to highlight innovative building practices alongside exceptional works of modern architecture and design. For Dwell's first-ever New York confab, held earlier this month, five Manhattan homes were selected to give attendees a taste of the varied architecture of Manhattan living.
When I heard that Joshua Bell's home was among them, how could I resist taking a peek?
"Josh was very interested in a space where he could play. Most of the time it's a place for him to practice, but other times he invites 40 or 50 people over for a concert."
Located in the Flatiron District of midtown Manhattan, the penthouse occupies the top two floors of an old manufacturing building that dates back to 1929. Two bedrooms and a media room are on the seventh floor (they were closed during the tour), while the eighth floor has an open floor plan extending from a cozy study through to the living room and back to the kitchen. A rooftop terrace rounds out the 4,000-square-foot property.
"Josh was very interested in a space where he could play," explained Mr. Rose, a classical music fan who has designed homes for other New York–based musicians. "Most of the time it's a place for him to practice, but other times he invites 40 or 50 people over for a concert."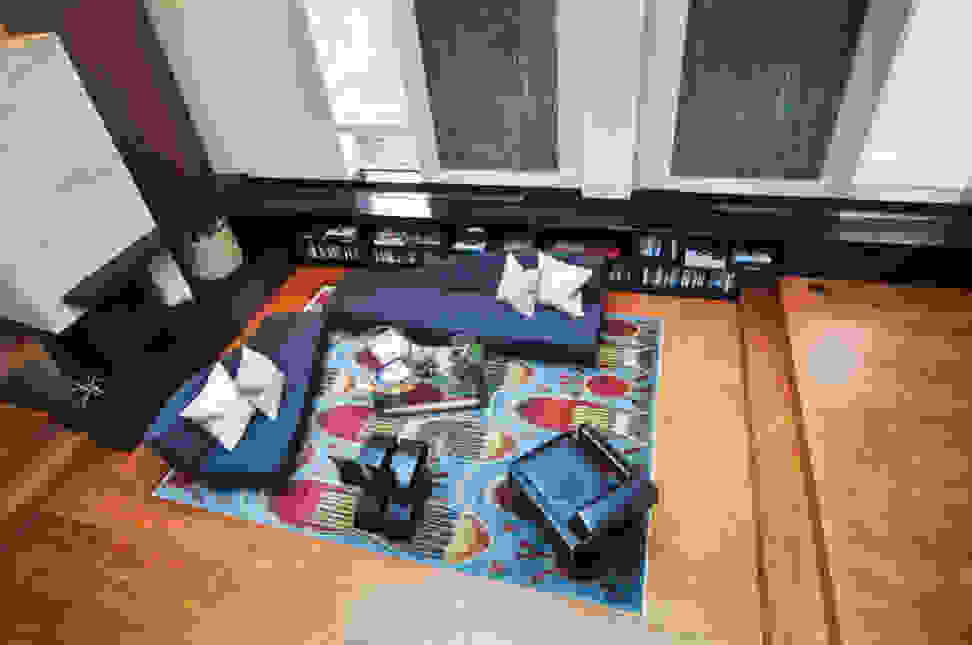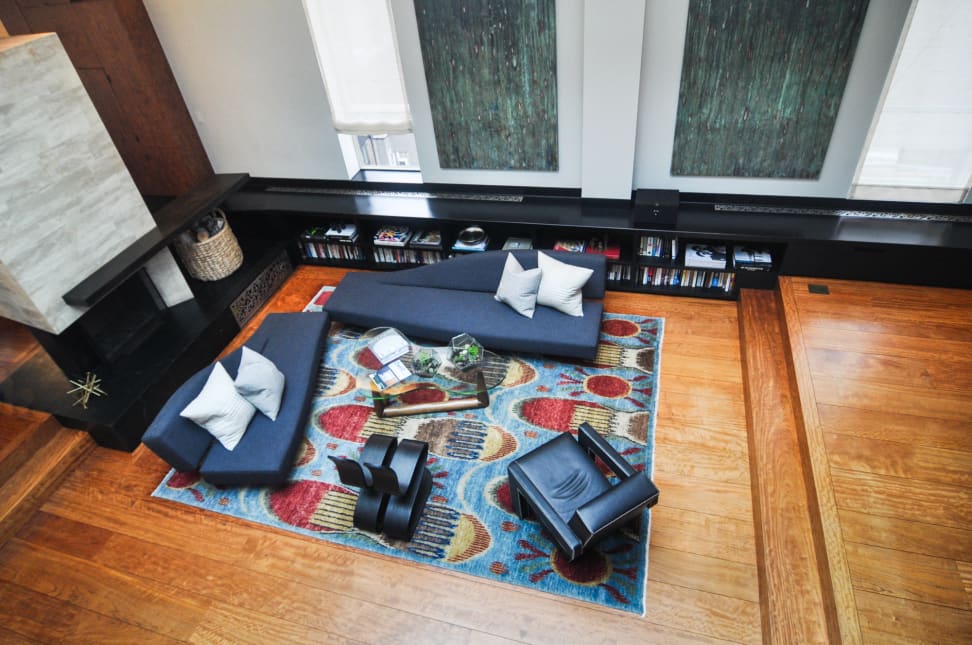 These semi-spontaneous salons recall Europe's elegant 18th- and 19th-century social gatherings. Bell uses the study as a kind of stage, emerging from behind a theatrical velvet curtain, next to a piano. Showmanship is clearly in his blood.
Showmanship is clearly in Joshua Bell's blood.
"On one hand we were creating very intimate space where he could live—he's a real homebody the few days he is in Manhattan," said Rose. "On the other hand, he wanted a place with great acoustic space."
But Bell wanted his architect to take the musical connection a step further.
"It seems like all of our clients want a story, a metaphor," said Rose. "When I met him, Josh's biggest interest was to somehow have the apartment become a metaphor for his Stradivarius."
This is not just any violin: The Strad is a 300-year-old work of art crafted by the most celebrated violinmaker of all—Antonio Stradivari. Twice stolen, the violin has an unusual story all its own. Bell acquired the ultra-rare instrument in 2001, for a reported $3.5 million.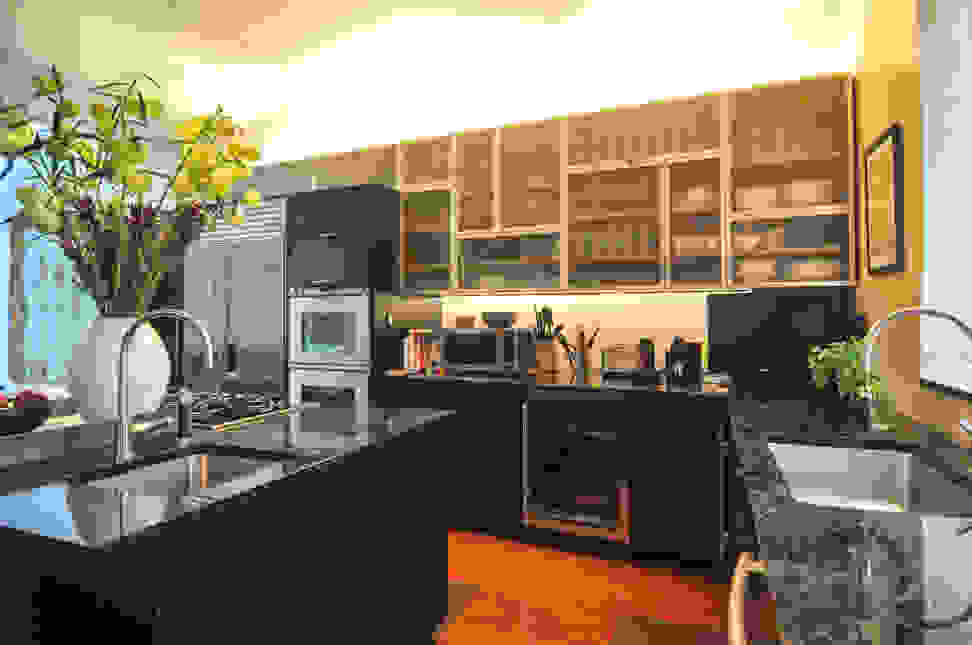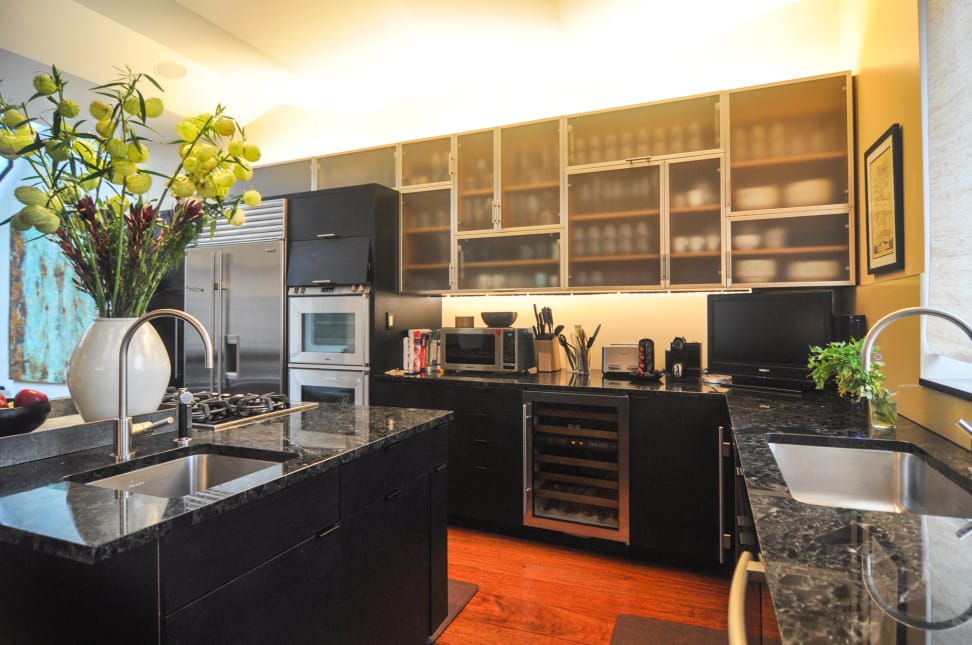 With the Stradivarius serving as a guiding motif, Rose got to work, often finding Bell backstage after concerts to show him new designs.
Two unusual woods set the tone for the penthouse. First, Rose's contractor found African bubinga that had been stockpiled in a lumberyard for some years. Though it's most often used for musical instruments and fine furniture, the reclaimed bubinga in Bell's home makes for beautiful flooring, with its rose and honey tones mirroring the hues of Bell's violin.
Another tropical timber, wenge, recalls the fingerboard of a violin. It was reclaimed for window seating that lines one wall of the room. Under the dark, ebony wood of the seats is storage for Bell's sheet music collection.
Look around carefully, and the curlicues of a violin's signature "f-hole" appear—both in the heating grills behind the storage cabinets and in the cast iron ladder that accesses Bell's extensive collection of books and CDs in the study.
The central living area is separated from the informal, modern kitchen and dining room by a freestanding limestone fireplace, but its most breathtaking feature is a glass-and-steel staircase that rises through an enormous boxed skylight to open onto the rooftop terrace. Outside, a hot tub and outdoor shower drink in views of the Manhattan skyline.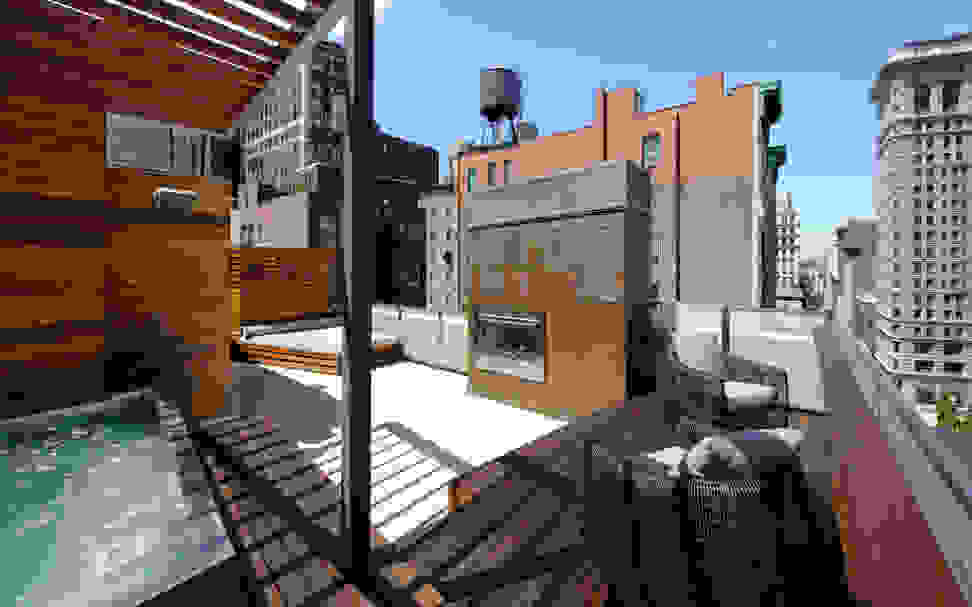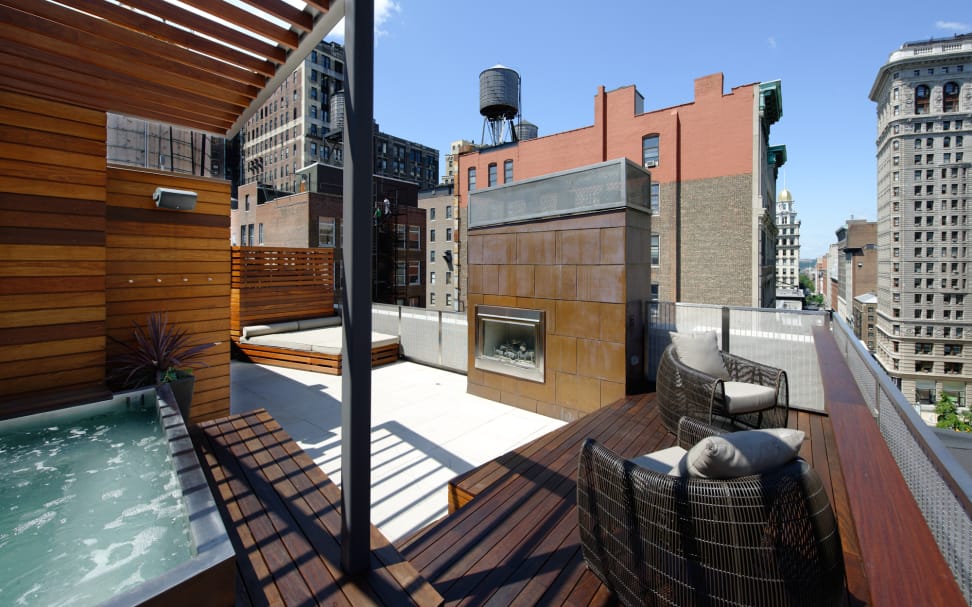 The living area seemed designed for soirées, not casual visits, so I retreated back to the study, where a second fireplace is framed by the bookcases. One of Bell's Grammy awards sits on the mantle. (With great willpower, I resisted the urge for a selfie.)
On the wall facing the fireplace are framed mementos—autographs and photos of famed maestros, violinists and composers. In one picture: Albert Einstein and Bell's Stradivarius, in what appeared to be an impromptu performance by the instrument's previous owner.
Yes, Bell's hardworking violin seems to have found a suitable home away from the stage—even if it's occasionally called back into duty to dazzle dinner guests. Ultimately, the artist's apartment is a showcase for what can be achieved by a skilled architect and a passionate owner who knows exactly what he wants. Oh, and the location certainly doesn't hurt.
---
A Deeper Look
Want more? Have a look at our extended tour of Joshua Bell's Midtown manse below.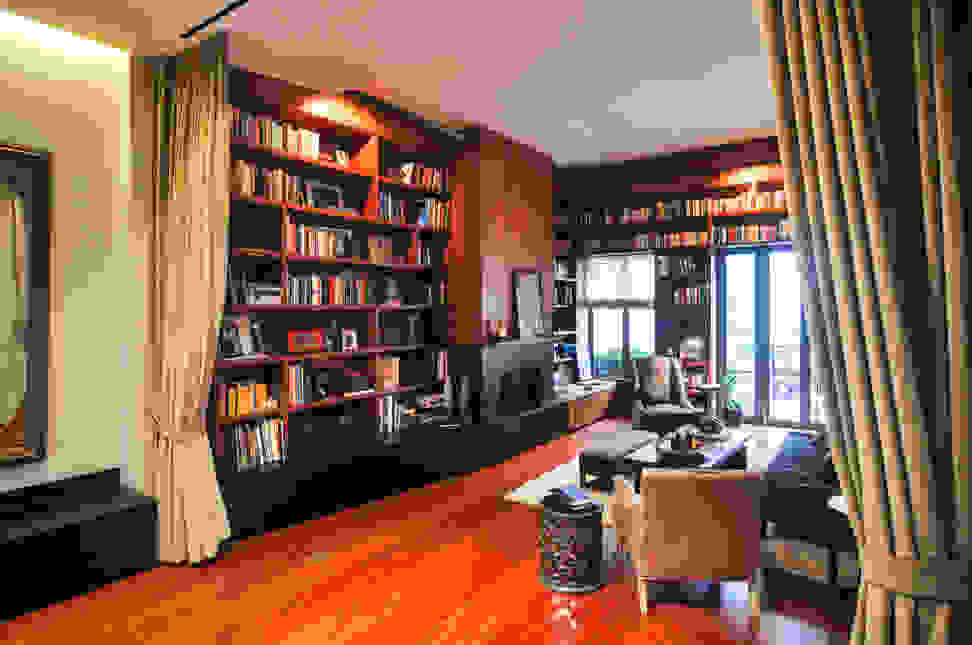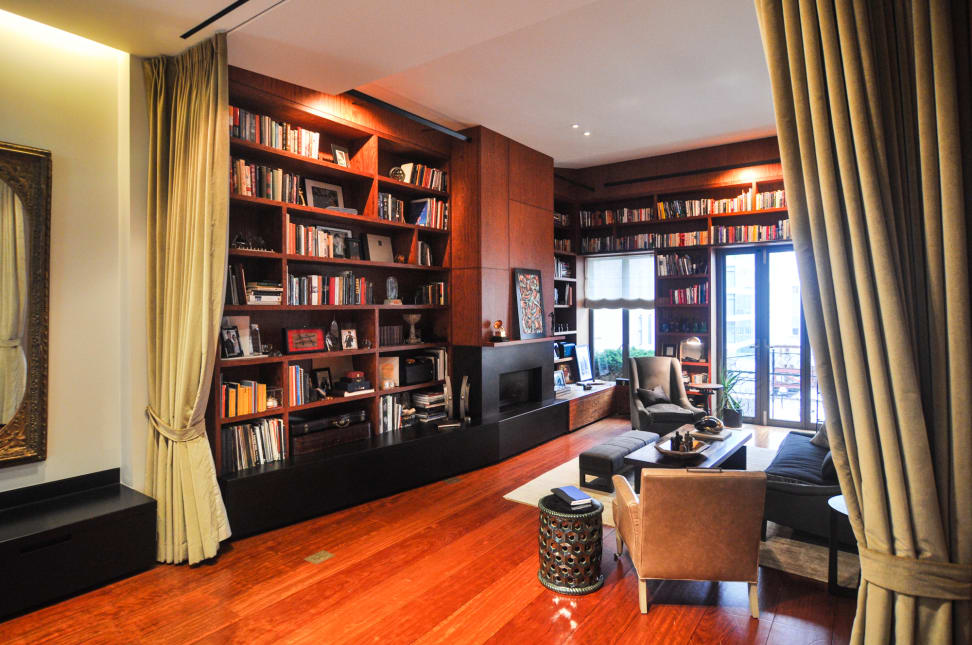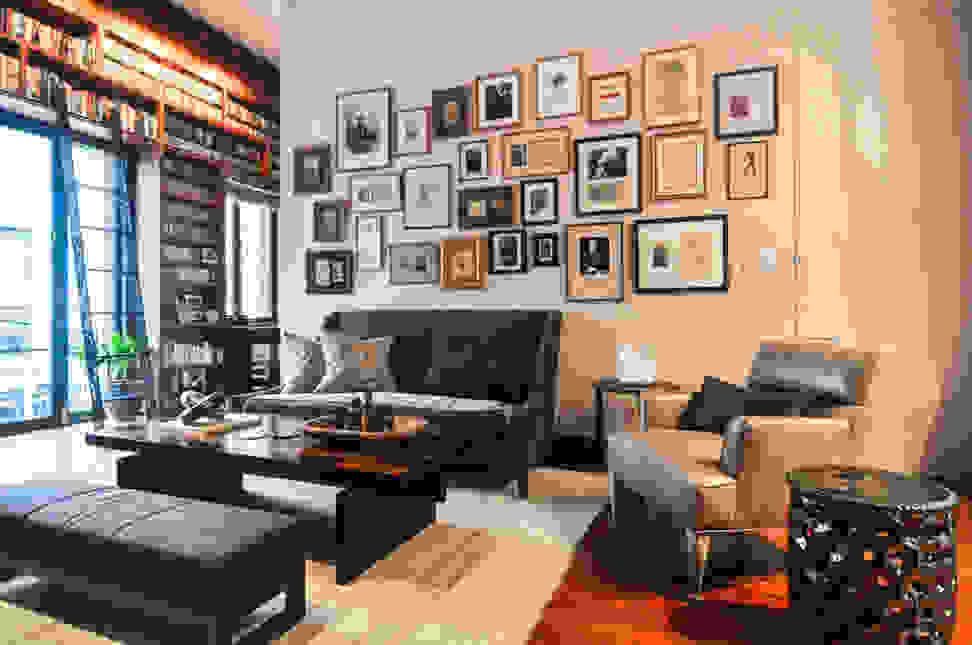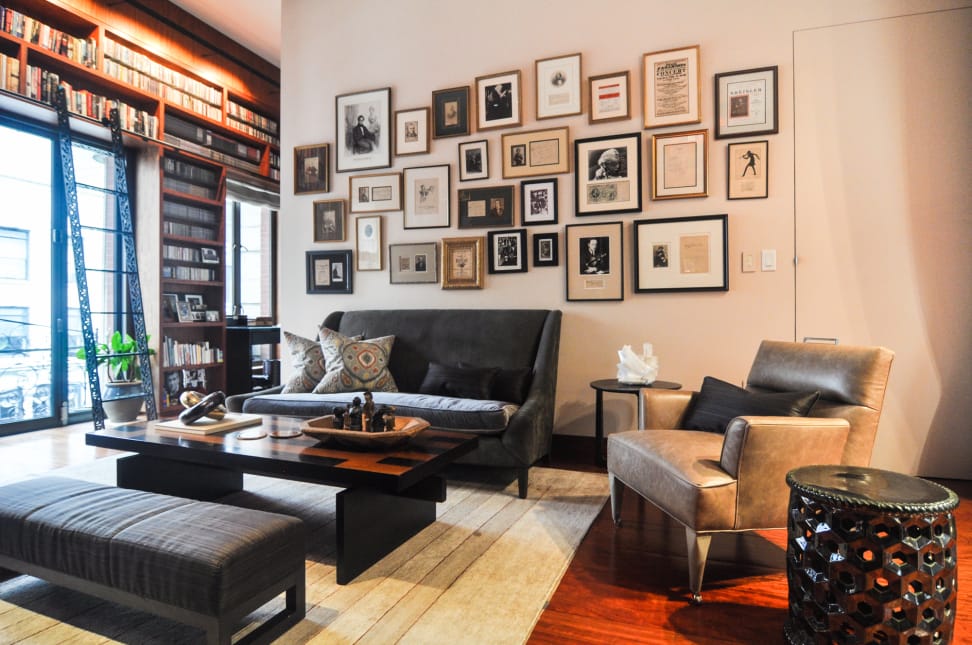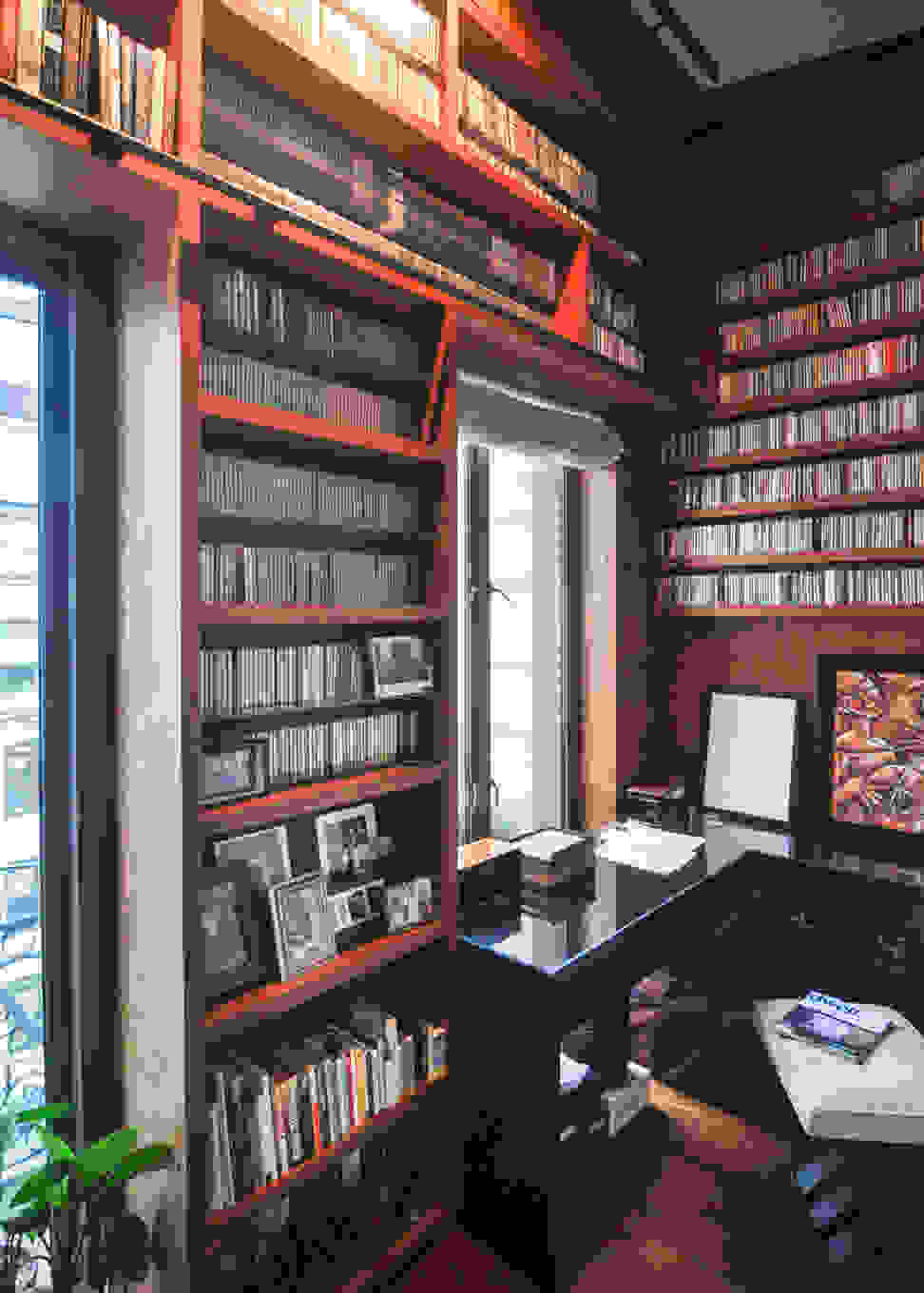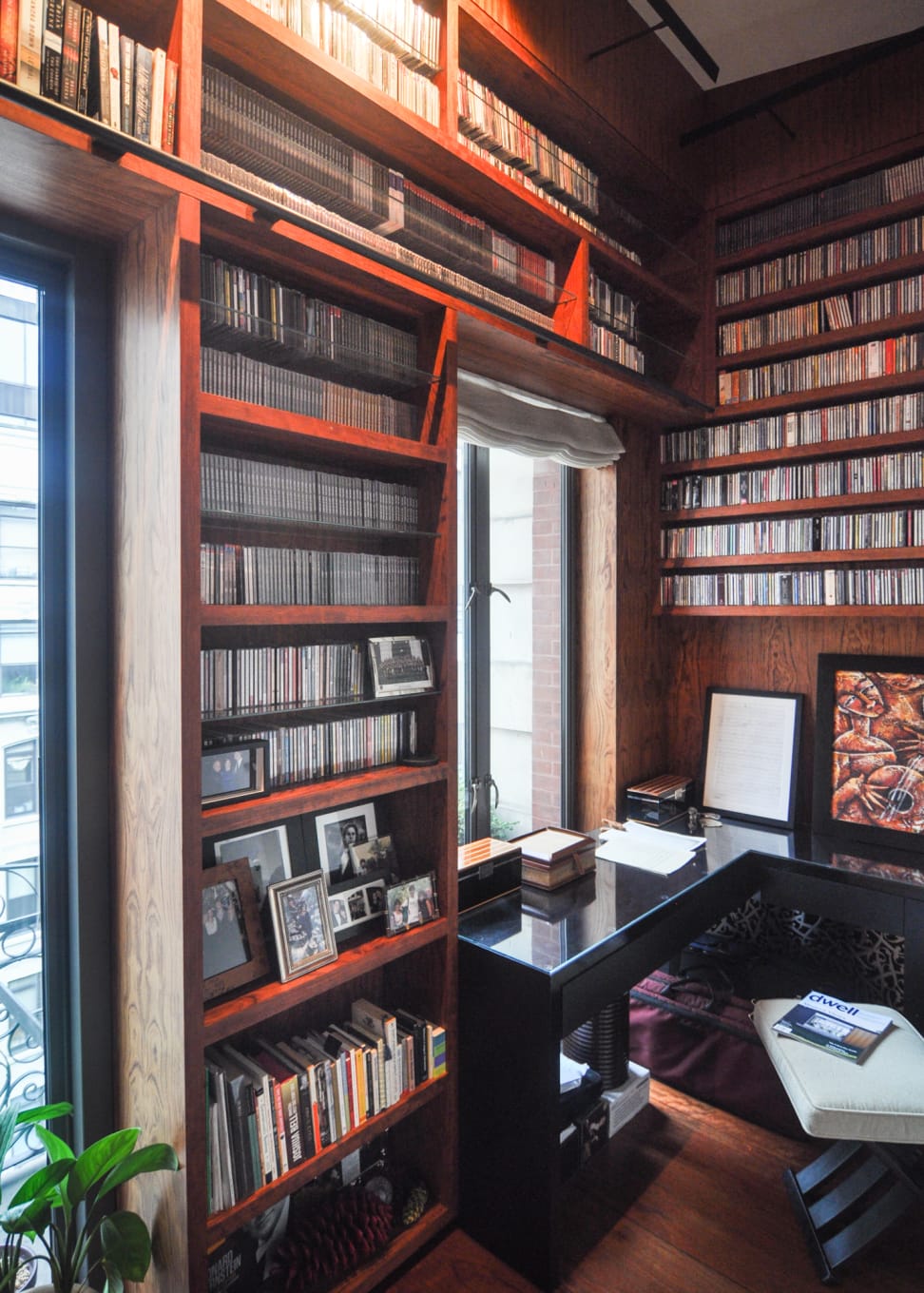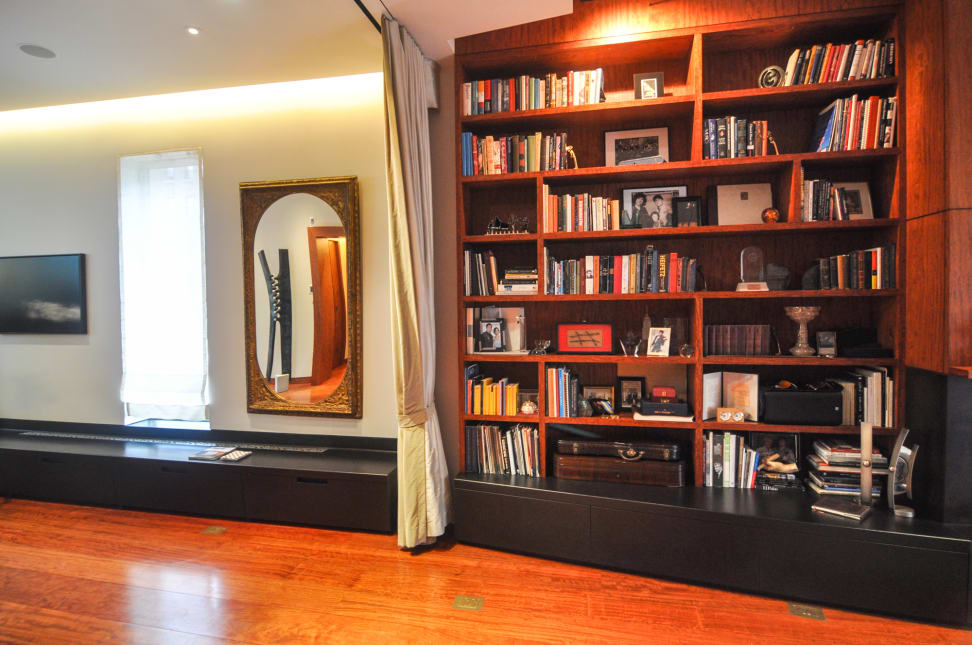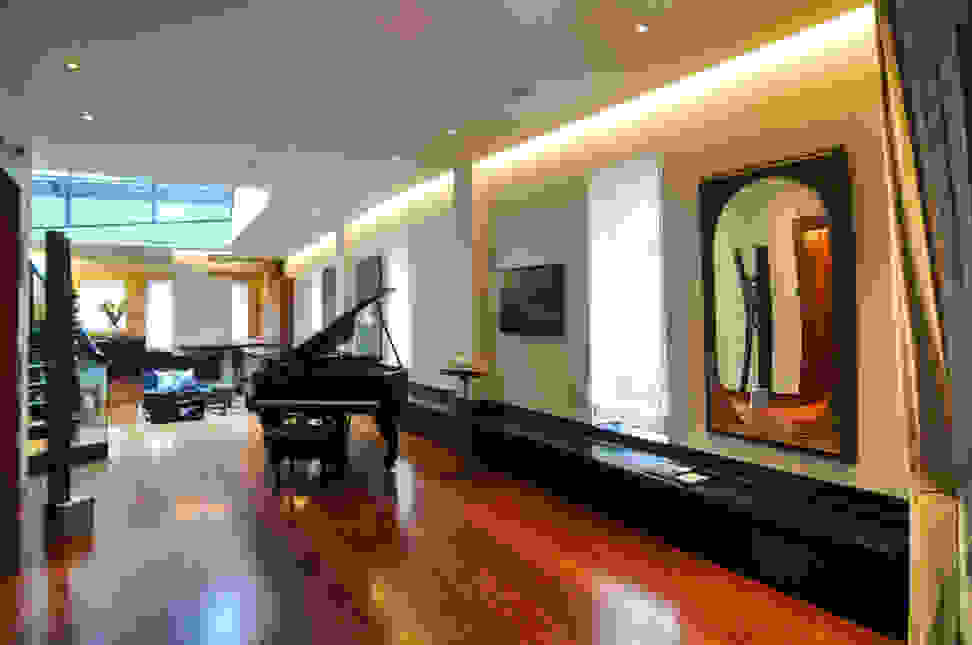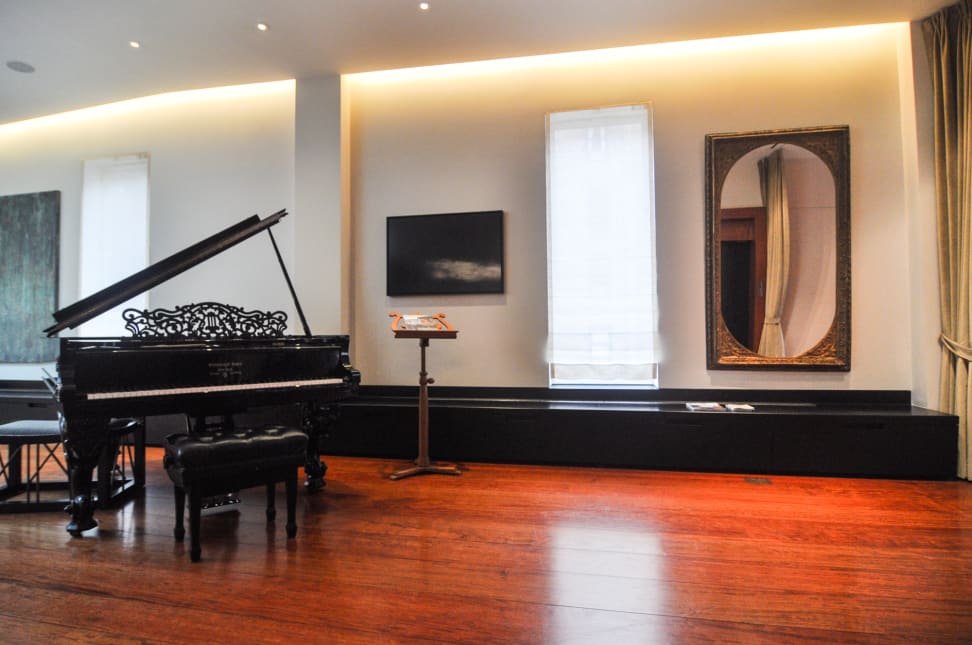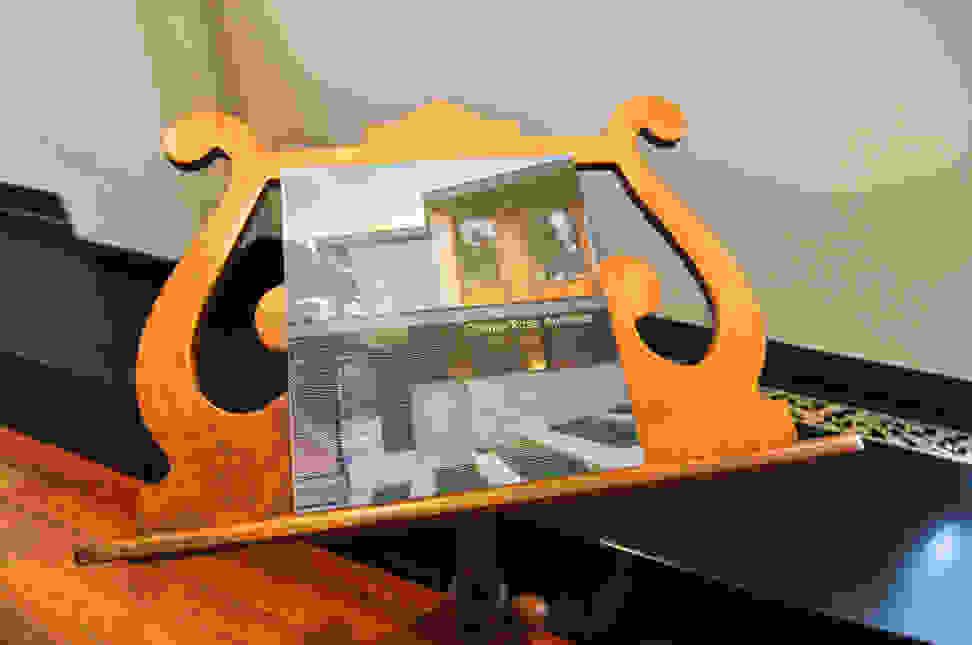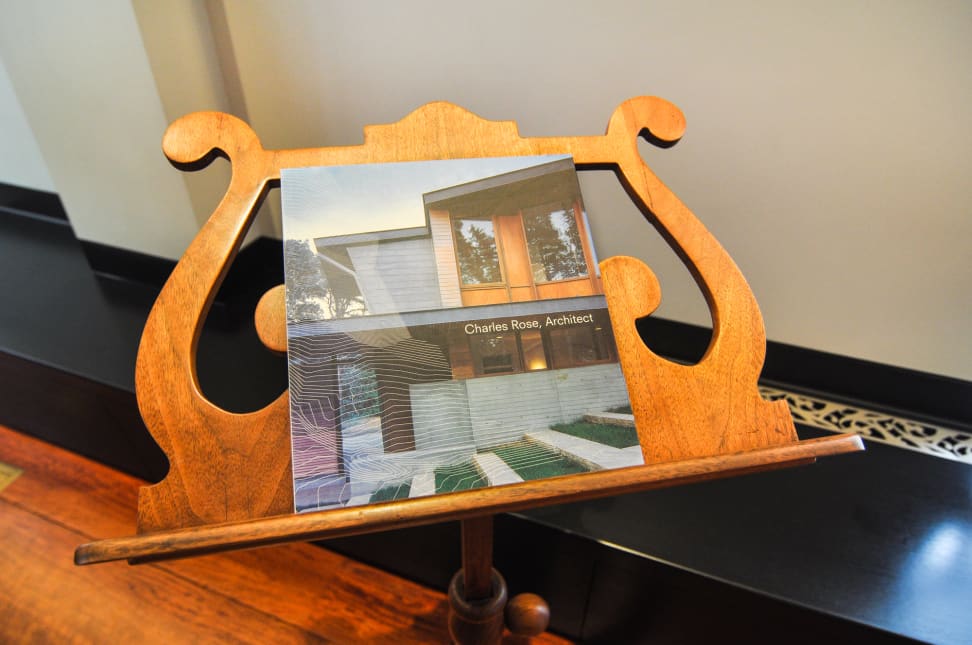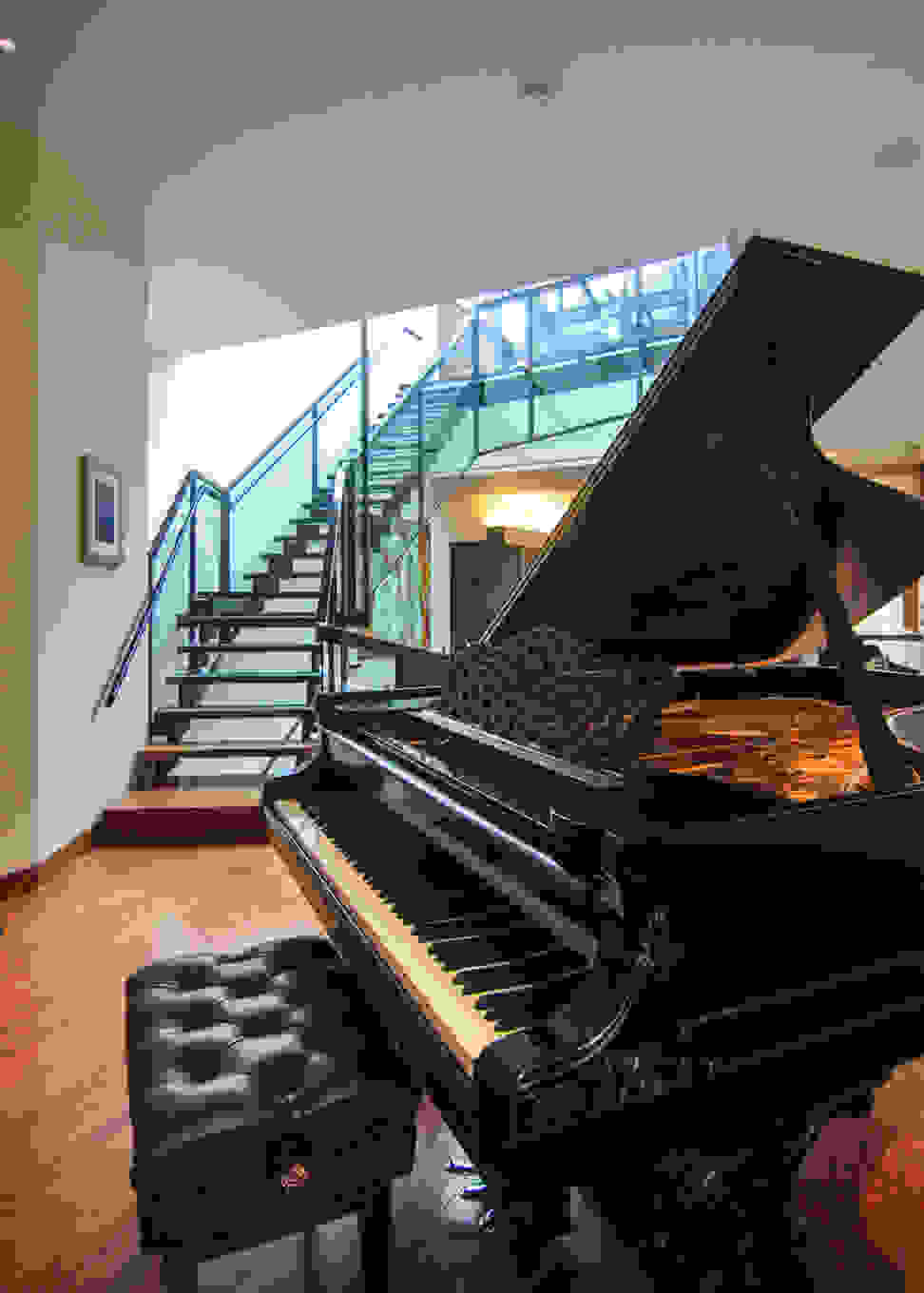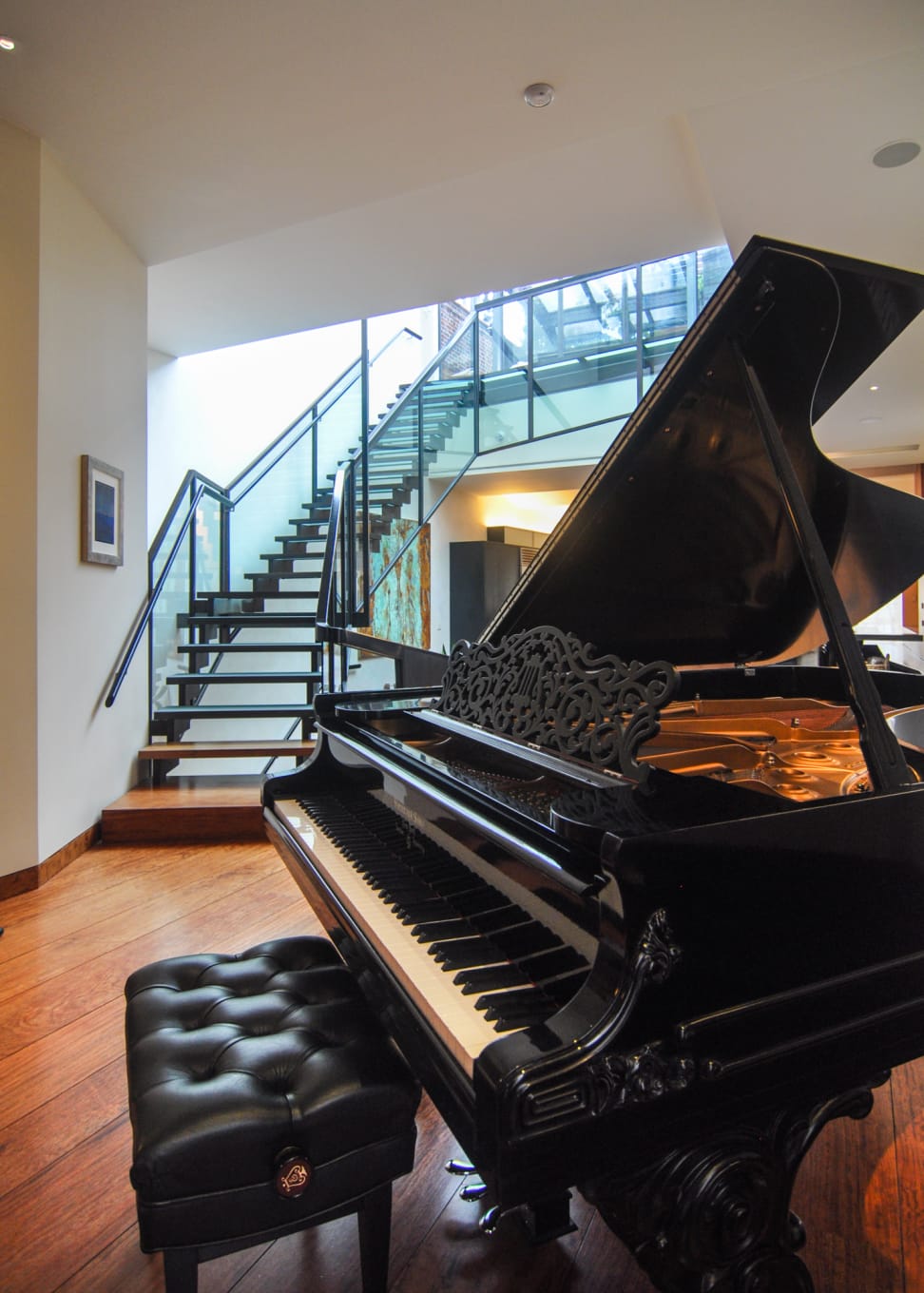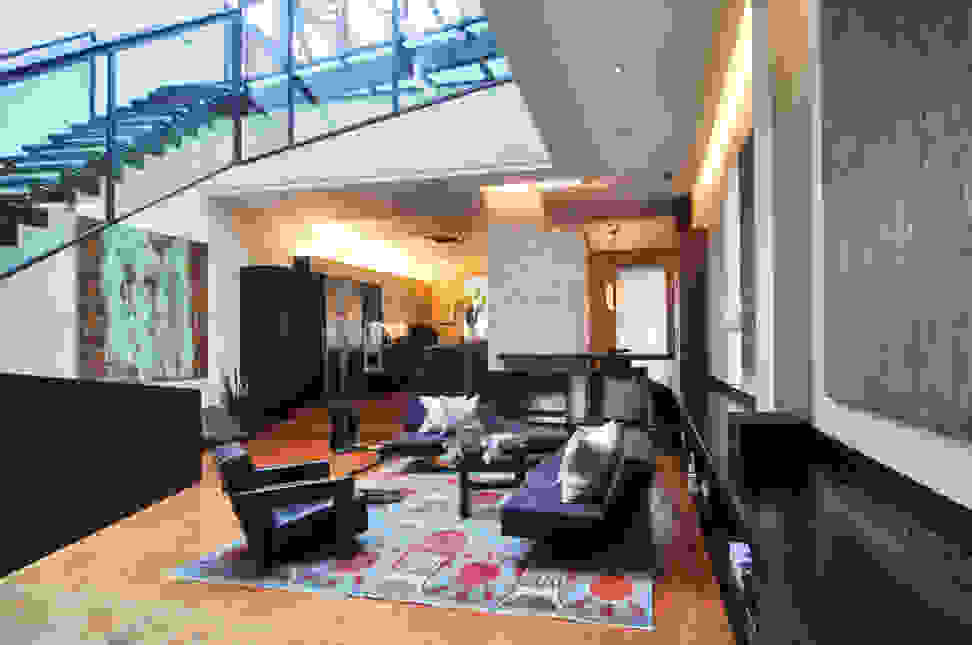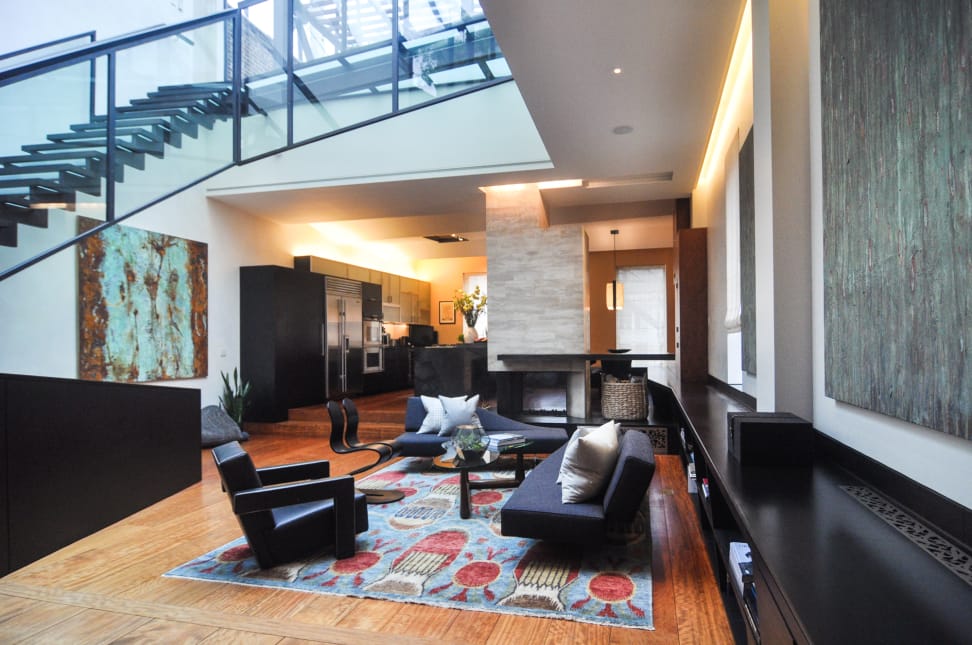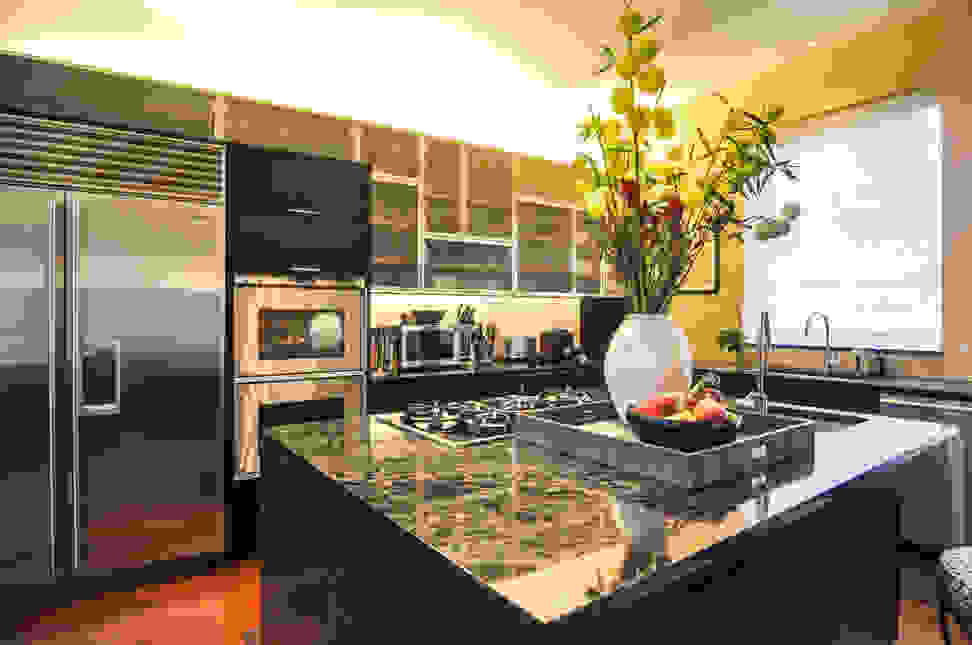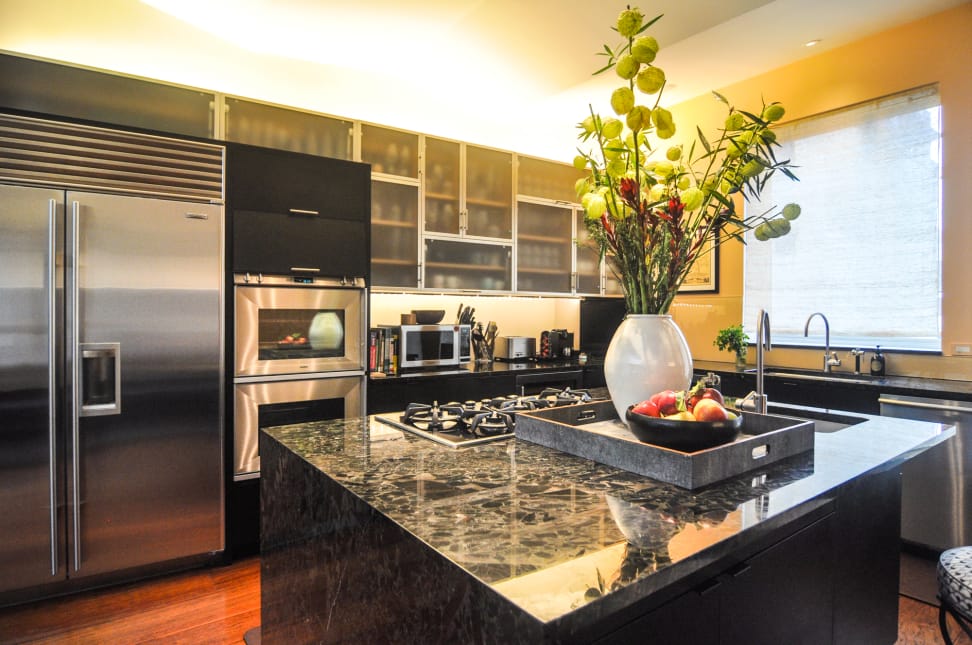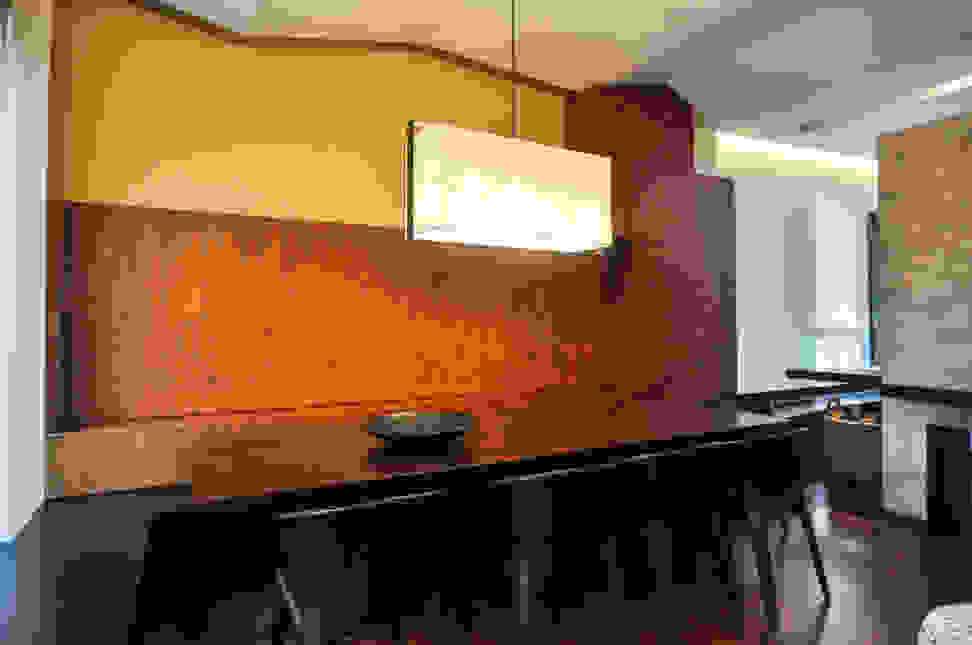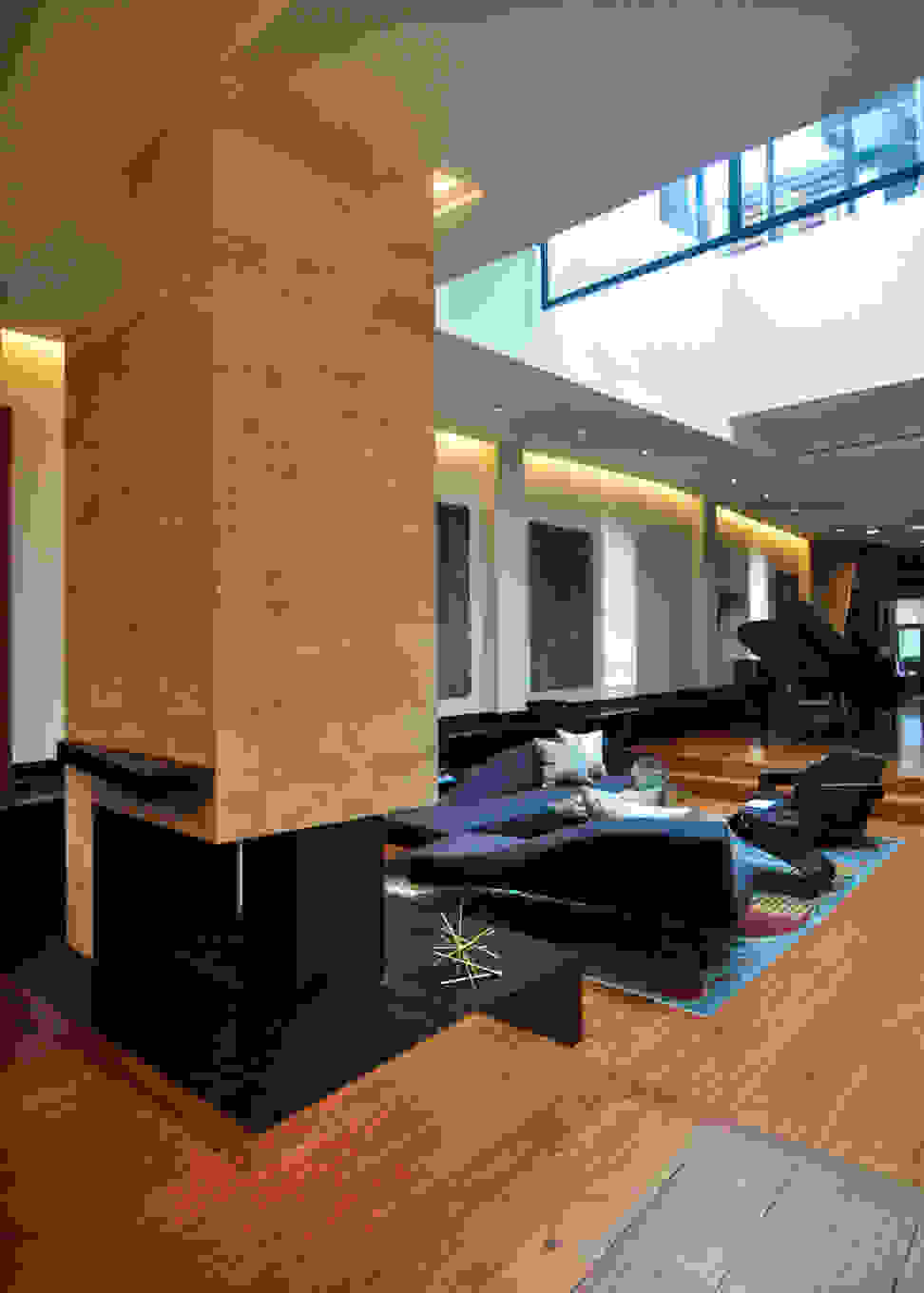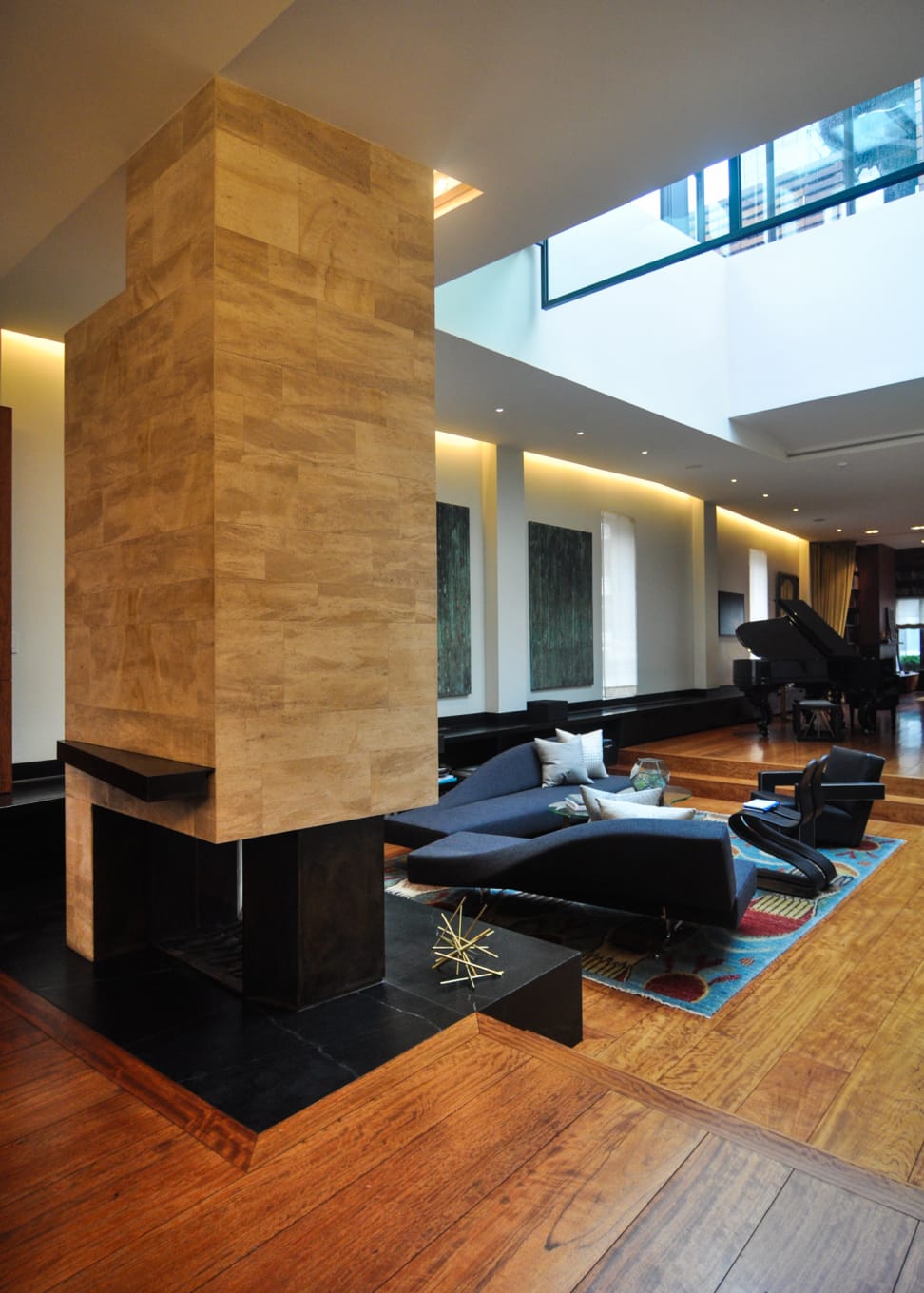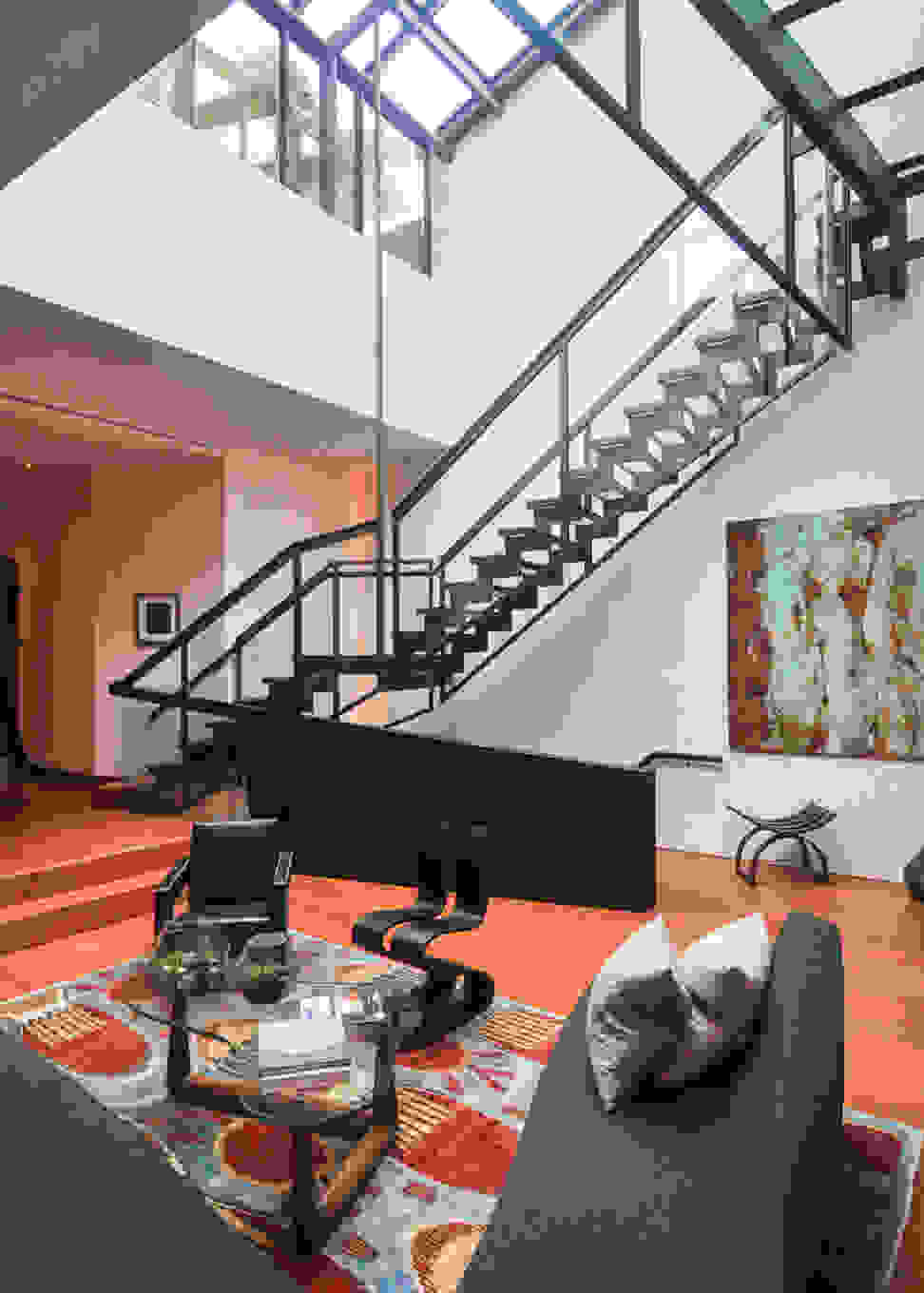 Hero image: Chuck Choi
Our editors review and recommend products to help you buy the stuff you need. If you make a purchase by clicking one of our links, we may earn a small share of the revenue. Our picks and opinions are independent from any business incentives.