This week Reviewed.com is at CES 2013 in Las Vegas, bringing you all of the most important and exciting developments in technology. Here's a roundup of what we covered on Friday, the final day of the show.
Samsung and LG release curved OLED TVs
One of Samsung's big announcements at CES this year was a 55-inch curved OLED display, because why not? The TV itself looked stunning: The colors popped, the black levels were truly black, and the display was thin, in addition to being curved. Read More
Chinese appliance giants just looking for a foothold in America
Haier and Hisense have a lot in common: they're both Chinese companies that make everything from TVs to induction ranges, they both barnstormed CES in 2013, and if you live in the US, they are not exactly household names. Read More
Hands on with Hisense's Android fridge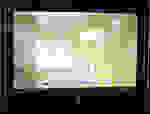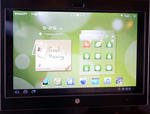 Hisense, a Chinese company with eyes on the American appliance market, debuted a fridge that sports a built-in Android tablet. Despite the fact that we have no information on the actual fridge in terms of release dates or price points, the whole product looks quite promising. Read More
First impressions of the new Samsung F8500 TV
Being the successor to our 2012 TV of the Year comes with high expectations. The F8500 is up for the challenge. This modern looking plasma, complete with updated internals, is shaping up to be a very hot sequel. Read More
Are displays surpassing human appreciation?
As Ultra High Definition gains popularity, the technology has the power and versatility to eclipse the natural world—and surprass the capabilities of human vision. We take a look at the science of 4K technology. Read More
A first look at the Fujifilm X20 digital camera
Features from the high-end X-series cameras have trickled down to Fujifilm's more affordable offerings. This thing is pretty sweet. Read More
Optional dimension: hands-on with Samsung's 2D/3D NX Lens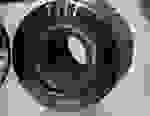 While CES 2013 hasn't been much for big announcements in the enthusiast camera market, there have been a few curious releases. In the NX camera line, Samsung's 2D/3D lens has attracted plenty of attention, with most simply wondering how it works. Read More
Our editors review and recommend products to help you buy the stuff you need. If you make a purchase by clicking one of our links, we may earn a small share of the revenue. Our picks and opinions are independent from any business incentives.