This week Reviewed.com is at CES 2013 in Las Vegas, bringing you all of the most important and exciting developments in technology. Here's a roundup of what we covered on Thursday.
A first look at Sony's new projector Handycam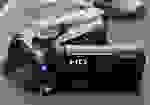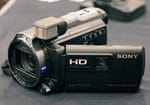 We called it a gimmick and we thought it was a temporary fad, but against our predictions, Sony seems fully committed to built-in projectors on camcorders. Nearly all the upgrades on the new PJ790V will support or enhance the built-in projector. Read More
Upscaling might be 4K's savior
Sharp has partnered with I-cubed Research Center Inc. to develop the Integrative Cognitive Creation engine. The goal is to produce a UHD TV with an upscaling process so powerful that the lack of native 4K content won't dissuade consumers from making a purchase. Read More
When it comes to washers, there's no place like America
Whenever we talk with appliance manufacturers from Asia and Europe, we're always asked the same question: "Why do Americans want such freakishly large washing machines?" In the world of laundry, the space race is on. Read More
Reviewed.com's first impressions of Sennheiser's IE 800 headphones
Sennheiser's latest in-ear headphones are wildly impractical and, in some ways, just marvelous. They may be brilliantly engineered, but have some durability concerns. Read More
A first look at the Nikon 1 S1 digital camera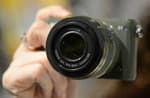 The Nikon 1 system has already gone through three generations in the scant year and four months since its September 2011 debut. The S1 is the new entry-level model, and gives prospective owners a new, more accessible entry price, while boasting a competitive feature set. Read More
Whirlpool designs the kitchen of the future
Whirlpool's CES booth featured a look far into the future of appliances, where the company attempts to reinvent cooking and refrigeration—without traditional ovens and refrigerators. The result: a completely deconstructed system for cooking and storing food that we hope will get all appliance manufacturers to rethink kitchen design. Read More
Our editors review and recommend products to help you buy the stuff you need. If you make a purchase by clicking one of our links, we may earn a small share of the revenue. Our picks and opinions are independent from any business incentives.