The Roundup
For nearly 15 years, Reviewed.com has put thousands of products to the test, all to help consumers buy, use, and understand electronics and appliances. Here's what we've been up to this week.
---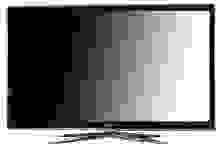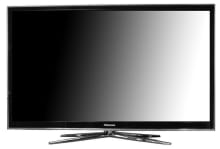 For years, Hisense has had a hand in building the house-brand TVs for Best Buy, and the TVs that you'll find in major hotel chains. So even if you've never heard of this Chinese company, you've used its products. But this year, Hisense is aiming to raise brand awareness in the States, without the mask of Best Buy or Red Roof Inn. We tested a Hisense-branded model from 2012, and found great performance but poorly translated menus and wonky features. It needs work, but the upcoming models have a solid base to build on.
---
Pentax released its new DSLR in two versions: the standard K-5 II, and the K-5 IIs, which is said to produce sharper images because it has no anti-aliasing filter. We tested the two versions side-by-side to get an idea of the real-world benefits. The K-5 IIs is visibly sharper than the K-5 II, but we don't think it's enough to justify the extra $100 on its price tag.
---
We went through our testing data and found that an oven's performance has little to do with its price tag. If it's very cheap or very expensive, then sure, you can reasonably guess how it'll do. But in most cases, it's like rolling the dice. Check out our analysis.
---
A few mobile operating systems were announced at the Mobile World Congress in Barcelona this week, but it's the tablet-ready version of Ubuntu that caught our attention. Based on a well-established (but niche-interest) desktop OS, Ubuntu has a head-start on new contenders like Tizen and Firefox OS. We got a hands-on preview of Ubuntu and liked its fresh take on mobile interfaces—the developer just needs to finish it. The bigger question is, can it draw market share away from Android? We remain skeptical on that point.
Our editors review and recommend products to help you buy the stuff you need. If you make a purchase by clicking one of our links, we may earn a small share of the revenue. Our picks and opinions are independent from any business incentives.