For over 10 years, Reviewed.com has put thousands of products to the test, all for the sake of the informed purchase. This was a busy week for big product announcements. But rather than speculate about new, unreleased smartphones, we were getting our hands dirty in our labs.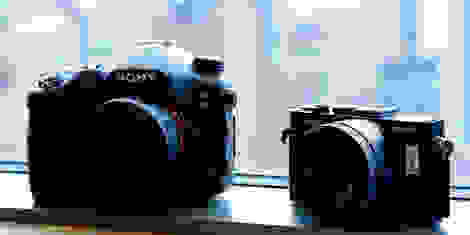 In the lead-up to the Photokina camera show in Germany next week, Sony announced a big handful of new high-end models, including a few built around big, full-frame sensors (equivalent to the size of 35mm film). At the top of the heap is the Alpha SLT-A99, a camera lighter than competing full-frame SLRs. Sony also announced a full-frame, interchangeable-lens camcorder in the NEX-VG900, and managed to shoehorn a full-frame sensor into the compact, fixed-lens Cyber-shot RX1. We're impressed with what we've seen of them so far. Nikon announced the full-frame D600 this week as well, and we plan to get our hands it next week at Photokina—stay tuned.
In the months after Monster's messy break-up with Dr. Dre's Beats Audio, Monster has come back with the on-ear DNA headphones. The audio is slightly better than the Beats, but with a price tag topping $200, it's still a hefty sum for the iffy sound quality. However, if we've learned nothing else from the original Beats, it's that headphones are a style accessory. Audio quality be darned, the question most considered is, "Do these headphones make me look phat?"
While the LG 42LS3400 LED TV might look more like a humble computer monitor next to some of the massive displays we've tested lately, this little guy offers fantastic picture quality, and motion performance (without enhancement!) while using very little energy. It has no smart features, 3D, internet connectivity, artificial intelligence, or beer tap, but for those who don't need the extras, this is an excellent way to spend $500.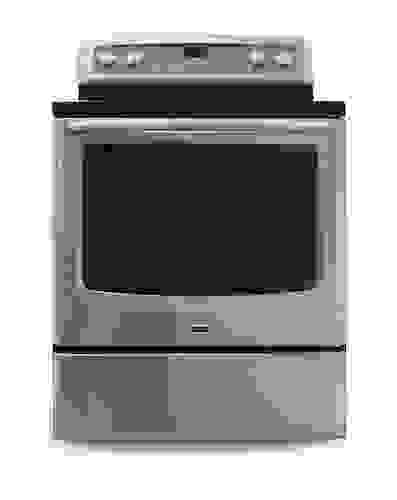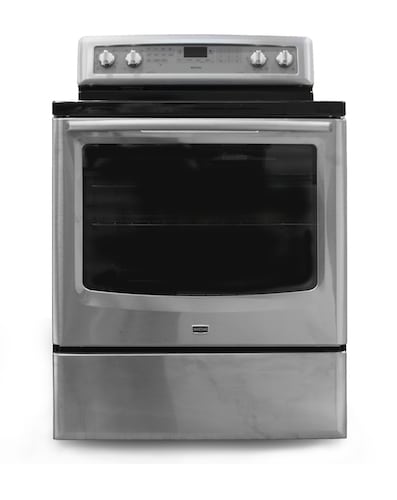 The hottest, shiniest product in this week's roundup, the Maytag MER8880AS represents the fine balance between performance, features, and looks. In our tests, the range boiled, simmered, and seared quite well, and the convection oven produced decent results. Loaded with five heating elements, the tried-and-true stainless steel look, and an enormous oven cavity, this is a great range at a good price. If you've got 30 inches in your countertop designated for the culinary arts, we recommending filling it with this range.
Panasonic's latest high-end point-and-shoot is a sturdy little camera with many talents, turning in excellent 1080p/60p video, great color reproduction, and sharp details thanks to an exceptionally bright f/1.4 Leica-branded lens. It earned great raw scores in our labs, but out in the real world, the Sony RX100 totally dominates the class this year.
Our editors review and recommend products to help you buy the stuff you need. If you make a purchase by clicking one of our links, we may earn a small share of the revenue. Our picks and opinions are independent from any business incentives.