Sony Cyber-shot RX100 II Digital Camera Review: The Best Gets Better, Pricier
When it launched, the original Cyber-shot RX100 was the greatest compact camera ever released. Rather than mess with the successful formula, Sony made some smart revisions to the second-generation RX100 II (MSRP $749.99), including WiFi, a tilting screen, a hot shoe for accessories, and a tweaked imaging sensor. The changes are enough to push the RX100 II to the top of our compact camera rankings, and to earn our Editor's Choice award. That said, it costs about 25 percent more expensive than its predecessor, which is still on sale. If extra features are the main draw, pony up for the RX100 II. But if image quality is your only concern, the original RX100 still offers the best bang for your buck among compact cameras.
Sony VAIO Duo 13 Review: A Powerful Machine for Serious Sketching
As with most specialty products, you'll need to fork over top dollar for the Sony VAIO Duo 13 hybrid ultrabook (MSRP $1,799.99). This powerful machine is part tablet, mostly laptop, and aimed at artists, designers, or anyone else who makes digital drawings for a living. The specs are serious, but it's the digital stylus and Sony's excellent Note Anytime and ArtRage Studio Pro apps that won us over. It's not for everyone, but it does earn our Editor's Choice award.
Sharp Aquos LC-60LE857U LED TV Review: Looks Better at the Store
We've been waiting all year to test the Sharp Aquos LC-60LE857U (MSRP $2,299.99), a high-end LED TV fitted with premium features. Despite its stacked resumé, the 857U fails to perform to standards. We tested shallow contrast, skewed colors, and aggressive motion processing. This TV looks great on a retail floor, but doesn't hold up during theater-style viewing. There are better options out there for less money—toss this fish back.
Electrolux EI23BC35KS Counter-Depth Refrigerator Review: Great Design, Inconsistent Cooling
If you're in the market for a counter-depth refrigerator—one that sits flush with your counters, rather than jutting out beyond them—looks and design are obviously pretty important to you. In that regard, the Electrolux EI23BC35KS counter-depth fridge (MSRP $3,199) is a winner, with a sleek stainless finish, French door layout, and cool, pale LED lights in the interior. But for a $3,200 fridge, performance is just not as consistent as it should be, with fluctuating temperatures and an inaccurate thermostat.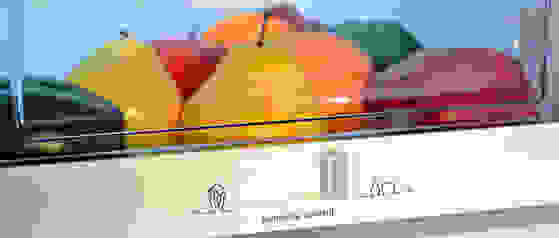 Sony MDR-1R Headphone Review: Comfortable, But Unspectacular Sound
There are so many headphones to choose from these days, and most of the options are pretty unspectacular, neither poor nor exceptional. They get the job done, and most listeners can't tell the difference anyway. The Sony MDR-1 headphones (MSRP $299.99) fall squarely into that category. The ear pads feel like feather pillows on your head, and the durable build should hold up under stress, though they don't fold down into a particularly portable configuration. They might make for a decent set of studio headphones—except that the volume falls off in the range where guitars and horns sit.
Our editors review and recommend products to help you buy the stuff you need. If you make a purchase by clicking one of our links, we may earn a small share of the revenue. Our picks and opinions are independent from any business incentives.