For nearly 15 years, Reviewed.com has tested thousands of products all to help consumers buy, use, and understand electronics, appliances, and now cars. This week we tested some high-end fridges, cameras, and laptops—and even made some predictions for the future.
Kenmore Elite 72052 Refrigerator Review
If you're looking to fit your kitchen with a spacious French door fridge in shades of bright white and cool blue, consider the Kenmore Elite 72052 (MSRP $3,529). It aced all of our performance tests, so food will stay fresh and crisp for longer than in most of its competitors. Modern touches, like blue LEDs that illuminate the interior and a hinged bottom-freezer door, offer an alternative to the mostly stainless, mostly pullout-drawer designs of the day.
Sony Cyber-shot QX10 Digital Camera Review
If compact cameras can't beat smartphones, Sony thinks that they might as well join them. The Cyber-shot QX10 (MSRP $249) has the optics of an entry-level point-and-shoot, built into a round chassis with a spring-loaded grip that can attach to any smartphone body. It connects to Android or iOS phones wirelessly through a Sony App, and basically turns your phone into the viewfinder, menu system, and interface for sharing. Image quality isn't noticeably better than it would be with a smartphone camera, but it does have a 10x optical zoom, and can be held separately from the phone for some cool off-angle shots. It's a cool accessory that can enable some shots that would be otherwise hard to snap.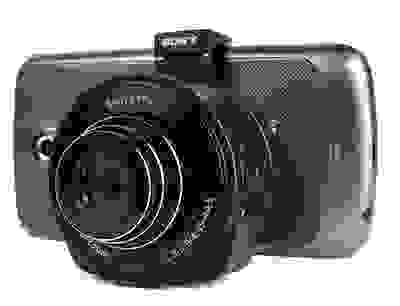 Samsung ATIV Book 9 Plus Ultrabook Review
The Samsung ATIV Book 9 Plus (MSRP $1,399) ticks off all the boxes: Slim and sleek design, snappy performance, and one beautiful screen. The 13.3-inch monitor has even more pixels than Apple's vaunted retina display. The keyboard and touchpad are up there with the best on the market, and the 9 hours of battery life is respectable, especially when it's pushing such a high-res screen. For the price, some users might like to see some heartier raw specs (or at least the ability to upgrade RAM), but we like this ultrabook.
5 Futuristic Technologies That Will Be Mainstream in 10 Years
With all the fuss about 3D printers and OLED displays, we decided to take a look at 5 emerging technologies that will be mainstream in 10 years. Driverless vehicles and programmable quadcopters may sound fanciful, but give it a decade and you'll see them everywhere. Also, expect a smaller, stronger, longer-lasting battery to power them.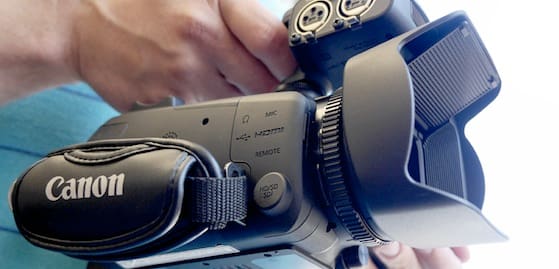 Canon XA25 Camcorder Review
Canon's smallest professional camcorder, the XA25 ($2,999), is an undeniably excellent product. It has loads of controls, top-notch handling, and impressive performance—all in a compact, unassuming package. If you're a documentary or student filmmaker who wants an all-in-one camcorder that's easy to transport, the XA25 needs to be on your radar. Just be aware that it doesn't offer the stylistically popular cinematic look that today's DSLRs do.
Our editors review and recommend products to help you buy the stuff you need. If you make a purchase by clicking one of our links, we may earn a small share of the revenue. Our picks and opinions are independent from any business incentives.