For nearly 15 years, Reviewed.com has tested thousands of products, all to help consumers buy, use, and understand electronics, appliances, and now cars. This week we tested some impressive, award-winning products, including the new Beats Heartbeats headphones, a massive, top-notch fridge from Samsung, and an uncharacteristic new camera from Fujifilm.
2014 Hyundai Equus Review
The Hyundai Equus is a high-end luxury sedan that feels like a reward for a career well done. Starting at $61,000 (and fully equipped at $68,920), the Equus is a relatively small indulgence as far as luxury sedans go. But its comfort, refinement, and wealth of on-board features puts it in tight competition with the Lexus LS460, which still costs some $10,000 extra. The Equus also boasts a 5.0-liter V8, compared to the Lexus' 4.6-liter mill. And if the LCD gauge cluster and heads up display don't impress you as a driver, the dual-screen rear-seat entertainment system will certainly impress your passengers.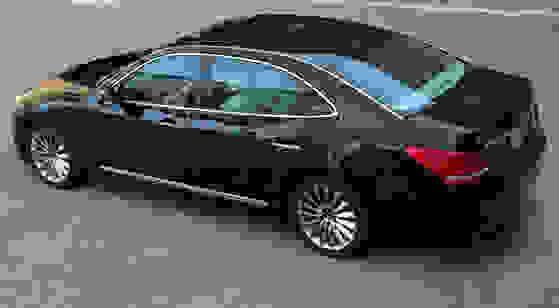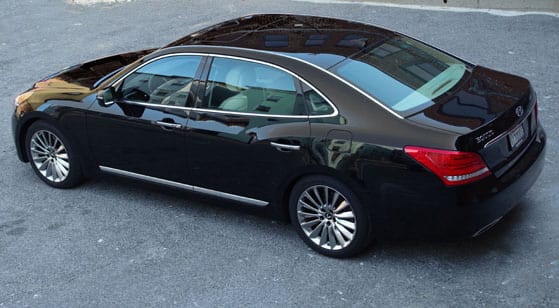 Fujifilm X-A1 Digital Camera Review
The new Fujifilm X-A1 (MSRP $599.99) is the most affordable X-Mount camera offered by Fujifilm. While the image quality is good, it doesn't live up to the standards of the other X-series system cameras—and neither does the dime-store build quality. Yes, it's $200 cheaper than its closest cousin, the X-M1, and some photographers might find the trade-offs fair. But for anyone looking for the sturdy, stylish bodies and excellent image quality that the X-series has offered up to this point, you should pass.
Samsung RF32FMQDBSR Refrigerator Review
A four-door fridge with a sleek metallic design, Samsung's powerful RF32FMQDBSR (MSRP $3,999) is the latest fridge to win our Editor's Choice award. Why? Temperatures fluctuated by less than one degree over the course of 72 hours. The design is bold, a four-door behemoth with 32 cu. ft. of storage. It's efficient, despite its hulking size, and should cost less than $49 to run for a year. Even the interface is great, with selections for Freezer, Soft Freezing, Chill, and Cool settings. The shelves are a bit hard to adjust, but otherwise, this is a great fridge.
LG LA9700 4K TV Review
We've been waist-deep in next-gen TV technology these past few weeks. Our conclusions so far? OLED is the real deal, drastically improving the viewing experience for any viewer. As for 4K...well, there's nothing inherently wrong with more pixels. But extra resolution doesn't mean you're getting a better display. The LG 55LA9700 (MSRP $3,999) is an example of that unfortunate truth. It's expensive, and aside from the 4K capability, there's nothing special about it—there's barely anything to watch in 4K yet, anyhow.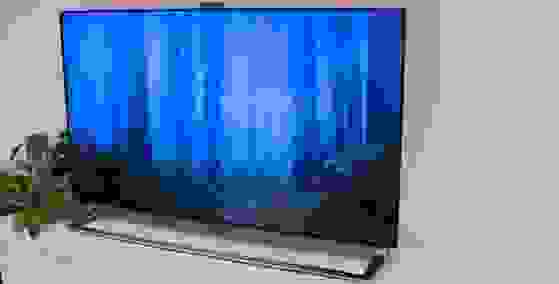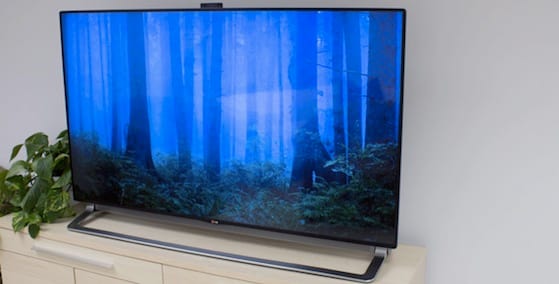 Beats Heartbeats Headphone Review
The in-ear Beats Heartbeats (MSRP $99.95) headphones are embellished with metallic gold spikes—a design flourish more reminiscent of Stars Wars than Lady Gaga, who endowed these headphones with her namesake. But maybe that's what you want. Headphone fashion aside, the Heartbeats boast some seriously bass-heavy sound. While it's certainly fashionable these days to obfuscate music with chest-thumping lows, the Heartbeats hold on to enough mids and highs to render a "big" sound with virtually no distortion. However, we don't imagine audiophiles will subscribe to these—the Lady Gaga-inspired design and emphasis on the low-end just won't woo the purists.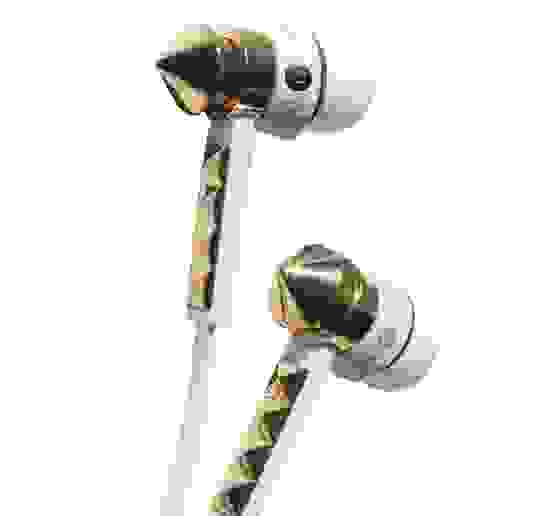 Our editors review and recommend products to help you buy the stuff you need. If you make a purchase by clicking one of our links, we may earn a small share of the revenue. Our picks and opinions are independent from any business incentives.