Reviewed
Sleep Number's New X12 Monitors Your (Deliciously Comfortable) Downtime
It knows when you're sleeping, it knows when you're awake...

Credit:
Smart technology has already revolutionized the way we keep track of our waking hours. It only makes sense for it to start monitoring our sleep, too.
While previously-released devices have had the ability to monitor users' vital signs while they sleep, they've always required the user to wear additional peripherals. The X12 is the first bed with built-in smart monitoring technology, so no extra components are required.
The X12
The X12 has monitoring capabilities built right into the mattress. It's even sensitive enough to detect differences between two partners in the bed, and to differentiate between others (like pets or kids) who join you, so their vital signs won't skew your results.
It's a Sleep Number, so it's pretty much a given that it's going to be comfortable. The X12 has all of the features we've come to know and love from those daytime TV commercials: the adjustable angles that can be controlled independently by each side of the mattress, the Memory Foam surface that is comfortable and inviting. Trust me, I almost fell asleep right in the middle of the trade show floor when I sat down on this thing. A man who was sitting on the sample bed next to me sat there so long, and remained so immobile, that I began to wonder of he was part of the display. Clearly, this is a bed that's easy to enjoy, and that isn't even considering all the things it can do for your health and habits.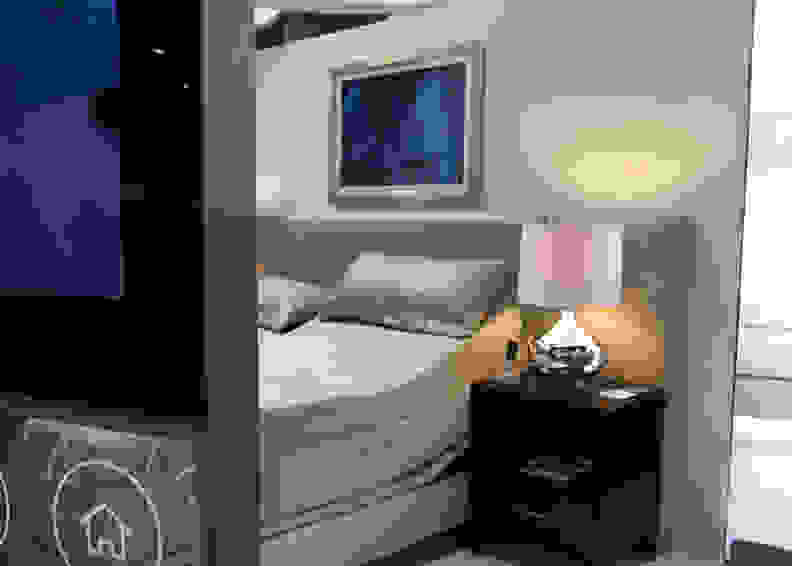 SleepIQ
The key to the X12, and the true reason for its appearance at CES this year, is the built-in smart platform known as SleepIQ. The platform combines wireless and Bluetooth technology with sensors built into the X12 to monitor the restfulness of your sleep and give you a score out of 100 based on the quality of rest you're getting. The free application lets you monitor daytime activities, such as caffeine intake, bedtimes, and exercise levels, in order to calculate how they affect that rest, and to adjust accordingly.
This all sounds pretty great, right? The fly in the ointment, so to speak, is that the X12 will be hitting the market this year with an $8000 price tag for the queen-size model. To be fair, that price includes a whole host of extras, perks, and amenities: everything from built-in nightstands, under-bed lighting, and two voice-controlled wireless remotes come with the bed to take full advantage of the various features.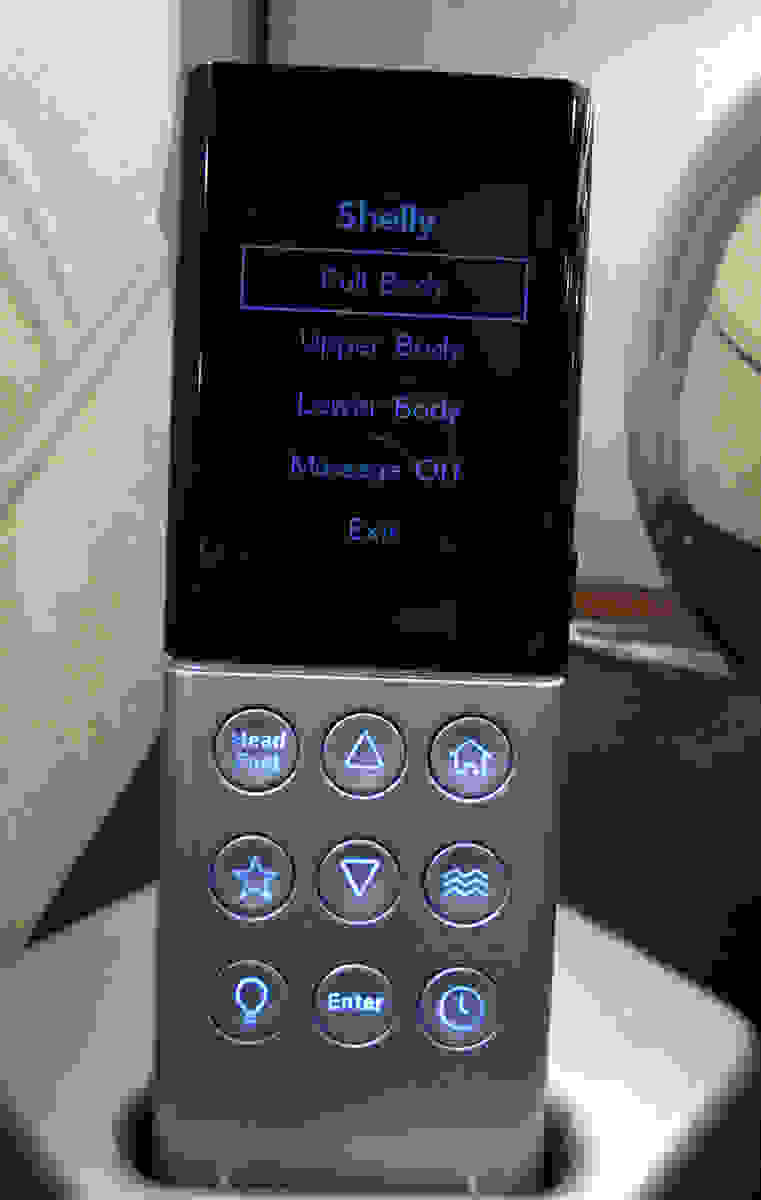 Partner Snore
Destined to save many a marriage, the Partner Snore feature stops snoring in it's tracks. If you're being disturbed by your partner's snoring in the middle of the night, you can either push a button or speak a command, and the bed will unobtrusively tilt your partner's sleeping position by five degrees—enough to stop the snoring but not enough to wake him or her. We hear this works better than an elbow to the eye socket.
Rest Easy
If all of this sounds fantastic, and has you lamenting your fate because an $8000 bed seems a touch overpriced, don't despair. Later this year, Sleep Number will be attaching the SleepIQ technology to its entire line of beds, so theoretically you could buy a much cheaper model and get, at the very least, the same monitoring technologies.
The concept of "smart sleep" and all that it entails is hopefully going to be a major component of health technology in the upcoming future. With the X12, Sleep Number is giving us a sneak peek into how beneficial this could end up being for our long-term, overall health and wellbeing. We say nighttime has never looked so bright.