It's almost time for college students to start heading back to campus. We've rounded up some of the essential gadgets and small appliances to make any dorm room or apartment feel like a proper place of residence.
Mini Fridge: Cold Drinks and Leftovers
A mini fridge is more than just a cold box for beer. It's a badge of pseudo-adulthood, a signal that this 8 by 10-foot cement-walled room is a home, and a grown-up person with a grown-up appliance lives here.
That's adorable, but as tens of thousands of freshmen will learn before orientation ends, these ain't real fridges. Uncooked meat and fresh produce won't keep for more than a few days, and pizza boxes won't fit. But compact fridges are super-convenient for chilling drinks and short-term food storage.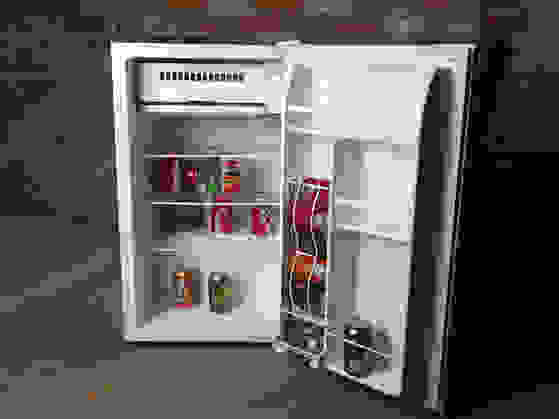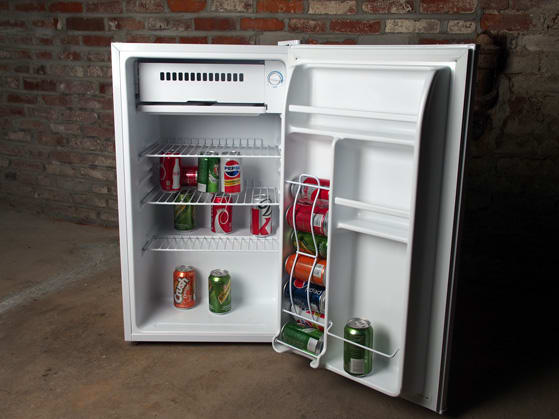 Our favorite budget mini fridge is the Kenmore 93382, a 3.3 cubic-foot model available at Kmart for about $100. It can hold down a pretty serious party, packing in 72 cans of whatever it is you're drinking, and can cool a six pack to drinking temperature in under 30 minutes. It holds cool, consistent temps in the fridge and freezer compartments. Best of all, it costs less than other new compact refrigerators we found.
Laptop: Comfort Is King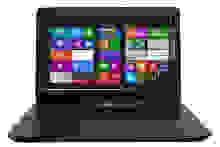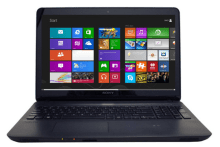 College is expensive enough already, so you probably won't want to spend more than you have to on necessities like a laptop. The Sony VAIO Fit 15E (MSRP $899) is our recommendation for an affordable, comfortable machine. It runs Windows 8 by default, has a mighty 8GB of RAM so you can run a handful of programs at the same time, and its full-size keyboard should help when it's time to write term papers. Bonus: The screen is big enough to watch movies in a small group if you don't have a TV.
#### Microwave: Whatever's Cheap When it comes to cheap microwaves, [they're all the same](https://ovens.reviewed.com/features/budget-microwave-roundup). Seriously. We ordered four microwaves from four stores, and they turned out to be functionally identical, likely made in the same factory on the same assembly line. Only the names (and designs of the front panels) are different. So follow your wallet, and go for the low-cost option. As we post this, the cheapest model from the [batch that we tested](https://ovens.reviewed.com/features/budget-microwave-roundup) was the **RCA RMW733** microwave, [available at Walmart for $45](http://www.walmart.com/ip/RCA-0.7-cu-ft-Microwave-Black/19895935).
Even with an unremarkable 700 watts of power (the maximum wattage that many dorms allow, for what it's worth), any of these bottom-end machines can cook through frozen insta-meals, reheat leftovers, and pop a decent bag of popcorn. #### Headphones: Quiet Time Whenever, Wherever When you live in cramped quarters like a dorm room, you learn to cherish all the quiet time you can get—and your neighbors will thank you for not blasting dubstep into the hallway at full volume. So a good set of headphones is a worthy investment for any college kid. At $249, the **[Beyerdynamic Custom Pro One](https://headphones.reviewed.com/content/beyerdynamic-custom-one-pro-review)** headphones might seem too expensive, but hear us out. The sound quality is superb, and they block out enough ambient noise to help you focus during midterms. Most importantly, they're durable and repairable. If the cord breaks, just buy a new one. You'll have these for years, and you'll get a lot more out of them than any rapper-branded headphones on the market. #### Electric Kettle: Hot Water Dispenser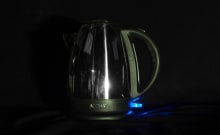 Electric kettles aren't just for tea snobs—they're the perfect complement to the dorm-room diet. Staple foods like ramen noodles and Kraft Easy Mac need just one added ingredient—boiling water—and that's exactly what kettles make.
Our pick for a low-cost kettle is the Aroma Hot H20 X-Press, available at Target for about $33. It boils a liter of water quicker than any other models we've tested, and costs less than other kettles with metal shells.
Colleges tend to ban electric kettles from their dorms, but if you live off campus, this is a handy gadget to keep around the apartment.
TV: You Can't Study All The Time
Most dorm rooms don't offer a lot of surface space aside from a desk, so a big-screen TV is a non-starter. You should probably be studying, but if you feel an unrelenting need to have a TV in your cramped quarters, a 32-inch set should fit.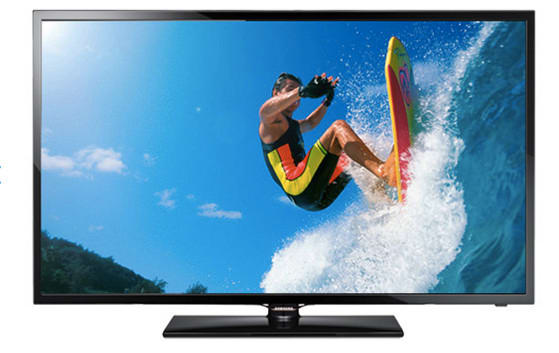 Our favorite flat panel at this size is the Samsung F5000, an LED TV with fantastic picture quality for the price (under $375 at Amazon.com), and plenty of HDMI ports for hooking up game consoles or laptops. It comes in some smaller sizes too, in case you're crammed into economy housing.
Tablet: More Than a Luxury
Tablets seem like a luxury, especially if you have a laptop. But with the rising popularity of electronic textbooks, students can point to a legitimate academic use for them. And at the very least, many of them aren't much more expensive than the fresh iPods everybody took to college 10 years ago.
The best tablet right now, regardless of price, is the second generation Google Nexus 7, available anywhere electronics are sold for $229. The 7-inch screen makes it easy to toss in a backpack and tote around, and the Android ecosystem is as strong as it's ever been. Even Apple fans should give this thing a look.
Hero Image: iStockphoto
Our editors review and recommend products to help you buy the stuff you need. If you make a purchase by clicking one of our links, we may earn a small share of the revenue. Our picks and opinions are independent from any business incentives.