Designed for people who grill, not people who look at their grills out the window.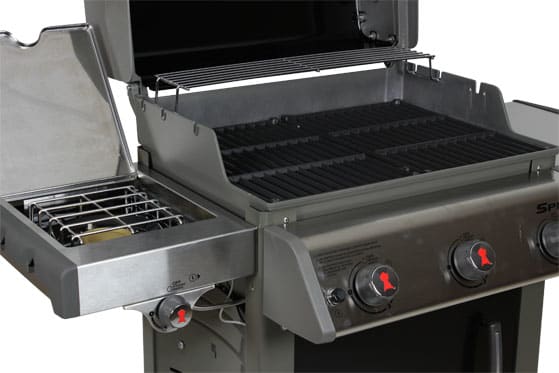 The 's design straddles different genres, with one foot in the "outdoor kitchen" camp and another in the tradition of the black One-Touch that made Weber a household name. The front-mounted knobs don't seem that heavy-duty, but we do prefer having the knobs front and center instead of on the side tray, like some other grills. The features a side-burner tucked into the left shelf, providing a way to cook with pots and pans alongside everything else. Below the 424 square inch porcelain-enameled cast-iron grates, three burners lit by an "electronic crossover" system supply the heat. The "crossover" in "electric crossover" means that one burner lights the next and so on. Weber's "Flavorizer Bars" are really just a fancy name for flame tamers that shield the burners from drippings—like the lava rocks in the old gas grills—which collect in a disposable tin pan. To the right is a standard shelf, and the grill provides six tool hooks. Weber conveniently included a fuel gauge so you don't have to guess how much fuel is left.
"I'm not like other grills."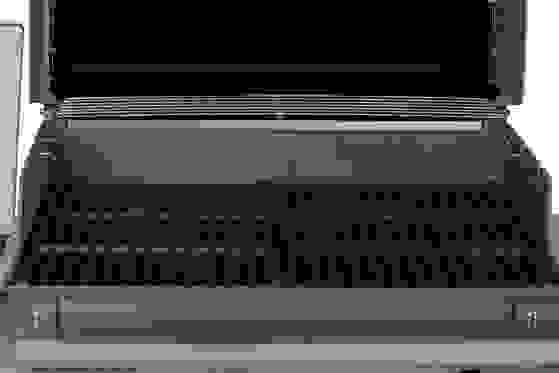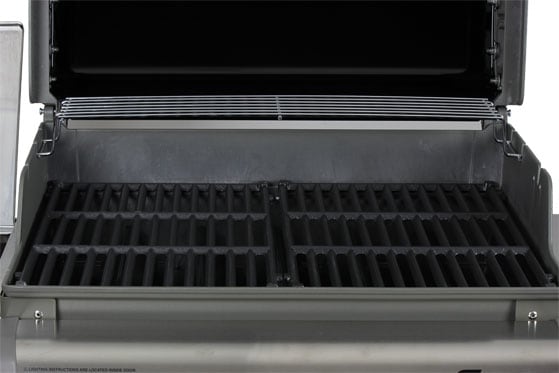 It's rare to see a grill that gets excellent numbers across our performance tests. Many gas grills, although they're better at preheating, often have issues with hotspots since having a small number of burners can make it difficult to produce even heat. But this just isn't a problem for the . The temperature remained fantastically uniform across the 424 square inch surface, and the grill preheated really quickly, uniting two performance categories that are often mutually exclusive. Only one small thing overshadowed a near-perfect report card: the handle and body temperatures, which were a bit too hot for our liking.
We've got some burning love for this grill.
The clearly has a lot going for it besides its sturdy feel and outdoor kitchen inspiration. This is among the best lab results we've seen in terms of temperature evenness across the grate, and does so without giving up a quick preheat time. As a mid-size grill, it doesn't dominate a deck or patio but it's certainly big enough to get some serious work done. At $649 (MSRP) it's not cheap, but if you as many of your summer evenings cooking outside as in, you'd be remiss if you didn't consider the .
The 's solid feel and feature list might lure a user in, but it takes actual performance excellence in lab tests to win us over. In all performance tests, the grill impressed us with even temperatures and fast preheat. But wear oven mitts! The handle temperature test didn't go so cool.
Because not waiting is better than waiting.
Many grills have difficulties heating up quickly. Grilling is often a ritualistic process where time isn't so important, but it can be nice to have the option to grill in a hurry. Impressively, the hit 625°F in just 7 minutes 50 seconds, certainly fast for any grill.
No hotspots to worry about.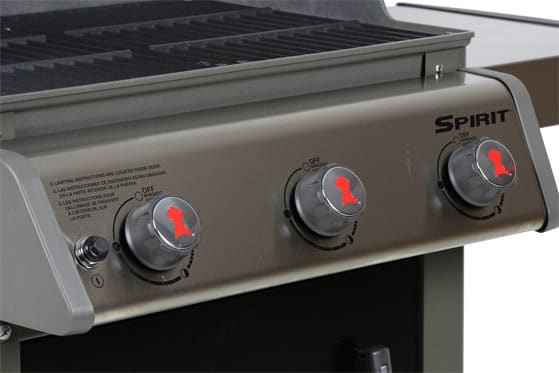 At both low- and high-fire temperatures, we recorded very even temperatures across the 424 square inch grate. On low, the standard deviation from the average temperature (459°F) across all the sensors was just 46°F—a small difference in grill terms. On full power, it wasn't quite as good but still impressive: the standard deviation was 57°F off an average temperature of 716°F. The small standard deviations mean that any given area on the grill's grate is pretty close to the average temperature of the entire grill. Good news!
Wear an oven mitt!
If not for the handle and body temperature tests, we'd have hardly a bad thing to say about this grill. After 15 minutes at full temperature, the grill handle was 162°F and the body was at a whopping 439°F, both of which are way too high. If you buy this grill, take care where you put it so the body doesn't melt something important. And wear an oven mitt. This grill's hot.
Meet the tester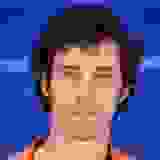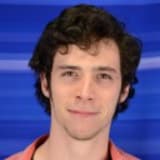 Ethan Wolff-Mann
Staff Writer
@ethanwolffmann
Ethan writes reviews and articles about science for Reviewed.com, and edits the Science Blog. He's originally from Vermont and thinks the bicycle and guitar are examples of perfected technology. Prior to Reviewed.com, he studied furiously at Middlebury College.
Checking our work.
Our team is here for one purpose: to help you buy the best stuff and love what you own. Our writers, editors, and lab technicians obsess over the products we cover to make sure you're confident and satisfied. Have a different opinion about something we recommend? Email us and we'll compare notes.
Shoot us an email