Audio-Technica's new flagship consumer headphones, the ATH-MSR7 (available at Amazon), have hit this balance of form and function right on the head. Featuring aluminum and magnesium housing alongside a rich, consumer-friendly sound, the MSR7s are a clear winner for anyone that doesn't mind spending a little more for better quality.
Fans of big, booming bass will be a little disappointed, though; The MSR7s don't place a heavy emphasis on any one frequency range, so if you like to feel your music thump in your chest, these may not be for you. However, if you don't need your bass boosted to eardrum-shattering levels, the MSR7s deliver impressive sound in a package that's not too shabby to look at.
The Audio-Technica ATH-MSR7 Headphones (MSRP: $249.95) have the looks—and price tag—of a high-end pair of headphones. In order to break down exactly how well the MSR7s perform we took them to our lab and put them through a series of tests to find cold, hard facts to go with what we were hearing.
Plush comfort meets high-end design
When the price of high-end headphones gets into the triple digits, there's a new level of expectation for build quality and design. The headphones need to have plush padding around the earcups and the headband, there should be ample range of motion to fit any size, and they should look good too. The MSR7s check off each of these boxes.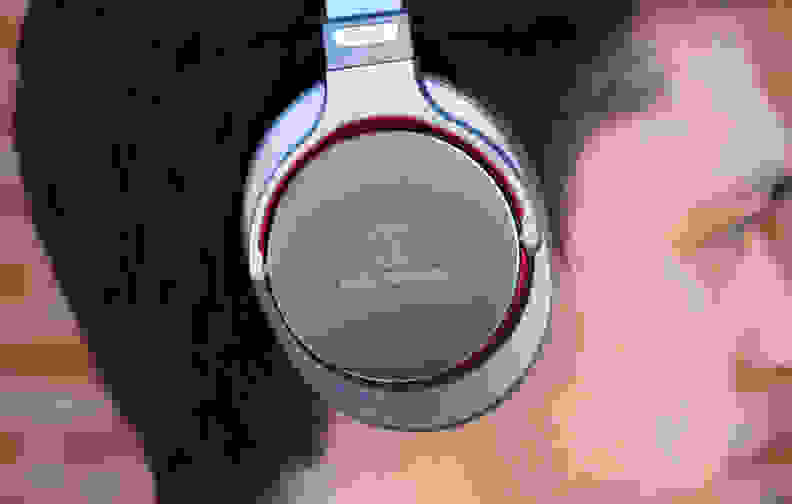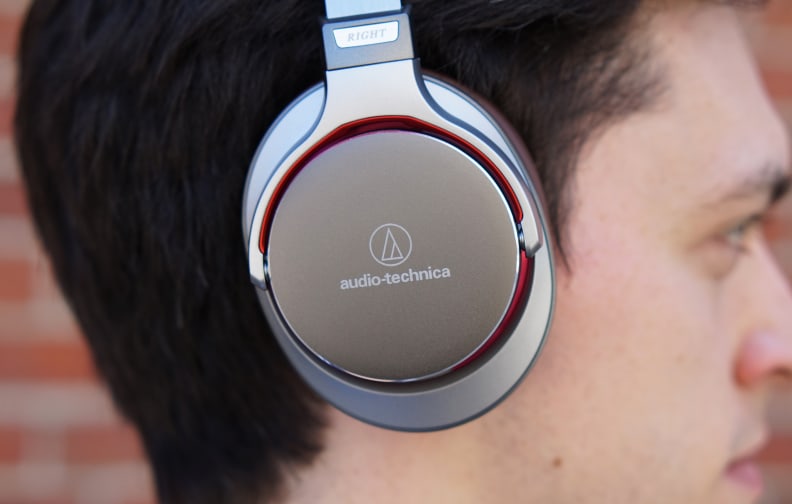 The MSR7s come in two colors options: black and gunmetal grey. We were sent the gunmetal grey option, which features brown padding for the earcup/headband and red highlights around the grey earcups. There's not a lot of innovation going on here, as the MSR7s look pretty similar to other high-end headphones on the market.
The MSR7s have premium looks thanks to the aluminum included in the build.
But this isn't a bad thing. Audio-Technica includes a healthy amount of aluminum in the build—ditching the all-plastic housing of other models—and otherwise smoothes the lines for a more appealing design. It's not a lot, but it's enough for the MSR7s to look and feel a step above the average pair of headphones.
Looks don't mean much if they're not comfortable. Thankfully, the earcups and headband both include thick memory foam padding. Not only are the cups shaped to better fit your ears, but the memory foam does a stellar job of conforming to the shape of your head for a more comfortable fit. When you first try them on, the MSR7s can feel like they're pressing a little too firmly. This got better over time, but I'd highly recommend trying them out for yourself first.
Audio-Technica only includes a few accessories here. While the earcups rotate to create a slimmer profile, the band doesn't collapse, so you're still left with a lot of bulk. In order to increase portability, Audio-Technica includes a thin, leather carrying pouch. There isn't much to it, but it beats stuffing them loosely in your bag on your way out the door.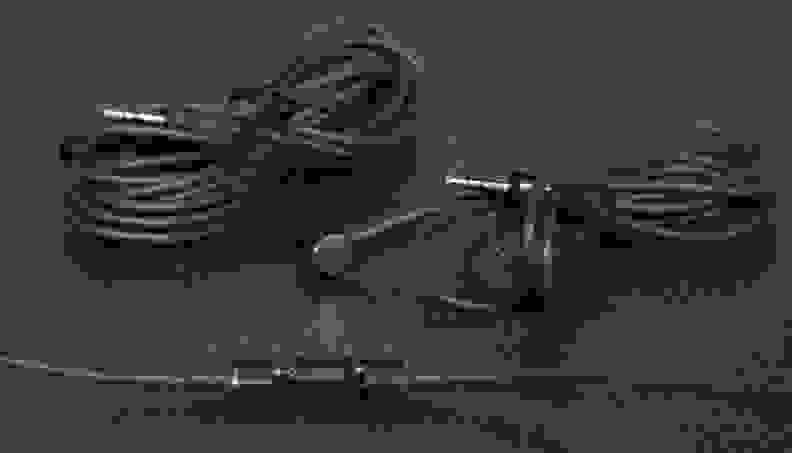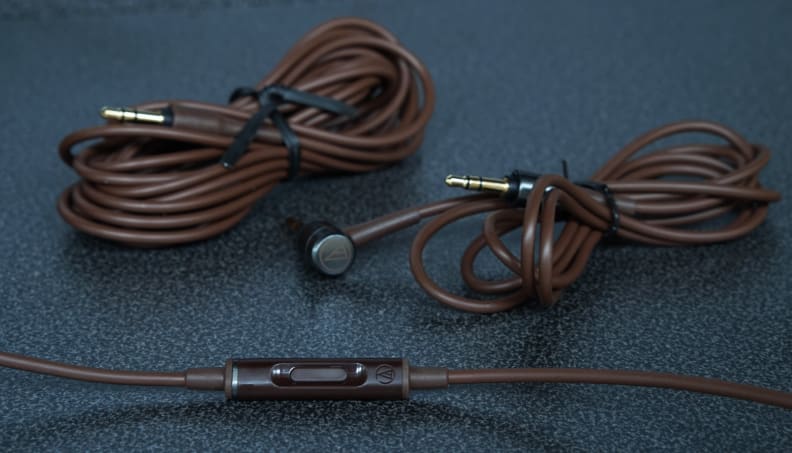 There are also three different audio cables for you to swap out depending on your needs. There's a four foot plain cable, a four foot cable with an in-line remote and mic, and a roughly ten foot plain cable. The remote cable is a one-button model that will let you play/pause your music, skip/rewind tracks, and answer/hang-up phone calls. Unfortunately, there isn't a way to control volume other than digging in your pocket or purse and adjusting it manually. While it's certainly not the end of the world, it's easy to get annoyed if you're dealing with an overcrowded subway.
Generally speaking, headphones fall into two categories when it comes to the type of sound they produce, studio-grade and what we consider "consumer friendly." Not content to choose a side, the frequency response graph produced by the MSR7s shows something that falls somewhere in between the two.
Most consumer-grade headphones attempt to follow an equal-loudness contour (represented by the blue line below), which means the harder to hear frequencies are boosted so the entire spectrum can be heard equally as well. Meanwhile, studio-grade headphones are designed to produce a flat frequency response in order to aid professionals and amateurs while they mix their own music.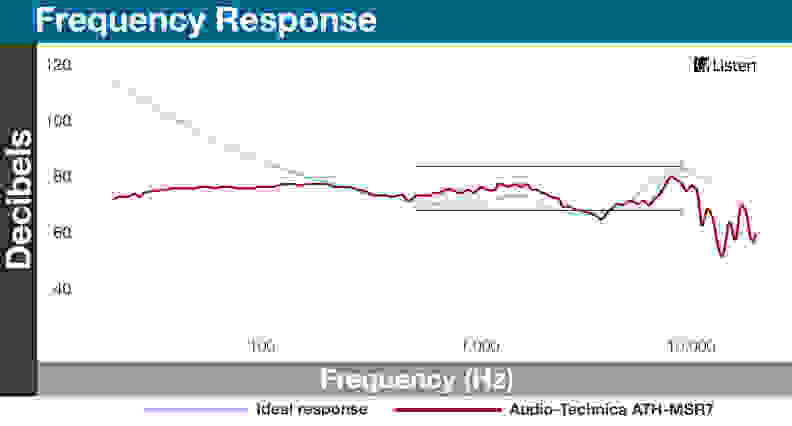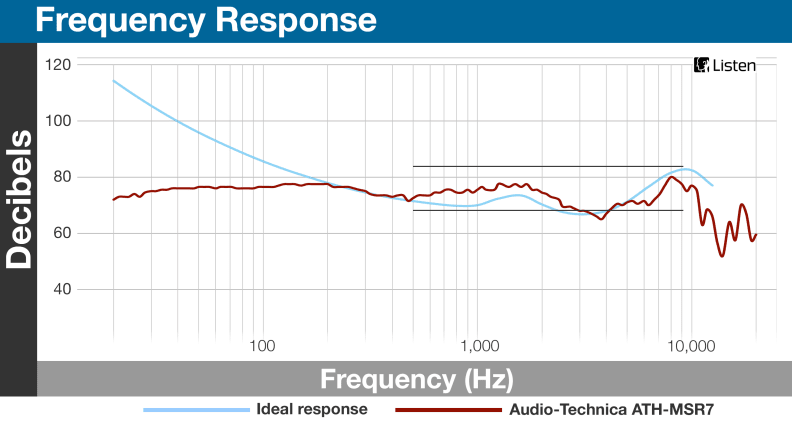 For the MSR7s, we started with a parent signal of 82dB and then measured what the headphones produced across the audible frequency range. The sub-bass and bass range (0–300Hz) doesn't receive any kind of boost and is actually fairly low—. The midrange frequencies start an upward curve that mimics the equal-loudness contour—especially between 1 and 2kHz—which are boosted in order to be heard more easily. The upper mids dip fairly low in volume—even lower than sub-bass—before shooting back up to 80dB around 8kHz.
It seems like Audio-Technica was attempting to appeal to the broadest range of people possible. The MSR7s don't produce chest-rumbling bass while keeping the rest of the spectrum pretty well balanced so one type of sound doesn't dominate the rest. The aim seems to be that no matter what genre music you listen to, it'll sound great on the ATH-MSR7s.
No matter how good your headphones are if the sound is being polluted by ambient noise they're not going to sound as good as they should. That's why isolation is so important to consider when purchasing a new pair of headphones. This test examines the raw isolation capabilities of a pair of headphones so you can expect to drown out even more unwanted sounds if you play music.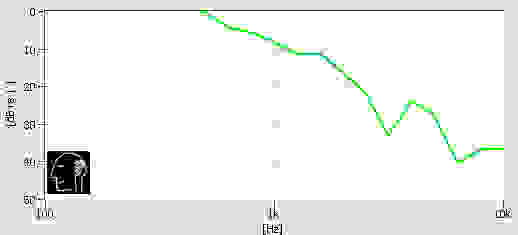 The MSR7s perform on par with the over-ear headphones—good but not great. Sub-bass and bass sounds—like the subway or bus engines on your commute—won't be diminished at all. You won't even notice a drop at all until you encounter midrange sounds. While the sounds at 1kHz will be dropped down to half of what they normally are, it's unlikely you'll encounter sounds that high during your normal day.
The relative volume of the higher frequencies keep that momentum and continue to drop dramatically. At about 5kHz, the relative volume will be as low as 1/8th as loud as it was originally. While it's extremely unlikely there are sounds in this range that you'll hear, if you did, you wouldn't even be able to hear them.
An all-around smooth listening experience
While other expensive headphones have let the audio suffer in favor of devoting more resources to good looks, Audio-Technica didn't shirk its responsibility to quality sounds. We measured a frequency response that borrows the best features from studio-grade and consumer headphones for mass appeal.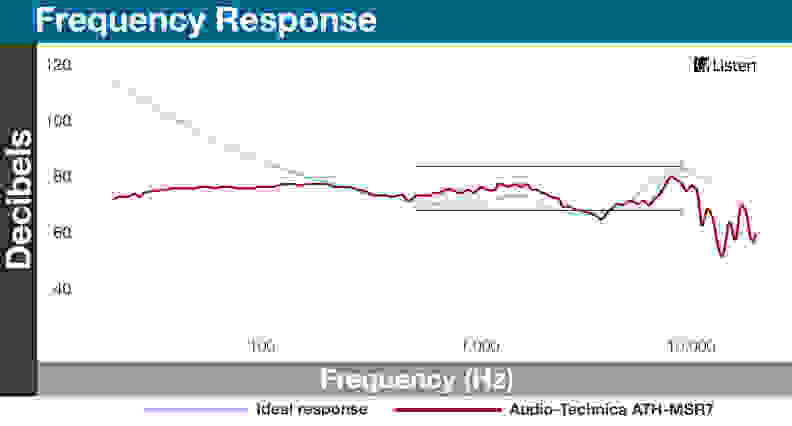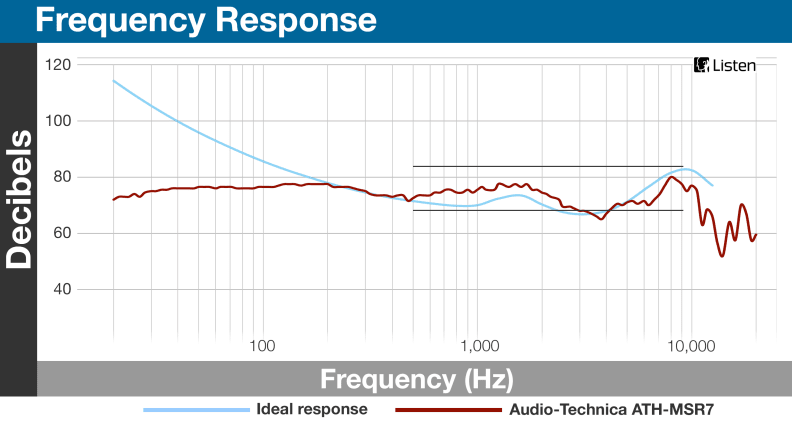 At first glance, the MSR7s sound output appears to be fairly flat, so no one type of sound—bass, midrange, or treble frequencies—is emphasized over others. While this would normally be fantastic news for studio buffs looking to equalize their own music, the response isn't completely flat. Instead, the MSR7s take a cue from the equal-loudness contour, so harder-to-hear sounds can be picked up more easily by the human ear.
The end result is a pair of headphones that produce a rich, consumer-friendly sound that should complement almost any genre of music. Almost. Fans of booming bass won't find what they're looking for, as the MSR7s downplay the sub-bass and bass sounds in favor of the midrange and high frequency sounds.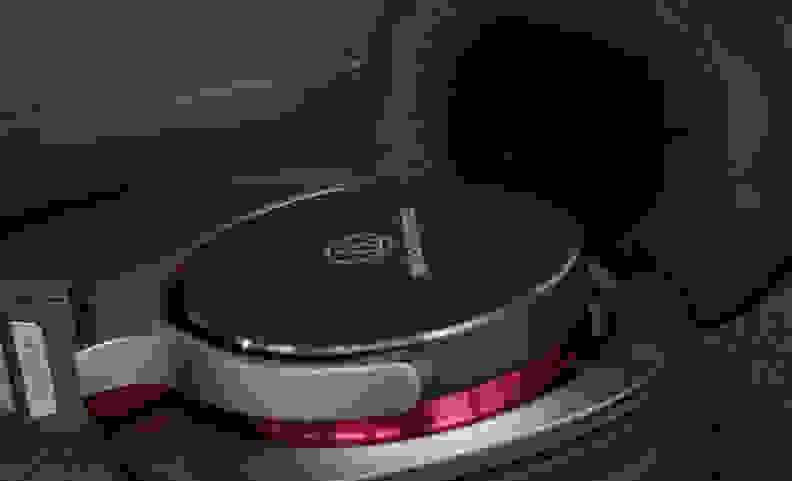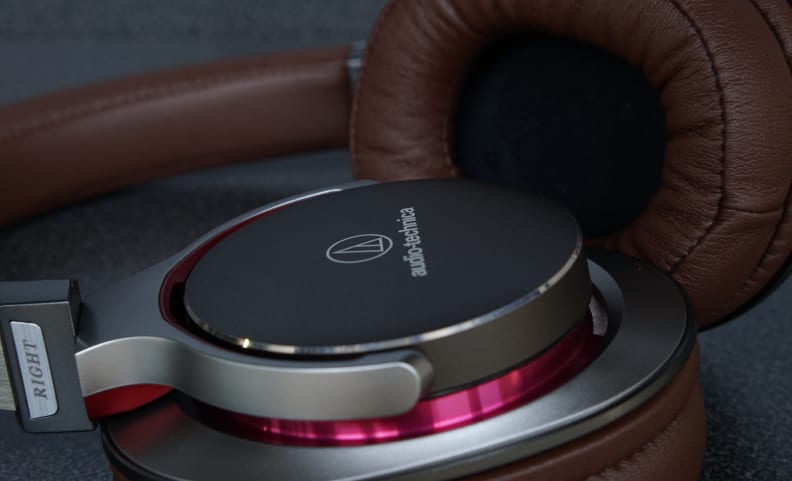 Regardless of what type of music you enjoy, if the ambient sounds of your environment bleed in it's not going to sound as good as it can. Thanks to the plush earcups and tight fit, the MSR7s manage to block a decent amount of outside sound. Although the sounds of a subway or the bus engine from your commute won't be diminished significantly, midrange sounds—like office chatter or just general hubub—will be lowered to about half of their original volume.
Sounds from your environment aren't the only thing that can affect the quality of your music. Fuzzy, crackling sounds can find their way into the most well-constructed headphones and leave your music unenjoyable. Fortunately, the MSR7s measured a level of distortion that was just barely on the audible level. Unless you have extremely sensitive hearing, you won't hear anything but your sweet, sweet tunes.
For a no frills, high-end experience, the MSR7s are one of the best choices out there.
The ATH-MSR7s are Audio-Technica's current flagship consumer headphones, and it shows in the attention to detail in design and sound performance. While $250 can seem pricey, it's a luxury that's worth it once you experience what a great pair of headphones sound like. The MSR7s aren't perfect however. Bass lovers will want to keep looking, as those frequencies don't get as much attention as other headphones. The fit can easily be tight and uncomfortable, too.
If you're looking for a little more control over your headphones, the best choice are the Beyerdynamic Custom One Pro Plus (MSRP: $230.00). As the name implies, multiple features can be personalized to your tastes, including the design and the type of sound produced. Thanks to its customization and great sounds, the Custom One Pro Plus have earned a well-deserved spot as our current top-rated headphones.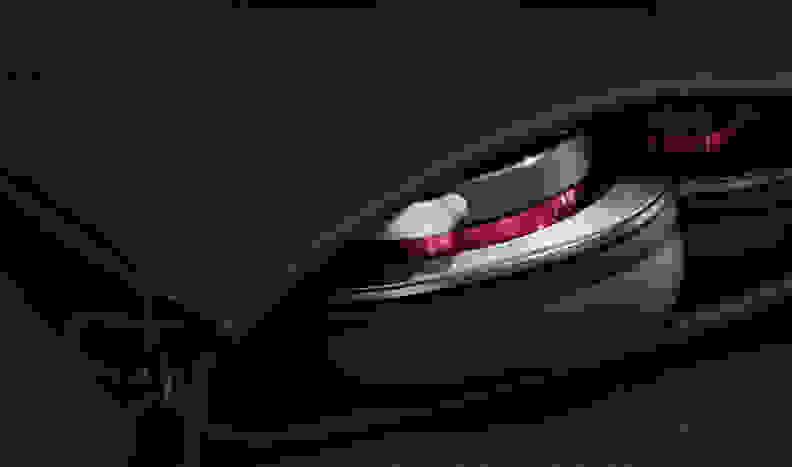 But if you're willing to spend a little extra and want added functionality for that price, we'd recommend the Sony MDR-1ABT (MSRP: $399.99). They have a similar design as the MSR7s—without the tight, clamping pressure—and have the added benefit of wireless Bluetooth audioand a touch-sensor built right into the earcup.
If those extra features seem a little daunting, you're not alone. The ATH-MSR7s ditch the unnecessary embellishments to focus on above-average looks and audio. They're perfect for the average consumer that wants a little more quality without breaking the bank completely open.
If you've ever purchased a pair of cheap headphones—or neglected your own pair—it's likely you've experienced distortion, which manifests as audible crackling or fuzzy sounds. If ambient sound can lower the quality of your music by infecting your music, distortion has the potential to ruin it.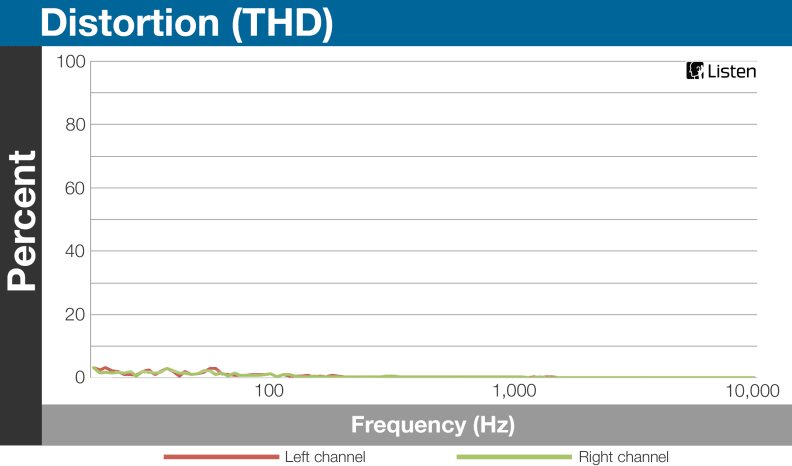 We consider anything above 3% to be audible to the average human listener, while audiophiles and those with sensitive hearing could probably pick it up at even smaller percentages. The sub-bass frequencies (0–60Hz) feature the highest percentage of distortion in the MSR7s, which fluctuate in a lot of peaks and valleys around 3%. The percentage is still relatively high in the low-end of the bass frequencies (60–300Hz), but stay closer to 1% before dropping to half that for the rest of the audible spectrum.
However, sub-bass and bass frequencies are the hardest range for human ears to pick up distortion in. Unless you have particularly sensitive hearing, it's entirely possible to listen to a wide range of music without ever picking up any kind of noise that wasn't meant to be there.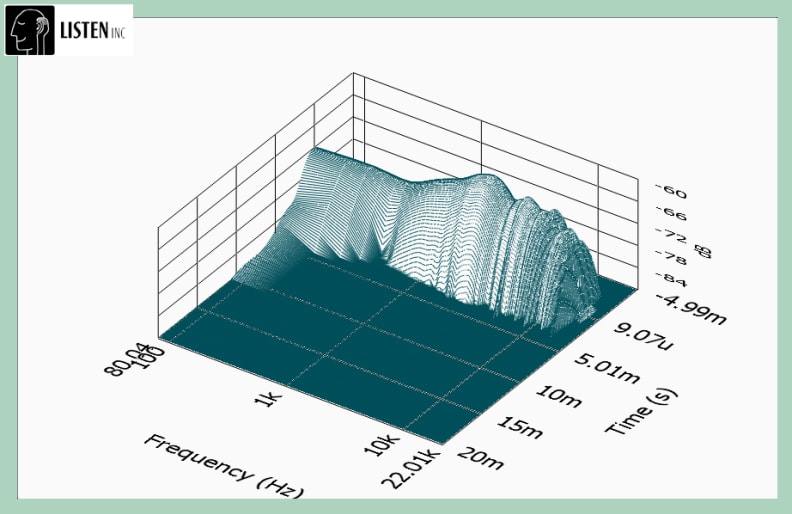 ×
Other Tests
Meet the tester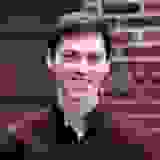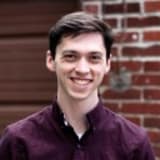 Nick Schmiedicker
Former Managing Editor
@@nschmiedicker
Coming from Buffalo, NY, Nick studied media production and arts journalism. When he's not writing about tech Nick can be found playing video games and keeping up on the latest in pop culture.
Checking our work.
Our team is here for one purpose: to help you buy the best stuff and love what you own. Our writers, editors, and lab technicians obsess over the products we cover to make sure you're confident and satisfied. Have a different opinion about something we recommend? Email us and we'll compare notes.
Shoot us an email