Time in the lab revealed a very consumer-friendly frequency response, with heavy support for sub-bass and bass elements without any notable losses by way of midrange and high frequencies. Generally low distortion results and good tracking mean you're not just paying for the Beats fashion statement—you're paying for great-sounding headphones, too.
Beats Electronics has taken over the music world, and at first glance it's easy to see why. The audio company (recently acquired in a landmark deal by Apple Inc.) specializes in colorful, stylish headphones that are just as much of a fashion statement as they are audio tools.
While they might look almost exactly the same as their predecessors, the Beats Solo2 on-ears (MSRP $199.95) are a huge improvement upon the original Solo on-ears by way of a subtler soundscape, with considerably less bass boosting. There's still plenty of low-end love here, but the overall sound grants respectable emphasis to the entire audible spectrum.
You're still trading comfort for style, however, as the inflexible hard-plastic design is a bit like high heels for your head. For many, though, Beats represents a fashion phenomenon that absolutely eclipses most of the headphone industry, and it's a price they're willing to pay.
If you want $200 sound, the Solo2 on-ears deliver. If you want $200 sound and comfort, you're better off spending slightly more for something like our current top-ranking Beyerdynamic Custom One Pro headphones.
Pain is beauty
Beats offers the Solo2 headphones in six colors: red, white, gray, blue, pink, and their iconic black-and-red. The design emphasizes simplicity, so the adjustable headband is clean and mostly seamless. Like most Beats headphones, these things are sleek.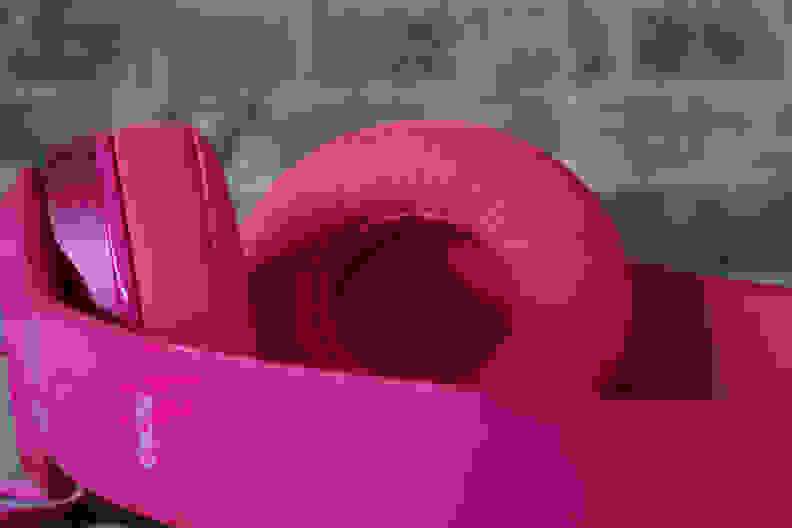 The detachable 1.361m cable (in a matching color) is sturdy and tangle-free, so you won't find yourself tearing apart a fussy knot whenever you want to listen to music. The only other feature here is Beats' "RemoteTalk" controller, which rests a few inches below the left ear cup. The controller allows users to adjust the volume, pause/play music, skip/scan tracks, and answer phone calls. Since there's only three buttons on the controller, there's a bit of a learning curve when it comes to mastering all of the command combinations. RemoteTalk is only compatible with iOS, so Android users will still have to take their phone out of their pocket every time they want to answer the phone or jump to another song.
The combination of the stiffness of the ear cushions and the overly-snug fit make these headphones difficult for long-term use.
The Achilles' heel of the Solo2 over-ears is their vice-grip tightness. The stiffness of the ear cushions combined with the overly-snug fit made them difficult for long-term use. They will, however, stay firmly in place for the hustle and bustle of subway commutes. For longer journeys, they can be folded and zipped up in a round carrying case. In my time with the Solo2s, I got the impression that they were built to last. The tight, uncomplicated design feels naturally durable in a way that busier over-ear headphones do not.
Ultimately, you'll have to decide whether style or comfort are more important to you. The Solo2 on-ears certainly look good, but the level of comfort here doesn't match the looks. Simply put, these headphones are hard on your ears.
The biggest complaint about the original Beats Solo on-ears was that they cluttered the sound stage with excessive emphasis on bass and sub-bass elements. The Solo2 are certainly a successor to that tradition, but by much more subtle increments.
We measure frequency response by feeding a constant sweep at 78 dB from 20 Hz through 10kHz, which is roughly the range of human hearing. By analyzing what decibel each frequency is played back at, we can ascertain just where a pair of headphones strengths and weaknesses lie. The Solo2 on-ears performed very well here, with no frequencies between 500 Hz (high bass) and 9kHz (very high trebles) sounding above 84 dB or below 68 dB.
Sub-bass and bass tones, on the other hand, play back around 90–95 dB, so you'll certainly hear plenty of booming bass compared to mid- and high-range frequencies. The other frequencies are still given a healthy amount of emphasis, however, especially the key mid-range between 1kHz and 2kHz, which receives little by way of over- or under-emphasis.

High-profile audio that lives up to the price tag
Whether or not you like Beats as a brand, there's no denying that the Solo2 headphones are pure performers—regardless of genre. Strip away the marketing and the flashy colors and you're left with a sound that's all business.
Naturally harder to hear instruments are given a little extra "oomph," helping them to stand out alongside the usual show-stealers.
You'd never want to use the Solo2 on-ears for studio mixing, and audiophiles will likely shun them, but they're perfect for most listeners. A mild over-emphasis of bass tones gently tapers into slightly quieter mid and high-mid frequencies, very closely following an equal-loudness contour. This means that naturally harder-to-hear instruments—bassoons, tubas, trombones, cellos—are given a little extra "oomph," helping them to stand out alongside the usual show-stealers: vocals, cymbals, and guitars.
We also tested a surprising lack of distorted elements considering the smaller speaker size and compact form factor. Other than the deepest, most imperceptible low-end notes, music playback is entirely free of audible distortion. Crisp, ringing trebles and quaking crescendos of bass have ample room to whisper or roar without risk of clipped notes or glossed-over harmonic details.
This on-ear style tends to clamp hard, forcing speaker drivers against your temples and offering up a soundscape that feels shallow compared to the roomier feel of over-ears.
If you intend to bring the Solo2 on-ears along during a commute, or you're a frequent flyer, you'll be glad to know that they do a decent job blocking out ambient noise. Provided you get a snug fit—which, with the way these cans clamp, should be easy—you'll notice that mid- and high-range frequencies like squeaking tires or tired squealers are dampened considerably. Deeper sounds, such as rumbling airplane engines or big rig horns, will still blast through at full volume.
The only drawback to the way these headphones operate is something that's intrinsic to their design. This on-ear style tends to clamp hard, forcing speaker drivers against your temples and offering up a soundscape that feels shallow compared to the roomier feel of over-ears. The quality of the sound itself is still terrific, but it's something that's worth keeping in mind if you've never owned a pair of on-ears before.
Whenever you play sound through a speaker, you risk distortion—it's just the nature of the translation. Our total harmonic distortion (THD) test measures whether or not distorted elements like clipped harmonics or muddled bass notes are present in music during playback. Generally, we like to see less than 3% THD from 60 Hz (bass) through 10kHz (peak trebles).
The Solo2 on-ears put on a bully show here, though we did find some discrepancies between the left and right speaker channel. The left channel produced sound below 3% THD across the entire spectrum, while the right channel muddles things a bit, hitting around 8-9% THD in the very low sub-bass range. Fortunately, this part of the spectrum is very hard for humans to hear, so it's hardly a black mark on these headphones' record.
You can expect this level of THD performance so long as you keep music volume below 117.66 dB, which is much too loud for safe listening anyway.


A solid marriage of style and sound
If the Solo2 on-ears have a single drawback, it's the uncomfortable fit when you wear them for extended periods of time. The audio quality here is terrific, but the fashion-forward on-ear design makes long-term listening a risky endeavor.
It's a shame that the Solo2 on-ears aren't more comfortable, since they actually sound better than they look.
While there's something to be said for the almost cult-like fashion statement attached to Beats headphones, it's a shame that the Solo2 on-ears aren't more comfortable, since they actually sound better than they look.
As good as the audio quality is, the price (about $199 online) is a little high for the caliber of design and materials. If you're looking for a combination of premium sound and comfort, there are cheaper options like the Beyerdynamic Custom One Pro, which can be found online for as little as $175.
Our isolation test measures how much ambient (outside) noise a set of headphones either passively or actively blocks while on, over, or in your ears. The Solo2 on-ears tend to clamp pretty tightly, forming a strong seal between the speaker pads and your outer ears that blocks a decent amount of noise.
While they don't do much by way of sub-bass or bass noise dampening, consumers can expect mid-range frequencies around 1kHz to be quieted by about 25%, and upper midrange and high frequencies to be quieted by as much as 40 dB, or roughly 75% less than their original volume. This is a decent result considering these aren't billed as noise cancelers.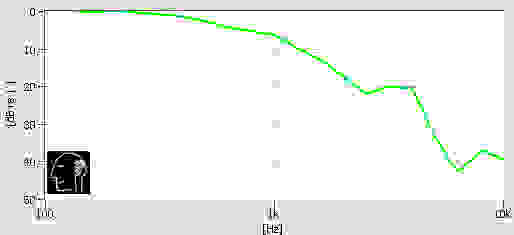 ×
New Gallery
Meet the testers
Michael Desjardin
Senior Staff Writer
@Reviewed
Michael Desjardin graduated from Emerson College after having studied media production and screenwriting. He specializes in tech for Reviewed, but also loves film criticism, weird ambient music, cooking, and food in general.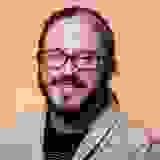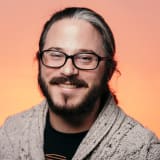 Lee Neikirk
Editor, Home Theater
@Koanshark
Lee has been Reviewed's point person for most television and home theater products since 2012. Lee received Level II certification in TV calibration from the Imaging Science Foundation in 2013. As Editor of the Home Theater vertical, Lee oversees reviews of TVs, monitors, soundbars, and Bluetooth speakers. He also reviews headphones, and has a background in music performance.
Checking our work.
Our team is here for one purpose: to help you buy the best stuff and love what you own. Our writers, editors, and lab technicians obsess over the products we cover to make sure you're confident and satisfied. Have a different opinion about something we recommend? Email us and we'll compare notes.
Shoot us an email