The happy fact is, Beyerdynamic struck a rare balance in the T 51 p, with sleek design, quality parts, and a comfortable fit. And the final, finishing touch? Great sound to match. Be sure to check out the brand-new T 51 i model (MSRP $313.99), as well, in case you're an iPhone user.
You won't want to take them off.
Unpacking the Beyerdynamic T 51 p on-ear headphones, I tried to emotionally prepare for the hours of probably uncomfortable listening I was about to experience. For a moment, though, the smart design captured my attention: A matte-finished metal band traces a delicate arc and falls into sleek, industrial limbs; cool, robotic-looking ear cups with soft leather pads finish the look.
Plush, comfortable on-ears? Who knew such a mythical creature existed?
I put them on and experienced a shock: These little things are so comfortable. Plush, comfortable on-ears? Who knew such a mythical creature existed? The fit is very steady, yet the band somehow clamps so lightly, and the pads are so incredibly soft, that these headphones are an absolute pleasure to wear. These are far and away the most comfortable on-ears I've ever worn.
Commuters won't find such luxuries as a remote or removable cable.
Of course, it isn't all fanfare and shooting stars—there are a few drawbacks to be aware of. To begin with, although the lightweight form and fully pivoting ear cups make the T 51 p a comfy travel companion, some of its other design qualities do not: The band doesn't collapse and the carry case is just silly—a fellow reviewer looked at me quizzically and asked if I was carrying a CD player. Commuters won't find such luxuries as a remote or removable cable, either, and that's too bad. For nearly $300, these conveniences should be included. Beyerdynamic doesn't skimp on all the goodies, though, treating users to a gold-plated stereo adaptor and airplane variety.
Robust, balanced sound
For a slew of reasons, many listeners are sure to enjoy these Beyerdynamics. That's right: "many," not all. If you're looking for a "clean," "light" profile with tons and tons of space for each note—maybe something ideal for classical listening—keep browsing, prepare your wallet for a harder blow, and consider an over-ear form factor.
The T 51 p on-ears provide hefty bass support, while tasteful balance everywhere else retains softer musical details, too.
Still, this is some quality sound. The T 51 p on-ears provide hefty bass support, while tasteful balance everywhere else retains softer musical details, too. Basically, instead of clumsily boosting bass, these Beyerdynamics instead drop the volume a bit throughout the middle notes; in other words, it's not so much that bass notes are amped up, it's that mids are a bit quieter. But don't worry—notes in the midrange are still plenty audible, as are very high notes. So bump to that bass all you want, you won't be robbed of overtones on guitar, piano, and the like.
Even better, these little guys tested with zero audible distortion, and the volume in the left and right speakers is near-flawlessly balanced, too. They won't help you much in terms of blocking rumbling, grumbling outside noises of the bassy sort, but the T 51 p headphones did hush the everyday clatter and chatter of my office. On the whole, these pricey on-ears perform to a high standard.
A+ comfort is very rare for on-ears. The T 51 p offers that and much more.
Beyerdynamic impresses with its T 51 p Teslas. Not only are they almost decadently comfortable—which is practically unheard of for on-ear types—they also offer tasteful, balanced sound quality. To be clear, these are quite bass-forward, so don't bark up this tree if you're searching for a "roomier," flatter profile.
Many will point out the tall price tag, of course: $289. And if you want the T51 i version for iPhone, it'll cost you even more. Still, if you're a commuter who wants it all in a musical travel companion, consider what the T 51 p brings to the table: no perceptible distortion, edgy, feather-light design, top-to-bottom comfort, and detailed sound in a compact body. In combination, that's a very tall order—and Beyerdynamic fills it.
As with every other set of cans we spend time with, the Beyerdynamic T 51 p Tesla headphones were thrown into the audio lab for a day of rigorous testing. Whatever the trial in question, time and time again I noted quality results: The frequency response is well-balanced, there is absolutely zero audible distortion, and volume remains nicely balanced between left and right speakers. Below, we break down the results for you.
The T 51 p is a real crowd pleaser, as its frequency response shows. Although the sound quality here is, in the end, quite founded in bass, the overall balance is such that delicate details are still quite audible, too. Instead of ramping bass up in volume, the T 51 p on-ears stick to a mostly flat response in the lower portion of the range. Bass frequencies of 80dB-100dB do get about 5dB of emphasis, but this is very modest compared to what you find on most products these days.

Yet bass is nevertheless quite prominent on the whole. That's because these Beyerdynamics also drop emphasis on some of the midrange; from 2kHz-4kHz, volume falls to 63dB. Since some of those aforementioned bass frequencies meanwhile live between ~75dB and ~84dB, music sounds very full in the low end. Nevertheless, middle and high frequencies are allotted enough emphasis that music retains its details, even with the eminent bass.
Talk about passing tests with flying colors: The T 51 p produced zero audible distortion from top to bottom. This is stellar. Generally, we hope to measure less than 3% of total harmonic distortion (THD) throughout the bass, middle, and high range, but these on-ears keep measures below 1.5% throughout most of the range.


Be sure to keep volume to a safe level, though, because if you increase it to more than 107.5dB, THD rises to more than that 3% mark—damaging your music with unwanted sounds and clipped harmonics.
For isolation, my test results for these Beyerdynamics run from great to just okay. The T 51 p will make quick work of high-pitched unwanted sounds, reducing them to more than 1/16 their original loudness.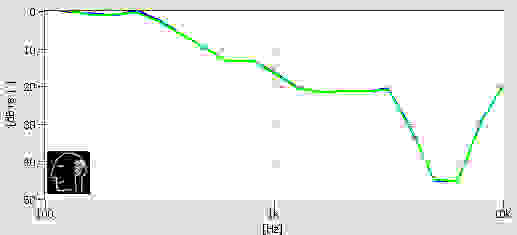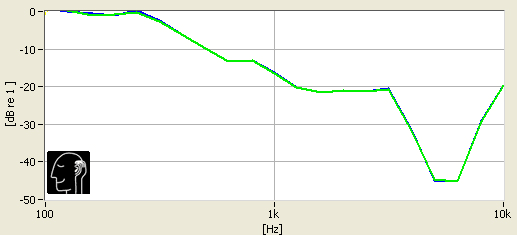 Don't expect much relief from grumbling, bassy irritants, though. A passing truck might be quieted to about half its volume, at most, but some low frequency sounds won't be blocked at all.
Meet the tester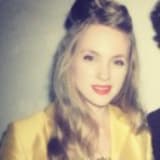 Virginia Barry
Former Managing Editor
@
Virginia is a former Managing Editor at Reviewed.com. She has a background in English and journalism. Away from the office, Virginia passes time with dusty books & house cats.
Checking our work.
Our team is here for one purpose: to help you buy the best stuff and love what you own. Our writers, editors, and lab technicians obsess over the products we cover to make sure you're confident and satisfied. Have a different opinion about something we recommend? Email us and we'll compare notes.
Shoot us an email