As far as our audio tests went, the C5 Series 2 scored very well in each category, but had far from perfect scores. Our frequency response test showed they were built with a particular consumer in mind, one who likes bass that's boosted to an impressive level, which may not appeal to everyone.
They also scored remarkably well in our distortion test, with a score so low that most people won't hear any unwanted songs. The C5 Series 2 shine everywhere except for isolation. Our test showed levels that were average for in-ears, they'll block a decent amount of outside sound but not enough that you'll be left completely oblivious to your surroundings.
Odds are, unless you've got some cash that's burning a hole in your pocket, you won't be looking for in-ears that'll set you back quite as much as the Bowers & Wilkins C5 Series 2 (MSRP: $179.99).
But, if you're willing to shell out the extra dough, the C5 Series 2 boost bass to a seriously high level without sacrificing the quality of some of the higher notes. The audio is also going to be crystal clear, with distortion levels that are practically nonexistent. But it isn't all rainbows and butterflies for the C5 Series 2, as they have their fair share of problems that keep them from being perfect.
We found that the design of the headphones keep them from being easy to find a comfortable fit, as the secure loop can easily be expanded too far. That, combined with average isolation properties and some design flaws in the in-line controller, might make the C5 Series 2 a tough sell, even for those willing to splurge.
Interesting design with a secure loop that'll hold them in place
Bowers & Wilkins has a reputation for classy designs across its product lineup, and the only in-ears they offer aren't any different. The C5 Series 2 blend metal and plastic, wrapped up in a sliced cylinder form that's straightforward at first glance. The distinctive qualities start at tiny steel balls that add texture to the speaker backs and continue to the adjustable plastic loops that create a secure fit inside your ears.
The secure loops are meant to expand and fit snugly into the rim of your ears, ensuring they don't go anywhere. They weren't designed as sports in-ears though, so if you're looking to take these on your run be mindful they aren't sweat-resistant. The fit is easy to adjust and doesn't take hardly any effort to find a snug fit. You're actually far more likely to overextend the loop than have a fit that's too loose. Be careful though, if the fit isn't spot on the C5 Series 2 quickly become painful to wear and it might take some fiddling to get a good, comfortable fit that'll last longer than a few minutes. You might notice the feel of the secure loops against the rim of your ear, but the feeling fades into the background when you start listening to music.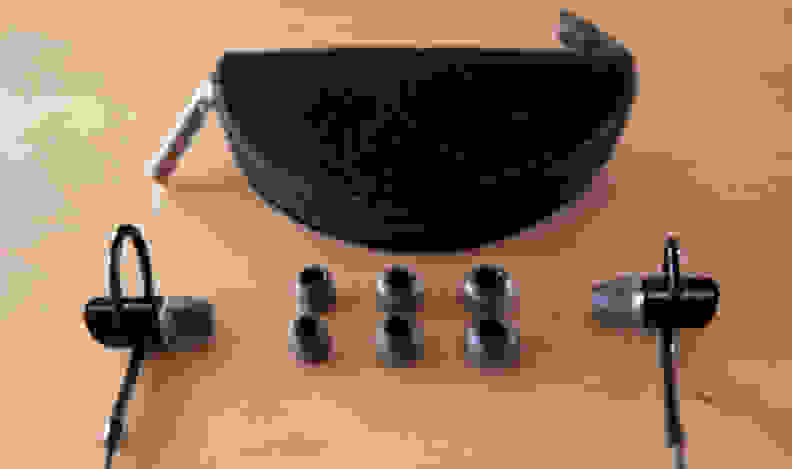 The in-line controller is sleek and minimalistic, almost to the point that it becomes a problem. The dimple in the center is easy to find and then use, but the volume controls on either end are practically flush to the cylinder. I spent an unreasonable amount of time spinning the cylinder, just trying to find the buttons to adjust the volume.
If you spend a lot of money on in-ears, you have an expectation for how long they'll last. In-ears take a beating as you ferry them around from place to place, often wrapped around your phone or shoved in a ball in your pocket. The C5 Series 2 almost seem like they're ready to take this manhandling. Unfortunately, as the cable reaches the secure loop, the very thin and flexible cable transitions into the much stiffer secure loop. If enough stress is applied—like if it gets snagged while it's in your pocket—the cable seems like it might snap and break. Luckily, all of this can be mitigated if you take the extra time to use the included clamshell carrying case, which should extend the longevity of the C5 Series 2.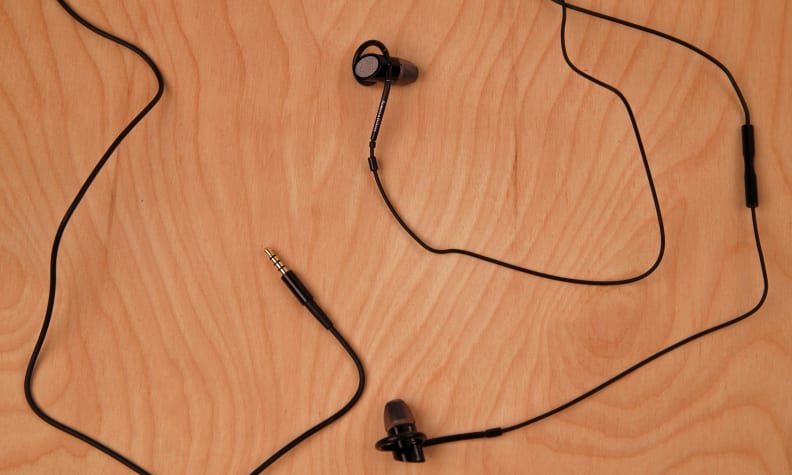 ×
Tour
The results from our frequency response test roughly resembled an
equal-loudness contour
. The boost in bass and some of the higher frequencies is meant to emphasize their volume to make them able to be heard equally well by the human ear.
The C5 Series 2 have a very strong emphasis on sub-bass and bass. The sub-bass range (0–60Hz) gets a serious boost to 98dB, which is about four times as loud as our parent signal of 78dB. As we head into the bass range (60–300Hz) the response drops steadily from about 92dB to 83dB.
The midrange frequencies (those that live between 300Hz and 2kHz) continue dropping to a low of about 72dB at 900Hz before a small boost between 1 and 2kHz. The high mids benefit from another small boost that raises the level closer to 80dB again.


Based on that number the C5 Series 2 scored tremendously well in our distortion test. The highest level we recorded was 1.5%, which only occurred in the left channel at two frequency spikes, that are notes which are tough to hear distortion anyways. Otherwise, the distortion level sticks closely to .25%, an amount that is low enough that even audiophiles with the most sensitive hearing won't be able to pick up. If you can, chances are your music was mixed that way.
All about that bass
The C5 Series 2 give a tremendous boost to sub-bass and bass that really make your music thump at a level that's surprising for in-ears. While there is a large boost for the lower sounds, the higher frequency notes won't be lost or muddled. There's enough of a boost in some of the higher notes that you can expect an overall rich and detailed sound that might thump a little heavier than you're used to.
Expect an overall rich and detailed sound that might thump a little heavier than you're used to.
They do a great job at roughly following an equal-loudness contour. They'll boost the notes that are harder to hear by the human ear, and make the entire audible spectrum able to be heard equally as well.
Distortion levels are practically nonexistent.
The C5 Series 2 do a fantastic job at providing sound that isn't plagued by the fuzzy, crackling sounds of distortion. The distortion levels are so low that they're practically nonexistent, and only the most discerning listeners will be able to pick up anything at all. More likely, if you're hearing those sounds, your music was probably mixed that way to begin that way.
When it comes to blocking outside sound and leaving you with nothing but your music to listen to, they perform at a level that's only average for in-ears. The loudness of the majority of sounds you'll encounter on a daily basis are dropped by about half. There are some that will even be dropped closer to a quarter of its original loudness.
If you're willing to shell out the extra dough, the C5 Series 2 are worth the price of admission.
With the Bowers & Wilkins name you know you're getting sound that packs a punch in a package that looks high-end and classy. The C5 Series 2 continue that tradition. They deliver audio that's heavy on the bass while still producing an overall rich, detailed sound. With the included secure loop, you can rest easy knowing that they won't be going anywhere. That is, if you can find a fit that's both secure and comfortable.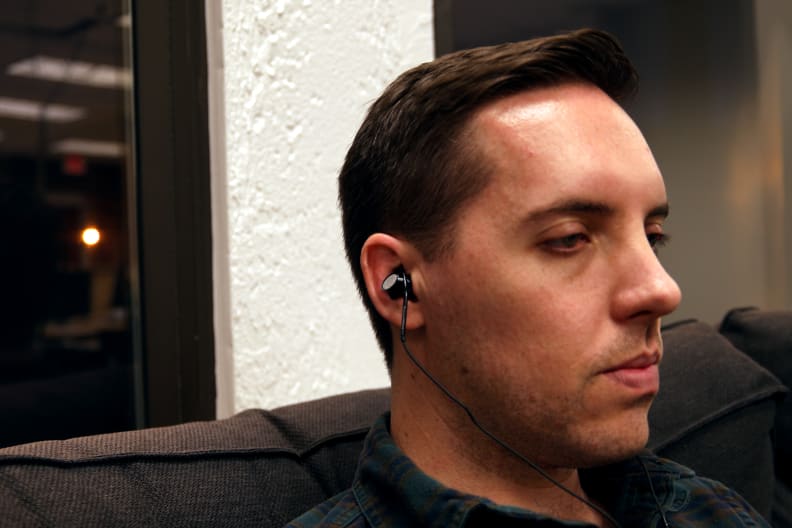 At $180, the C5 Series 2 may be a little hard to justify for a lot of people. The JBL Synchros S200i (MSRP: $129.95) are priced a little lower and were our top-rated in-ears for 2014. They have a unique molded spoke design on the speaker backs and come with solid audio that doesn't sacrifice quality from the lows to the highs. But, if you're looking for a truly budget option, we'd recommend the AKG K 323XS (MSRP: $59.95). The AKGs don't have the same high-quality materials, but they perform remarkably well for their price with plenty of emphasis on bass and better isolation from your surroundings. Both the JBLs and the AKGs were featured in our 2014 Best of Year Awards and are definitely worth your consideration.
Neither the JBLs or the AKGs can quite hit the booming lows of the C5 Series 2 though, and it's hard to beat the simple and distinct look of the C5 Series 2. If you've got the cash, and are looking for a great pair of in-ears, Bowers & Wilkins won't let you down.
In-ears typically have a leg up when it comes to isolation due to the seal created by the silicon sleeves, but there's plenty of room for some to perform better than others.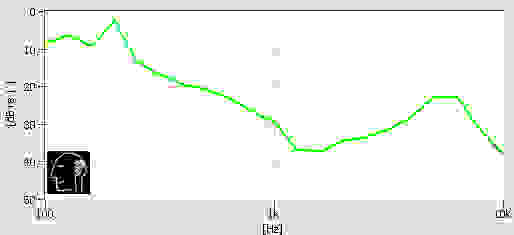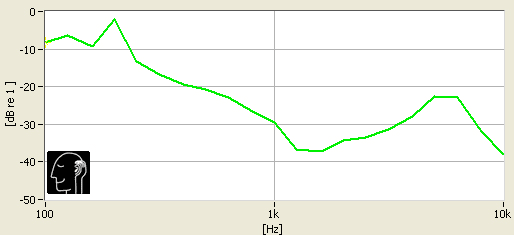 The C5 Series 2 fluctuate in their ability to lower the relative volume of bass sounds. For the really low sounds, those that are close to 100–200Hz, the volume is dropped to about half. Take note, there is a brief spike in our chart that shows they won't do so well at blocking sound at around 280Hz.
As the notes raise into the midrange, that spike quickly drops to produce a much better score. The relative volume of sounds that live in this range lower to half their original volume closer to bass, but then keep dropping to a quarter, then an 1/8 the loudness when the notes approach 1kHz. You aren't likely to encounter a ton of sound that in this range and higher, but any you do will be dropped low enough that you'll barely notice them.

×
Other Tests
Meet the tester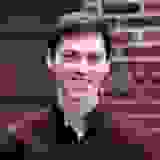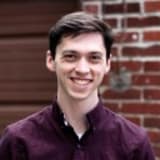 Nick Schmiedicker
Former Managing Editor
@@nschmiedicker
Coming from Buffalo, NY, Nick studied media production and arts journalism. When he's not writing about tech Nick can be found playing video games and keeping up on the latest in pop culture.
Checking our work.
We use standardized and scientific testing methods to scrutinize every product and provide you with objectively accurate results. If you've found different results in your own research, email us and we'll compare notes. If it looks substantial, we'll gladly re-test a product to try and reproduce these results. After all, peer reviews are a critical part of any scientific process.
Shoot us an email