A touch of distortion and a big fat price tag hold these headphones back, though. From a raw-performance standpoint, we've seen better for less. However, if looks are everything to you, the P7 still offers above-average sound in a more-handsome package than most.
The Bowers & Wilkins P7 came awfully close to a shining final score, but a few drawbacks ultimately hold them back. The frequency response is one that many enthusiasts are sure to enjoy, but mild emphasis discrepancies take things down a peg. Small measures of distortion also undermine the overall quality, so that the P7 falls short of what would otherwise be a flawless score.
Dash of flash, sprinkle of twinkle
You could wear these things with a tux. Sparkling, stainless-steel limbs hold each speaker cup to the broad leather headband. There's not a screw in sight. Sizeable ear cups impress with hefty, cushioned leather forms. Sharp grey stitches trace the contours of the band. The P7 may be expensive, but from an aesthetic standpoint, this hot ticket is worth every cent.
As for the overall feel, it's not exactly a featherbed fit.
And the form is highly functional, too. You can pop the ear pads on and off to clean underneath or to unplug the cable, since magnets hold each pad into place. Answer a call or boost your volume on the go with the three-button mic/remote. The package even ships with a spiffy quilted carry bag, a spare cord, and a 1/4-inch adaptor.
As for the overall feel, it's not exactly a featherbed fit. I hate to be the Princess and the Pea here, but the ear pads are more firm than I prefer—these just aren't as plush as they look. And since the sides of the ear cups brush against your ears just a bit, sensitive noggins may experience slight aching with extended use. Just one more gripe to go: The remote control needs more texture. You can't tell one button from the next without a bit of trial and error, meaning you'll attempt to increase volume and accidentally pause your tunes instead, now and again.
Flatter pastures for the hungry hobbyist
Finally, something made for a hobbyist's ears. A relatively flat response like this doesn't grossly over- or underemphasize any portion of the range, unlike most mainstream headphones these days, which means these over-ears lend themselves nicely to equalizing and mixing music. The P7 is definitely geared for enthusiasts.
There is a mild drop in volume between 3 and 4kHz, and notes right at 8kHz get a bit too loud, but otherwise this response is tip-top. If you're a fan of bass boosters, these definitely aren't the cans for you.
A blemish on an otherwise very smooth surface
Though the distortion you see here is by no means dire, very practiced ears may detect low measures of added garbage in portions of the bass range. Don't worry about the distortion in the sub-bass range below 100Hz—human ears aren't very sensitive to such low frequencies. If you're truly, truly an audiophile, you can and should do better than this. But most people are very likely to never notice a thing, since the measures stay below 4%.
On the whole, then, listeners will enjoy a distortion-free experience with the Bowers & Wilkins P7. Just be sure not to blast music upwards of 121dB, which is horrible for your health and also boosts distortion measures.
Like the design: more refined than mainstream offerings
The P7 caters toward hobbyists more than mainstream listeners. These days, many headphones aim to absolutely rattle your brains with bass, but the P7 uses restraint throughout that low end to deliver a more-refined listening experience.
Music isn't as "bassy" as what you find on most mainstream headphones.
Instead of spotlighting the bass range for that booming soundscape that so many young listeners love, these cans offer a flatter response that evens out the volume across much of the scale. In this way, every note is offered similar representation, so that music isn't as "bassy" as what you find on most mainstream headphones, but more balanced.
Highly experienced listeners may notice just a bit of distortion in the bass range.
That's not to say the entire sound profile is perfectly balanced, though. Once you get into the high middle and uppermost portions of the scale, there are points of over- and underemphasis. For instance, certain high notes on instruments including the tympani, the French horn, and various strings are just a bit quieter than they ought to be; additionally, the highest registers on snare drums, vocals, trumpets, and woodwinds can sound so loud as to be abrasive, at times. Lastly, highly experienced listeners may notice just a bit of distortion in the bass range, but most people will never notice it. Were it not for this handful of drawbacks, the final score would be much higher. Still, unless they're full-blown audiophiles, enthusiasts are likely to enjoy the P7s.
All's quiet on the high-frequency front
The P7 does a decent job of blocking out mid and high-end outside noises, like talking heads and chirping birds. These over-ears reduce those irritants to more than 1/8 the original volume. But the low end is a different story. Grumbling, booming sounds will easily disrupt your listening, so don't expect decent attenuation on that front.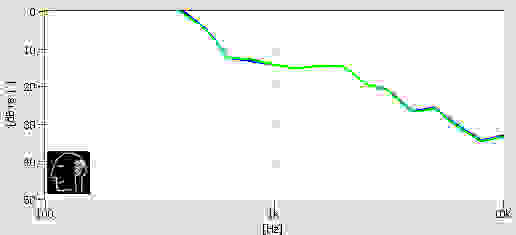 Looking Further...
"There's more to life than just being really, really, really good looking."
The P7 (MSRP $399) by Bowers & Wilkins are glittering champions of style and build quality. The on-ear iteration of these cans, the P3, won our Best of Year award for design, and the P7 earns enthusiastic applause for the same reason. The handsome color scheme, the stainless steel flourishes, and the removable cable make for truly exemplary design.
Yet in terms of sheer performance points, the P7s don't take the whole cake. These over-ears offer an alternative to the bass-blasters that dominate the headphone market, but with imperfections: High middle notes can be tough to hear at times, while uppermost notes register a bit too loudly. These aren't fatal flaws, but they're worth considering when you reach into your pocket for 400 hard-earned bills.
Any way you cut it, you can always do better for raw performance with something like our Best of Year winner, the Beyerdynamic Custom One Pro. On the other hand, if you just want jaw-dropping design and you aren't a purist, the P7 is one handsome bet for hobbyists.
Meet the tester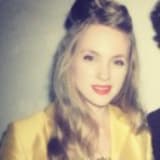 Virginia Barry
Former Managing Editor
@
Virginia is a former Managing Editor at Reviewed.com. She has a background in English and journalism. Away from the office, Virginia passes time with dusty books & house cats.
See all of Virginia Barry's reviews
Checking our work.
We use standardized and scientific testing methods to scrutinize every product and provide you with objectively accurate results. If you've found different results in your own research, email us and we'll compare notes. If it looks substantial, we'll gladly re-test a product to try and reproduce these results. After all, peer reviews are a critical part of any scientific process.
Shoot us an email