Colorado-based Decibullz is a young startup with a focus on one thing: producing custom moldable in-ear headphones at reasonable prices. Custom in-ears have long been considered the Holy Grail of isolation and comfort, perfectly fitting your ears while blocking out the world. But they traditionally cost well over $700 and require a long (sometimes painful) fitting process.
The Decibullz wireless in-ears are much simpler and can be molded at home with little more than a microwave and a mug of water, like a mouthguard. The original, wired version costs less than $100 and we were so impressed that we awarded them one of our Best of Year awards for this year.
Now Decibullz is back with a new model that adds one key feature: wireless bluetooth connectivity. Currently being funded on Kickstarter, we got our hands on a prototype version to see if lightning can strike twice for this upstart headphone startup.
(Editor's Note: This first impressions review is based on our time spent with a pre-production sample of the Decibullz wireless in-ears. This should be nearly equivalent to the models that ship to Kickstarter backers next year, though there may be minor differences we'll address once we've reviewed a full production sample.)
Design
At first glance, Decibullz' wireless headphones aren't much to look at. They're little more than a rubberized cable connecting two nondescript black earbuds that looks like they have wads of gum stuck to them. The earbuds themselves look very similar to their predecessors, the Decibullz Contour. The same pliable thermoplastic molds encircle the earbuds with the white Decibullz logo emblazoned on the back.
However, these in-ears aren't completely the same. Inside the casing is a brand new 9mm driver, behind a new rubbery gate that protects the inside from water present during the molding process. You can pop the standard nozzle off for easy cleaning and re-molding, and the silicone sleeves are great—though you could always just buy your own foam ones if you prefer those.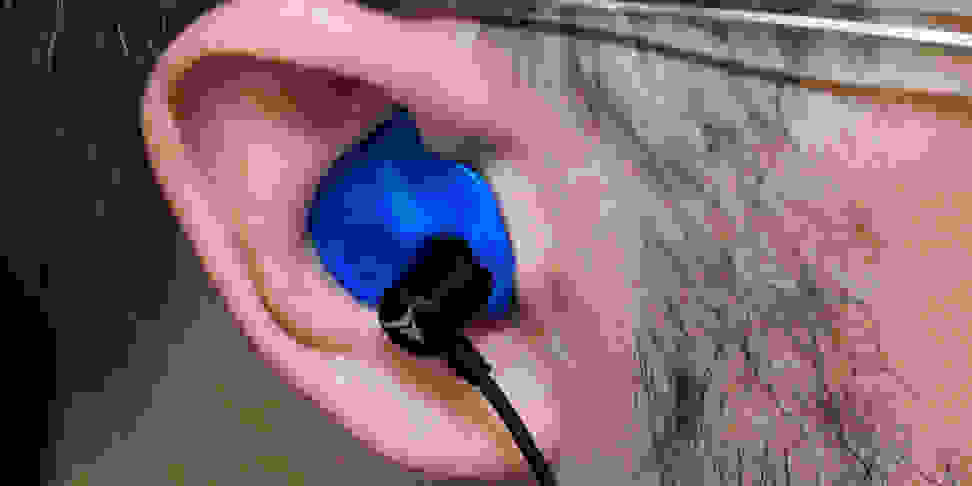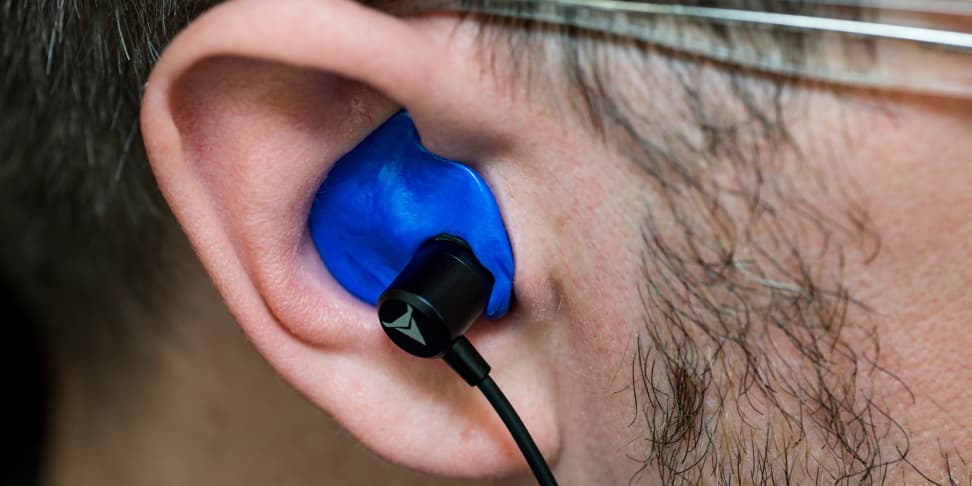 The buds are held together by a cord punctuated by two black boxes: one for controls, the other for the bluetooth hardware. The latter box is completely featureless, but its small size and negligible weight is a plus—especially compared to the rigid, bulky bluetooth receivers found on many older wireless in-ears. The inline control box sports a microUSB charging port, microphone, volume controls, and a power button in a black matte silicone material.
Listening to these in-ears is a treat, and the main reason is how comfortable they are. Custom-ear molds are completely tailored to your own ears—meaning they not only will stay in through periods of violent movement, but they'll also block out the rest of the world. This is important because not only will you be blocking out a ridiculous amount of noise, your music will also sound better by virtue of the fact that you're avoiding destructive interference altogether.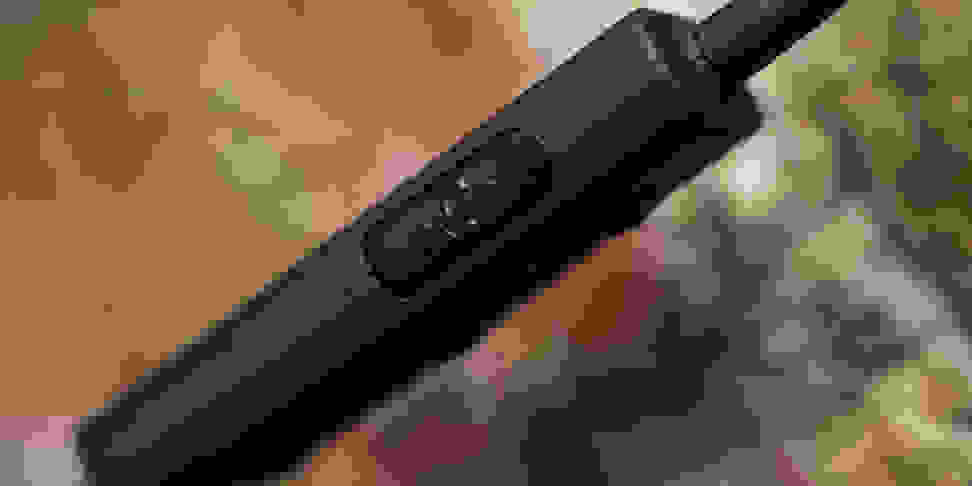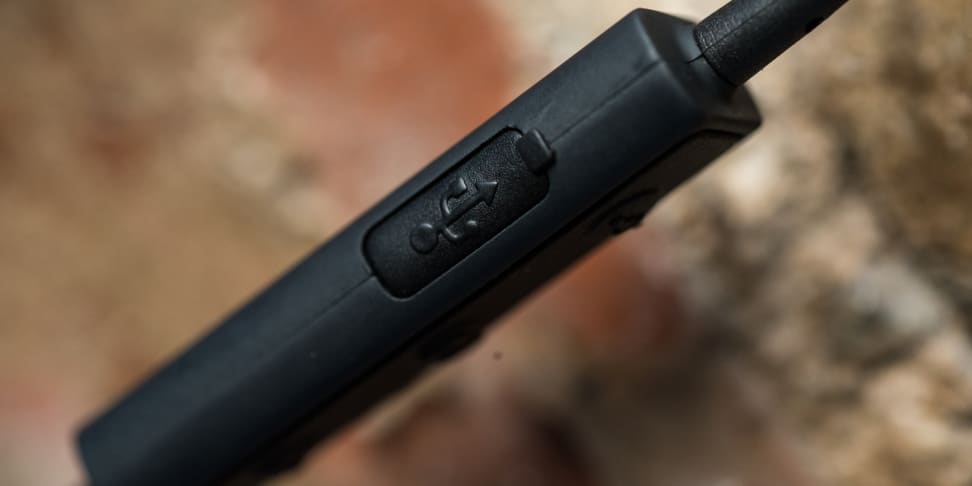 Every positive attribute about these headphones depends on getting a good seal on your ears, so it's important you get it right—even if you have to try a couple of times. The process is the same as last time; bring water to a boil, drop one mold in for five minutes, let cool for thirty seconds, mold, and let harden for five minutes.
In Use
Ditch the cable once and for all
Wireless headphones have become extremely popular for their convenience, but they've long been hamstrung by poor wireless standards (both RF and early bluetooth) and iffy quality control. Recent years have brought new codecs and many more wireless options, so quality isn't as bad as it used to be.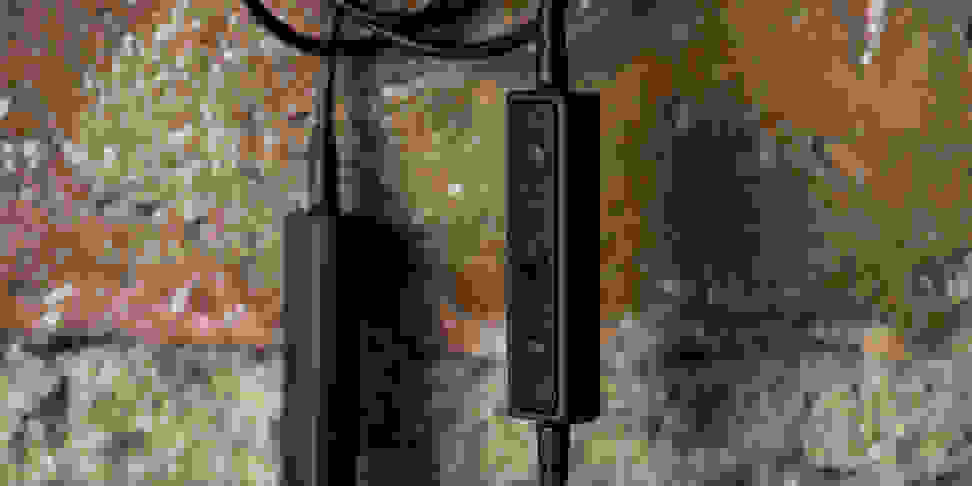 However, don't buy a set of bluetooth headphones and bank on them sounding as good as a set of over-ears. Audiophiles are still going to be less than impressed by most bluetooth headphones, but in less-than-ideal circumstances (out for a run, on a plane, or at the gym) then you likely won't notice the differences—the environment will be the limiting factor anyway.
Definitely read the manual on pairing, because these in-ears don't automatically enter into a search mode when turned on unless you continue to hold the power button. Once paired, you can open up your favorite music player and just start listening. That's really it. There aren't any strange modes or active noise cancelling to worry about. The biggest worry you'll have is battery life—and that's not necessarily a bad thing.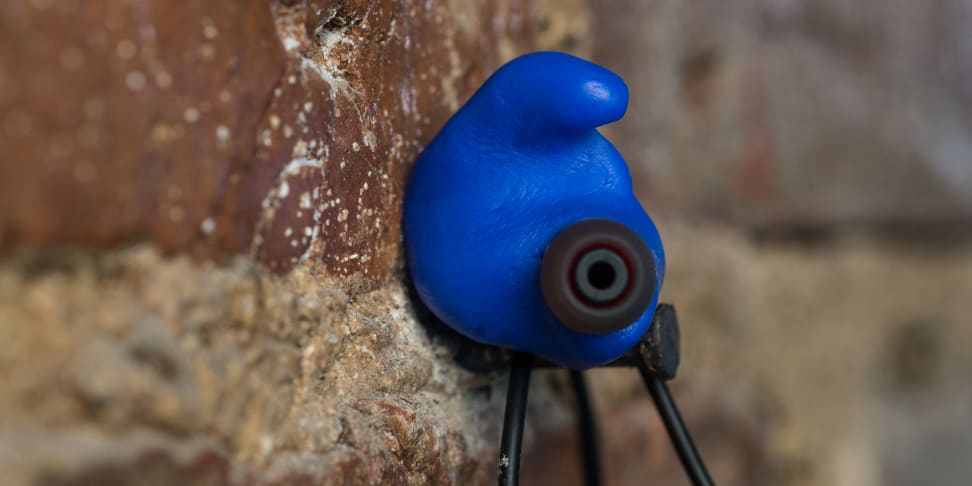 As with all wireless headphones, the Decibullz rely on their built-in battery. It's one more thing to worry about, but at least you can listen while charging if you're at your desk, and that the listening time is rated at 4.5 hours per charge, with the headphones charging in about an hour. It's not the best battery life, but it should be workable for most folks.
And in general, these are pretty easygoing 'buds, once you spend the time to get the fit right. That can be a bit tedious, but it's better than the nightmare process or having custom molds made at an audiologist. And if you get it mostly right, you don't have to start from scratch; because the molds become pliable with heat, you can use a hair dryer for small spot fixes.
Conclusion
If you're looking for wireless earbuds, these need to be on your list.
We never want to get carried away after using just a prototype, but the Decibullz Wireless Custom Molded Earbuds are extremely promising. The wireless functionality didn't give us any problems, the molding process was as easy as ever, and otherwise the wireless Decibullz seemed to perform right on par with the wired versions.
We never want to get carried away after using just a prototype, but the Decibullz Wireless Custom Molded Earbuds are extremely promising.

While custom molded earbuds aren't as foolproof as earbuds with hooks, they're more comfortable and do a much better job at blocking out ambient noise. The units we tested aren't the final product, so we can't make any proclamations about performance, but after a week or so of usage we don't have any major complaints.
I will point out that even without tests to back it up I can tell you that your music will likely sound better than you're used to if you bump your tunes in public. Most sounds you encounter in the wild will "mask" certain notes to the point where you can't hear them—even if you have extremely nice headphones. We won't know for sure how well these stack up until we get a production unit in the lab for testing, but so far so good.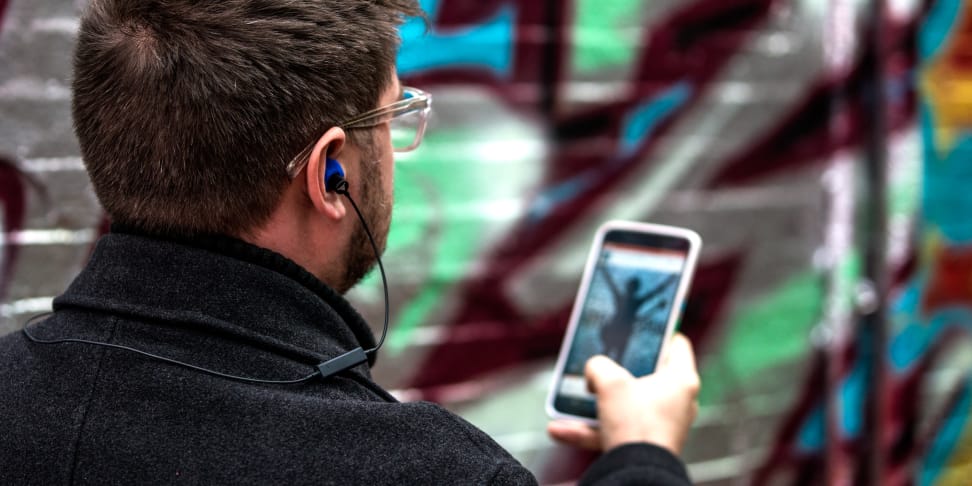 And for the $149 retail price, these in-ears stack up well compared to the market. While sale prices muddy the water this time of year, that's close to (or below) well-regarded wireless options like the JLab Epic 4.0 Bluetooth, JBL Synchros Reflect BT, and the Jaybird X2. If you want to snag the wireless Decibullz in-ears for under $100 you can get them by backing the Kickstarter while it lasts, with the first units slated to ship next March.
Our editors review and recommend products to help you buy the stuff you need. If you make a purchase by clicking one of our links, we may earn a small share of the revenue. Our picks and opinions are independent from any business incentives.