Meet the Denon AH-D5000s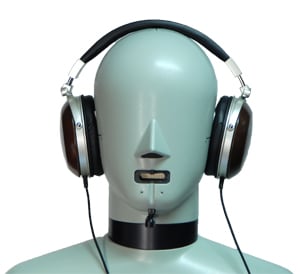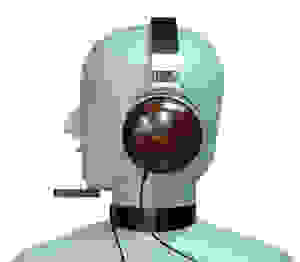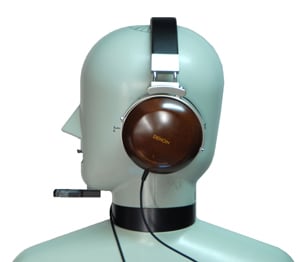 Here we see the speaker element, guarded by a mesh. Not pictured is the ear pad, which adds another layer of protection to the speaker element.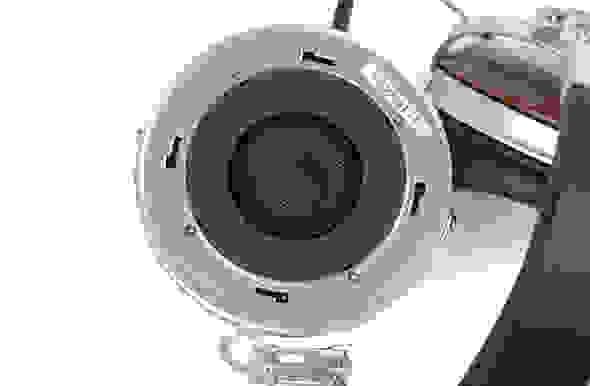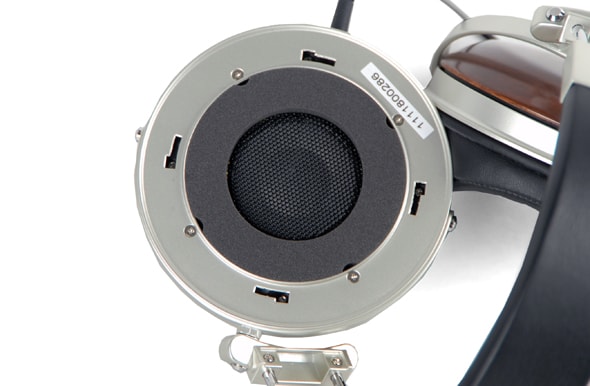 Here we see the beautiful wood (or wood-like, we didn't want to drill to find out) paneling of the . This should appeal to the vacuum-tube aficionados who are used to older audio equipment.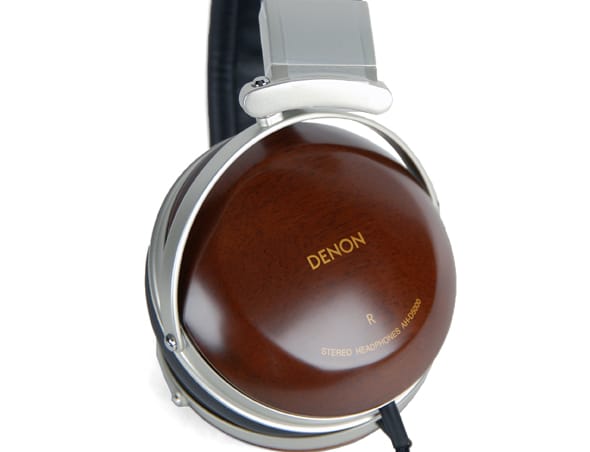 The band of the s is attached tot he ear cups via two curved metal rods, and the movement is very smooth. This band also does not dig into your skull like some other headphones we've reviewed in the past.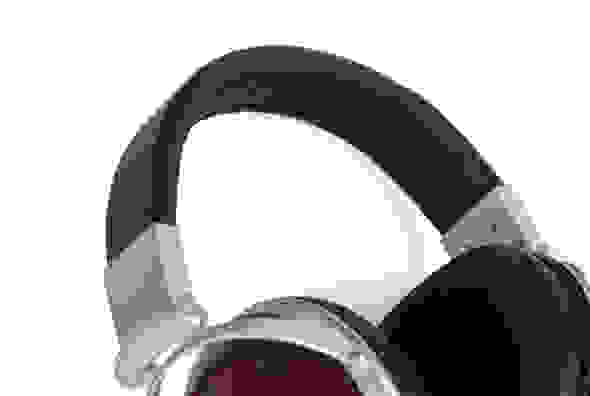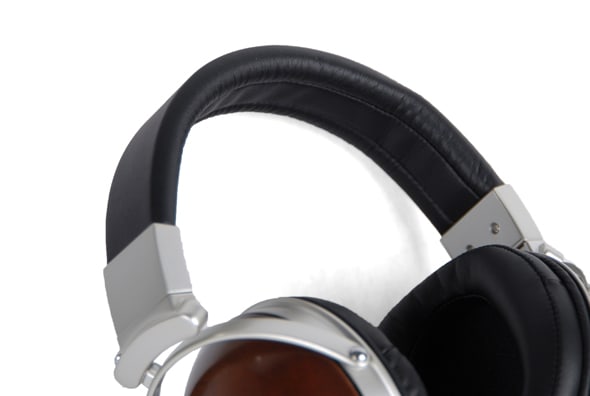 The cable of the s is a 9.8 foot, hilariously durable ordeal. Wrapped in a cloth weave, and ending in a 1/8th inch plug (with threaded 1/4th inch adapter), this cable is a monster.
Capping off that monster of a cable is the metal-ensconced plug, complete with threaded 1/4th inch adapter. This is a rather large plug, and it is rather heavy. Still, that mostly means that it's incredibly durable, and made of the right stuff.

Made of a thickish rubber, the cable guards are well-designed and about as good as cone could ask for.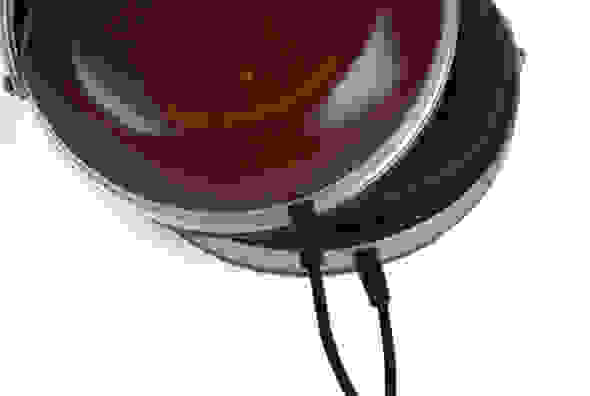 Along with your cans, the package for the s contains assorted documentation and aforementioned plug adapter. That's it.

These are durable cans. Despite that, there is only one major flaw to them that you should probably be aware of, and that's the cable. No, the cable itself isn't fragile, that much is obvious by how thick it is. Rather, it's the fact that the s aren't designed to be re-cabled in the event of breakage. That's gonna hurt if you pull off the improbable and wreck these headphones.
If you're a fan of the retro audio equipment look, then you'll probably love the wood paneling of the s, pictured above. These were definitely geared towards the retro aficionados.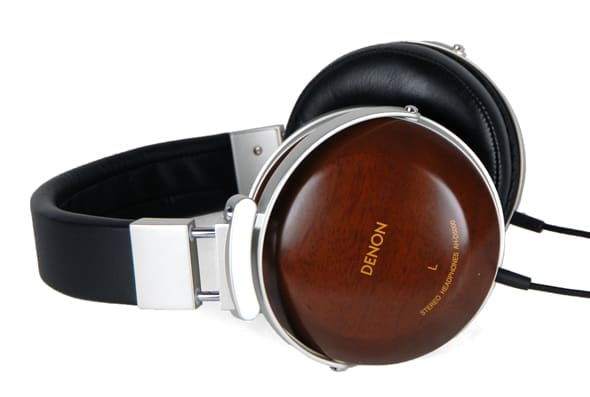 Now this is something we like to see. Though the score is deceptively low due to high peaks, the frequency response of the is mostly flat, and only boosts certain frequencies that are relatively commonly boosted by high-end headphones. You shouldn't notice any frequency being overly louder than others, though if you are younger than 25, you'll probably notice cymbals a little bit more than you normally would, or even some of those really really high notes that you'd hear in some techno or even dubstep songs.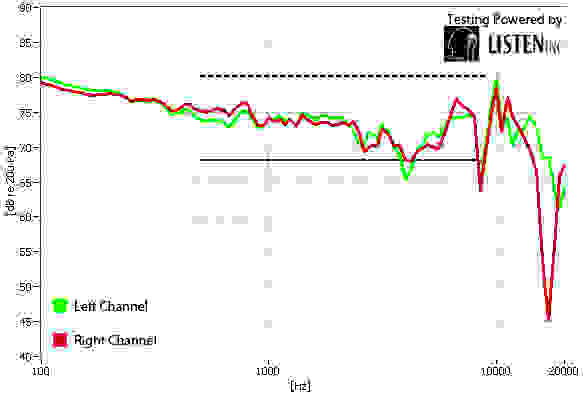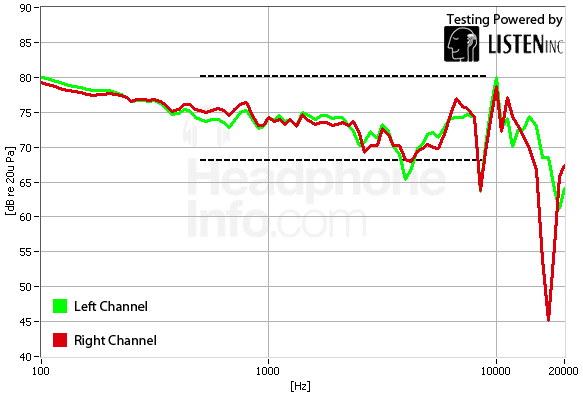 [Click here for more information on our frequency response test.](/content/How-We-Test-149.htm#Frequency_Response) There really isn't a problem with distortion, as the s have a level of distortion that ranks among the least we've ever seen in headphones, period.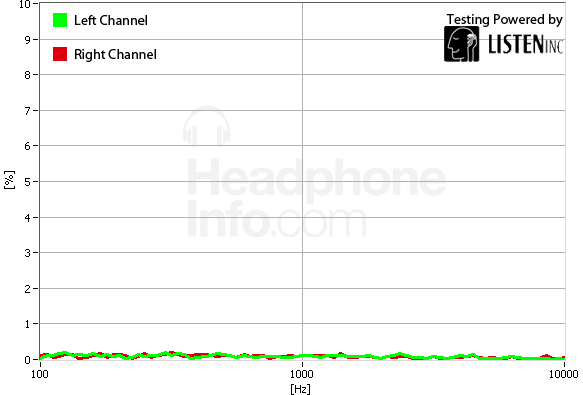 [Click here for more information on our frequency response test.](/content/How-We-Test-149.htm#Distortion) The tracking performance of the s isn't great, but channel shifts that are present are typically at or under 2dB, which is extremely hard to notice, even if you're looking for it. No worries here.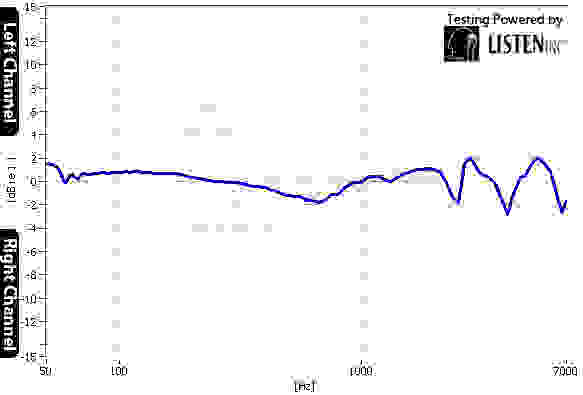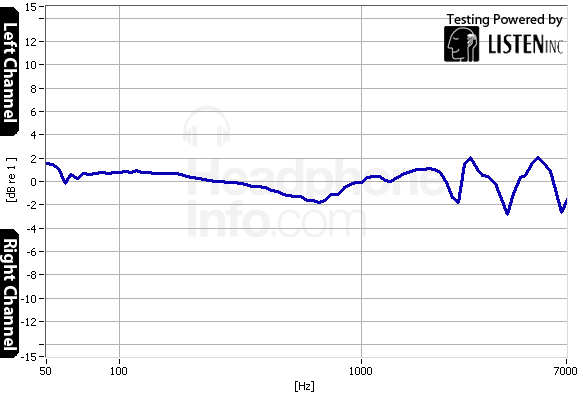 [Click here for more information on our frequency response test.](/content/How-We-Test-149.htm#Tracking) These are not good cans to block out the rest of the world, but that's not necessarily a bad thing. Chances are good that you'll be using them in an environment that isn't very loud to begin with, as they are pretty much chained to a computer or other home equipment. Still, you will be able to hear what goes on around you, so do your best to minimize outside noise.
[Click here for more information on our isolation test.](/content/How-We-Test-149.htm#Isolation) Similarly, these headphones leak a _lot_ of sound, so be sure to either listen at a reasonable volume, or barring that, listen when you know that you won't bother someone else in the room with you. [Click here for more information on our leakage test.](/content/How-We-Test-149.htm#Leakage) In our tests, we discovered that the s could output a signal up to 11.25dB before it hit 3% distortion. While it may seem to our regular readers that we sound like a broken record in saying this, but please for the love of your ears do not listen to music this loudly. Really, you should be capping your listening sessions above 10 minutes to 90dB, anything beyond that at 80-85dB, as you could [damage your hearing permanently](https://www.reviewed.com/headphones/News/Noise-Induced-Hearing-Loss-and-You.htm). [Click here for more on our maximum usable volume test](/content/How-We-Test-149.htm#Maximum Usable Volume) When you first put the on, you'll notice that after you make your adjustments for your skull, the s are incredibly comfortable, and the ear pads are very soft. The weight is distributed well, and there shouldn't be any issues with pinching or clamping force. Over a period of 6 hours, there really wasn't much of a change in fit, aside from a little heat from our own heads. Aside from threading up the plug's adapter, there really isn't much else you can do to change your cans. This is a serious pair of headphones for serious listening. Consumers looking for a customized back will be out of luck here. The very long, 9.8 foot cable of the s is capped off by a 1/8th
th
plug that is threaded to attach strongly to attach to a similarly threaded 1/4
th
inch adapter. There aren't any in-line accessories to muddle anything up either.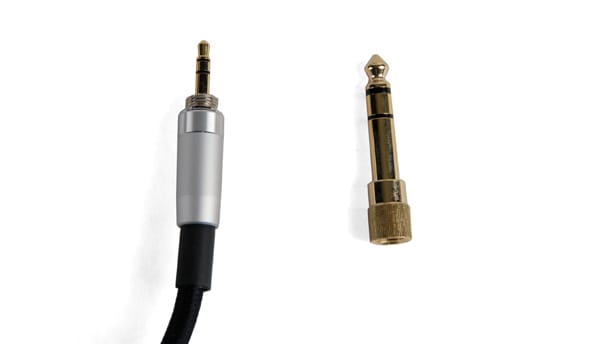 Do not take these outside. Do not take these away from your setup at home, because there is very little upside to be taking these cans with you outdoors, and only huge downsides. Namely, they're bulky, not built for mobile use, and they're terrible isolators.
Aside from being able to clean the removable ear pads, there really isn't much you can do to maintain these cans. You shouldn't have to do much, if they are specifically only used for their intended purpose.
Design
By their design, these are two extremely similar headphones, save for the T 70's enhanced driver design. Both are closed-backed cans, and both are designed for home use only. One of the biggest differences is aesthetics.
Frequency Response
Be it due to their new driver design, or some other dubious feat of engineering, the T 70s have a somewhat bizarre frequency response, with a giant dropoff in the 6-8KHz range. Conversely, the Denon AH-D5000s have a wonderfully even response.
Distortion
Neither had much issue with distortion, but the Denon AH-D5000s have incredibly low total THD.
Tracking
Neither set of cans is ideal here, but the shifts in channel preference are almost always below 2dB, which you'll probably never hear, even if you're looking for it.
Isolation
Despite the fact that both sets of headphones have closed backs, only the T 70s really offer anything in the way of appreciable noise attenuation, even if it's only a bit of the high end.
Comfort
Both of these headphones are insanely comfortable for their designs, but we'll stick with the Denon AH-D5000s on this one. Still, it's up to you the consumer to decide whether or not a set of headphones is comfortable to you, so try them on if you can.
Verdict
Considering the price and quality of sound, we'll go for the Denon AH-D5000s if given the choice. While the T 70s aren't bad really, the Denon AH-D5000s outperform them in sound quality and comfort, and the benefits offered by the T 70s don't exactly stack up well against that, especially in a home-use environment.
Design
By design, the two main differences of the ATH-AD900 and the Denon AH-D5000s, are the open backs of the Audio Technicas, and the band. Open backs allow more natural and complete driver movement than closed-back cans, and the radically different bad design makes the headphones distribute their weight on the top of your head, and not on your ears.
Frequency Response
Both have amazing frequency responses, but the ATH-AD900s technically have a flatter overall response, better for mixing, and the Denon AH-D5000s have a slightly more dynamic response, better for home listening. Overall, it's mostly just user preference that decides what's most appropriate for you at this performance point.
Distortion
Both sets of headphones have impressively low distortion levels
Tracking
Neither pair of cans is perfect in tracking, but the ATH-AD900s are a little more even in their channel preference.
Isolation
Neither set of headphones are great at attenuating noise, but the open-backed Audio Technicas are absolutely terrible at blocking out noise. Don't take that to mean that the Denon AH-D5000s are any good at it either, but they're technically better at it.
Comfort
This one's tough, and in all likelihood will depend entirely on user preference. Both of these sets of headphones are insanely comfortable, and easy to forget you have them on your head. You seriously can't go wrong with either here.
Verdict
Considering that the Audio Technicas have similar performance, comfort, and usability as the Denon AH-D5000s, it's very hard to justify the extra $450+ to get the Denon AH-D5000s if you're looking for a set of cans for the home or computer. Some will like the frequency response of the Denon AH-D5000s better, and that may be worth it to them. In the end, preference is a user decision, not ours, but by the numbers, we'd take the ATH-AD900s.
Design
These are two different sets of headphones for two separate uses. For starters, the P5-MFIs are on-ear, portable cans with the ability to be used with a smartphone. On top of that, they have an excessively easy to replace cable, and are a fair bit lighter than the Denon AH-D5000s.
Frequency Response
Here's an interesting comparison: though both responses are fairly good, the P5-MFIs boost bass and certain attack frequencies (guitar, cymbals, etc) where the Denon AH-D5000s don't as much. Additionally, the P5-MFIs seem to preserve much more high-end frequencies, so if you can hear those, that's a huge plus.
Distortion
Neither set of headphones have much issue with distortion, but that of the Denon AH-D5000s is historically low (not that it will be audible to you).
Tracking
The Bowers & Wilkins headphones have a slightly bigger problem with channel shift than the Denon AH-D5000s do.
Isolation
Both headphones were equally terrible at attenuating outside noise in our tests.
Comfort
Because on-ears typically put pressure on the outside of your sensitive pinna (please stifle your giggles), over-ears that do not touch this area are almost universally more comfortable by design. The same is true for the Denon AH-D5000s.
Verdict
This one basically comes down to how you would like to use your headphones. While the P5-MFIs are a great option for consumers on the go looking for a pair of headphones to be used anywhere, the Denon AH-D5000s are the clear choice if you're looking for a hifi home set. This is mainly due to the fact that the P5-MFIs can be easily recabled if broken, are a little more durable, and not nearly as bulky, making them an easier portable option.
Design
It's obvious to anyone looking at a pair of in-ears that they are very different by design to over-ear headphones. Not only do they have much smaller drivers, but they often stay in place by applying gentle pressure on the inside of your ear canal, leading to complaints of those wearing in-ears with poorly-fitting sleeves. On top of that, in-ears are the least durable of the lot, unless they are like the IE 8is and can be re-cabled. These Sennheisers in particular have an in-line remote and microphone, ideal for smartphone use.
Denon AH-D5000 Sennheiser IE 8i
Frequency Response
The Denon AH-D5000s have a better frequency response, as it does not suffer the problems of tracking errors or overemphasis. The Sennheisers dramatically overemphasize bass frequencies.
Distortion
Neither set of headphones had difficulty producing a relatively distortion-free sound, but the Denon AH-D5000s are crazily-good in this regard.
Tracking
While the tracking response of the Denon AH-D5000s isn't perfect, there are no wild swings to one channel or the other, like the IE 8is suffer from in the high end.
Isolation
Due to the very nature of the design of in-ears, it's no surprise that the Sennheiser IE 8is isolate fairly well, blocking out an average of 15-ish dB. Compared to the Denon AH-D5000s, that's pretty good, even if it isn't going to block out engine noise from an airplane as well as you might hope.
Comfort
The Denon AH-D5000s are hands-down more comfortable than the IE 8is, unless you have a condition that would make over-ears painful. As far as in-ears go, the IE 8is really aren't that uncomfortable, but no in-ears can really hold a candle to the comfort of soft leather cradling your ears.
Verdict
If you need headphones to travel with you, it's very hard to argue against the Sennheiser IE 8is, as they offer portability and decent audio quality and some isolation. If you're looking for a set of headphones for your system at home, however, the IE 8is are easily beat by the Denon AH-D5000s, even though they are a bit more expensive. It all really comes down to your needs.
Overall, the s are fairly impressive for closed-back cans, and really, for a pricetag of $669, they should be, right? You'd be surprised. There are more and more headphones out there that are $400+ that are seriously lacking in the quality department, spurred on by disposable income and slick marketing. You should always be critical of anyone who says a certain pair of headphone is "the best." That's probably why you are reading this review, though.
Overall, the s are quite good if you're looking for a pair of headphones that stay by the computer or at home. Not only do they have great sound performance and a very impressively low distortion measure, but they are extremely comfortable and blend in well with hardwood interior design.
Keep in mind, though, that these cans do NOT go outside, or with you into the world, unless you're transporting them to a friend's place or other safe area. They're not built for portable listening, and really, do you want to jeopardize such an expensive investment? Take care of these, no matter how durable the cable looks.
If you're looking for headphones that you can easily equalize or if you're looking for something that will work well with audio content of all kinds, the s are a great, if pricy, pickup.
Meet the tester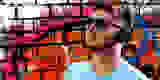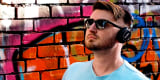 Chris Thomas
Staff Writer, Imaging
@cthomas8888
A seasoned writer and professional photographer, Chris reviews cameras, headphones, smartphones, laptops, and lenses. Educated in Political Science and Linguistics, Chris can often be found building a robot army, snowboarding, or getting ink.
Checking our work.
Our team is here for one purpose: to help you buy the best stuff and love what you own. Our writers, editors, and lab technicians obsess over the products we cover to make sure you're confident and satisfied. Have a different opinion about something we recommend? Email us and we'll compare notes.
Shoot us an email