Our First Take
HiFiMan has long been celebrated as a vendor because the type of headphones they make are uniquely accessible to the hobbyist—they don't require a huge amplifier like most electrostatics (though it doesn't hurt), and deliver disproportionately high audio performance compared to traditional dynamic drivers. This is due to their speaker design: With lighter and faster elements than your garden-variety paper cone, headphones like the HE 560 can blast sound at a much higher fidelity than even some of our best tested headphones.
Considering price barrier, enthusiast headphones are out of reach for most. Required amplifiers, high premiums, and a small market keep prices high—only people with a lot of disposable income can own this kind of headphone. Though the HE 560s aren't going to cost you as much as a pair of top-end electrostatic cans, they represent a significant—while worthy—enthusiast investment. All that said, they sound fantastic.
Design & Usability
Lighter, faster, stronger
One of the problems plaguing planar magnetic-style headphones is the need for powerful magnets to move a diaphragm. Many designs require magnets on both sides of the diaphragm to move back and forth, and can make headphones feel more like a burden than comfortable item. HiFiMan designed the HE 560 with a significantly lighter driver—380 grams—by using a proven design with magnets on only one side, reducing the load on your noggin.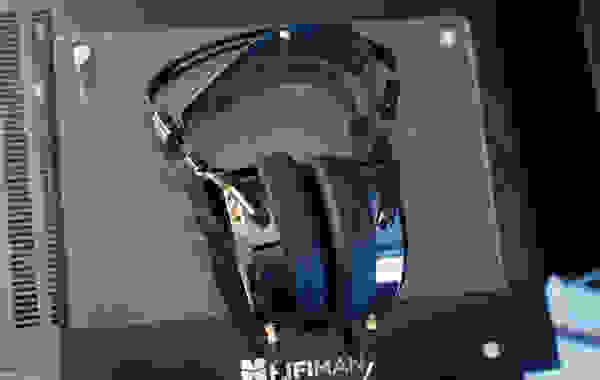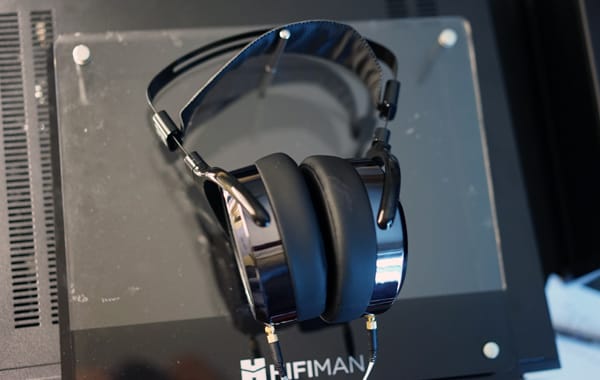 Switching to a one-sided magnet array to lighten the drivers significantly may not be a technological revolution, but it is a great step forward for planar magnetic fans. Having worn this unit (and an incredibly wide range of other headphones) myself, I can attest to its comfort—it's noticeably lighter than HiFiMan's already light offerings currently on the market. To make the fit even more comfortable, HiFiMan also redesigned the band to more evenly distribute the total weight of the cans—resulting in a huge boost in comfort in an already-comfortable design.
Speaking of design, have I mentioned just how slick these look? Clad in a glossy black finish, the unit I demoed was strikingly beautiful, and looks the part of premium headwear. Despite some moaning online about the band design, the HE 560 is just plain sexy.
Now for brass tacks: The HE 560 does not require an expensive amplifier to be used. Because these cans can be run on a comparatively low amount of power compared to electrostatic headphones, you are not chained to an expensive piece of hardware when you use these. A 38Ω impedance and about 90dB sensitivity points to a set of cans that will definitely benefit from an amplifier, but that shouldn't stop you from using them with your computer—you can always experiment with that stuff later.
Features
High-end headphones
As far as features go, there aren't many talking points that need to be hit for the mass market. You're not going to be taking these outside, they're not designed to be banged around or carelessly treated, nor are they going to stream audio via bluetooth. These are headphones that are specifically designed for serious listening.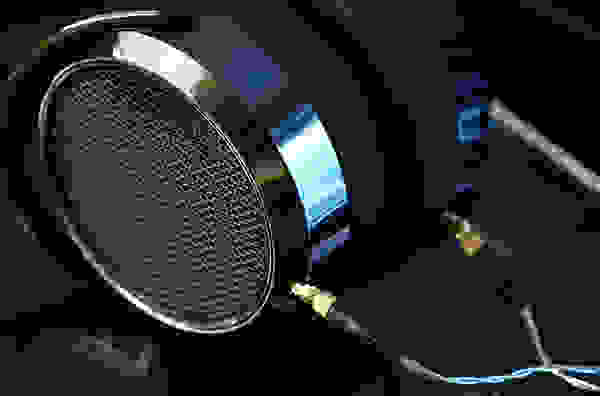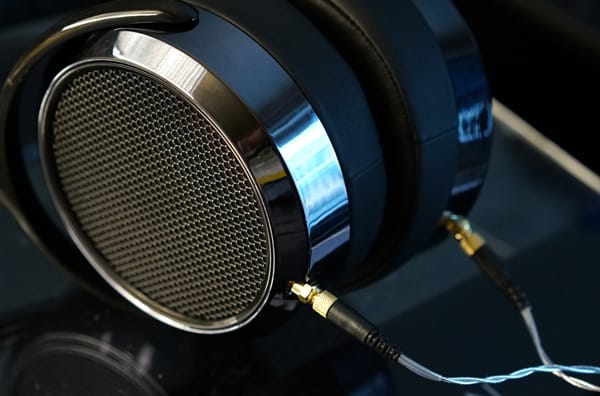 Giant ear cups, leather pads, and conventional hookups mean the ability to be used with your existing hardware. If you have a higher-power or older hi-fi system, there's a 1/4" adapter on many models of HiFiMan orthodynamics, though I haven't been told up or down whether or not that's available with the HE 560.
Open-backs are a double-edged sword, allowing more natural driver movement at the cost of almost zero attenuation of outside noise. It's a tradeoff most audiophiles are more than willing to make, but it does mean making sure the environment you're listening in is extremely quiet for an ideal experience.
Conclusion
Solid product, if currently unavailable
It's tough to know what's snake oil and what's superb in the world of high-end audio, and sifting through it all is a tough job. However, the HiFiMan HE 560 was the belle of the ball at 2014 International CES—and it's not hard to see why. Slick design, compatibility with lower-power systems, and high-end appeal make these headphones sure to turn heads.
Not often can you buy a set of headphones so high-end without amassing an amplified listening battlestation along with it; the HE 560s soften the blow of additional equipment requirements, and work just fine on lower power systems. Among the avalanche of headphones released at CES 2014, these are a diamond in the rough.
They aren't exactly the most affordable headphones out there, but they're the fancy sports car—the item that catches eyes... or ears, as it were. Though we can't speak to the exact performance points—we haven't given them a spin on HATS, our testing robot—initial signs are promising.
Meet the tester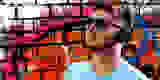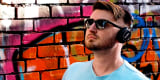 Chris Thomas
Staff Writer, Imaging
@cthomas8888
A seasoned writer and professional photographer, Chris reviews cameras, headphones, smartphones, laptops, and lenses. Educated in Political Science and Linguistics, Chris can often be found building a robot army, snowboarding, or getting ink.
Checking our work.
Our team is here for one purpose: to help you buy the best stuff and love what you own. Our writers, editors, and lab technicians obsess over the products we cover to make sure you're confident and satisfied. Have a different opinion about something we recommend? Email us and we'll compare notes.
Shoot us an email