The Modes did very well in all of our tests and were genuinely a joy to use. They had an average score when it came to blocking sound from the outside world, but the Modes knocked it out of the park in terms of distortion and frequency response. Overall, they yield detailed audio, from sub-bass to the higher frequencies, without any fuzzy, crackling sounds.
These headphones unfortunately share a lot of the same problems discovered when reviewing the more expensive Mode EQs: disappointing build quality, lack of volume control, and almost no included accessories to speak of.
That said, if you want great audio and in-ears that look tastefully stylish, you won't go wrong with the Marshall Modes.
The Look
Simple with a classy touch
The first thing you'll notice when you see the Marshall Modes is the eye-catching white Marshall "M" that's prominently displayed on the black matte finish of the earbuds. There aren't any flashy gimmicks here, and instead, it's a simple design that is more notable for not trying too hard to look good. White is the only accent color to these otherwise black in-ears, without looking overly gaudy. They're eye-catching without demanding your attention and look like they cost more money than they actually do.
They not only look good, but feel good too. The Modes come with four different sleeve sizes—from small to extra-large—that'll make it easy to find a good fit. Once you find the right size sleeve, the Modes rest comfortably in your ears. We noticed no excessive discomfort or heat buildup, even after hours of continued use.
The in-line control highlights the simplicity of the design, but it does a better job announcing the brand of your headphones than anything else. The only input is a single black button that's limited to the basic functions of in-line remotes: play/pause music, skip and rewind, and answer/cancel in the case of a phone call. If you were hoping to control the volume of your audio though, you'll have to keep looking. The Modes don't include in-line volume control and it's one of the most glaring oversights.
Sturdy construction is important, especially when there isn't a carrying case to stop you from winding the Modes up and shoving them in a pocket. The cable connection at the in-line controller and at each earbud isn't as sturdy as we'd like to see and if a problem comes up with the Modes, it'll probably be in one of these weak spots.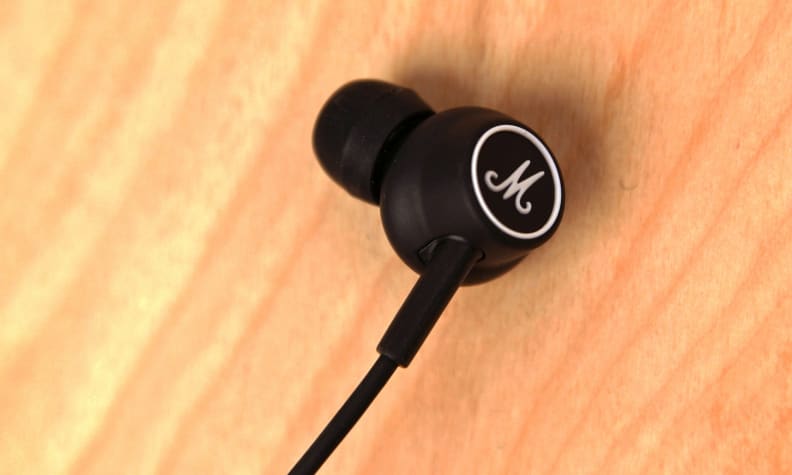 ×
Tour
The Sound
Great audio with balanced sound
The Marshall Modes have very few issues when it comes to delivering excellent audio. They even outperformed the more expensive Mode EQs in some of our tests. If you're looking for an above-average pair of in-ears for a reasonable price, the Modes deserve your attention.
If you're looking for an above-average pair of in-ears for a reasonable price, the Modes deserve your attention.
There's a big boost in sub-bass and bass that will really make the most out of rich, deep sounds, without sacrificing the brighter notes that might accompany it. When I used the Modes, each song I listened to, from Childish Gambino to the original Broadway cast recording of Into the Woods, the Modes sounded great and were filled with the depth and detail that makes music enjoyable.
You wouldn't be able to pick up a lot of that detail if there were fuzzy, crackling sounds interfering with your music. Luckily, the distortion that we measured in our tests will probably only be heard by audiophiles with very sensitive hearing. You can rest easy knowing that for the average listener, you'll get nothing but clean and clear audio. When it came to isolation, the Modes were average among in-ears, which means you'll get a good amount of relative volume reduction, but not enough that you'll be completely isolated from the world.
Marshall separated the microphone from the in-line controller in order to remove any interference between the two. Using the microphone, we noticed our calls were clear and well-defined. The microphone might not have the performance of a dedicated high-quality microphone, but it worked remarkably well nevertheless.
The Verdict
At this price, it's hard to complain
Marshall's Mode in-ears deliver great audio at a reasonable price and you won't go wrong by making these your headphones of choice. But, if you can't quite justify the price or would like a different look to go with your tunes, then there are still plenty of great choices out there right now.
If you're willing to shell out a bit more money the JBL Synchros S200i (MSRP: $129.95) look unique and sound amazing. They have a greater emphasis on higher frequency sounds, as well as bass, that create a balanced listening experience. They are our top-rated in-ears and were featured in the 2014 Best of Year Awards.
If the Modes are out of your budget, we heartily recommend the AKG K 323XS (MSRP: $59.95). The AKGs do much better at blocking outside sounds and are ideal if you like listening to classical music, or anything that has a lot of brighter sounds. They also come in a variety of colors and depending on which you'd prefer, you can find the AKGs for as low as $39.95, a deal that may be hard to beat for some.
But don't underestimate the simple appeal of the Marshall Modes. They manage to look classy without going overboard, a lesson that some other headphone manufacturers could stand to learn. Offering up comfortable design with clear sound, the Modes should be a contender for your in-ears of choice.
The Insides That Count
The Marshall Mode Headphones (MSRP: $69.00) get gold star after gold star in each of the tests that we put them through in our labs. It's hard to argue with data and results this good, so instead I'm going to lay it all out for you in nice, bite-sized chunks to go through.
The frequency response test resulted in something that looked pretty similar to an equal-loudness contour, which means an emphasis that doesn't play favorite with any one note or sound. No matter what kind of music you enjoy listening to, the Modes will perform well in most regards.
The true faults in the Modes comes down to its features, design, and whether or not you'd rather have music with a flatter response to equalize your own music. The bulk of those distinctions will most likely come down to personal taste, so let's take a look at what can't be argued—the cold, hard data.
Frequency Response
Much like the other tests we put the Modes through, their results in our frequency response test shone in their results. Overall the entire chart looks fairly similar to an equal-loudness contour, which means that certain frequencies are boosted to make the loudness of the entire audible range able to be heard by the human ear equally well.


Our testing starts with using a 78dB parent signal that's fed through the headphones, from there we measure how the headphones affect this signal across the audible spectrum. Starting from 20 to 60 Hz, which is the sub-bass range of the spectrum, the relative volume compared to our parent signal goes up to 90dB, an increase that makes sub-bass over twice as loud as the parent signal.
When you get to the bass range (60–300Hz) the emphasis eases off by 10dB. These notes still have plenty boost—especially compared to the rest of the spectrum—but won't have as much emphasis as the very deep sounds of the sub-bass range. As we head into the midrange frequencies (300Hz–2kHz) the relative volume is much closer to our parent signal and fluctuates between 70 and 80dB, with a slight boost in between 1 and 2kHz. The frequency response doesn't fluctuate too much in the high mids and doesn't have another substantial spike until 8kHz and 10kHz, which go to 76 and 81dB respectively.
In short: Music played through the Modes will enjoy a healthy boost of sub-bass and bass, but not enough to completely drown out the rest of the audible spectrum.
Distortion
The results of our distortion test is nothing short of incredible. When we perform the test we generally don't want to see anything higher than 3%, which is the amount when it starts to become audible to average human ears. The total amount of audible distortion across the spectrum doesn't even reach 1%. After sub-bass, the percentage of distortion typically sticks closely between .1 and .4%. It's much more likely that any distortion you hear with the Modes is in your imagination and not actually in the headphones or the song was mixed that way.
Isolation
A lot of emphasis for headphones is based on how they sound, but that can often come down to a matter of opinion based on the music you enjoy. Isolation is an important factor that many consumer don't consider when they're shopping.
Isolation measures how much outside sound is prevented from reaching your ears when you'd rather be listening to music or a podcast. If you're purchasing in-ears, you'll have a leg up on the competition as the sleeves create a seal that is, generally, better at locking in sound as well.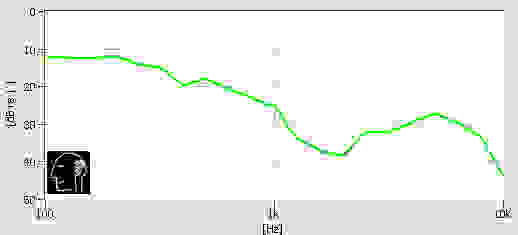 The most important part of the spectrum to lower the relative volume of is the bass range that makes up the sounds of things like the engines of trains or buses. The Modes do a good job of dropping the relative volume of these sounds by half. As the frequency of the audible spectrum increases and heads into the midrange the relative volume of outside sounds drops to a 1/4 of it's total around 600Hz, and then 1/8 at 1kHz, before reaching 1/16 its original volume at 2kHz.
You aren't likely to encounter a lot of sounds in your average day that hang out in the frequencies of 1kHz and higher. But any that you do come across will be dropped to almost imperceptible levels for the average listener.
Other Tests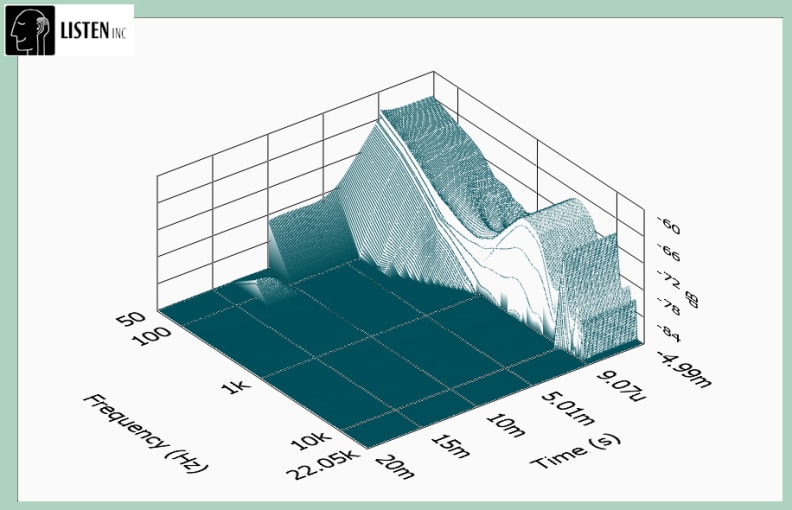 ×
Other Tests
Meet the tester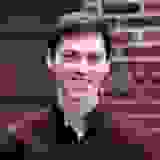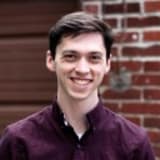 Nick Schmiedicker
Former Managing Editor
@@nschmiedicker
Coming from Buffalo, NY, Nick studied media production and arts journalism. When he's not writing about tech Nick can be found playing video games and keeping up on the latest in pop culture.
Checking our work.
Our team is here for one purpose: to help you buy the best stuff and love what you own. Our writers, editors, and lab technicians obsess over the products we cover to make sure you're confident and satisfied. Have a different opinion about something we recommend? Email us and we'll compare notes.
Shoot us an email