Introduction
Product Overview
Glimpse into the steampunk fan's mind, by getting to know the Skullcandy Aviators.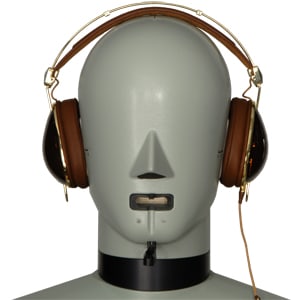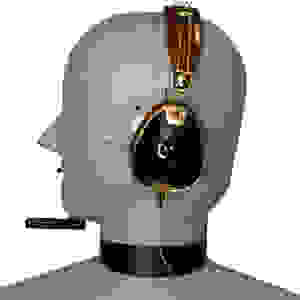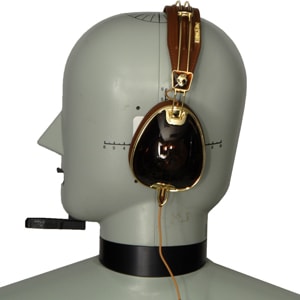 Speakers
Here we see a thin, brownish mesh guarding the speaker element of the s, encircled by the soft leather-like material of the ear pads.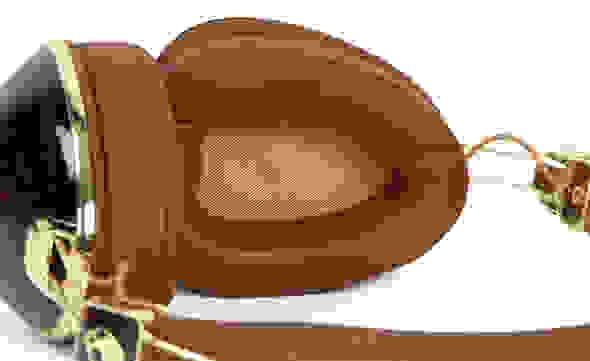 Back
If you're looking for a stylish set of cans, the Aviators offer three options for backs: chrome, transparent brown (pictured), or transparent black. If you get one of the transparent colors, you can see parts of the internal workings of the headphones, though it's mostly just plastic.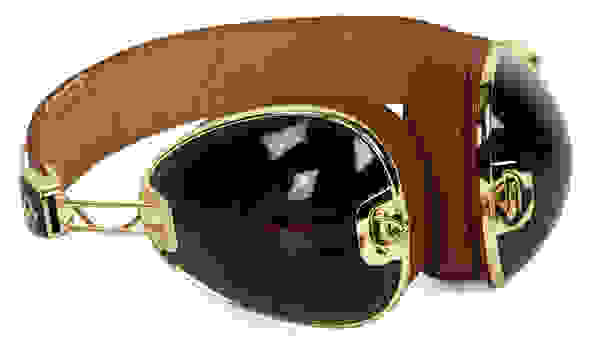 Band
The band of the s is made of a brass-accented leather that has a rather large surface area to meet your noggin.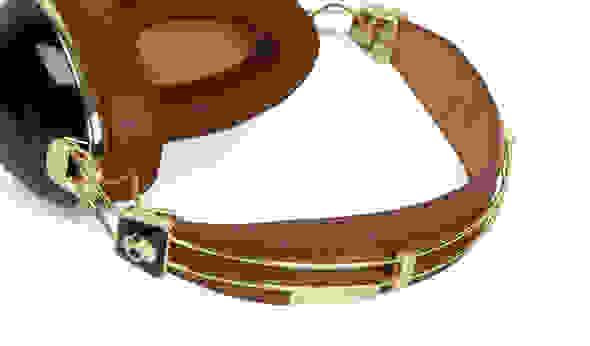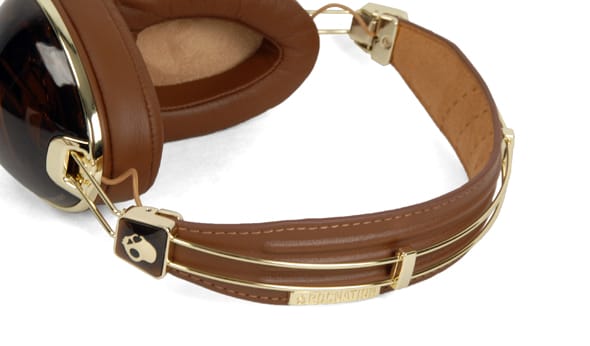 Cable
Despite the cheapish plastic construction of these headphones, one major plus to their durability is the removable/replaceable 3.94 foot long cable that hangs from the left ear cup.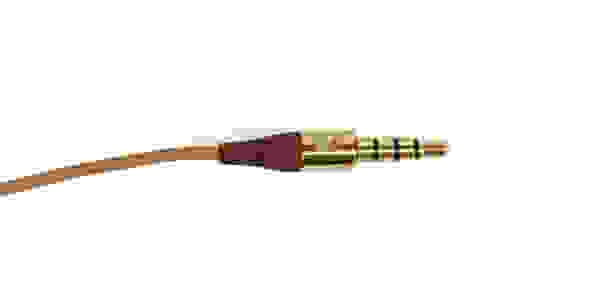 At the end of that handy cable is a plain old 1/8th inch plug, which is intended for just about any mobile device around nowadays.
Considering that you can replace the cord, the cableguards can be as thick or thin as you'd like, though the included cable is a little on the anemic side. They won't stand up to much abuse.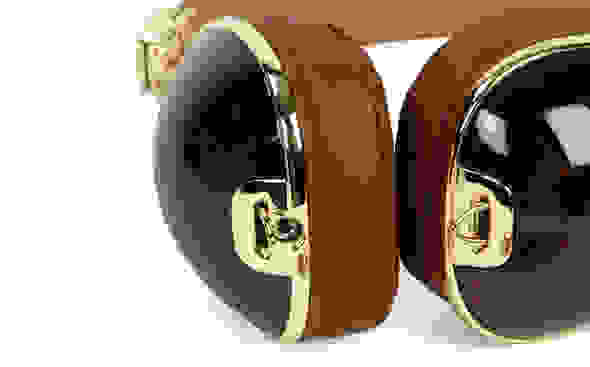 In the Box
Along with your sunglasses-like headphones, the packaging holds a leather carrying case, some documentation, and your cable.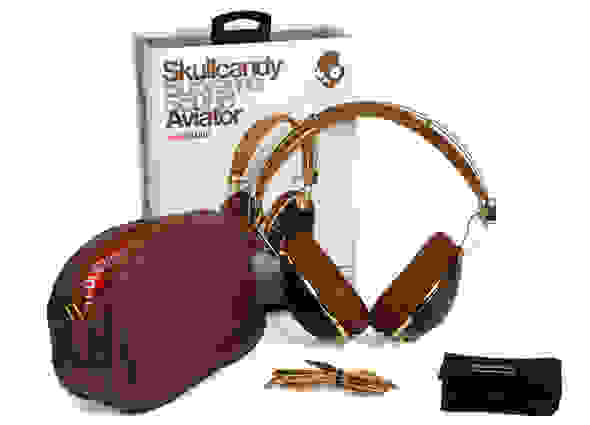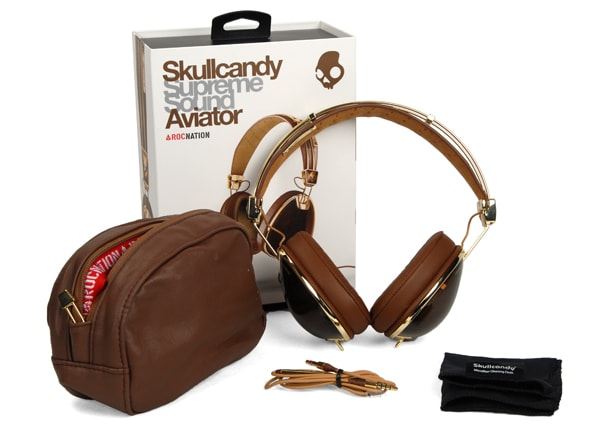 Durability
These cans are a mixed bag: while their construction is mostly cheap plastic with leather and brass accents, the removable cable adds considerable life to the unit, as cords are usually the first thing to go on any set of headphones. Treat them with care, but don't worry too much about the cord.
Aesthetics
If you haven't seen it already, the s look like, well, aviator sunglasses. As you can tell by the name, it's intentional, but the brown ones in particular looks like it came out of a World War II movie.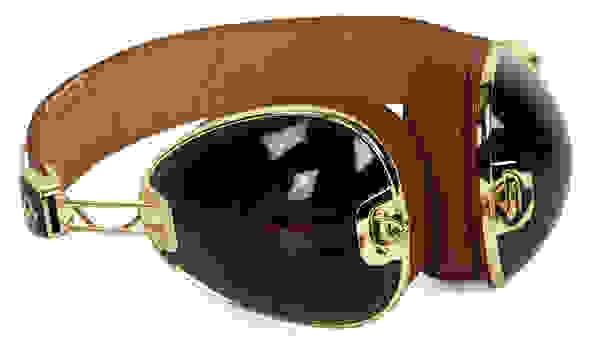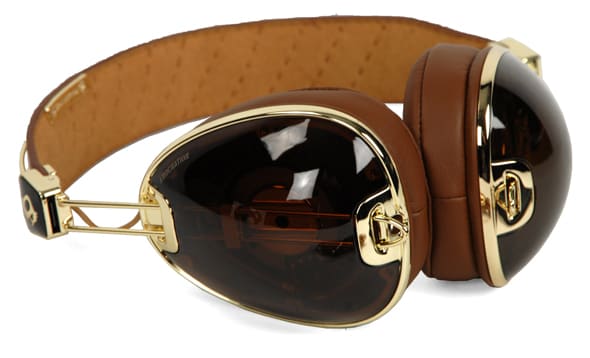 Frequency Response
Overall the s have a decent frequency response, save for a dip in the 2-3kHz range. Otherwise, they stay fairly well within our ideal limits. You shouldn't notice many obnoxious mufflings of certain instruments. Still, there are those out there that don't exactly like a flat response, so if you are listening to music on your phone, see if you can't mess around with an app that allows you to equalize your frequency response during listening sessions.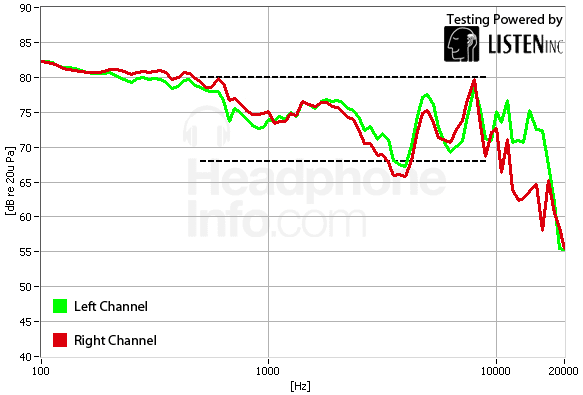 [Click here for more information on our frequency response test.](/content/How-We-Test-149.htm#Frequency_Response) ## Distortion In the lower frequencies, the s seem to have a slight distortion problem, but it's still low enough that you probably won't hear it.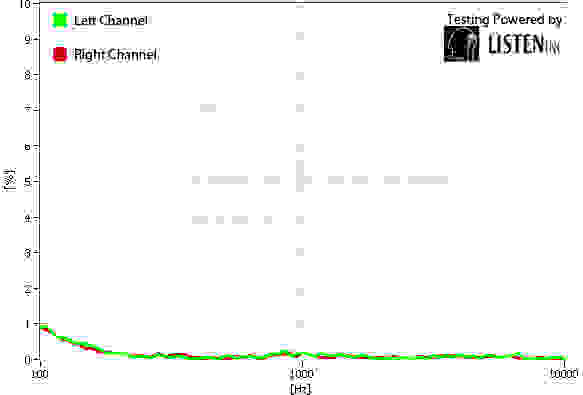 [Click here for more information on our frequency response test.](/content/How-We-Test-149.htm#Distortion) ## Tracking Despite the erratic-looking nature of this tracking response, the shifts in channel preference for the s aren't actually that wild, so you're probably unlikely to hear them.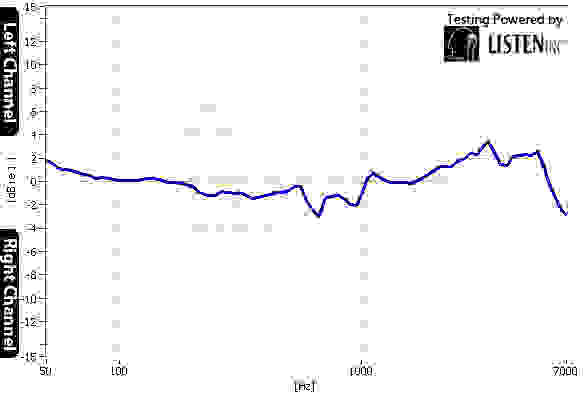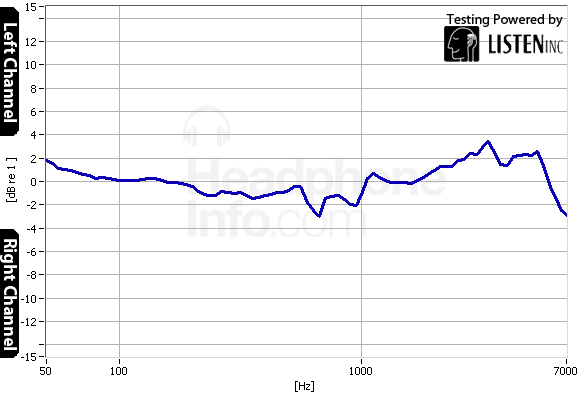 [Click here for more information on our frequency response test.](/content/How-We-Test-149.htm#Tracking) ## Isolation While the s do seem to block out a bit of noise in the higher end, they let in low-frequency noise almost unimpeded. This will annoy you if you're listening to music out on the street, and a large vehicle goes by.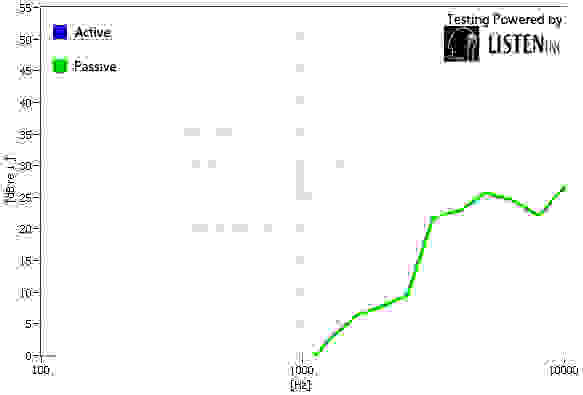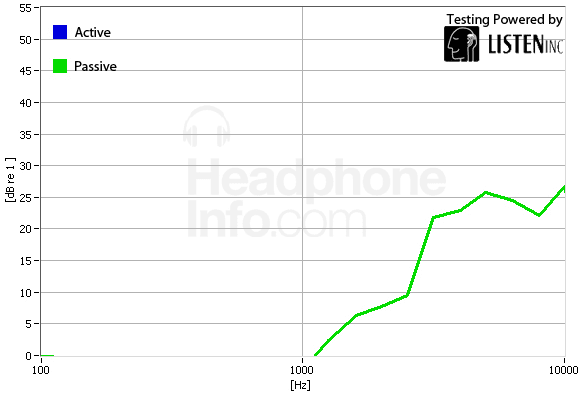 [Click here for more information on our isolation test.](/content/How-We-Test-149.htm#Isolation) ## Leakage If you like to listen to your music at a loud volume, be aware that you could potentially annoy those around you as these headphones leak a bit of noise. Choose your playlists carefully! [Click here for more information on our leakage test.](/content/How-We-Test-149.htm#Leakage) ## Maximum Usable Volume Despite the s' ability to thump tunes out at 115.23dB before hitting a 3% distortion mark, we strongly urge you not to listen to your music at max volume for long periods of time, as you [run the risk of damaging your hearing](https://www.reviewed.com/headphones/News/Noise-Induced-Hearing-Loss-and-You.htm). [Click here for more on our maximum usable volume test](/content/How-We-Test-149.htm#Maximum Usable Volume) ## Short-Term Use Due to the fact that the s have a soft leather (or leather-like) material where the cup meets your cranium, the resulting fit is often very comfortable.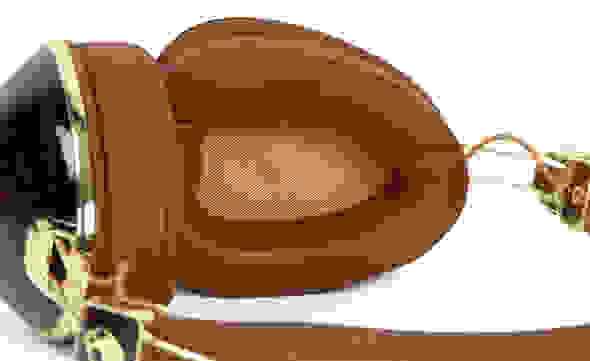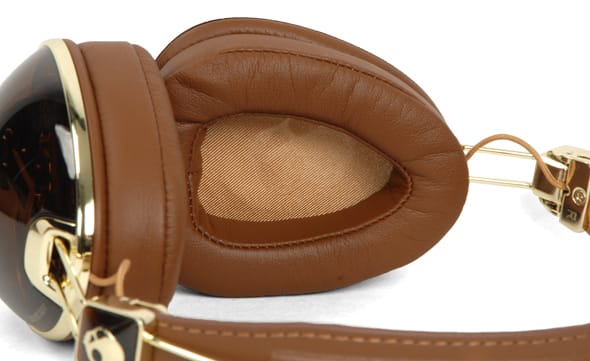 Extended Use
Over time, you won't necessarily forget that you're wearing headphones, but the experience isn't an uncomfortable one.
Customizability
Aside from having the ability to swap out cables, there really isn't a whole heck of a lot you can do to customize your cans. Skullcandy had a certain aesthetic and function in mind when they made the s, and didn't exactly do anything to let users change it up.
Cable Connectivity
The included cable for the s is a very simple 3.94 foot affair punctuated by a remote. At each end of the cord is a regular ol' 1/8th inch plug.
Portability
For portability's sake, the s can fold up and fit into the somewhat small leather bag included in the packaging. This bag then in turn can fit into a purse or backpack, but is awkward to port around without either of those things.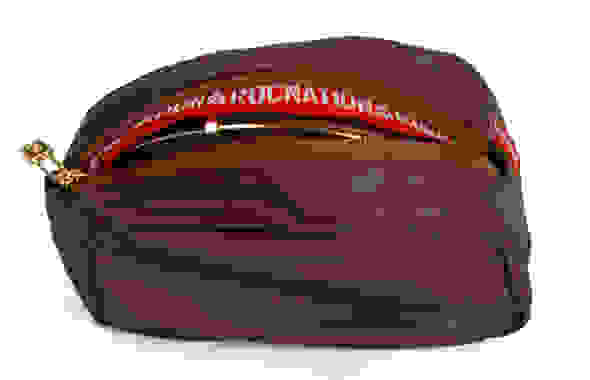 Maintenance
Taking care of the s basically amounts to wiping down the insides of the mesh speaker guards when they get gunky, and replacing the detachable cable when the wires fray. That's about it. While that's more than most headphones, at this price point we usually like to see a little bit more.
Other Features
Remote & Mic
As previously mentioned, the included cable for the is punctuated by a remote with a microphone and volume control, pictured here. It's made of the same cheapish plastic as some of the accents, so be wary of this breaking in the future.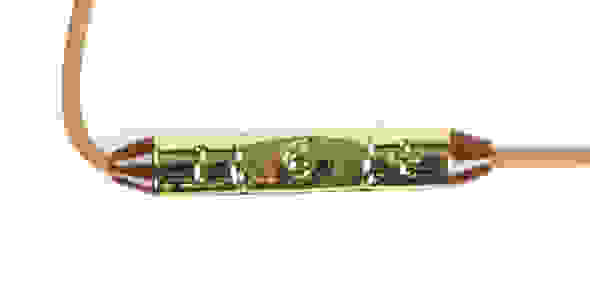 V-Moda Crossfade LP-2
Design
While both sets of headphones have similar features, the build quality and durability of the two could not be more different. Not only are the Crossfade LP-2s insanely durable, but they are far more customizable.
Frequency Response
While bass lovers will enjoy the V-Moda cans, the Skullcandy Aviators have a frequency response that is a bit less erratic.
Distortion
The Skullcandy Aviators have a low-end distortion issue, whereas the Crossfade LP-2s do not.
Tracking
Neither set of cans has a perfect tracking response, but no eminently audible errors present themselves.
Isolation
The Crossfade LP-2's design attenuates a wider range of sound than that of the Skullcandy Aviators.
Comfort
Due to the fact that the Skullcandy Aviators are quite light in comparison to the metal Crossfade LP-2s, they are probably going to put less pressure on your head, and therefore may be more comfortable for you. Because everyone has a differently-shaped head, however, you should really give each set of cans a shot before plunking down the cash for one.
Verdict
Considering how close these two headphones are in price point, the V-Moda cans will probably not only last longer, but give you a better experience overall. While the frequency response is a little on the wonky side, it does have lower distortion, more solid construction, and a lot more options in terms of customizability.
Bowers & WIlkins PF-M5I
Design
By design, the Bowers & Wilkins cans are not only a little more polished, but durable as well. That's good, because they also carry a much higher premium to buy. Additionally, they have a much more appropriate impedance (26ohms) for the iPhone, ultimately making them a much better fit. Users pairing the Skullcandy Aviators (65 ohms) with the iPhone may or may not notice a drop in performance depending on the model and output impedance of their unit.
Frequency Response
Both do a fairly good job at staying within our ideal limits, but the PF-M5Is definitely give you a bit more of a bass bump.
Distortion
The Skullcandy Aviators have a few low-frequency issues with distortion, while the PF-M5Is do not.
Tracking
Neither set of headphones is ideal here, but the audible errors are minimal at worst.
Isolation
Neither set of headphones attenuates noise very well, but the Bowers & Wilkins cans are technically better.
Comfort
Because both sets of headphones are light and generally put about the same amount of pressure on your head, this comparison will have to be made by you, the user. If you can give each a shot before buying, your assessment of comfort will me infinitely more useful than ours, though there is a known issue of the PF-M5Is sliding around a bit due to their ear cup design if you have a smaller head.
Verdict
While the Bowers & Wilkins headphones do offer quite a bit more, they carry a much bigger pricetag than do the Skullcandy Aviators. This may be enough to dissuade many buyers, but ultimately the decision is up to you: if you want better audio quality, better durability, and are using an iPhone, the PF-M5I is the better buy.
Monster Beats
Design
Both headphones are molded from somewhat cheap plastic, and the Skullcandy Aviators are only just slightly more durable than the Beats. Additionally, the Beats have an active noise cancellation unit that cannot be turned off, and can cause quite a bit of consternation to your average listener.
Frequency Response
The Skullcandy Aviators have the far superior frequency response, despite its imperfections.
Distortion
Because the Beats use active noise cancelling, there is an appreciable level of distortion in the mid range. Even though the Skullcandy Aviators have their own issues, it's still preferable to the issues present with the Beats.
Tracking
While the Skullcandy Aviators aren't perfect in their tracking response, they are a heck of a lot better than the Beats, which have several obvious errors in channel preference along the entire range of frequencies.
Isolation
The only point of superiority for the Beats, the Skullcandy Aviators lag behind in their noise attenuation.
Comfort
Having worn both, the ear pads of the Skullcandy Aviators are much softer, and don't move around as much while walking. Still, everyone's head is differently sized and shaped, so give each a try if you're still on the fence before you buy.
Verdict
If you don't care about active noise cancelling or looking like one of the hordes of people with Beats headphones, then there's very little reason not to pick up the Skullcandy Aviators over them. While they're certainly far from great, the Skullcandy Aviators are far better in most regards to the Beats.
Conclusion
Certainly visually impressive, the s offer middling performance for a mobile set of headphones, but they certainly are far from ideal for the price you'd pay. Despite their fashionability, they have quite a few concerns that warrant pause before buying something.
Namely, they are not well-suited for a mobile phone due to their higher impedance of 65 ohms, making their performance hit-or-miss depending on your model. Additionally, their durability is suspect due to the cheaper plastic casing, though you can replace the cables if you end up wrecking the included cord. They are also not well-suited to the at-home setup, as there are far better options for less money in terms of performance.
If you're looking for a very fashionable set of headphones -and you've checked your specs enough to know that these cans will do you well in the outside world- it would be hard to say no to the s if you like the look. They certainly have their issues, but they definitely will turn some heads on the street.
Meet the tester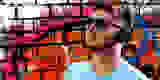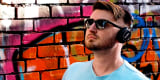 Chris Thomas
Staff Writer, Imaging
@cthomas8888
A seasoned writer and professional photographer, Chris reviews cameras, headphones, smartphones, laptops, and lenses. Educated in Political Science and Linguistics, Chris can often be found building a robot army, snowboarding, or getting ink.
Checking our work.
Our team is here for one purpose: to help you buy the best stuff and love what you own. Our writers, editors, and lab technicians obsess over the products we cover to make sure you're confident and satisfied. Have a different opinion about something we recommend? Email us and we'll compare notes.
Shoot us an email