Overview
Many users will no doubt approve of the MDR-1R, but due to limited portability and one notable performance flaw, these over-ears fall behind in the high-end race for audio glory.
The Outfit & the Features
Are these ear cups? Or delightful little feather beds?
My favorite design aspect of Sony's MDR-1R is the emphasis on comfort. Leather pads fit easily over top of your ears, thanks to the large, plush form factors. They also pivot up and down, and side to side, for an optimal fit. With these over-ears, you can listen comfortably for hours on end. The band is equally dreamy, with soft, cushy padding that lines its underside. Users can also stretch bend the band as much as they please, since it's highly flexible.
The MDR-1R certainly isn't the most portable item.
The MDR-1R certainly isn't the most portable item I've ever laid eyes on. While flexible, the band does not fold in half. In fact, the ear cups don't even collapse into the headband, so there's really no reducing the MDR-1R's large U shape at all. Sony does provide a carry case for the MDR-1R, but it's very big. If you need over-ears for your commute, you'll have to keep these around your neck or in a backpack.
On the upside, there is a mic/remote handy if you need it. Skipping Miley Cyrus as you race to the train (why is she on your playlist?) is easier than ever, especially as this is one of the most responsive remotes I've used in recent months—a double click seldom failed to do my bidding. Best of all, the cord is not only tangle resistant, it's also removable. If Hector the hamster eats your cable, you don't need to replace your entire rig—and Sony even includes a backup for these sort of lamentable events.
The Audio Quality
A strong performer with one little weakness... right on the heel
The truth is, the Sony MDR-1R will satisfy many, many ears. So why the middling score? During testing, these over-ears fall off in volume at the top of the high-midrange, right where harps, guitars, and brass instruments peak. This is obviously undesirable. Luckily though, these aren't bass-blaring beasts; so while aforementioned notes may not be as loud as they ought, you'll still hear them. At the end of the day, only audiophiles will consider this error truly offensive.
These over-ears fall off in volume at the top of the high-midrange, right where harps, guitars, and brass instruments peak.
Beyond that, there really isn't very much to gripe about with the MDR-1R. A trip through our lab revealed no audible distortion, and though volume favors the right speaker by a bit, most users will never notice it, since the flaw is so minor.
As for isolation, these headphones do a nice job with that, too. As is normally the case with over-ears headphones, low-frequency disturbances like booming thunderstorms make it to your ears nearly undiminished; but mid- and high-range irritants are greatly reduced, so shrill beeping, clicking, and chattering sounds won't bother you much while listening.
Last Word
Not winning
Simply put, though the Sony MDR-1R (MSRP 299.99) over-ears are highly comfortable, quite durable, and even capable of producing sound to satisfy the masses, they still don't earn a top recommendation.
Why? Because others are better—and some are even better for less. If you're shopping for over-ears and the selection is slim, you'll probably be happy as a lark with the MDR-1R, but if you have the time to comparison shop, you should.
From the Lab's Mouth
Though the Sony MDR-1R did a stand up job on distortion, isolation, and tracking trials, it tripped up a bit when we tested its frequency response. By underemphasizing an important portion of the midrange, the MDR-1R loses points and falls behind its competition.
Frequency Response
A dip in the high midrange mars the overall score.
The Sony MDR-1Rs don't boost bass as much as many consumer-geared headphones, but the general shape of this frequency response still mimics the ever-popular equal loudness curve to a degree. What is an ELC? It's a frequency response that makes every sound equally loud to the human ear.
There are key divergences here, though: The MDR-1Rs don't emphasize bass and sub-bass nearly as much as an ELC, for instance. This is lucky too, because if they did, the error you see occurring between 4kHz and 6kHz would be much more egregious. As it stands, these over-ears dip below the lower limit by as much as 6.9dB right at 5600Hz, making upper notes on some strings, brass, and percussion fall in volume.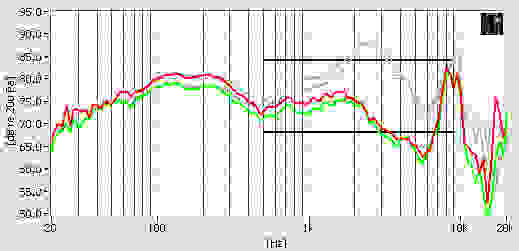 The average listener is unlikely to hear such an error, but audiophiles will certainly raise fists over it. Champions of flat responses or those looking for mixing headphones should keep shopping.
Distortion
The MDR-1R runs audible distortion right outta town.
These Sony on-ears don't mess around when it comes to distortion. In the low end, there are notable measures of distortion—but our ears are very forgiving in the sub-bass range. The areas that concern us most are free of audible errors, though, so listeners have no need to fret.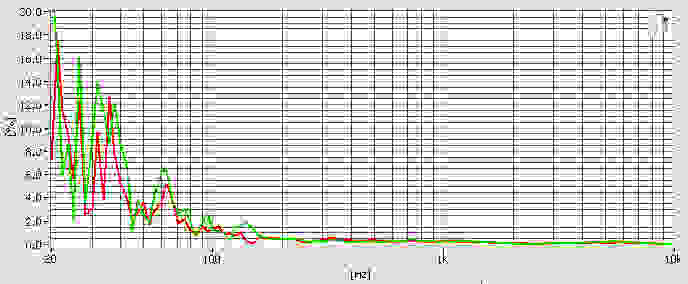 Even if you blast your ears off by listening to music at 107+dB, which is a terrible idea, the level of distortion remains under 3%. Don't do that.
Noise Reduction
Great high-frequency isolators
For over-ears, the MDR-1Rs block out a considerable amount of high-frequency outside noise. Racket from cars, construction workers, and the like will reach your ears easily, but beeping alarms, squawking birds, or chattering ladies won't stand a chance—the MDR-1R reduces the latter by as much as 1/16 of the original loudness.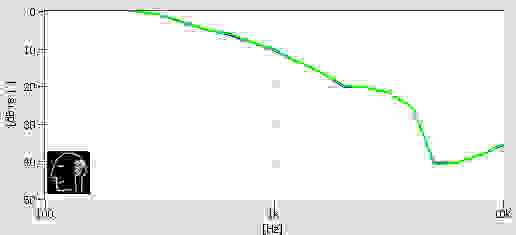 But will you bug your neighbor? Nope. They're great in terms of leakage, too. Turn that tacky pop music up: No one will know.
Looking Further...
Meet the tester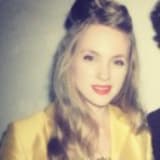 Virginia Barry
Former Managing Editor
@
Virginia is a former Managing Editor at Reviewed.com. She has a background in English and journalism. Away from the office, Virginia passes time with dusty books & house cats.
Checking our work.
Our team is here for one purpose: to help you buy the best stuff and love what you own. Our writers, editors, and lab technicians obsess over the products we cover to make sure you're confident and satisfied. Have a different opinion about something we recommend? Email us and we'll compare notes.
Shoot us an email