Pros
Workout ready

Impressive playback time
Cons
No customization

A bit bulky
New for 2020, the Sony WF-XB700 true wireless earbuds are a more entry-level option within Sony's headphone lineup, similar to the WH-CH710N: they offer a taste of Sony's sought-after sound design and quality construction, but at a much more affordable price.
So what's the catch? Basically, you're not getting high tech like noise-canceling, adjustable EQ, or any of the fancier features you'll find on the much pricier WF-1000XM3. What you are getting is a workout-friendly pair of true wireless earbuds with an accessible sound profile at a great price. In fact, these are my new favorite pair of affordable earbuds, earning Reviewed's coveted Editor's Choice award—and they'll only become more attractive once their already low price inevitably falls.
About the Sony WF-XB700
The WF-XB700 are some of the most affordable true wireless earbuds from a major brand, and certainly from a brand like Sony that often charges a premium. They're not as feature-packed as the premium WF-1000XM3 buds, but you're still getting a pretty good spread of features and pros to balance the cons. Here's a quick look at the specs:
Cost: $130 MSRP, $99 street price
Battery: 9-hours per charge, 18 hours with charging case
Connection: Wireless/Bluetooth enabled
Colors: Black, Blue
Charging: Quick charging (USB C)
Water resistance: IPX4
Fit: Four sizes of ear tips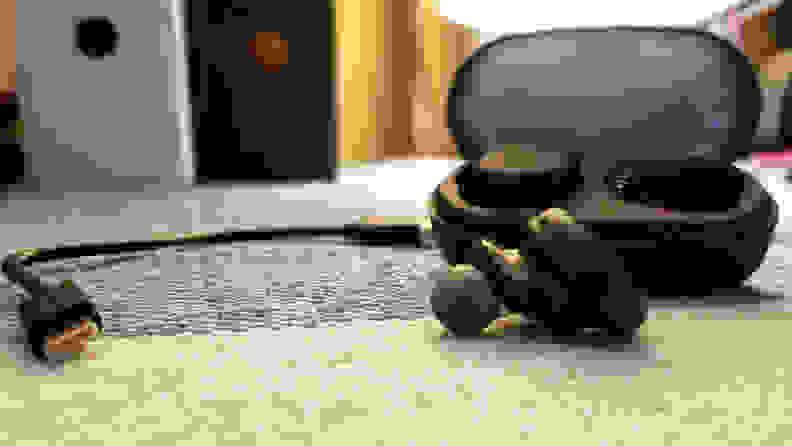 So, what are you not getting here that you might get from the pricier WF-1000XM3? Chiefly, the answer is noise canceling.
They are, fortunately, workout friendly thanks to their IPX4 water resistance rating, provide good battery life (including nearly double the playback time of the much pricier AirPods Pro) and—as Sony's trademarked branding refuses to let us forget—have "EXTRA BASS" for booming power down low.
What We Like
Clean, bass-forward sound
If you just want the cheapest possible true wireless earbuds, you can find them for less. The most obvious reason to invest a little more for the WF-XB700 is the sound quality, and you'll be glad to know that these sound a heck of a lot better than the average entry-level buds.
First and foremost, remember the EXTRA BASS: it's here, and it's extra. No matter what I listened to, there was ample, at times extraneous bass and sub-bass presence. On a lark, I gave the famously bass-light Metallica album ... And Justice For All a spin, and may have actually heard Jason Newsted's bass guitar on that album for the first time in 25 years.
These sound plenty good, especially if you like a lot of bass in your music.
In all seriousness, these earbuds sound plenty good, especially if you like a heavier sound. If you're more of an audio purist hunting for the supremely balanced sound of the WF-1000XM3, you're not going to find that here. But as long as you aren't planning to use these for audio mixing or any "serious" listening, you'll enjoy the warm, round, bassy sound quality. I know I did, anyway.
That said, audio is a balancing act, and the additional bass means a moderate reduction in the clarity of elements in the midrange and treble frequencies pretty much across the board. It doesn't sound bad, nor overly bloated with bass, but there's not much crispness or sparkle here either. It's the audio equivalent of an overstuffed wingback chair that you sink right into: cushy and warm, but lacking in support.
A good workout pick that's plenty comfortable
One of our chief complaints about the posh, highly polished WF-1000XM3 last year was that they didn't have any kind of sweat- or water-proofing, making them a risky (and expensive) choice for bringing along for a jog or workout.
The XB700 remedy this issue by adding IPX4 water resistance. Technically, IPX4 "protects from splashing water in any direction." That means even if you're working out in an anti-gravity vacuum or just sweat in a very strange way, these buds can take the punishment. That said, they're not waterproof by any stretch, so don't get too aquatic with them—they shouldn't be rinsed in the sink, and definitely not submerged.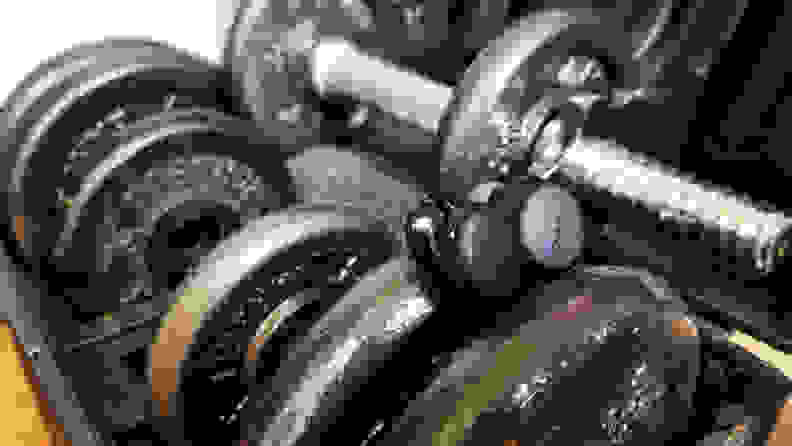 The other thing that makes these a solid companion for exercising is the overall fit. There's no doubt these are bulbous earbuds, but the fit is surprisingly stable.
Using the stock tips, I put the WF-XB700 in and dropped down to the floor to do some push-ups: the XB700 held up, even if my arms didn't. Next, I jumped around about as hard as I could, essentially doing my damnedest to get the XB700 to fall out of my ears, and they just wouldn't quit.
Of course, a good secure fit like that also depends on your ears. While the default tips fit my ears well, they also come with three other sets of tips, in subtly varying sizes. This means virtually everyone should find tips that fit them snugly.
Stable (if chunky) design
Sony takes a somewhat odd approach to true wireless earbud design. For a product category that seems to be aiming to be as small and innocuous as possible—ditching wires and hiding in your ears—Sony seems to almost enjoy making heftier-than-average buds.
Like the WF-1000XM3 and the sportier WF-SP800N, the WF-XB700 are definitely not going out of their way to be sleek and slender. Let me put it this way: I wouldn't call them "bulbous," but if somebody else did, I would understand their rationale.
That said, the design of the XB700 is definitely intentional. Sony claims the earbuds use "three points of contact" with the ear for a stable fit, and it really does seem to work. As I noted in the previous section, with the proper ear tips, these fellas stay put in your ears nicely, even if you're jumping around or working out. In addition, the extra space leaves more room for an antenna, which may be why Sony earbuds tend to have fewer Bluetooth stability issues than competitors like Google's Pixel Buds.
The included charging case is fine, too. It's certainly not the nicest true wireless case I've handled, but it's round, compact design makes it quite "pocketable." The case's lightweight plastic doesn't feel like it would stand up to real crushing force but all in all it gets the job done.
My only real complaint from a design perspective—one that's common with a lot of headphones these days—is that the included USB-C charging cable is very short, around six or seven inches.
Great playback time, good enough overall battery for most
Battery life is one of the most important considerations when you're shopping for true wireless earbuds. Sony's XB700 deliver 9 hours of battery life per charge, which trumps the vast majority of true wireless earbuds on the market—including the much pricier WF-1000XM3. On the downside, the charging case gives you just one full charge per cycle (so another 9 hours), for a total of around 18 hours which checked out in our testing.
That means you can essentially get two full workdays out of them (or multiple commutes) before you need to plug the case in. While this isn't the best overall battery life on the market (the WF-1000XM3 and Sony's AirPods give you around 24 hours with the case, for example), it's certainly good enough for what you're paying here.
As a bonus, they also charge up quickly, just like Sony claims. That means if you wake up needing to run out the door and forgot to charge them, you can pop the buds in the case while you take a shower and have enough use out of them to get you through a couple hours of listening.
What We Don't Like
Pretty basic feature set
In terms of the basics of operation—sound quality, battery life, and form factor—the XB700 are pretty great. However, while I think they're a good value for what Sony's asking, there aren't a lot of features here.
The XB700 are a good value, but there aren't a lot of features here.
Noise canceling is one of those features that Sony does really well, so it's a shame you're not getting it here, though for what you're paying that's also totally expected. What I would have really liked to see is the ability to adjust the XB700's EQ settings—or at least turn off the enhanced bass—in Sony's handy Headphones Connect app. It's a shame Sony didn't add compatibility there, though it could potentially be added in a firmware update.
Do I enjoy the extra bass on a lot of music? Sure, definitely—it's fun. But a way to disable it and get a slightly flatter, more balanced EQ would have been nice too.
Limited controls
While cramming buttons onto true wireless earbuds for pause/play, adjusting volume, and song skipping can be tricky, the XB700 have plenty of room for extra controls. There are just two buttons on them—essentially separate power buttons—but they're really only necessary if you're planning to stow the buds loose somewhere and will need to manually power them on or off.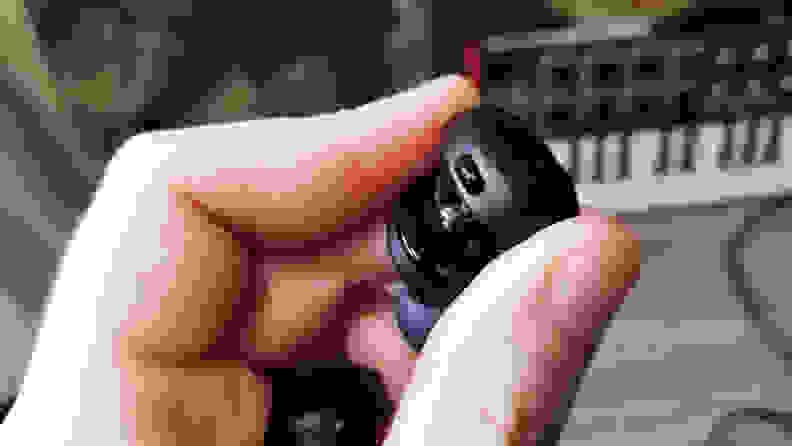 At the size these earbuds are, Sony could have worked a bit of design magic on the button layout to make them more controllable without having to reach for your phone. It may seem minor, but it can definitely affect the convenience, and that's really what true wireless buds are all about.
No interfacing with the Sony app
As referenced above, one thing you definitely lose by buying into these very affordable true wireless 'buds is access to Sony's Headphones Connect and Music Player apps, both of which interface with many of Sony's top wireless headphones in a very useful way.
This means that unlike Sony's other EXTRA BASS options, you can't adjust the added bass in the frequency range, nor can you do any EQ at all. If you're a Sony fan because of the usual slate of customizability, you might want to step up to the WF-SP800N true wireless 'buds instead.
Should You Buy Them?
Yes—if you want a darn valuable pair of true wireless buds at a great price
For what you're paying ($99 or less), the Sony WF-XB700 definitely get the job done. Their bass-forward sound profile is fun and "consumer friendly" (meaning it should appeal to anyone who's not an audio engineer or the like), and they're especially great for getting pumped for a workout. Speaking of workouts, the IPX4 rating here and snug fit make them an even better choice for getting sweaty.
As it stands, there are lots of competitive true wireless earbuds on the more affordable side—Samsung's $150 Galaxy Buds+ come to mind—but the XB700 are at a notably low price point. In fact, they may just be the best you can buy at their price point right now.
The WF-XB700 aren't perfect, but no product is. If you've been wanting to dip your toes into true wireless earbuds but don't want to risk buying something that might sound terrible or break after a couple of months, Sony's WF-XB700 should be on your radar.
Meet the tester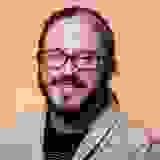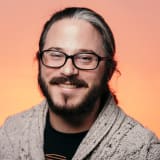 Lee Neikirk
Editor, Home Theater
@Koanshark
Lee has been Reviewed's point person for most television and home theater products since 2012. Lee received Level II certification in TV calibration from the Imaging Science Foundation in 2013. As Editor of the Home Theater vertical, Lee oversees reviews of TVs, monitors, soundbars, and Bluetooth speakers. He also reviews headphones, and has a background in music performance.
Checking our work.
Our team is here for one purpose: to help you buy the best stuff and love what you own. Our writers, editors, and lab technicians obsess over the products we cover to make sure you're confident and satisfied. Have a different opinion about something we recommend? Email us and we'll compare notes.
Shoot us an email