But now I have a problem: Even when I don't need to be in the lab, I still sneak off to sit in the dark and listen to music on the Zeppelin Wireless. I have become an anti-social colleague who prefers to work alone, accompanied not by delightful coworkers, but the loud, bass-heavy thump of a top-shelf speaker.
The Zeppelin Wireless is a triumphant piece of engineering that won't find its way into very many homes because of its steep asking price, but nonetheless should be celebrated for delivering first class, high-fidelity audio in a stylish package.
This isn't a normal review for us—for one thing, we haven't put the Zeppelin through any tests. What follows is a purely subjective, hands-on review. The Zeppelin certainly isn't for everyone, but if you're ready to invest in a premium wireless audio set-up, you too might find yourself turning into the anti-social audiophile that disappears for hours at at time.
Note: The following specifications are taken from the Bowers & Wilkins website.
Amp power: Two 25W (tweeter), two 25W (midrange), 50W subwoofer
Frequency response: 44Hz - 28kHZ
Inputs: WiFi, ethernet, USB, auxiliary (3.5mm jack)
Support: Bluetooth (with aptX support), Apple AirPlay, Spotify Connect
Unlike previous iterations, the current model lacks an iPhone dock on the front, which makes the 26-inch wide speaker look more clean and visually appealing. The obvious message is: go wireless. And in general, that's the way to go.
Bluetooth works for all platforms, though for iPhone users we'd recommend streaming via AirPlay or Spotify Connect for quality's sake. Android users can also use Spotify Connect, but you'll have to set the speaker up via a web page first so it can get on your network. The only solution for WiFi streaming with other apps is probably Google's Chromecast Audio dongle, which can plug into the Zeppelin's auxiliary port.
Its modern design is unique without calling too much attention to itself.
In a world of boxy sound bars and speakers, the Zeppelin Wireless forgoes clean lines and right angles in favor of a prolate spheroid design. Think of it as a big, techy-looking football that sits on your shelf and pumps out the jams.
No matter what room we put the Zeppelin in, it immediately blends into its surroundings with ease. The speaker's modern design fits right into the clean, minimal feel of our conference room, for example, but in the lab, it's simply another high-tech gadget alongside shelves of audio and visual equipment.
No matter what room we put the Zeppelin in, it immediately blends into its surroundings with ease.
Regardless of the aesthetic of your home or office, odds are the Zeppelin will complement the room you put it in. I'm not alone in thinking this, either—nearly every colleague I polled had something nice to say about the Zeppelin's physical design. It would be a bit awkward to squeeze into your typical home entertainment center, but that's kind of the point; this thing isn't meant to be anonymous.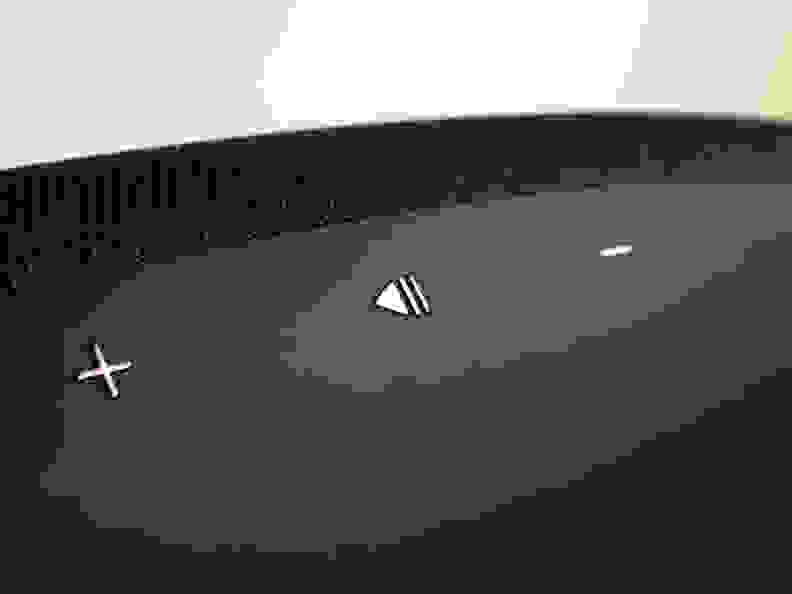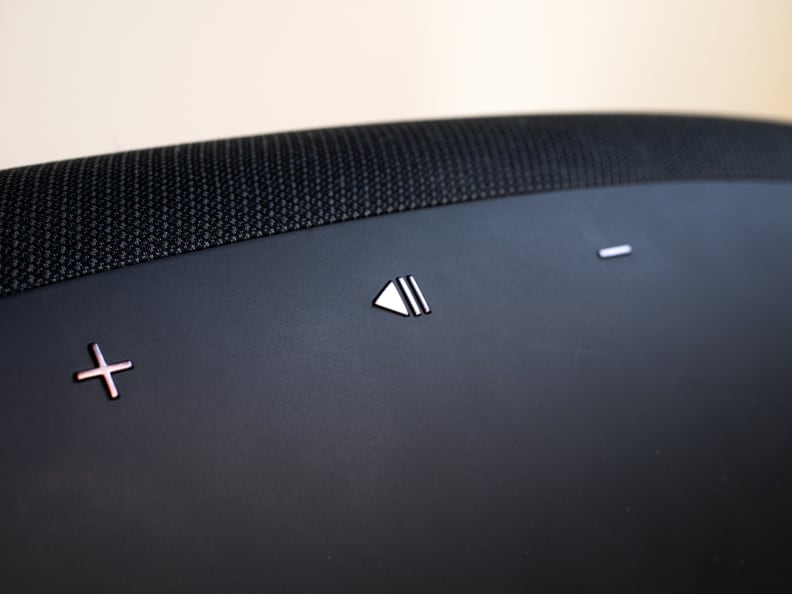 The audio quality is clear, detailed, and LOUD.
While we didn't put it through any scientific tests, you can take it from a guy who's been sneaking off to listen to it for hours on end: The Zeppelin Wireless sounds good. Real good.
In fact, when Radiohead's new album A Moon Shaped Pool was released on a Sunday afternoon, I was disappointed that it came out on a day where I didn't have access to my football-shaped companion.
The Zeppelin's sound is definitely bass-heavy, but the added punchiness of the low-end doesn't overwhelm any of the details on the other end of the spectrum. Bowers & Wilkins also reinforced the Zeppelin's cabinet (the thing that holds all of the internal components in place) to protect it from all of the vibrations produced by the speaker's 50-watt, long-throw subwoofer.
Did I mention this thing's loud? Because it's really loud. Even as I write this I still haven't experienced the Zeppelin at it's loudest possible volume for fear of disturbing the rest of the office on the next floor.
Lack of Android support
Although Bowers & Wilkins offers a control app for Mac, PC, and iOS, Android users will have to configure the speaker's wireless access through a web page. It's a bit frustrating, especially given that streaming via WiFi is the best way to take advantage of a speaker this good.
For a premium device focused on simplicity, it's a little disappointing to see Android users left out in the cold.
You won't be moving it around the house very often.
If you're looking for a wireless audio set-up that you'll be able to move from room-to-room, this speaker probably isn't for you. Like its namesake, the Zeppelin can travel, but at just under fifteen pounds it's going to require a whole lot of energy to move. A speaker with this kind of power also needs to be plugged into the wall at all times, so anyone hoping for a wire-free, battery-operated experience needn't consider the Zeppelin.
If you're looking for a portable wireless audio set-up, this speaker probably isn't for you.
Truthfully, I wish it were a little easier to reposition—depending on your home, its size might make it somewhat difficult to place if you're rearranging your space for, say, a party.
The shape of the Zeppelin makes the power button and the ports hard to reach.
All right, fine—file this one under "nitpicks," but I never got used to the placement of the Zeppelin's power button given the unit's size and shape. Ideally, you won't often need to reach the auxiliary port, the power connector, and the ethernet jack, but the power button remains awkwardly out of reach beneath the bulbous backside of the Zeppelin.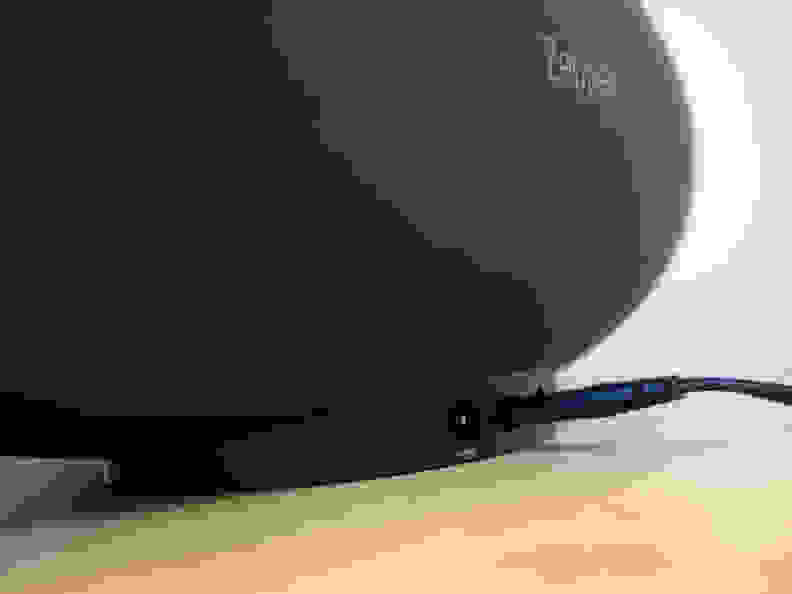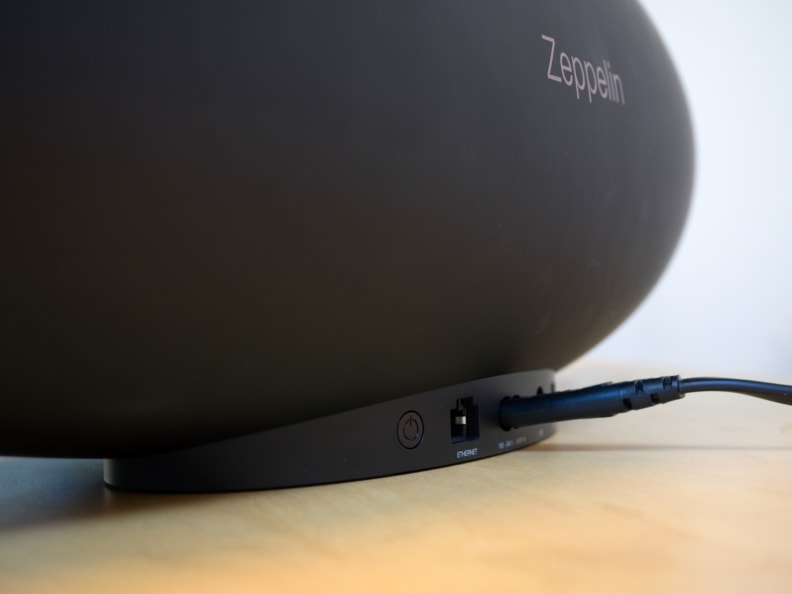 At the end of the day, it's still a big investment.
Let's face it: I can sit here all day and extol the virtues of the Zeppelin's heavy, room-dominating bass, its insanely loud volume, and its overall ability to deliver highly-detailed audio, but $600 is still a heck of a lot of money to put down for a single speaker.
Its steep price firmly places the Zeppelin Wireless in a category reserved for audio enthusiasts.
Its steep price firmly places the Zeppelin Wireless in a category reserved for audio enthusiasts, people with disposable incomes, or both. It's not a purchase that most people will be able to justify, and because of that, it won't find its way into very many homes.
The Zeppelin Wireless is easily one of the best-sounding wireless speakers I've ever heard, but there's no denying that it's going to be something of a stretch for most people's budgets.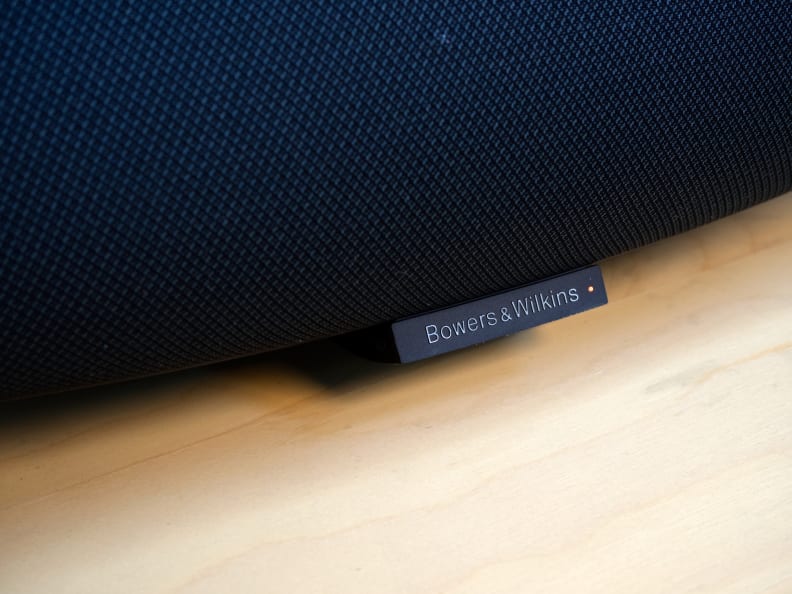 If money's no object and top-of-the-line performance is what you've set your sights on, though, the Zeppelin's not going to let you down; it's one of those rare pieces of audio equipment that will satisfy audiophiles and casual listeners alike, with all the modern connectivity you could ask for—if you've got an iPhone.
Android users can get similar functionality and quality, but you just need to get a little more creative with your setup. Beyond that, portability and price are really the Zeppelin's only sticking points—if they're non-issues for you, buy a ticket and take the ride.
Meet the tester
Michael Desjardin
Senior Staff Writer
@Reviewed
Michael Desjardin graduated from Emerson College after having studied media production and screenwriting. He specializes in tech for Reviewed, but also loves film criticism, weird ambient music, cooking, and food in general.
See all of Michael Desjardin's reviews
Checking our work.
We use standardized and scientific testing methods to scrutinize every product and provide you with objectively accurate results. If you've found different results in your own research, email us and we'll compare notes. If it looks substantial, we'll gladly re-test a product to try and reproduce these results. After all, peer reviews are a critical part of any scientific process.
Shoot us an email