Headphones
The 10 best music streaming apps of 2017
Radio isn't dead—it's just streaming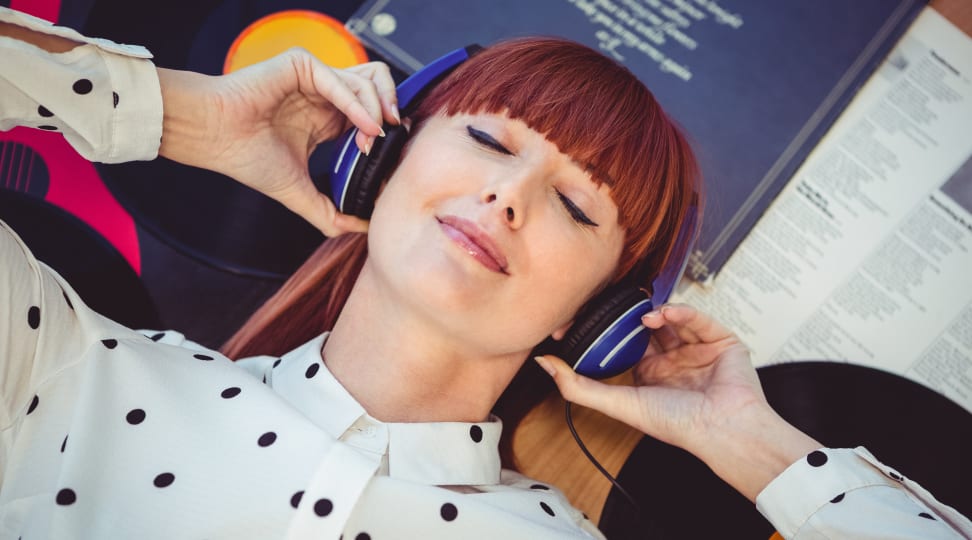 Credit: Getty Images
I'm a radio geek, and (disclosure) I was on the air as a disc jockey in Boston for many years. As a music junkie, National Radio Day is one of my favorite fake holidays, the one I'd actually choose to celebrate. Besides, I've always thought that listening to the radio beats listening to my iTunes, because it lets me discover music I would otherwise never hear.
But terrestrial radio is mostly limited to what's on the dial in your own part of the world, whether that's music, sports, talk, or news. Unless you have a car commute, you may not listen to the radio much at all. And that's a loss.
So, to stream your jam, tune into your favorite radio apps. Most of the best ones have free versions, though the paid versions are better. Here are 10 apps that I've got my ears on.
You can create your own radio station, or listen to someone else's playlist. There are commercials, but you can pay for a subscription to remove them from your stream. The one thing that puts me off Pandora is the number of mediocre live versions of songs it's always playing. But I've had some of my stations for years, and they're always changing in a good way.
Possibly the best app to use to share music with friends, Spotify is also great for music discovery. After I went in and chose my favorite genres, the "My Welcome Mix" Spotify picked for me was spot on. You can get Spotify for free, but their premium offering protects you from commercials and allows unlimited skips, so you never have to listen to something you don't like.
With more than 150 channels, you can tune into almost anything you want. The app is free, but the content isn't. The SiriusXM subscription costs vary widely, depending on the way you want to access it. Sirius XM goes across platforms—my car doesn't have a satellite radio, but if it did, I might subscribe to SiriusXM just to hear Outlaw Country.
Slacker's commercials are particularly obnoxious, and they count down the number of songs you can skip, but there's a hand-picked, curated feeling to the tunes Slacker plays, and the format includes hosts who talk knowledgeably about the music. The 80's Alternative station is my guilty pleasure.
I use the iHeartRadio app to listen to live radio stations on my phone, though it lets me choose online radio stations as well. There are only 800 stations to choose from, but that's much more than enough. The interface is exceptionally clear and easy to use. If you go for the premium package, you can replay songs you just heard on the radio.
How great is it to be able to access a hundred thousand radio stations and podcasts on TuneIn? Also, if you love to travel, it is a great way to enjoy the music you've heard in other countries—and a way to explore places you've never been. The paid version of TuneIn great, since it lets you to record a stream and play it back later.
Last.fm "scrobbles" the songs you listen to, adding them to your music profile. I always want to hear new songs, and scrobbling makes Last.fm's recommendations very personal and effective. Their data on what's popular where is amazing.
Feed your podcast obsession with Stitcher, which lets you listen to podcasts without downloading them onto your phone. I can listen to news and tunes there, but I come to Stitcher for the podcasts. I especially love the selection of purposely sleep-inducing podcasts, so check them out when you're tossing and turning.
Okay, so it's not for music. Baseball fans like me get this app so we can listen live to all regular season and post-season games. There's something wonderful and old-fashioned about listening to a ball game on the radio, and it makes you sentimental if you were ever a kid who listened with your dad. You pay for this service yearly, and they give discounts to students and military.
Your favorite radio station
Most radio stations have their own apps. You can listen when you're homesick for the radio station you grew up with, want to keep up with the music playing on your college station, or follow an out-of-town station. Although I've never even been to Minnesota, my top radio station is The Current, which is based there. I stream it on the Minnesota Public Radio app, and they play plenty of Prince, Bob Dylan, and other Minnesota artists.