Headphones
Are Amazon's best-selling headphones actually any good?
Does popularity equal quality?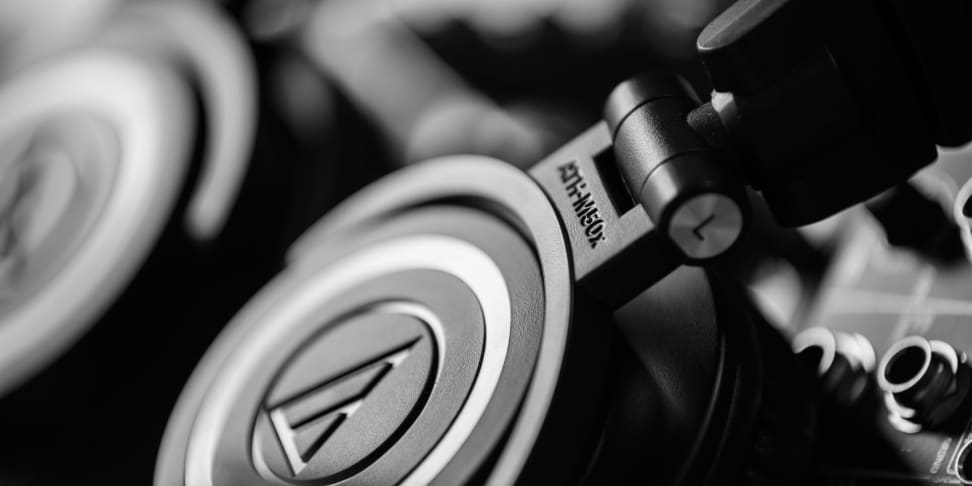 Credit:
Amazon is the most popular online retailer in the U.S., and for good reason—it sells pretty much everything. But as convenient as Amazon is for shoppers, it's also an invaluable tool that gives us a look at what's hot in headphones.
After all, even the best headphones don't make a sound if nobody buys them. But are Amazon's most popular models actually worth the money?
We haven't put all of them through our labs, but we know a thing or two about headphones after testing them for more than a decade. It's clear to us that some of these are better deals than the rest.
Panasonic ErgoFit Earbuds
It's easy to see why the Panasonic ErgoFits are so popular—they're cheap, cheap, cheap. They cost less than $8 (and as little as $5, depending on the color you choose), yet still merit a 4.5-star rating from over 32,000 user reviews. That's incredible, and it's made the ErgoFits a perennial bestseller.
How popular are they? Of the top 20 best-selling headphones on Amazon, nearly half are ErgoFit models. You can even get a 6-pack of these for less than $40, in case you're one of those people who goes through cheap earbuds like chewing gum.
We last reviewed the ErgoFits in 2014, and found they were a phenomenal value. We're planning on getting the new ones in for a review this year, but if you need cheap headphones these are a safe bet.
VERDICT: Good Buy
Samsung OEM Wired Earbuds
Samsung's OEM wired in-ear headphones also make their home in the cheap seats. Somehow these are even less expensive than the Panasonic ErgoFits, often going for less than $5.
But while they're consistently among the best-selling products on all of Amazon, the user reviews aren't fantastic, scoring about 3.5 stars from over 2,200 reviews. Why? Iffy build quality that's a notable step down from the earbuds that actually ship with most Samsung phones and tablets. If you just need cheap headphones, you should probably go with the ErgoFits.
VERDICT: Bad Buy
Otium Bluetooth Wireless Earbuds
Wireless earbuds are incredibly popular these days, but the best ones will still cost you a pretty penny. These Bluetooth-enabled, Otium-branded buds have topped the charts at Amazon for some time, partly because they cost just $30 on sale. (It probably doesn't hurt that they're shameless copies of the Powerbeats from Beats By Dre, either.)
We haven't reviewed these yet, but with over 700 user reviews they merit a respectable-if-not-stellar 3.5-star rating. That's actually pretty typical for Bluetooth headphones, though, since even the best seem to have build quality and connectivity issues. If you want Bluetooth on a budget, these don't seem any worse than similar models in this price range. But as always, buyer beware.
VERDICT: Toss-Up
Sennheiser HD 202 II Over-Ears
For a lot of people, headphones only need to a) be affordable, and b) sound decent. So when you mix the right price point with a brand name as reputable as Sennheiser, they just fly off the shelf.
That's why the HD 202 II over-ears have proven so popular, boasting a strong 4-star rating from well over 3,000 reviews. But perhaps the most impressive stat is that only 4% of those are 1-star reviews—well below what you'd expect from low-cost cans.
While we haven't reviewed these in our labs, pro reviewers and Amazon buyers alike agree that these are entry-level headphones done right. They don't do much to block out outside sounds, they aren't made of the plushest materials, and they lack high-end features. But for $25, they're more than good enough for everyday use, and are remarkably durable given the price tag.
VERDICT: Good Buy
Audio-Technica ATH-M50x Over-Ears
It would be difficult to overstate just how popular the Audio-Technica ATH-M50 series has been. The original ATH-M50s were a mainstay in "best headphone" lists for years, and aced our performance tests back in 2011.
We just reviewed the updated ATH-M50x, and they're even better than their predecessors. They're also in the top 10 on Amazon, despite asking more than $115. But even with a $100-plus price tag, they're a great deal, and if you keep an eye on sales, you can sometimes score them for less than a Benjamin.
VERDICT: Good Buy
Beats Powerbeats2 Wireless Earbuds
No headphone company has generated as much controversy as Beats. Some praise them for bringing high-end headphones to the mainstream, while others ding them for their plasticky build and questionable pricing.
Are the wireless Powerbeats2 any good? Well, we haven't had a chance to put them through our labs just yet, but the user reviews are predictably split— half of the 3,700 Amazon reviewers loved them, while 20% or so gave them brutal 1-star reviews. The result is still a solid 4-star rating, but that's an awful lot of dissatisfied customers.
While some of our fellow expert reviewers have found these to be decent, bass-heavy earbuds for the gym, the combination of user issues and high price makes us wary. For an alternative, you could check out the Jaybird X2 Sport, which we just reviewed. They seem to have fewer issues than these Beats, and they're about the same price on Amazon.
VERDICT: Toss-Up
Related Video