Headphones
HyperX's new wireless headset wants to set gamers free from tangles
The affordable Cloud Flight headset sends wires up, up, and away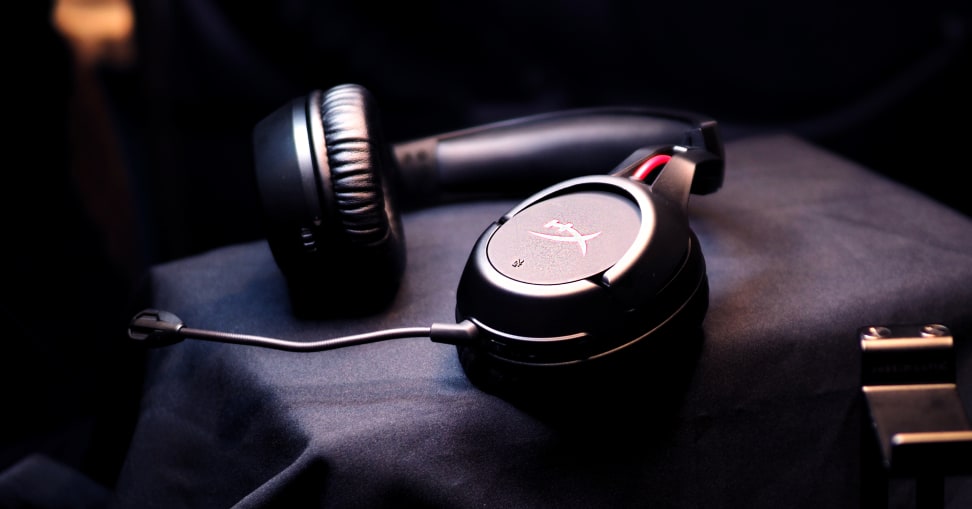 Credit: Reviewed.com / TJ Donegan
Debuting during the massive CES tech show in Las Vegas, gaming peripheral maker HyperX has debuted a new wireless gaming headset called the Cloud Flight.
HyperX has been on our radar before: specifically, the original wired Cloud headset, which took our "Best Overall" award in our roundup of the best gaming headphones. Audio and vocal performances were solid, but what really made them stand out was how plushy and comfortable they were.
The wired version of this headset took our award for best gaming headphones.
The new Cloud Flight headset seeks to emulate that success, but takes it a step further by going totally wireless. Wireless gaming headsets aren't new, but it's rare to see the winning trifecta of effective wireless performance, good design, and long-term comfort—you're usually sacrificing one for the other.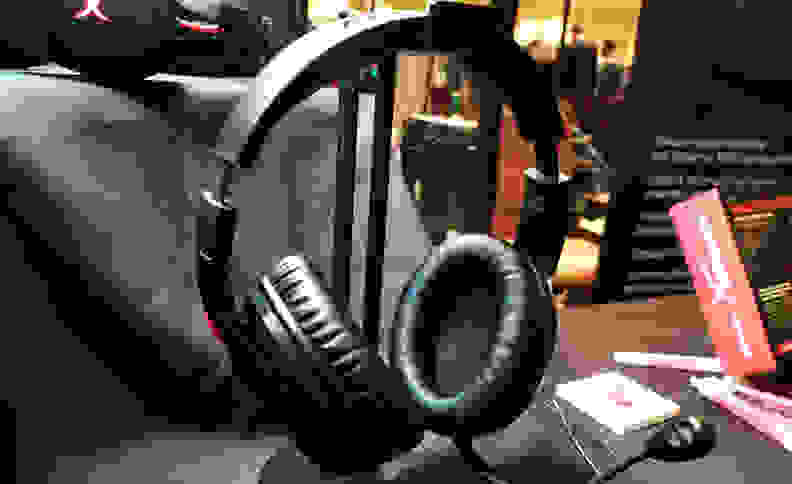 I went hands-on with the Cloud Flight and found them to be on-par with the comfort we so highly valued in the original Cloud model. The branding and design is refreshingly understated for a gaming peripheral (looking at you, Razer tribal snakes), though the Flights still feature red LED lighting.
But most importantly, a sturdy aluminum chassis and pleather ear cups mean you can wear them for hours (and run the heck all around, or at least run to the front door to get a pizza delivery thanks to the lack of wires) without ear discomfort.
This is HyperX's first wireless headset, and the company has made it clear they want to at least approach audiophile level frequency response (meaning not exaggerating explosions and footfalls via bass boost or treble tweaking). Unfortunately, I didn't get much chance to listen closely while trying them out, as it was during one of the many noisy CES events.
Other boons include not only PC compatibility, but PS4 and Xbox One compatibility as well (though you'll need an adapter for the latter). They're also dual wired/wireless, meaning when they run out of juice you can continue to use them, with wireless-level latency apparently, while they charge. They're TeamSpeak/Discord certified, and during wired use allegedly boast 15-25k Hz frequency tracking.
The Cloud Flight seem like a flexible, valuable product for the $159 MSRP.
HyperX has also claimed a 55-foot wireless range and 30 hours of battery with the LEDs shut off (18 hours during "breathing" mode, 13 hours with full LEDs). As a total package, it sounds like an excellent, highly flexible product, giving ample value for the $159 MSRP.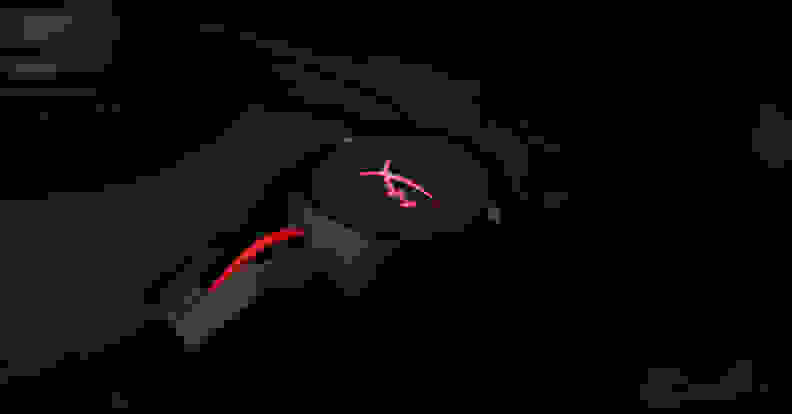 We'll have to get the Cloud Flight into our headphone testing lab and gaming stations before actually recommending it, but if you've been looking for a flexible alternative to options from Razer, Logitech, or SteelSeries, these could be a great choice in 2018.