Headphones
6 of the best headphones everyone will be buying in 2018
We scoured the show floor at CES 2018 to find the best new headphones for this year.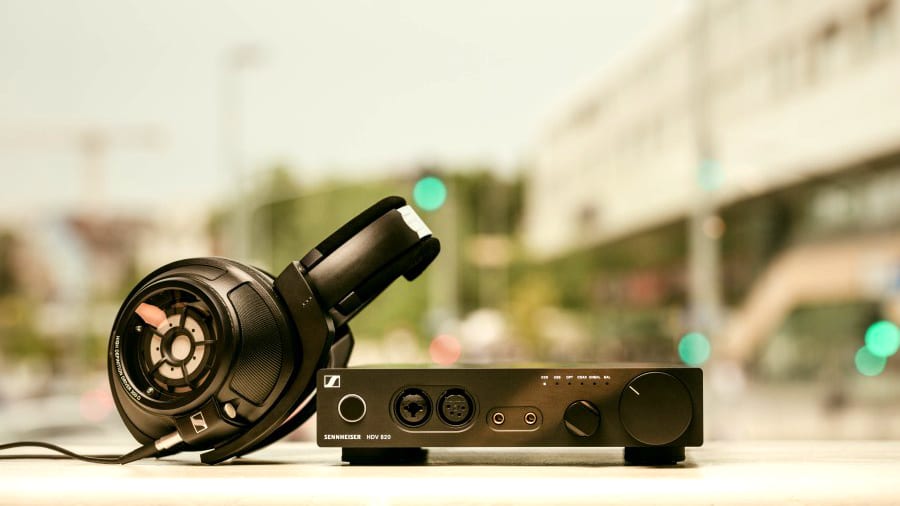 Credit:
There are literally hundreds of different models of headphones on the market, but each year brings a whole slew of new options to the table. From high-end over-ear headphones, to wireless in-ear models, to new so-called "true" wireless earbuds, there are a ton of options to consider.
While we review headphones all year long—and you can always find our recommendations for things like the best headphones, the best headphones for the gym, or the best wireless earbuds—we haven't yet tested any 2018 models. We did get a chance to go ears-on with a few at the show floor of CES 2018. These are the ones that we found most exciting at the show.
1. These lightweight Sony over-ears sound fantastic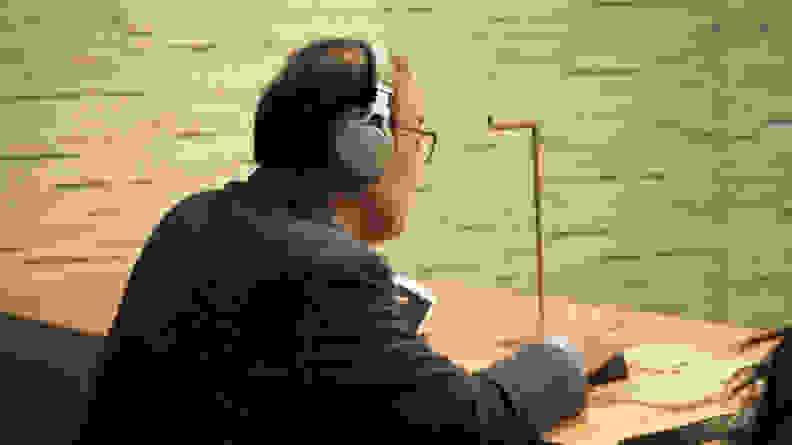 Sony's won a lot of well-deserved praise for its top notch noise-cancelling headphones, the $350 WH-1000XM2 over-ears, that go toe-to-toe with Bose and arguably come out on top. But Sony brought some non-wireless models to CES 2018, and the $299 MDR-1AM2 was by far our favorite.
The focus here is on high-end audio, with the MDR-1AM2s offering superb balance, separation, and reasonably good isolation for over-ear headphones. Best of all, they were lightweight, wonderfully comfortable, and relatively compact, making them the rare pair of (somewhat) high-end headphones that don't have to be treated with kid gloves.
2. Jabra's new true wireless earbuds are better than ever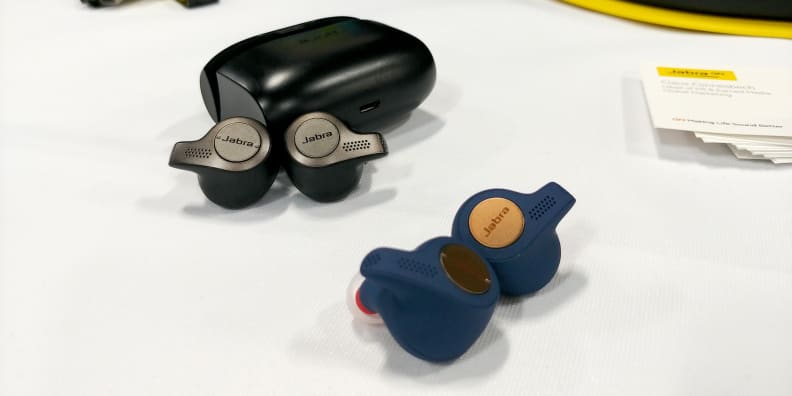 The world of wireless earbuds is full of a lot of empty promises, and that goes double for "true" wireless earbuds. It's just difficult to engineer earbuds that have everything they need—including batteries—in a compact package that won't fall apart in six months.
Jabra seems to have cracked the code with its third-generation Elite 65t and Active 65t true wireless earbuds. Though they're still a little more clunky than your standard earbuds, they're comfortable enough and fit snugly in your ear. We'll know more about how they hold up in the real world later this month when we get a pair to check out at home, but Jabra is sticking by their work, backing both models with a two-year warranty—almost unheard of in the wireless earbud world.
3. These Audio-Technica have noise-cancelling to rival Bose and Sony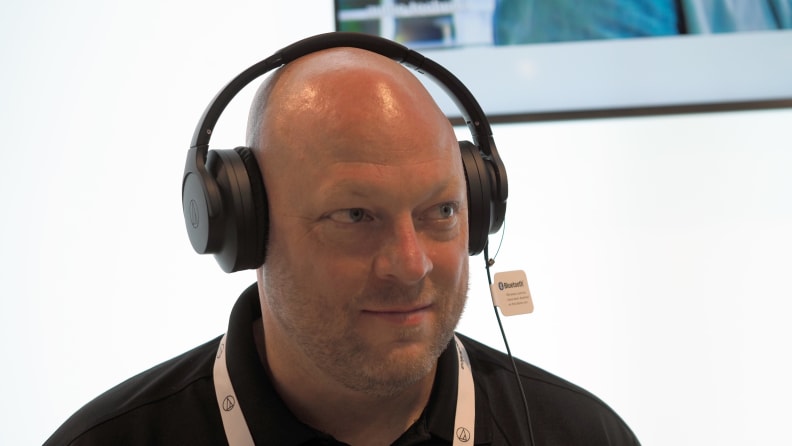 Full-size wireless headphones seem to have finally turned the corner, with models offering excellent sound quality, rock-solid connectivity, and 20+ hours of battery life. Audio-Technica's ATH-ANC700BT over-ears tick all those boxes and add noise-cancellation to boot. Sound quality and isolation was superb on the show floor at CES, and I can't wait to try them out more.
4. These Sony concept earbuds let you hear conversations around you
Though not slated to hit stores just yet, Sony features one of the most interesting earbuds at CES 2018. Though the company has shown it off before, the open-ear concept returned in what seemed to be a near-final form.
The hook? These true wireless earbuds slip snugly under your ear and have a hole right in the middle of them. This allows you to hear your music while also hearing conversations around you. Ever have to take your earbuds out to hear a co-worker or the cashier at your coffee shop? These earbuds could be your answer.
5. HyperX takes our favorite gaming headphones and makes them wireless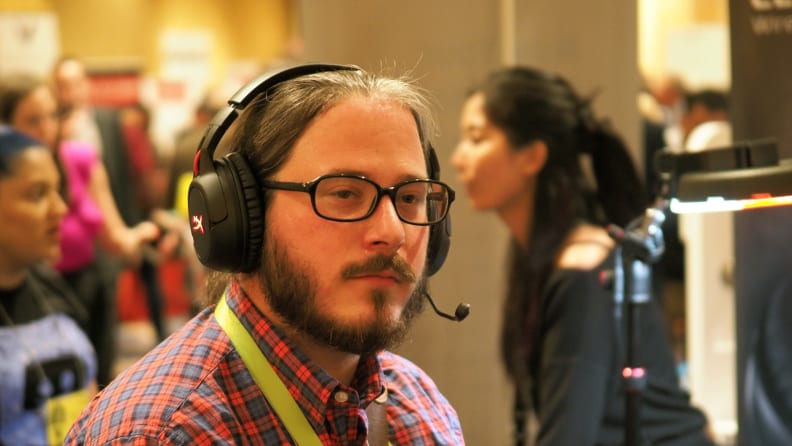 We love the HyperX Cloud gaming headphones so much we named them the best gaming headphones for PS4. The only hang-up? They're not wireless. The new Cloud Flight fixes that, giving you the freedom to easily use these high-quality headphones no matter how far your couch is from your TV.
6. These $2,399 Sennheiser headphones were the talk of CES 2018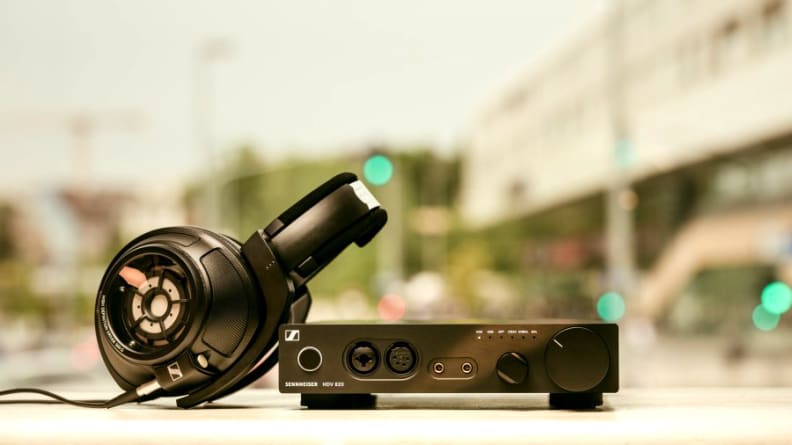 The Sennheiser HD 820 Over-ears were the stars of CES 2018 among enthusiasts and audiophiles—the kind of people who drop as much on audio equipment as the rest of us do on a used car. The Sennheiser HD 820 are the "follow up" to the legendary HD 810, perhaps the most sought-after headphones around.
The main difference between the two is the HD 820s feature a "closed back" design that means the cups actually keep audio in while keeping the world around you out. "Open back" headphones like the HD 810 don't do this, which gives them a sound signature that feels more natural and open, but can only really be enjoyed in a quiet room.
The HD 820s may be the first closed-back headphones that provide a soundstage similar to their open-back brethren, though, with Gorilla Glass covers over the transducer on each cup. This helps cut down on reverberations, keeping your audio in and the world out—at least to some extent. Though we only got to try them for a few brief moments, they were mind-blowing to hear. That said, with a retail MSRP of $2,399 these are firmly in the "maybe when I win the lottery" category.